Nismo and STILLEN are proud to announce that work has officially begun on installing the first N-Attack package for the Nissan GT-R Nismo!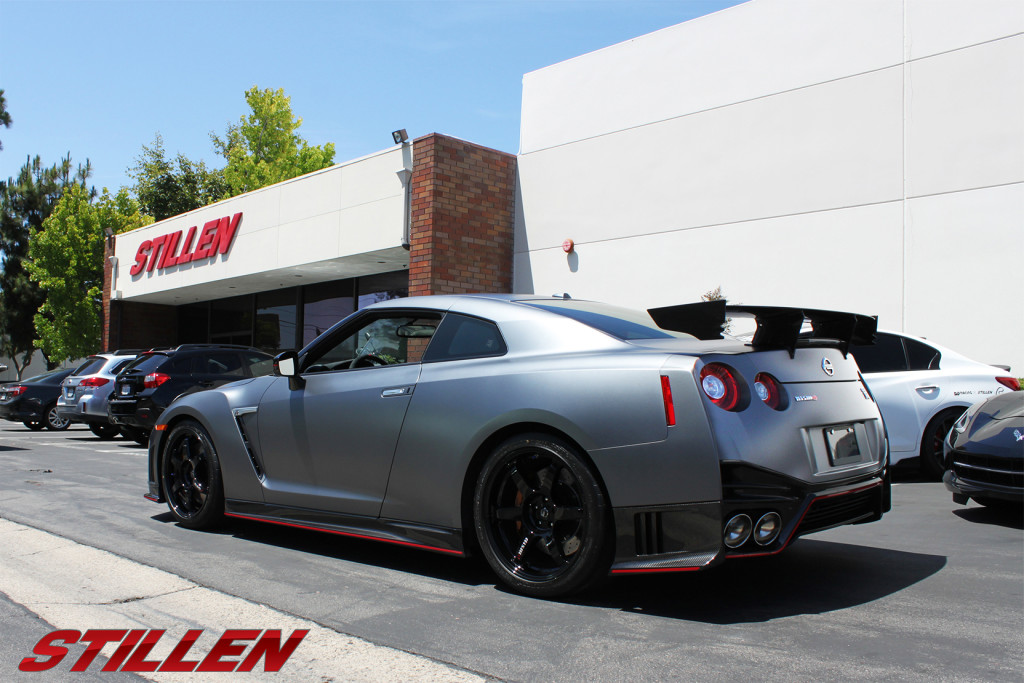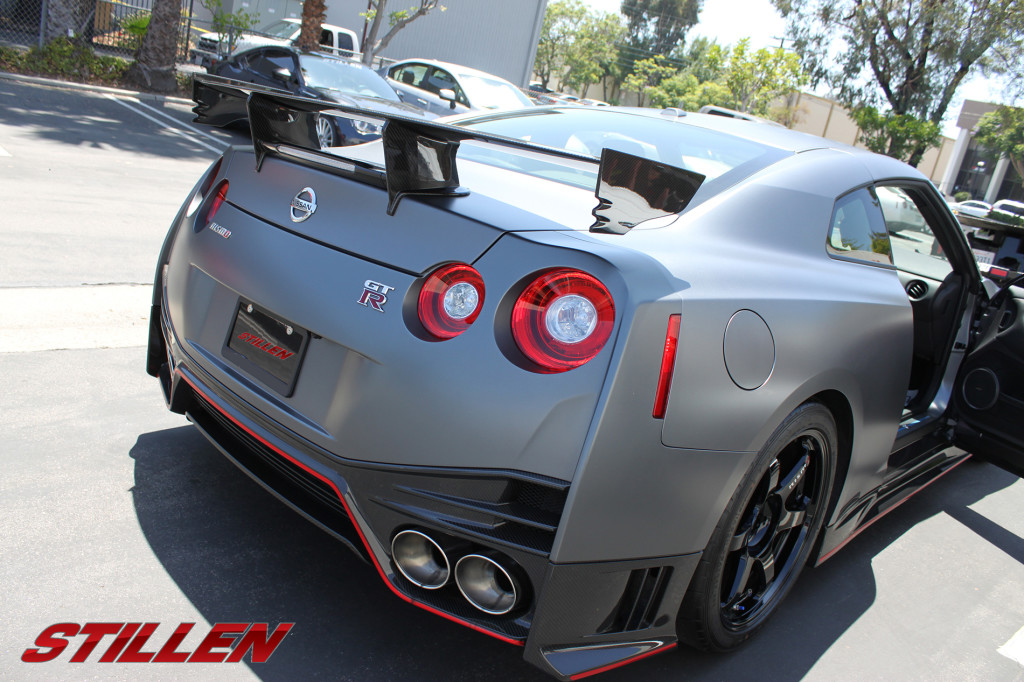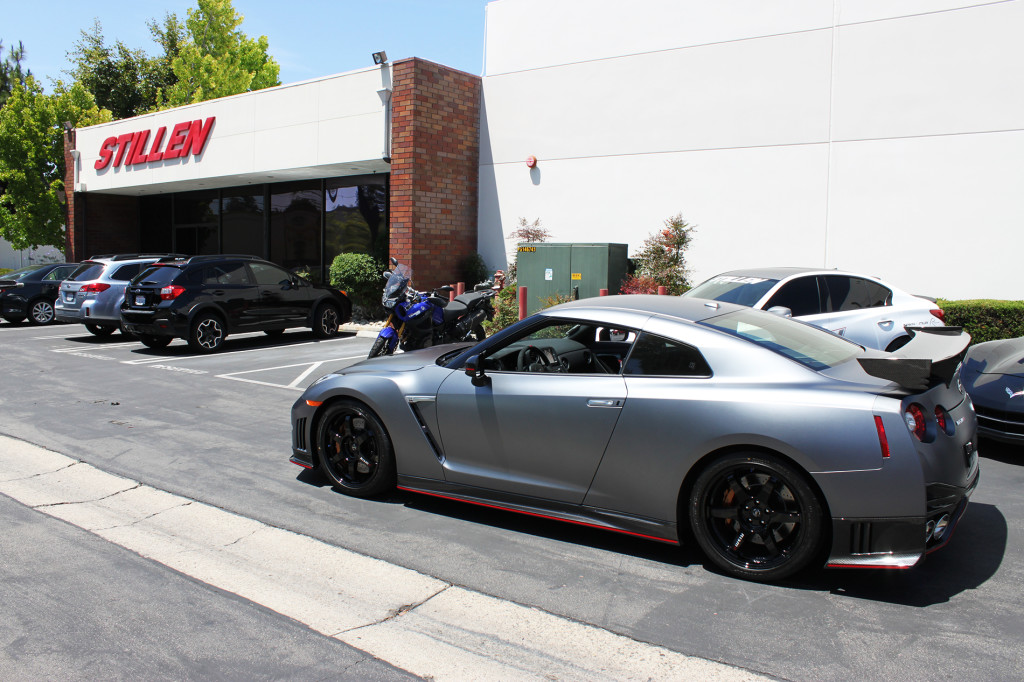 Today, the owner of this exceptional vehicle visited STILLEN headquarters to drop off his GT-R with our expert team so they can install the N-Attack A package. Over the next several weeks, specially trained STILLEN technicians will modify the vehicle's engine power train, suspension and braking system, exterior and interior so that it utilizes the same technology found on the Nissan GT-R that recorded an incredible time of 7 minutes 8.679 seconds on the infamous Nurburgring track. Check back here each week for updates on this GT-R as it undergoes a transformation to become the first Nissan GT-R with the Nismo by STILLEN N-Attack package in North America.
About the Nismo by STILLEN N-Attack Package
The Nissan GT-R Nismo by STILLEN N-Attack Package is a special edition package that includes specially designed engine control and drive system parts, suspension parts, aerodynamic parts and more. See the table below for details.
Parts
Components
Specifications
A Kit
B Kit
Engine Power Train
Dedicated intercooler piping
Carbon
Yes
–
Dedicated ECM
Characteristics changed part
Yes
Yes
Dedicated front L.S.D.
Dedicated mechanical 1.5 way, steel plate
Yes
–
Dedicated rear L.S.D.
Dedicated mechanical 2 way, carbon plate
Yes
–
Suspension Brake
Dedicated shock & spring
Dedicated shock: OHLINS-manufactured vehicle height adjustable type, damping force adjustment 4 way
Yes
Yes
Dedicated stabilizer
Roll stiffness variable type
Yes
Yes
Dedicated front brake pad
Friction material changed
Yes
Yes
Exterior
Dedicated carbon front fender
Dry carbon, with flick
Yes
Yes
Dedicated front add-on spoiler
Rubber
Yes
Yes
Dedicated carbon rear wing
Wing: Dry carbon, Base: Aluminum + Dry carbon cover With height adjusting function: 2 levels, With angle adjusting function: 12 levels
Yes
Yes
Interior
Dedicated full bucket seat
Right and left sides, RECARO-manufactured carbon shell type
Yes
Optional
Quilting cloth mat
Set with front full bucket seat, rear seats abolished
Yes
–
Dedicated carbon rear bulkhead
Dry carbon
Yes
–
Contact Us
If you have any questions about the Nissan GT-R Nismo by STILLEN N-Attack package or would like to learn more about getting the N-Attack package installed on your Nissan GT-R Nismo, please contact Kyle Millen, STILLEN Vice President of Business Development, by calling 714-540-5566 ext. 173 or emailing kmillen@stillen.com.