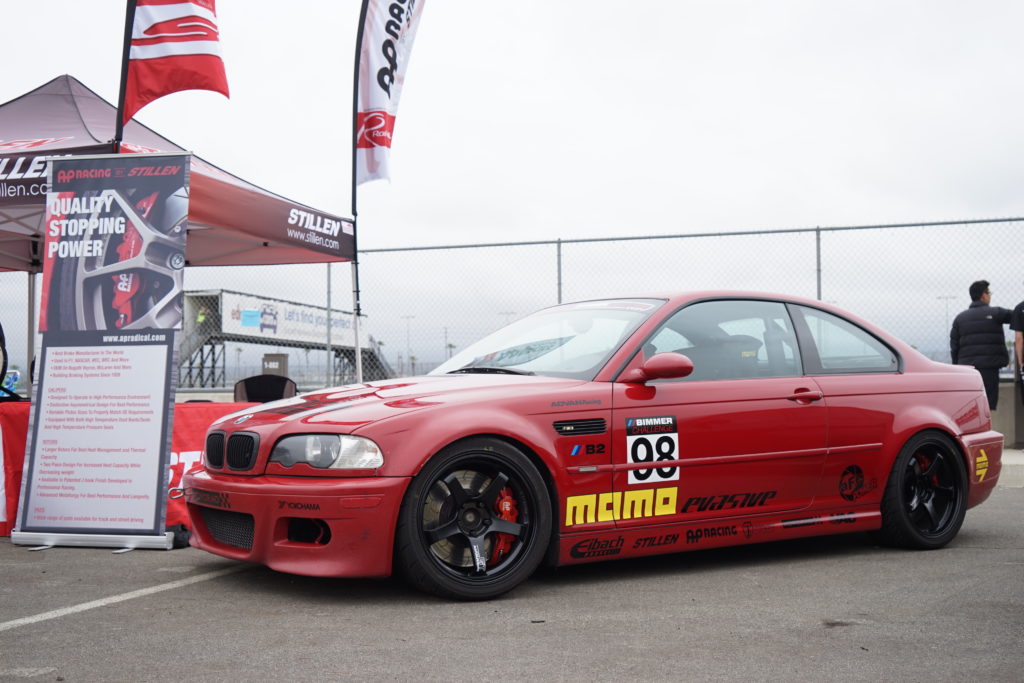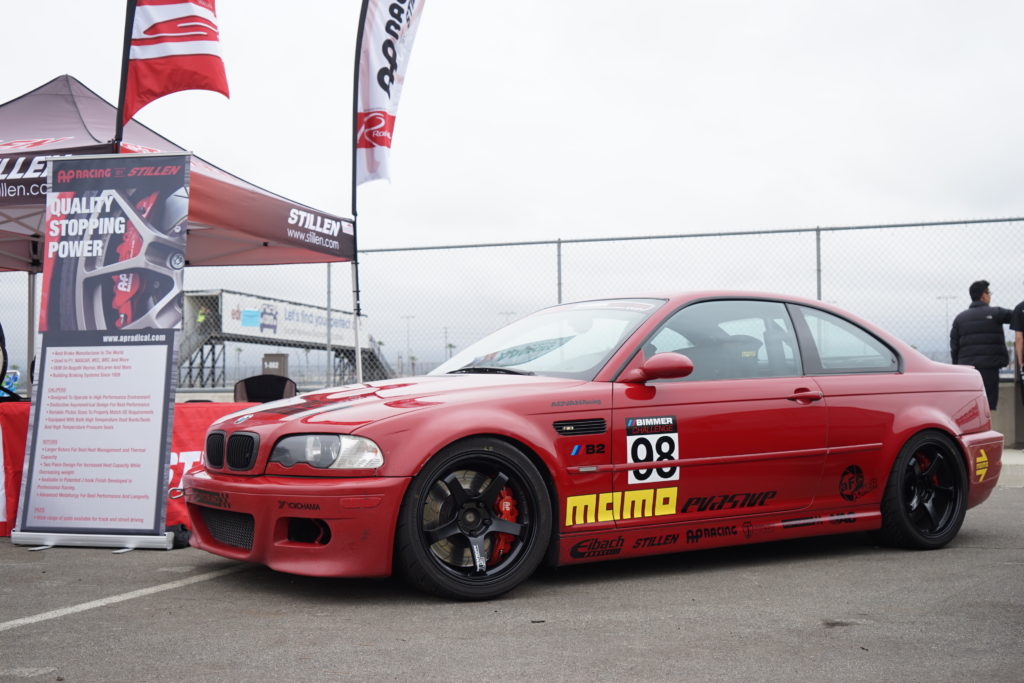 The BMW E46 M3 is probably one of the most iconic vehicles to come out of Bavaria. Not too long ago, Tony Jackson (Eibach Springs account manager) was in the process of selecting a new track vehicle to replace his Honda Civic which he had been racing, and winning championships with for almost 10 years. Tony wanted something rear wheel drive and figured he'd start with one of the best platforms available.
On the Track
In stock form, Tony was very impressed with the M3's performance. Tony didn't feel the car needed a lot to make it more competitive so he set out to add only the necessary modifications. Working for one of the largest suspension companies in the world, you can imagine what was worked on first. Tony worked with the Engineers at Eibach to develop custom rear shocks that he paired with Eibach Springs and Sway Bars. The improvements to the suspension helped push the M3 further along on the track, but there was still a major weakness in the car.
Slow down to go faster
Tony noticed after only a couple of track days that the stock brakes weren't up to par saying, "I noticed that the pistons were seizing up from too much heat." He elected to go with the AP Racing by STILLEN Radi-CAL Big Brake Kit. The forged Calipers, Bigger Pads, and J-Hook Rotors really allowed him to manage the heat in the brakes a lot better. This translated to being able to dive into corners much harder and not worry about brake fade well anymore.
The advantages of the AP Radi-CAL Brakes are quite extensive. The pressure forged calipers design is derived from the highly successful race Radi-CAL caliper. Utilizing an asymmetrical design the piston are positioned in a way to reduce torsional stress on the rotor as the pistons apply pressure under braking. This forging technique also allows for less material to be used than in traditional casting making the caliper lighter and stronger at the same time. The unique gives us the ability to have a larger brake pad annulus (radial contact patch) than normally found on similar big brake kits. This allows us to utilize more of the rotor surface increasing heat transfer and management (read more about it here).
The AP Racing Big Brake Kit comes with rotor options. For Tony's racing focused uses STILLEN recommended the J-Hook Slotted Rotors. The patented design increases durability and performance. The J-Hook design gives you all the benefits of a drilled and slotted rotor without any of the downsides. Drilled rotors can potentially crack from rapid expansion and contraction while racing, and traditional slots create a less even heat distribution throughout the rotor. Because the J-Hook machining does not penetrate through the rotors and does not completely transverse them radially, they are phenomenal at withstanding harder driving and higher temperatures (read more about J-Hook Rotors here).
Tony gave us some lap time improvements of tracks that he frequents.
Buttonwillow Raceway – 0.7 second improvement
Chuckwalla Valley Raceway – 1.1 second improvement
Willow Springs – 1.5 second improvement
Laguna Seca – 2.4 second improvement
Streets of Willow – 2.7 second improvement
Everyone puts an emphasis on power, but a lot of people forget the slowing down (efficiently) can make you faster than some extra horsepower. Also consider the added confidence the driver has in their car knowing they can continually push to the limit and the brakes will be there to support them.
More power is still nice…
We don't want anyone to think we are against adding power, and neither is Tony. That is why he went to our friends over at Magnaflow and commissioned them to build a high flow and light weight single exit exhaust to help the powerful 3.2 straight six breathe a little better. The whole system saved about 50 lbs and really helped open up the top end of the power band.
Wrapping it all up
All these modifications are great, but let's not forget what makes all these upgrades useable. Connecting the all this horsepower, suspension, and braking performance to the ground are Nitto NT01's wrapped around a set of Volk Racing forged ZE40's.
STILLEN Partners with the best companies in the industry for all of our projects, so it is no surprise to see that Tony did the same with his M3. Tony is currently leading both Super Lap Battle and Global Time Attack series in points (for his class). This is one of our favorite examples of someone who understands that racing is about balance and synergy.
If you have questions about our BMW E46 M3 Big Brake Kit or any of our Big Brake Kits for other makes and models please visit our website (www.stillen.com) or give one of our performance specialists a call at 800-576-2131.