The emergence of the new 2016 Toyota Tacoma has been long-awaited by truck fans everywhere.  Throughout its history, the Tacoma is largely known for its rugged toughness, utilitarian nature, and classic Toyota reliability.  However, despite its history of success and popularity, the outgoing second generation Tacoma had begun to become long in the tooth.  Aside from a few aesthetic alterations here and there, the last-gen Toyota Tacoma remained largely unchanged throughout its ten year run starting in 2005.  With an astounding 75% share of the mid-sized truck market, the word on the street was that Toyota had grown somewhat complacent.  However, the 2016 Toyota Tacoma – the first of a new, third generation – offers many new improvements upon Toyota's award-winning formula.
What's New for the 2016 Toyota Tacoma?
For starters, a brand new 3.5-liter V-6 with 278 HP and 265 lb-ft replaces the outgoing, outdated V-6 (the base level 2.7L I-4 engine remains the same).  Aside from the improved power, torque, and fuel economy (est. 19/24/21 mpg), the new V-6 Tacoma also will be the first Toyota truck to use an Atkinson-cycle engine.  Additionally, the engine's computer can also shift between direct and port fuel injection.  All new 6-speed automatic and manual transmissions can be mated to the new V-6, both of which are viewed as huge improvements to the outgoing units.  The frame and suspension have also been highly upgraded, and the interior features a quieter cabin, a useful hand lever e-brake, and a new central control center.  There's even a GoPro camera mount that comes standard near the rearview mirror.  It's perfect for filming your off-roading adventures, which brings us to our next point…
Roads?  Where We're Going, We Don't Need Roads
A large majority of Toyota Tacoma fans appreciate the truck for its rugged nature and its ability to handle whatever off-road obstacles are thrown at it.  The new 2016 Toyota Tacoma is no exception to the rule, with Toyota claiming that it can conquer just about any terrain.  The TRD Off-Road trim offers a new multi-terrain selector system, allowing the driver to inform the vehicle of what type of environment they will be encountering.  This system allows for instant changes in transmission mapping, throttle response, gear selection, and traction control levels to specifically match the current landscape, whether that be mud, snow, sand, or rocks.   Additionally, the Tacoma also features Toyota's exclusive "crawl control" system, which essentially enables the vehicle to handle throttle and braking control, allowing the driver to concentrate solely on steering in more demanding situations.
With the new 2016 Toyota Tacoma, drivers can hope to harness some of Toyota's legendary off-road racing heritage as they tackle their own sand dunes and rock canyons, much like famed off-road racer BJ "Ballistic" Baldwin.  Recently announced as the driver of the new Tundra TRD Pro Baja truck for the upcoming 2016 SCORE International season, the three-time SCORE International champion hopes to further cement his and Toyota's legacies.  With the release of new pedestrian and racing versions of its trucks, Toyota is certainly hoping to flex its off-roading muscles this year in 2016.
Protecting Against the Off-Road Onslaught
With all of the off-road adventures guaranteed to come your way while driving the 2016 Toyota Tacoma, we recommend looking into some proper protection from any and all "off-road onslaught."  Husky Liners – one of the leading manufacturers in floor liners, mudguards, and other forms of "vehicle armor" – has recently released a line of mud guards for the new 2016 Toyota Tacoma.  Husky Liner mud guards are custom molded and tailor-fit to match the 2016 Tacoma's fenders perfectly, offering a sleek style that looks like a factory OEM addition.  The mud guards are made from durable, impact resistant, all-weather thermoplastic that is guaranteed to protect your Tacoma from any kind of debris Mother Nature kicks up at it.  They are even built with maximum width for full tire coverage – there's no way any rocks are getting past these bad boys.  The exclusive "Husky Shield Film" that comes with the mud guards makes them not only easy to install, but also offers an extra invisible protective layer between the mud guard and your vehicle's paint.  As we all know, the faster it takes to install the mud guards, the quicker you can be out off-roading in your new Tacoma – it's a win-win for both you and your truck.  To top it all off, all Husky Liner products come with a hassle-free, lifetime guarantee.  It really doesn't get much better than that.
Part Number
Husky Liners HUS56941 Front Mud Guards
Husky Liners HUS57941 Rear Mud Guards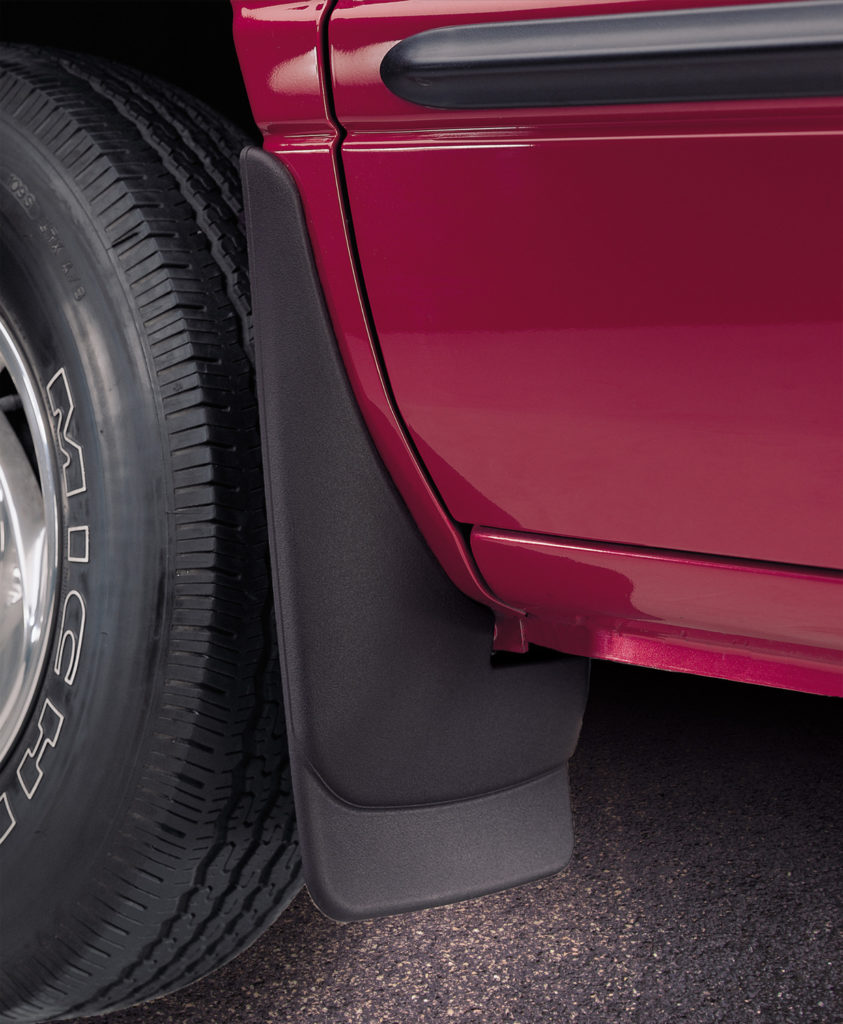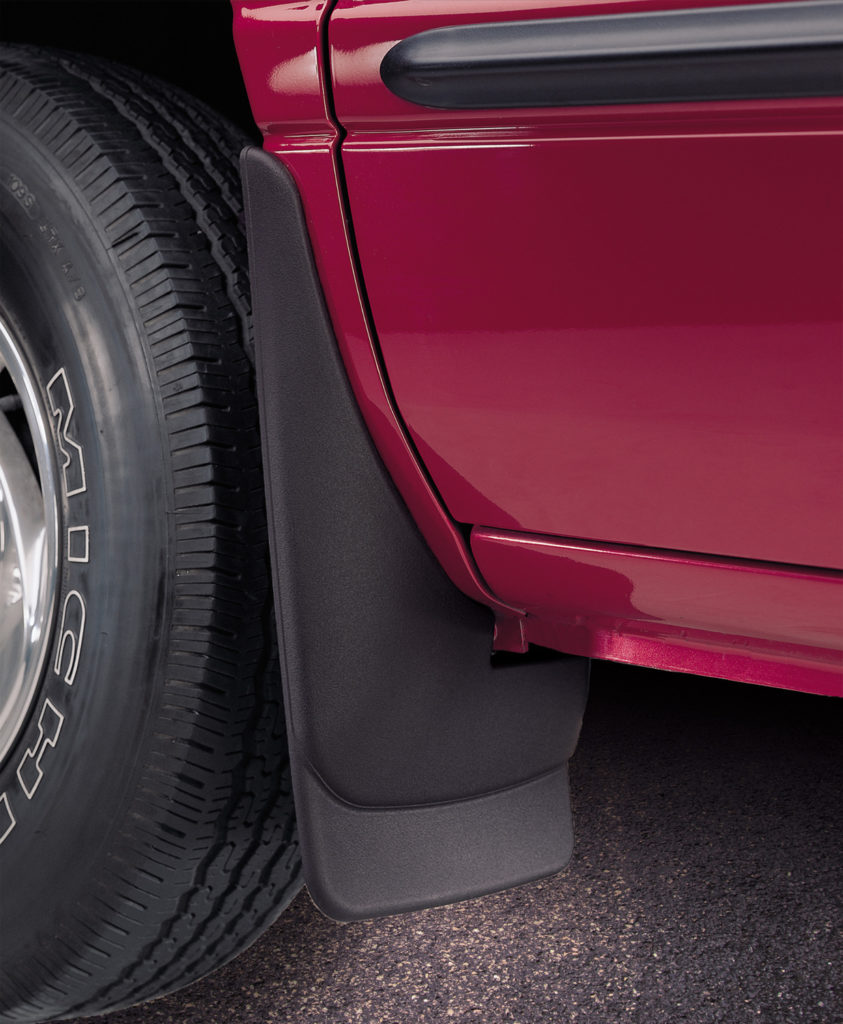 Contact Us
If you have any questions about the Husky Liners mud guards for the 2016 Toyota Tacoma (or any other offerings for your truck), please give our experts a call!  You can reach them at 866-250-5542 and they will be happy to give you more information, answer any questions you have, and help you order your new Husky Liners mud guards!