Many automotive enthusiasts go to great lengths to remove all orange (amber) lights and reflectors from their vehicle. Now here is a customer who not only wanted to add some orange accents, but did it with some flair. There is a lot more to this Z than meets the eye though. Subtle clues hint at the potential of this 370Z…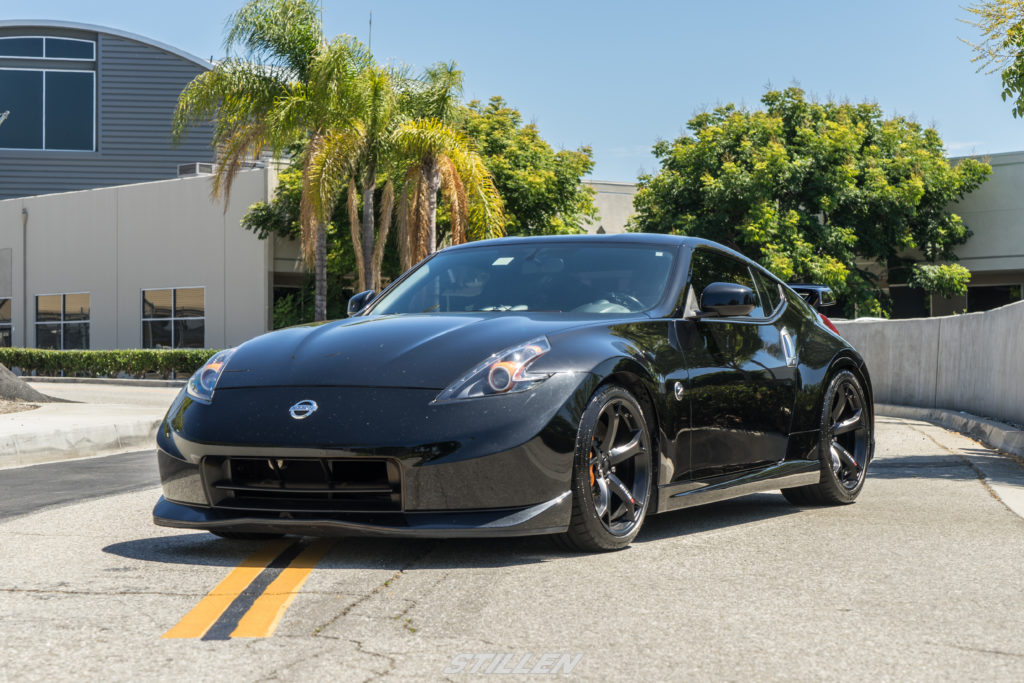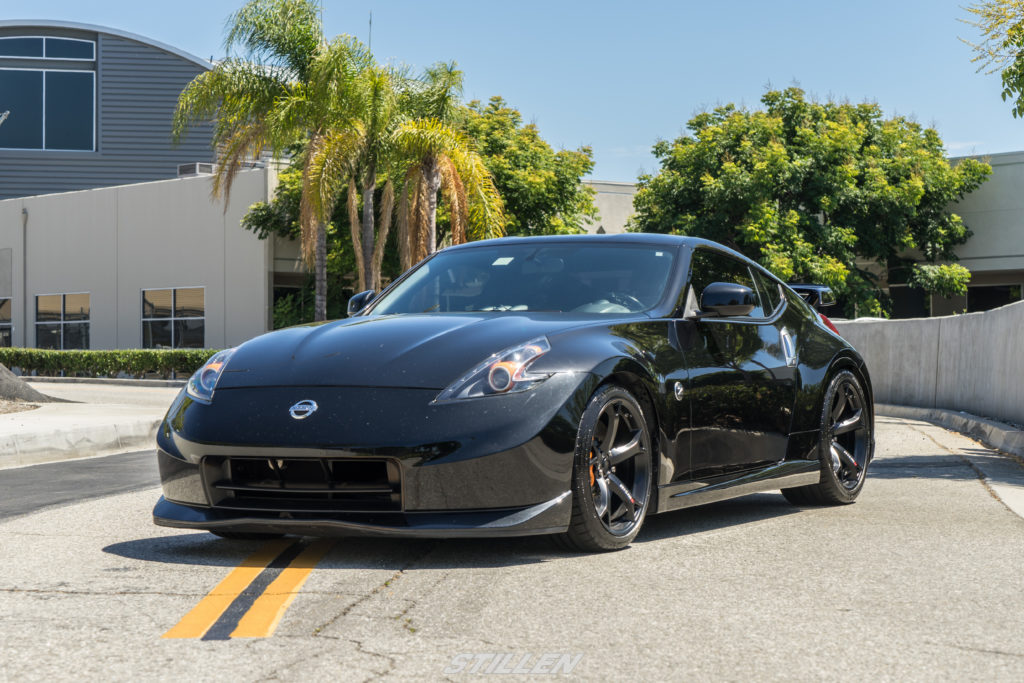 Tom S. brought his 2010 Nismo 370Z to STILLEN with big plans. He wanted raise the performance level of his Z in every aspect possible. We sat down and went through all the upgrades and how they would benefit the car. In the end Tom made his decisions wisely.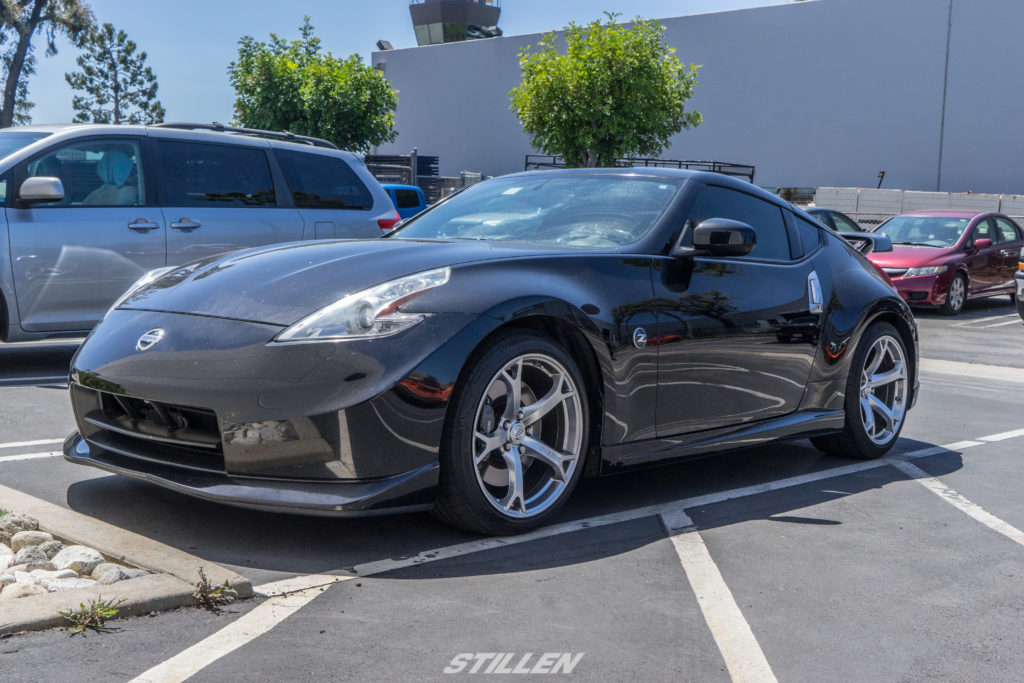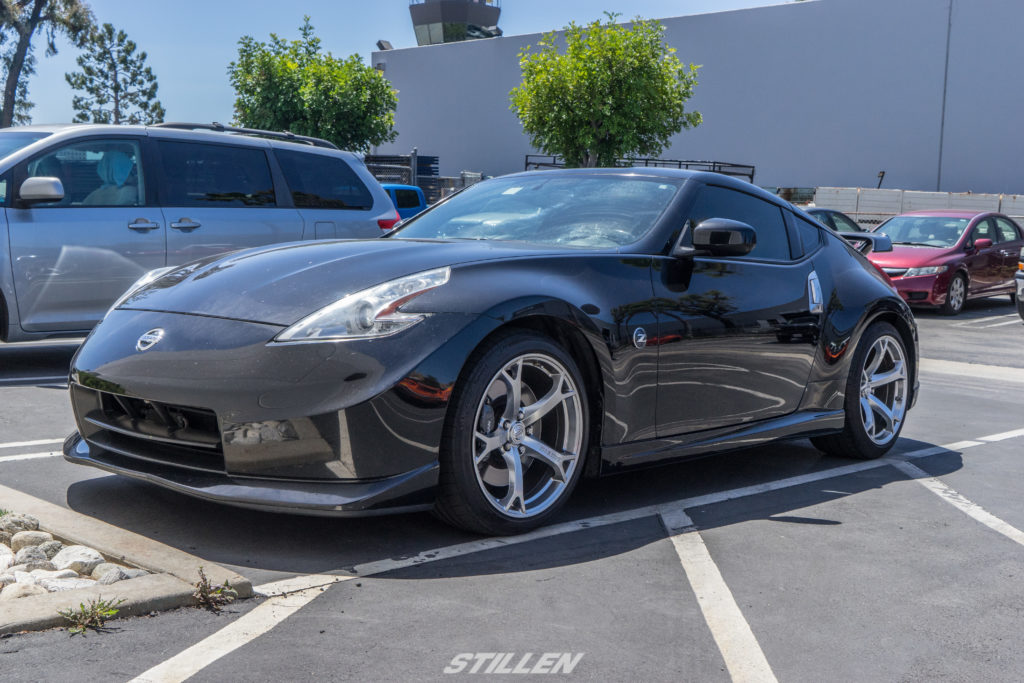 He chose the STILLEN 370Z Supercharger Kit (407770NP) paired with the STILLEN 370Z SS Cat-Back Exhaust (504355) for added power. Taking the Nismo from 350hp to over 500hp is absolutely mind bending. With the added power from the STILLEN 370Z supercharger, the Z's slight handicap in the straights is gone. Throw in the STILLEN Short Throw Shifter (452352) for quicker shifts and you've got yourself a competitor off the line.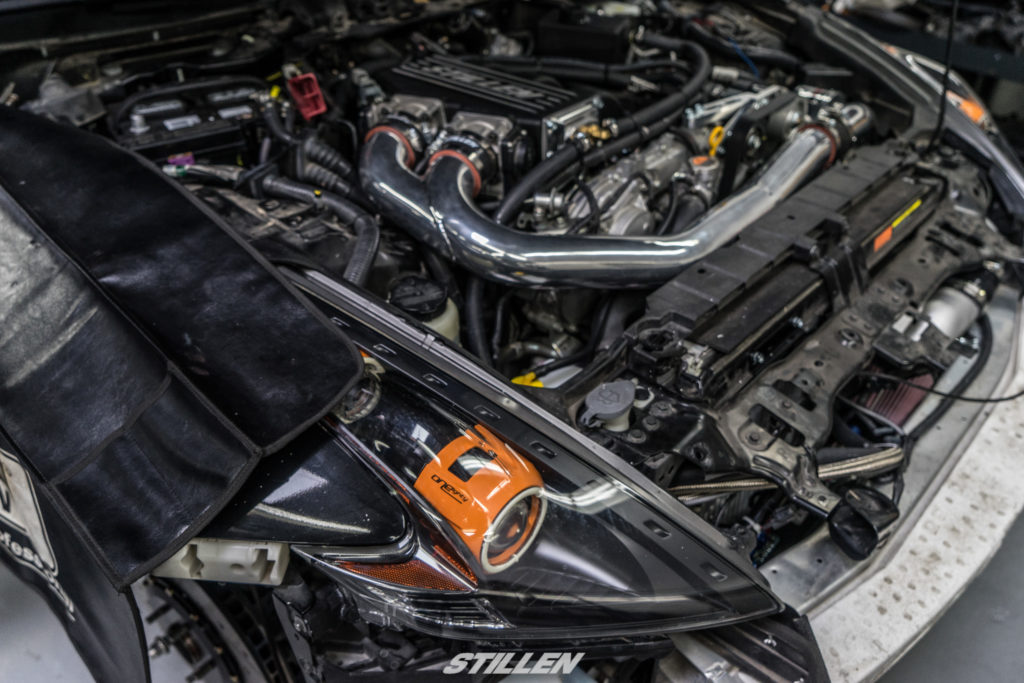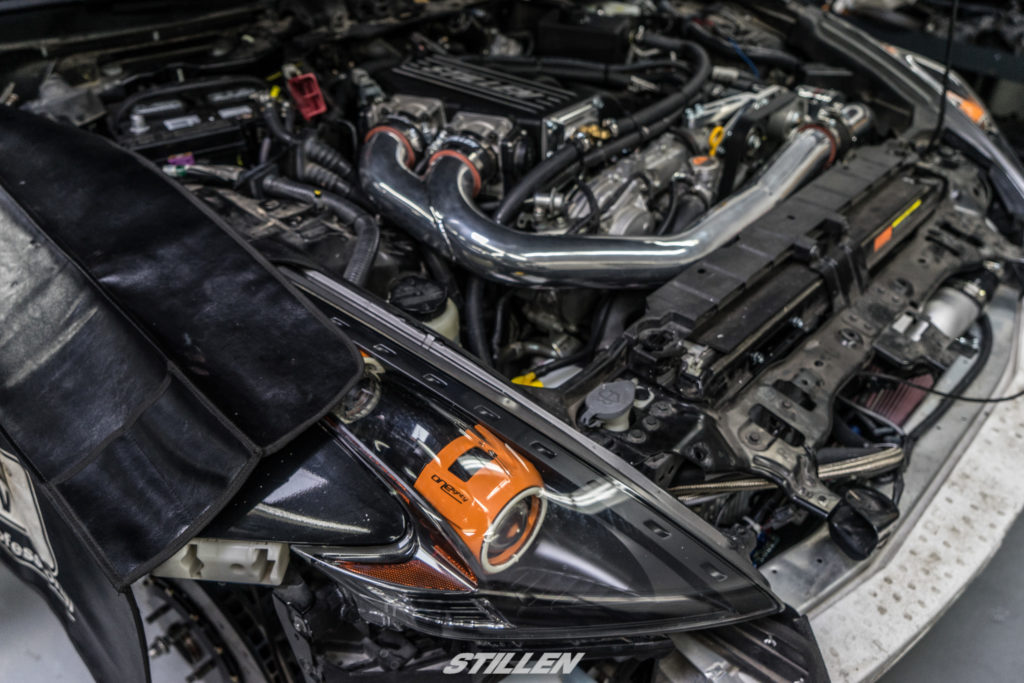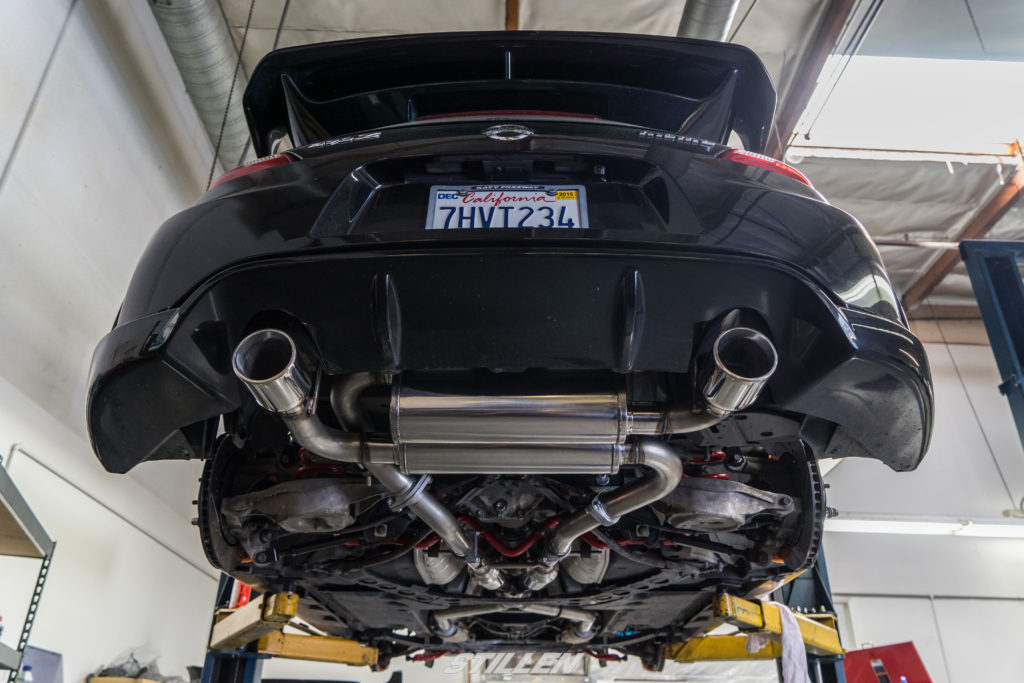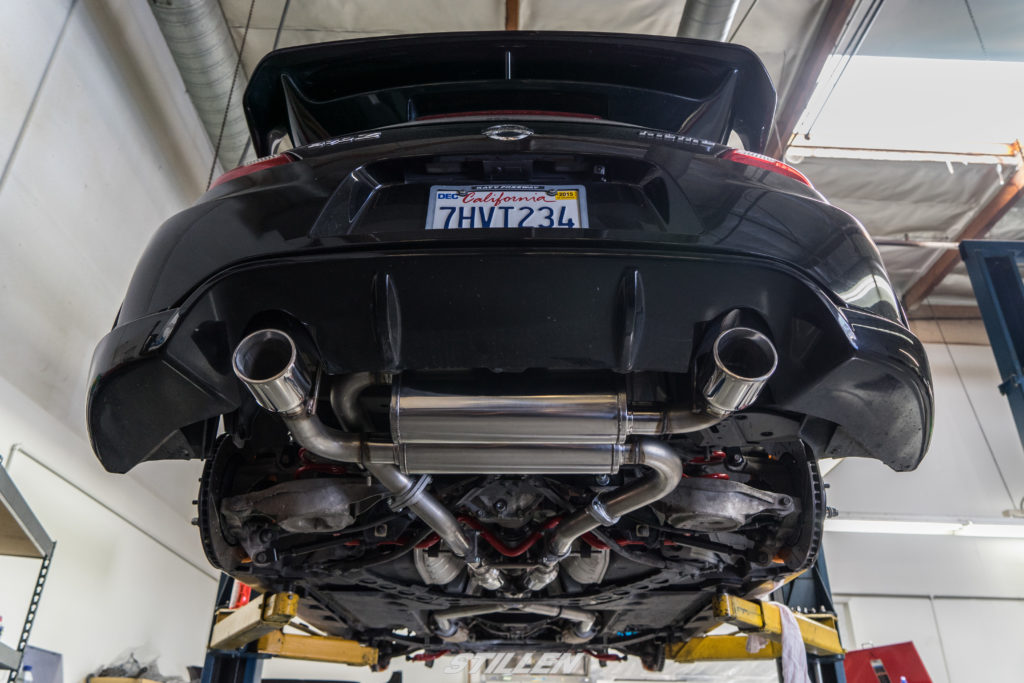 We all know the VQ37 has heat issues. We always suggest the STILLEN Setrab 25 Row Oil Cooler (400638) to keep those oil temperatures down and your Z out of limp mode.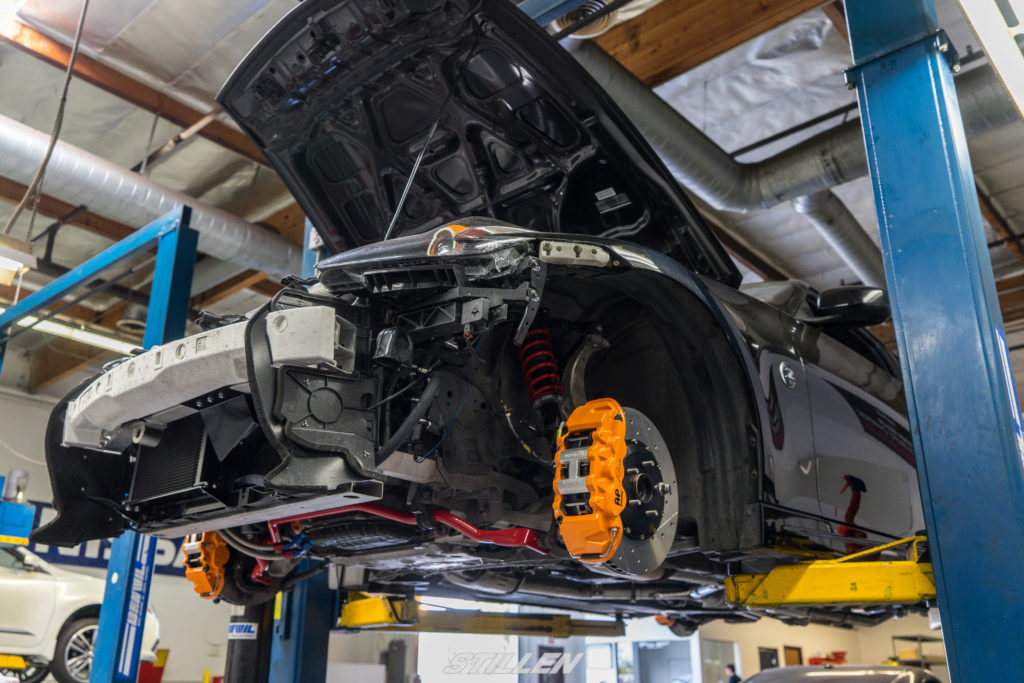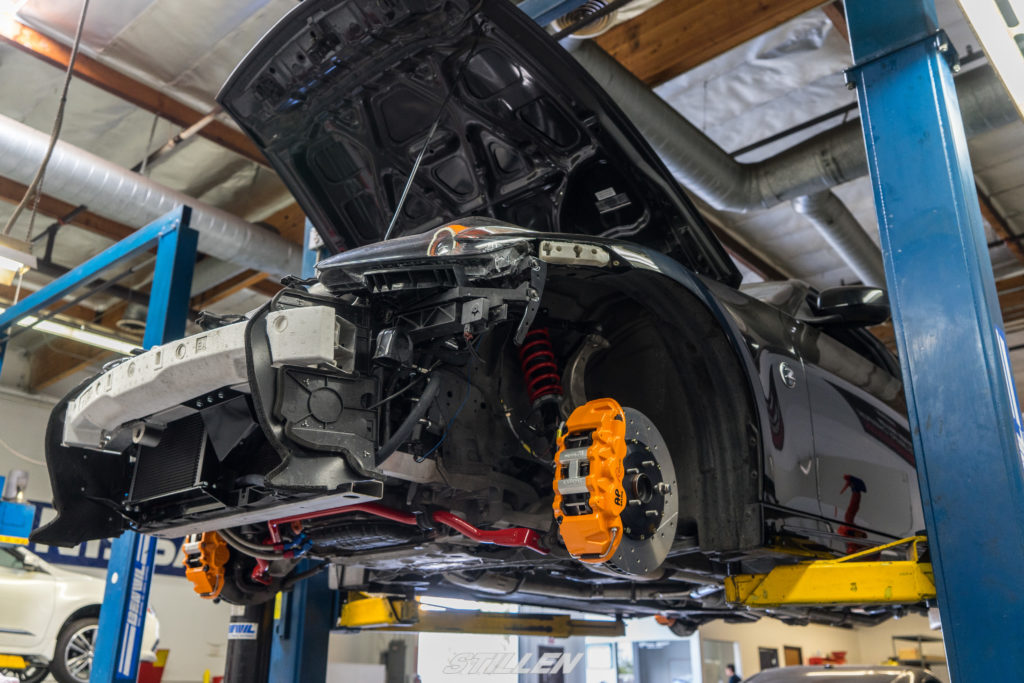 Any 370Z owner can tell you the car handles pretty well out of the box. However, that doesn't mean we can't improve upon that as well. The best handling upgrade for the Z is definitely the STILLEN Sway Bars (304375). With the car setup from the factory with safe understeer in mind, balancing out the body roll and oversteer/understeer dynamics is a huge improvement (read more about 370Z sway bars here: STILLEN Buying Guide – Aftermarket Swaybars).
We round out the rest of the suspension with the top of the line RS-R Sports-i Coilovers (RSRXSPIN134M). RS-R makes one of the best street performance coilovers we have ever tested. They are incredibly comfortable on the street but can still perform on the track and twisty roads. We left the ride height at the RS-R factory preset which gives us ideal suspension geometry for handling as well as plenty of clearance for speed bumps and steep driveways. SPC Front Upper Control Arm Kit (SPC72130) & SPC Rear Camber Arm Kit (SPC72262) were both installed to make sure we are able to set up our alignment perfectly to take advantage of all our new suspension mods and not burn through tires too quickly.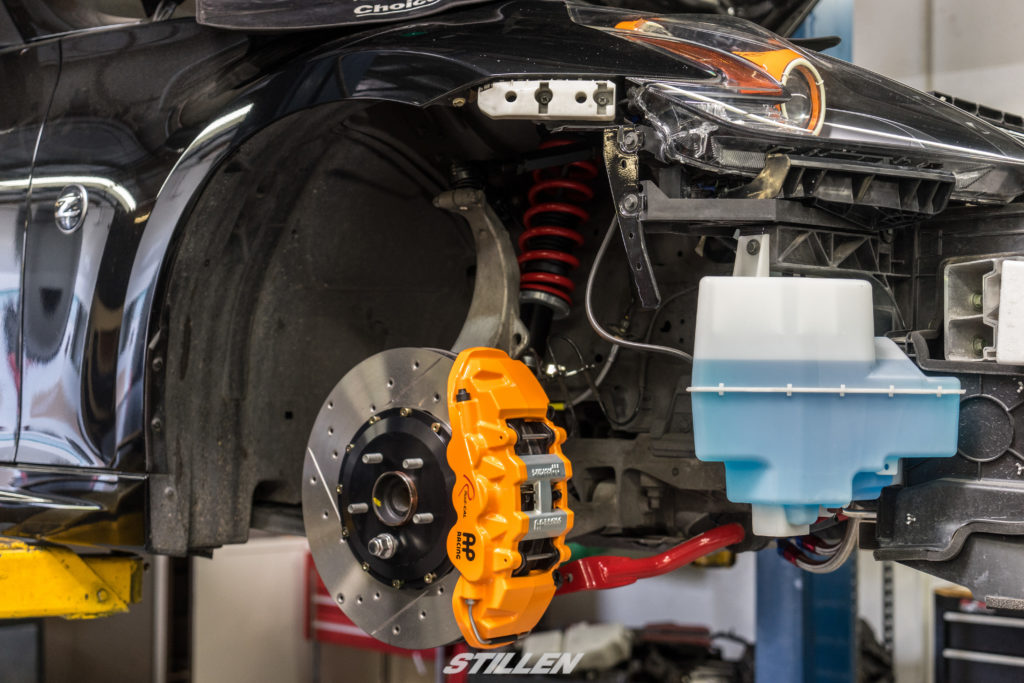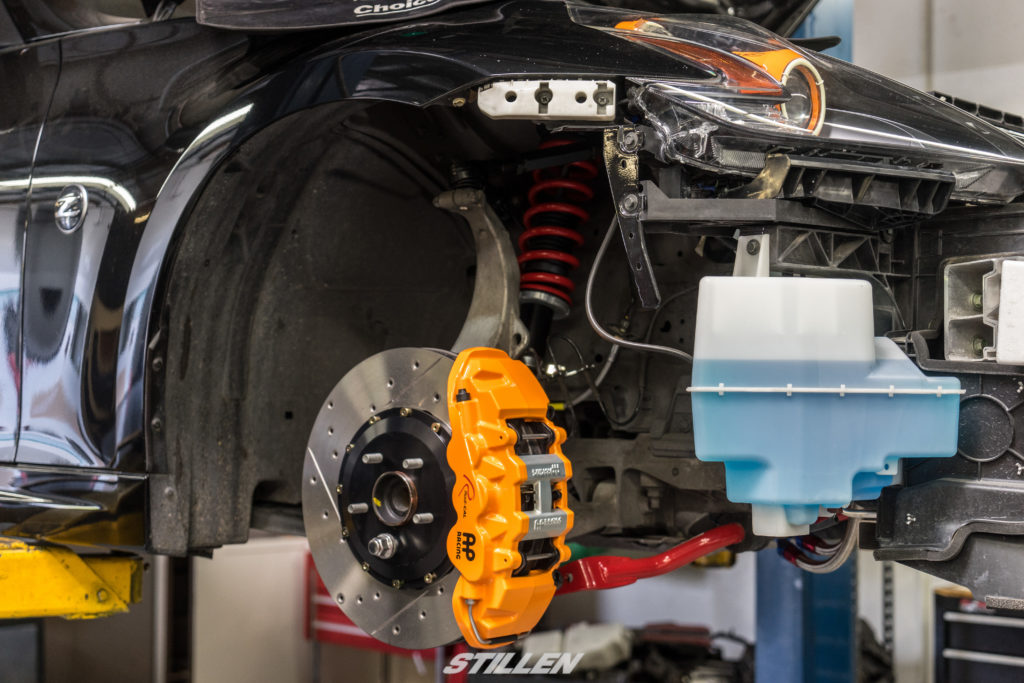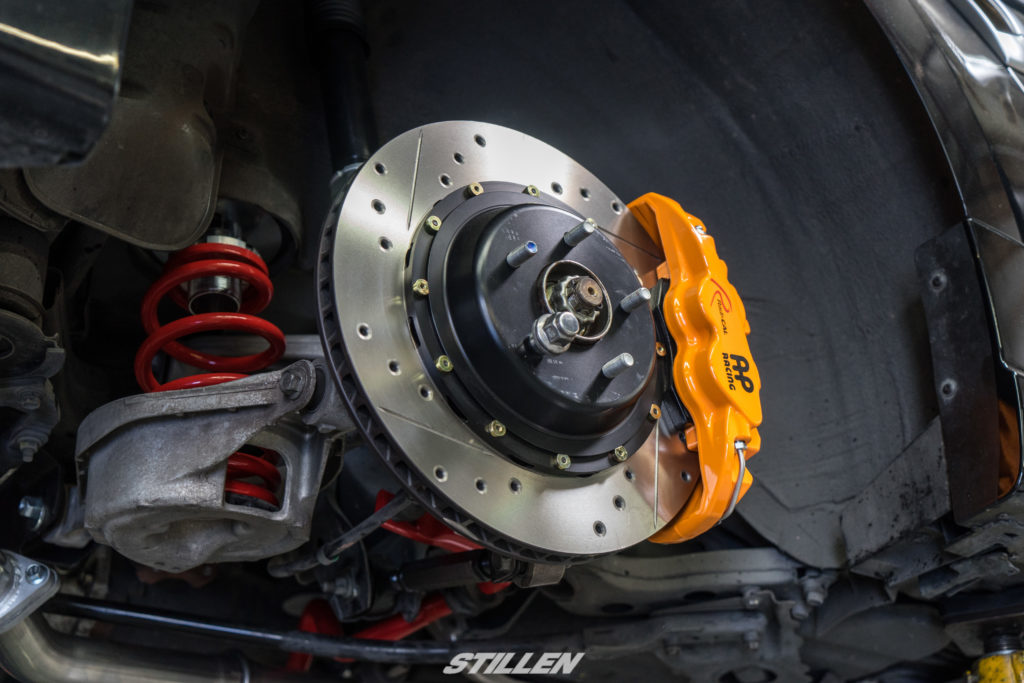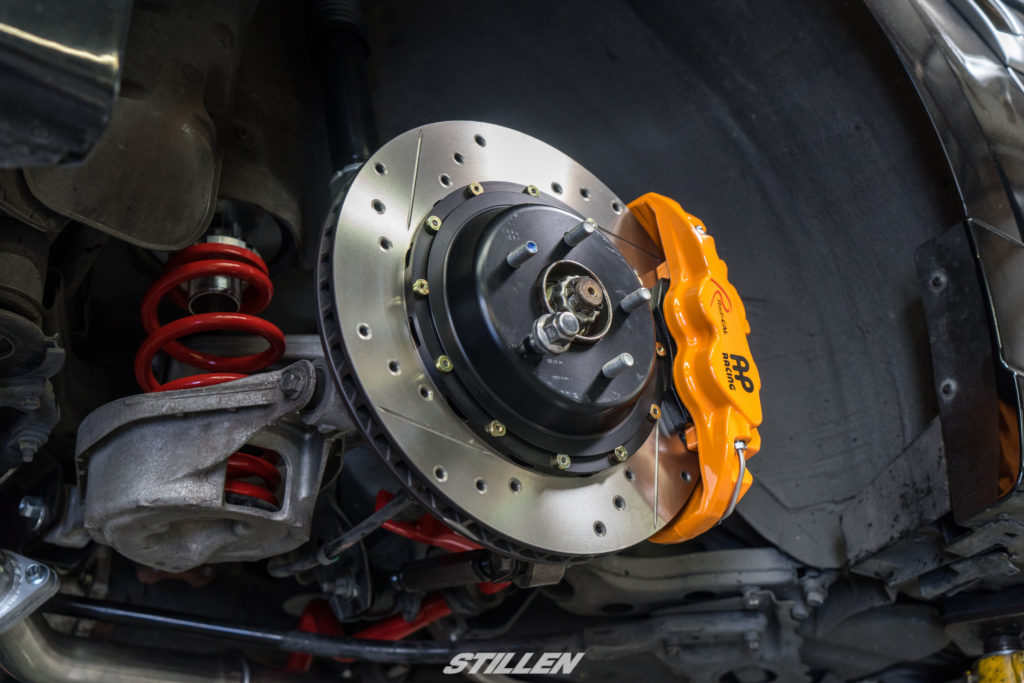 What good is power with no control, and what good is going fast if you can't stop right? Well believe us…this car can stop. Tom S. wanted the best, and he got it (with his own personal touch too). The AP Racing by STILLEN Radi-CAL Big Brake Kit (APR57100 & APR37702) in Solar Orange (custom option) are the finishing touch on this Z. With more stopping power than a GTR, controlling all the power we added is easy.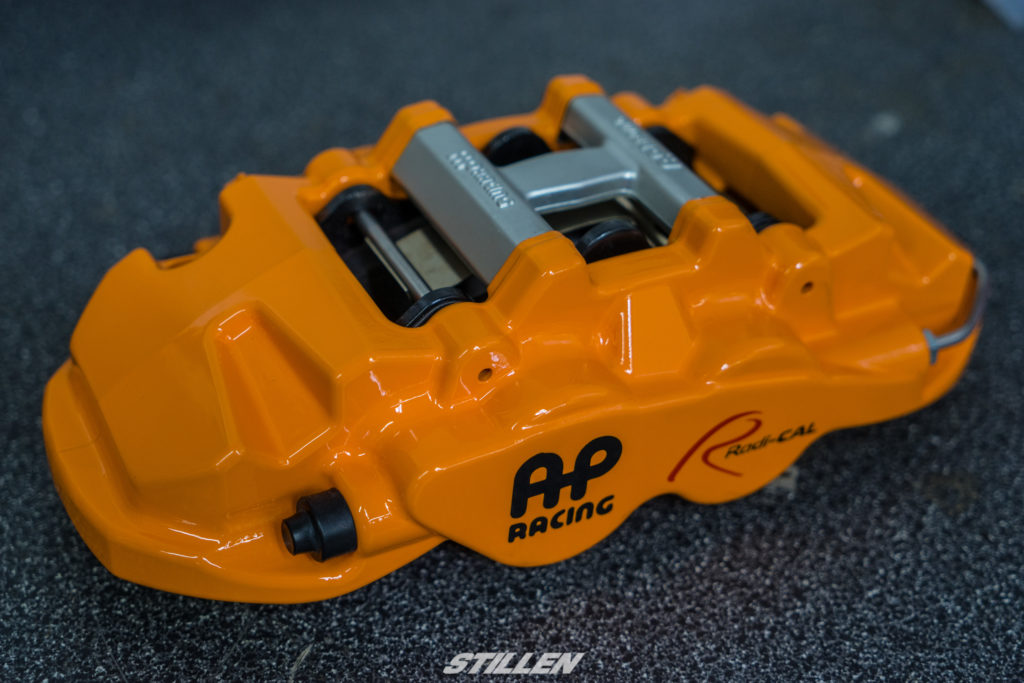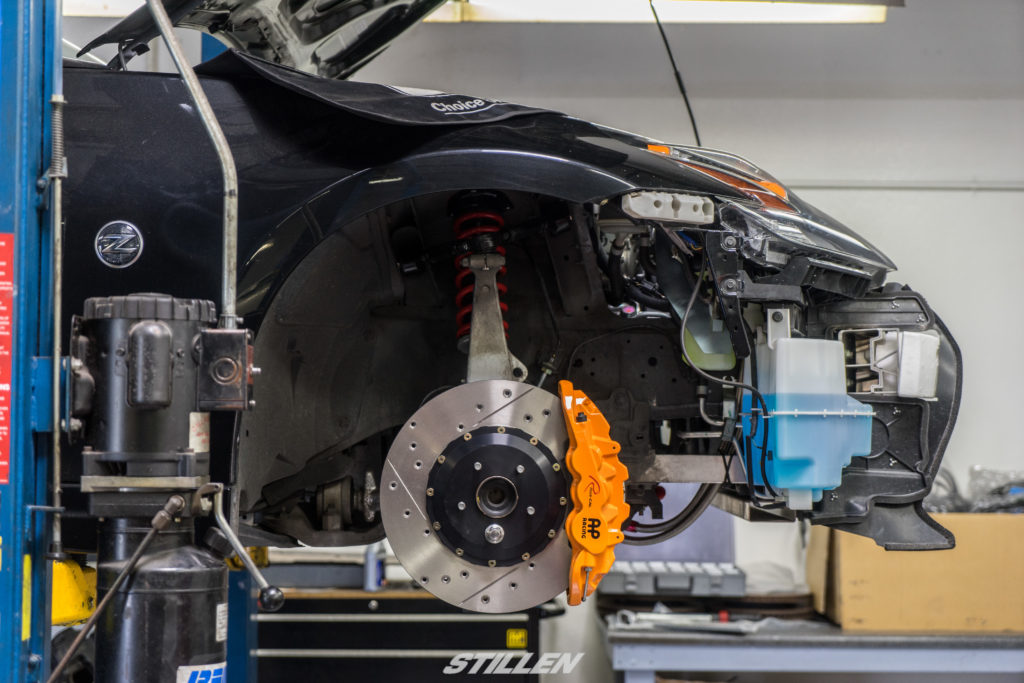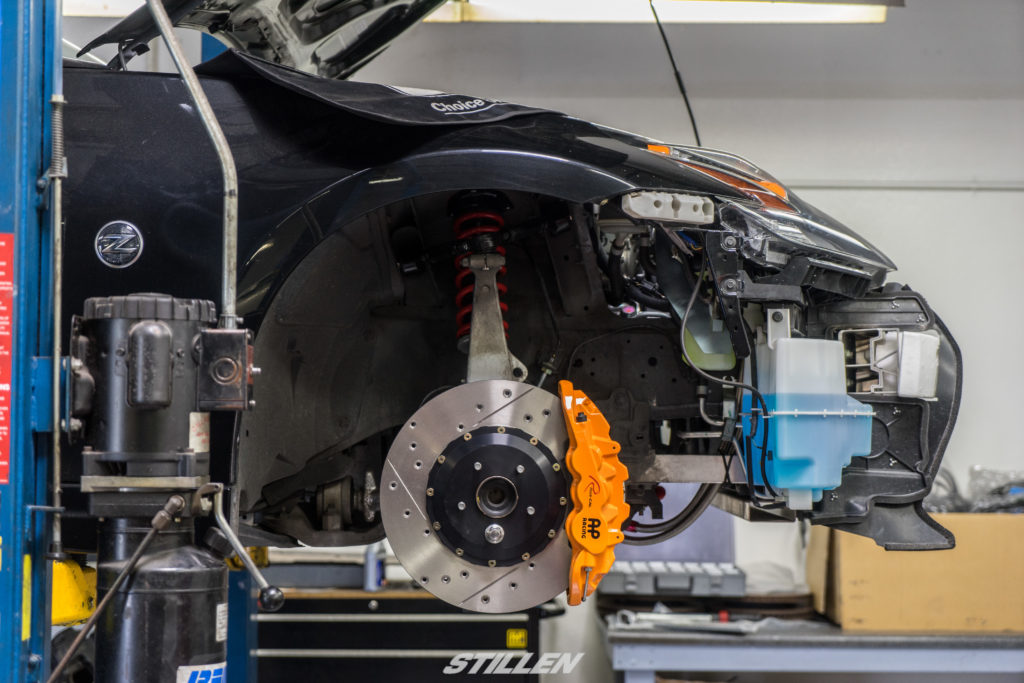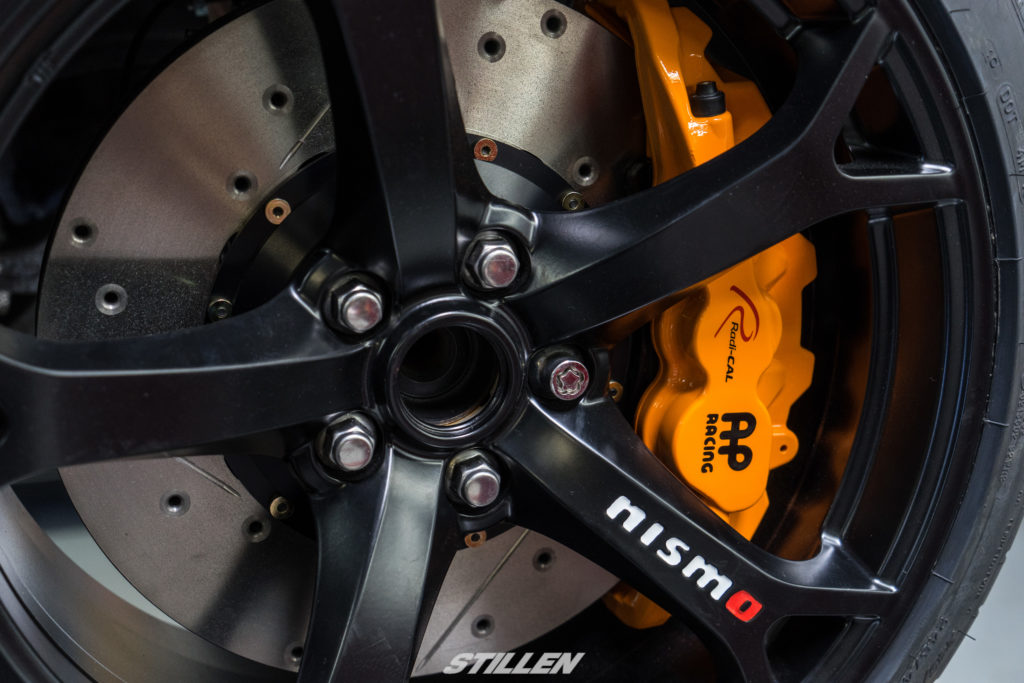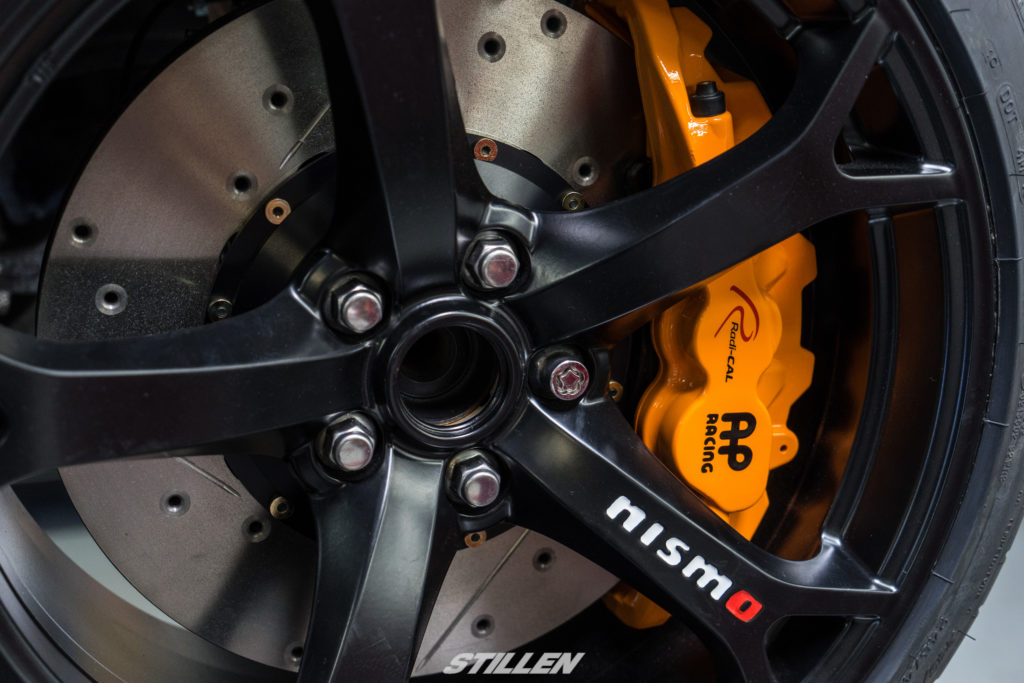 This Supercharged Z is an absolute blast to drive. The car made 430 whp and 318 ft-lbs of torque on our Dyno (on California 91 Octane gas). We know the owner will absolutely love the results and we are looking forward to our next unique build. Who knows, it might be your car on our blog next.
If you have any questions about the car, its STILLEN 370Z supercharger, or any of the other parts shown please leave a comment, shoot us an email (sales@stillen.com), or call (800-576-2131).