When it comes to trucks, more than half of an audience will agree that having one on a lifted suspension is better. So what do you do when you purchase a brand new Nissan Titan XD and want to lift it 6 inches and throw some 35-inch tires on it? Several Nissan dealerships now have a solution for you with the Rough Country Lift Kit.
There are some huge advantages buying your Titan XD from the dealership pre-lifted.
The cost of the parts and labor can be rolled into your financing.
The dealership will be your warranty center for your truck and your parts.
The dealership works closely with STILLEN to make sure you are getting quality parts you can trust.
Check out the trucks below for examples of what this kit will do for your Nissan Titan XD.
Loving Nissan of Lufkin, TX did an amazing job with this Titan XD 4wd.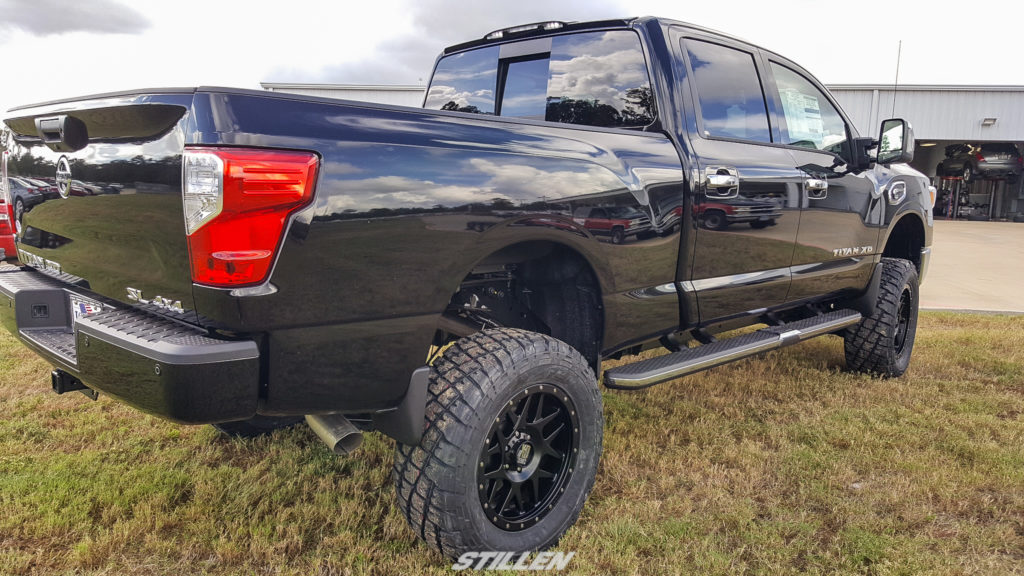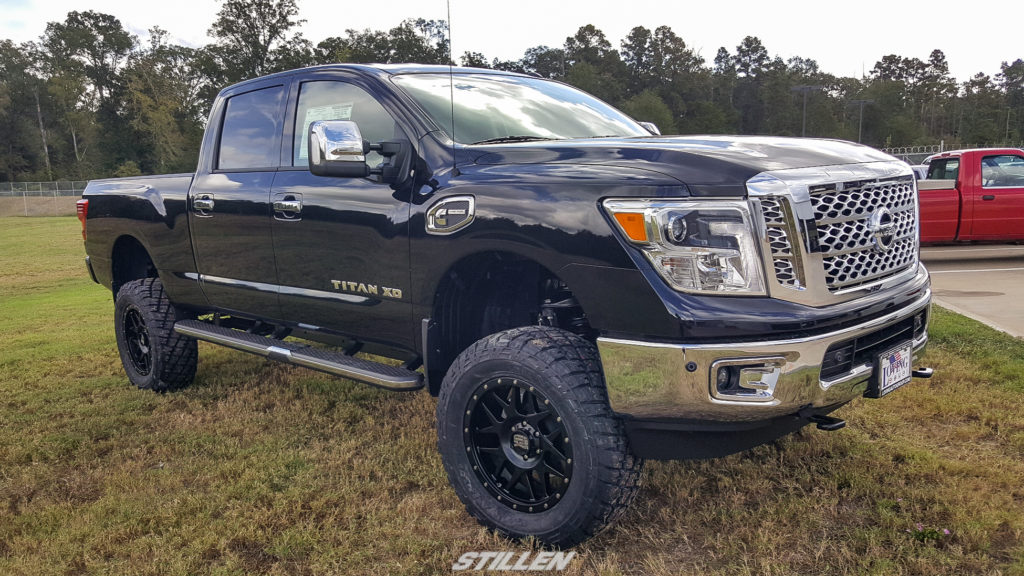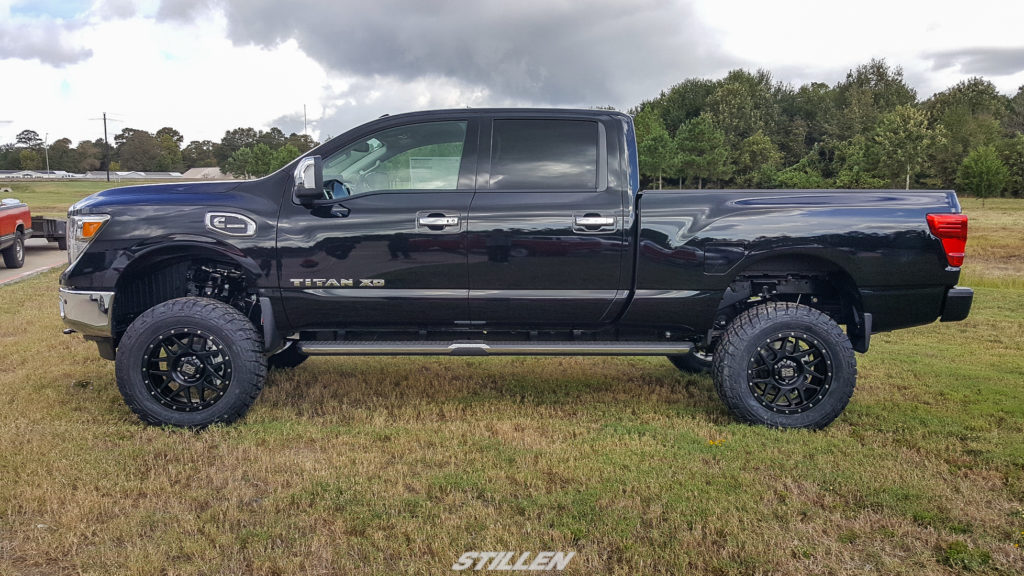 Harbor Nissan in Port Charlotte, FL used the Rough Country 6 inch Lift Kit and N-Fab goodies to make this Titan XD shine.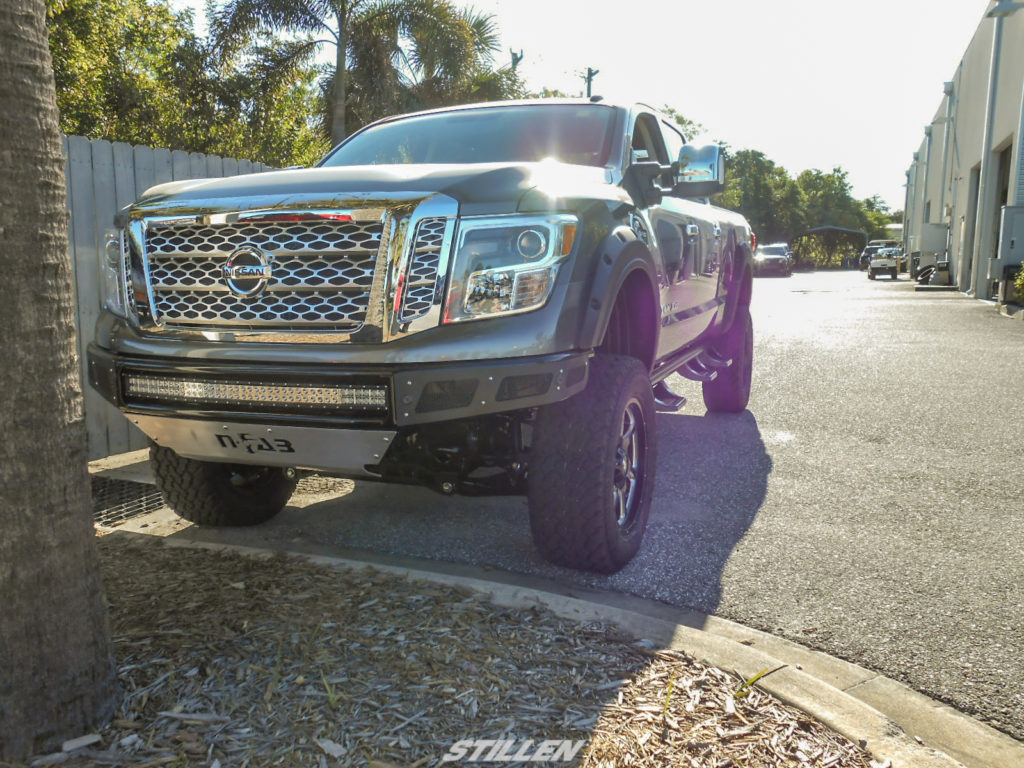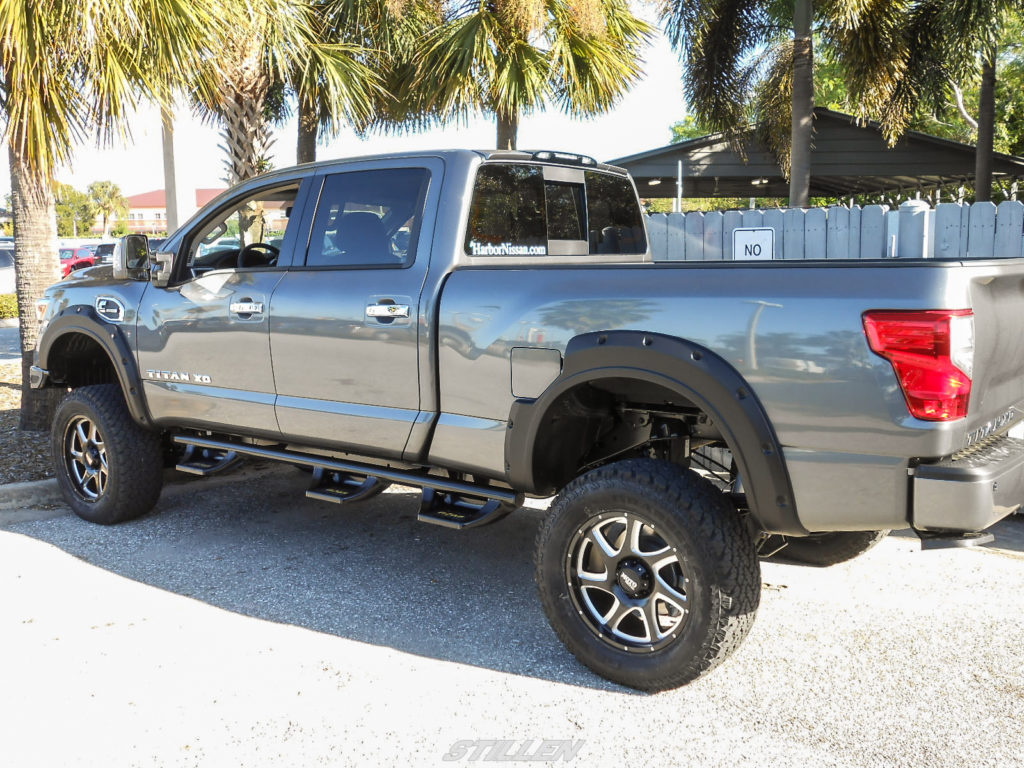 The Rough Country 6-inch Suspension Lift Kit for the 2016+ Titan XD is currently only available for 4wd models. This complete lift kit includes everything you need for making your Titan XD perform better both on and off-road. On top of an aggressive appearance you get:
Lifetime construction warranty
Levels the front with the rear of the truck for enhanced road handling
The 6-inch increase over stock height allows you to install up to 35″ tires
No exhaust modifications required
Comes with all necessary hardware to complete the install
Backed by Rough Country's lifetime replacement warranty
Here's a visual breakdown of the Rough Country kit for those who are curious.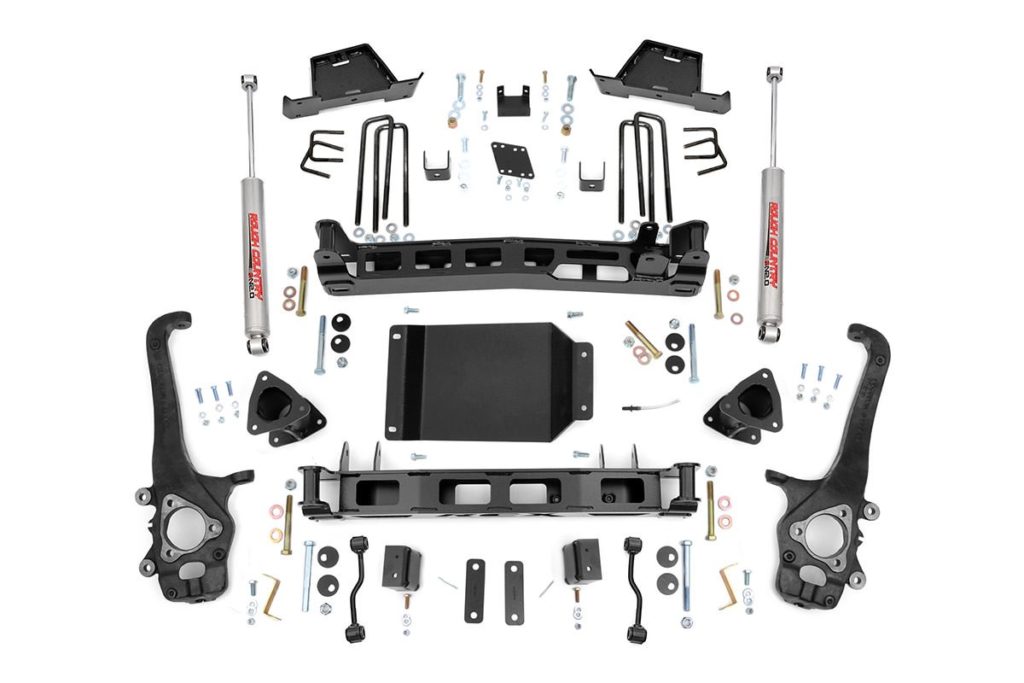 If you have any additional questions about the Rough Country Lift Kit for the Titan XD 4wd please feel free to give us a call (800-576-2131) or shoot us an email (sales@stillen.com).