Top Ten SEMA 2016: STILLEN
#1 – AP Radi-CAL II and AP Racing by STILLEN



AP Racing by STILLEN introduced the World Radi-CAL II Braking System. These revolutionary Forged Calipers are the most advanced brakes on the market. Forging makes them Lighter and Stiffer than Casting. The Asymmetric Design allows for optimal strength while still using Sequential Sized Pistons for even pad wear. Quick Change Pads are as simple as removing the retaining pins. The calipers still feature High Temperature Double Sealed Pistons so they are safe for road use but will stand up to the high temperatures of track use. The AP Radi-CAL II are available in Red, Black or Silver Calipers (custom colors available – contact us for pricing). Top Ten SEMA 2016: STILLEN
Comparison: Radi-CAL I vs Radi-CAL II
4% Lighter than Radi-CAL I
Stiffer than Radi-CAL I (6-piston: 33% stiffer | 4-piston: 28% stiffer)
Incorporating iconic Radi-CAL Stiffening Band
6-Piston Radi-CAL II Caliper can effortlessly fit behind an 18-inch wheel with a 370mm rotor.
One of the best parts about Radi-CAL II is you can easily swap out Radi-CAL I Calipers for a Radi-CAL II upgrade! So if you already have our Radi-CAL I kit, you can simply swap out calipers to upgrade!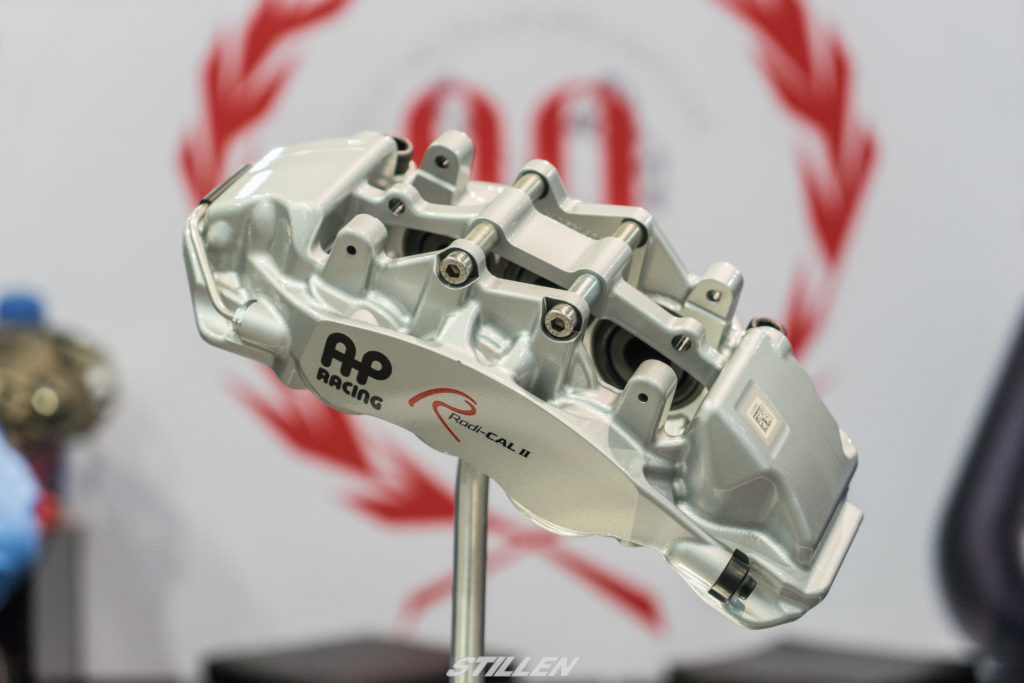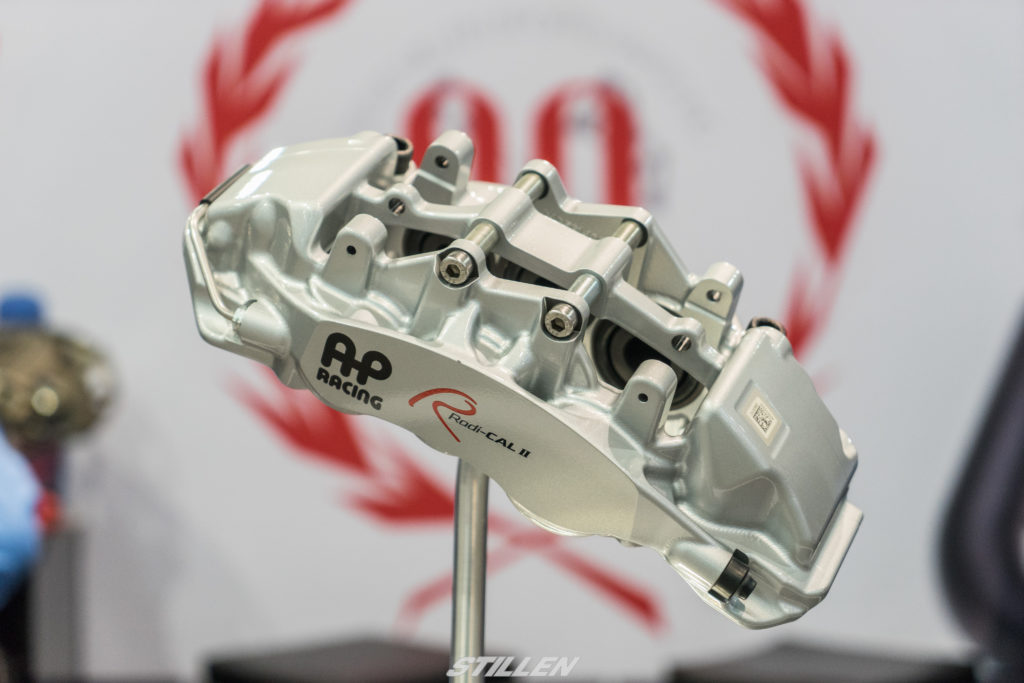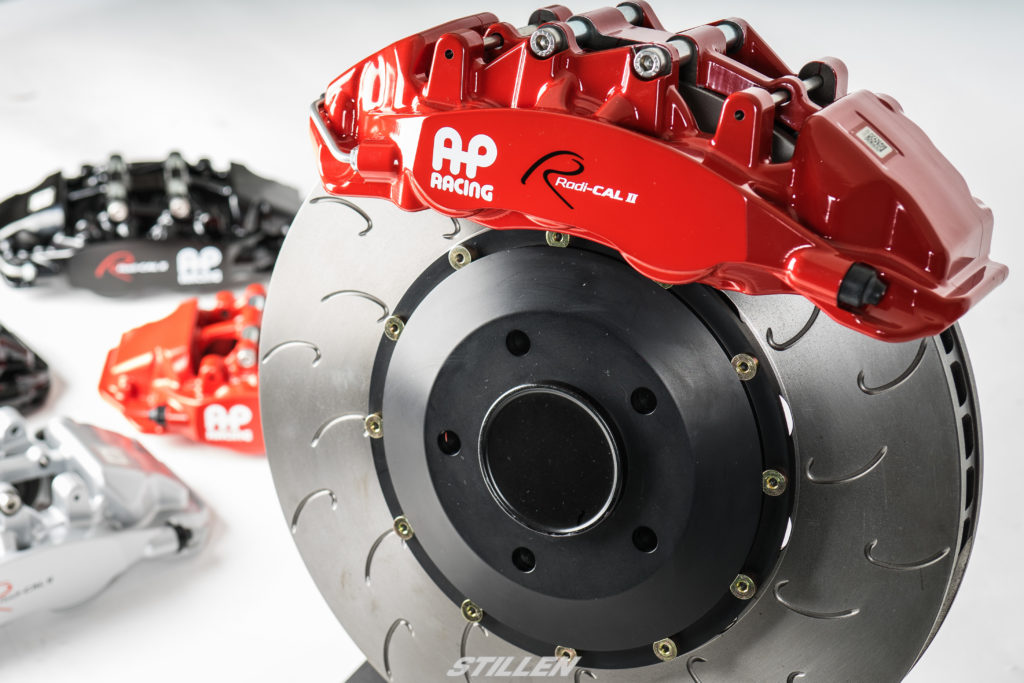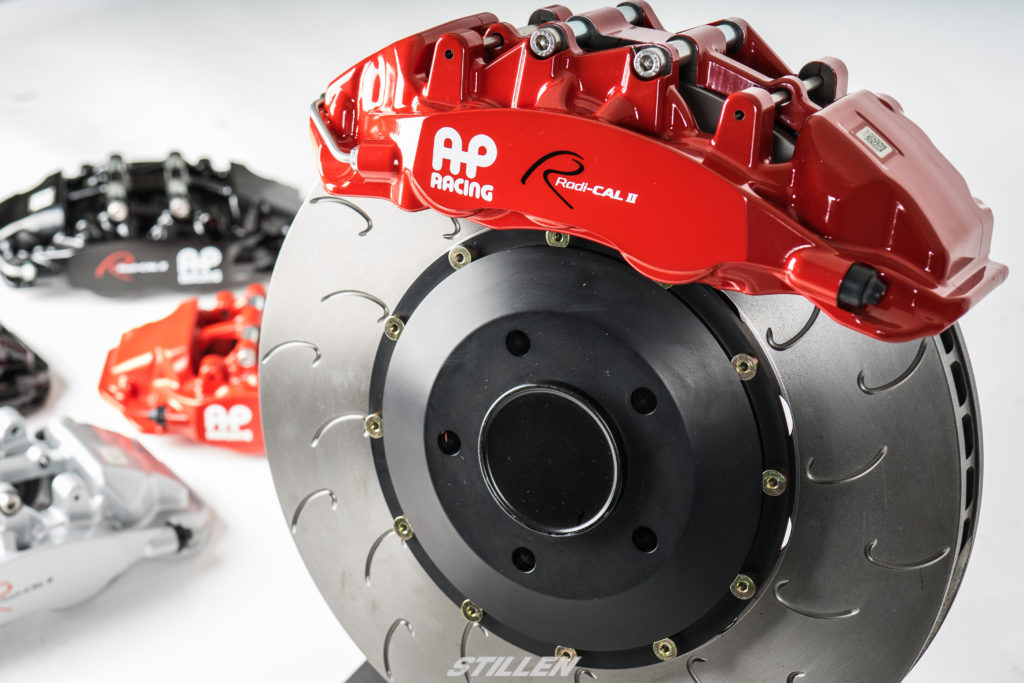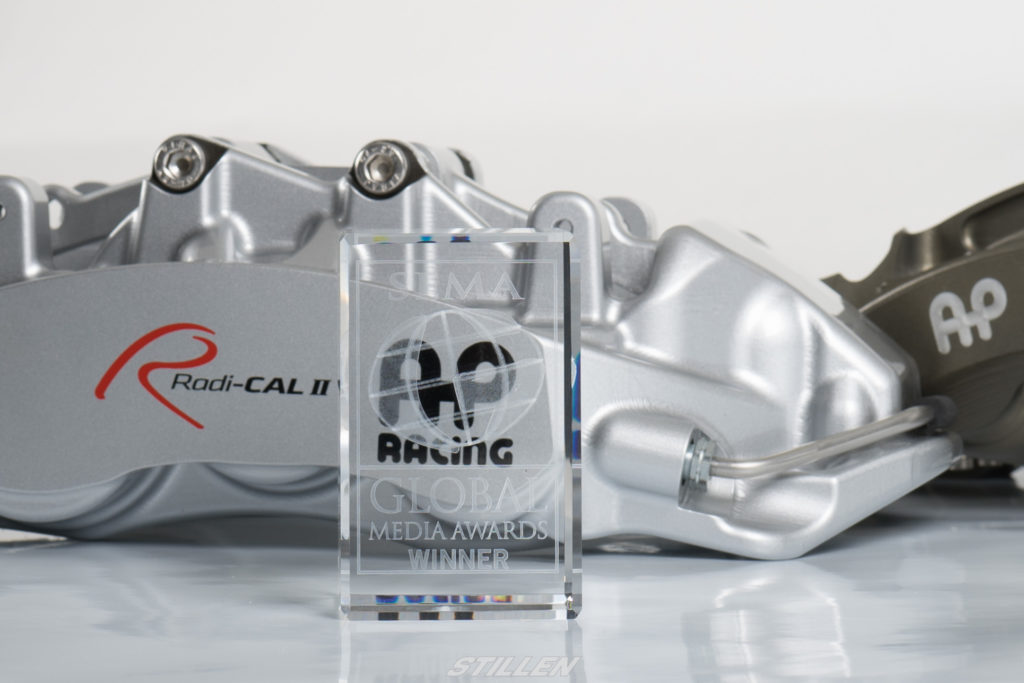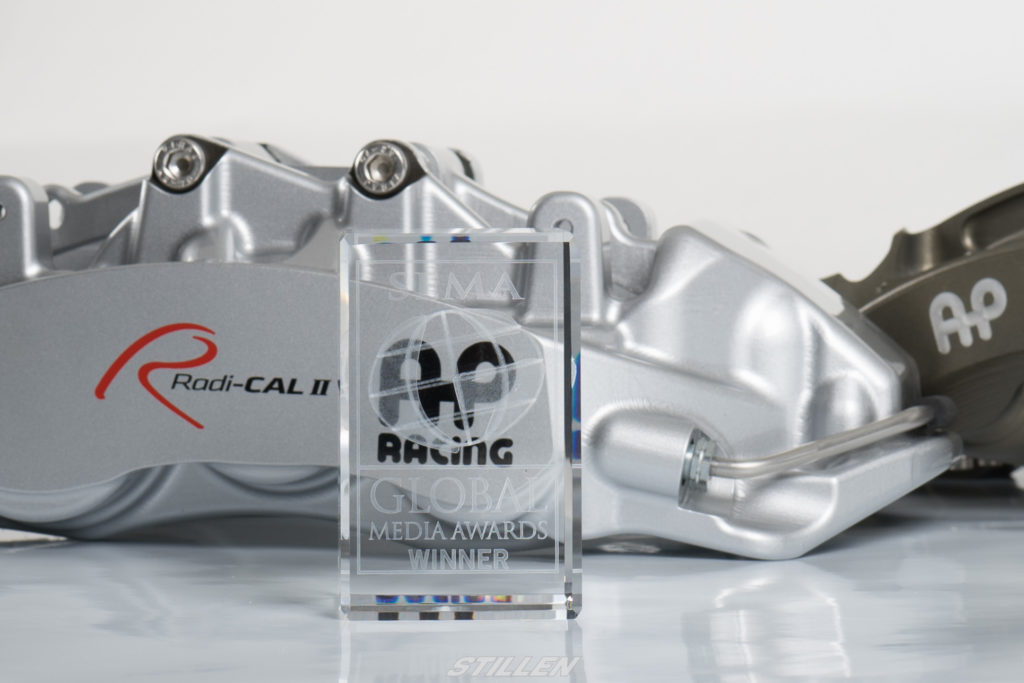 #2 – Widebody Civic Sedan from Seibon (teamed with AP Racing and Mackin Industries)


The Honda Civic is still one of the most commonly modified cars of all time. The thing is, this isn't a true statement for a lot of Honda's post millenia change. Countless enthusiasts started out in the Honda scene and many have moved on to different platforms because of the void of performance potential left vacant by Honda with the early-to-mid-2000's Civic. Perhaps not on purpose, but certainly to our delight, the Civic now comes with a turbo motor available. While the 10th generation Civic is still developing in the market, it is exciting to see what is already available.
This wide body Civic Sedan kit produced by Seibon Carbon was inspired by the Type-R concept to give the sedan an aggressive look and stance. This kit also allows for you to run wider wheels and tires for the performance minded. We assume we will see these kits on the turbo model sedans mainly as we have already seen impressive results from bolt-ons and tuning. This kit will be available exclusively through STILLEN. If you would like more information on the Seibon wide body kit please give us a call or email sales@stillen.com.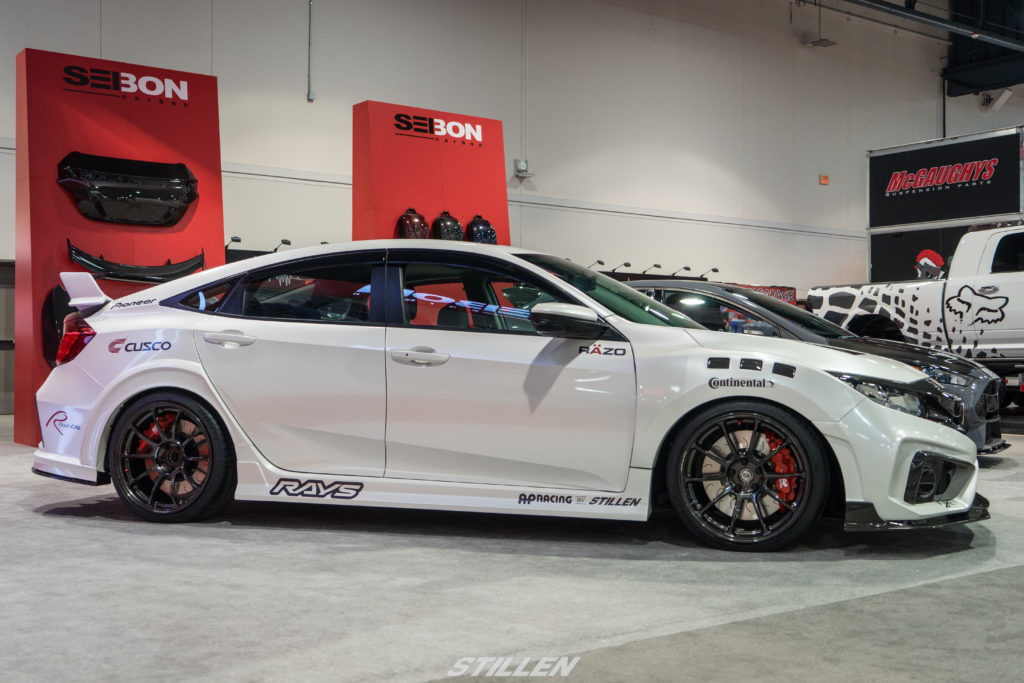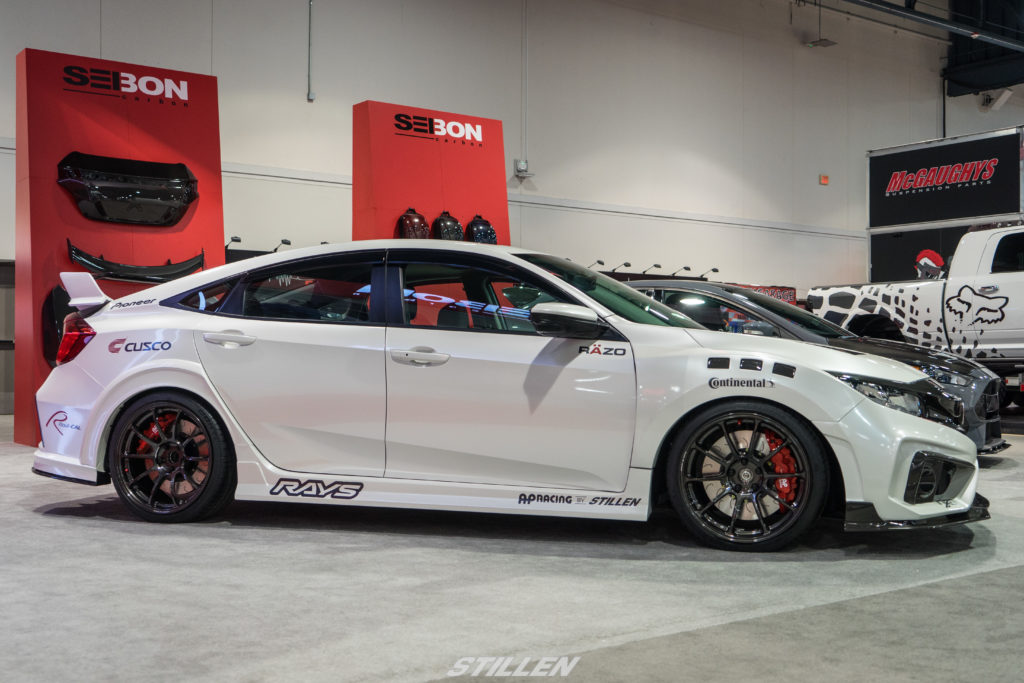 This build featured some of the best names in the industry with AP Racing by STILLEN creating a prototype Radi-CAL Brake Kit, Rays Performance Wheels, Cusco Suspension, Pioneer Audio, Razo Lighting, and Continental Tires. After seeing this kind of effort put into the new Civic we can only imagine what kind of resurgence we will see in the Honda scene.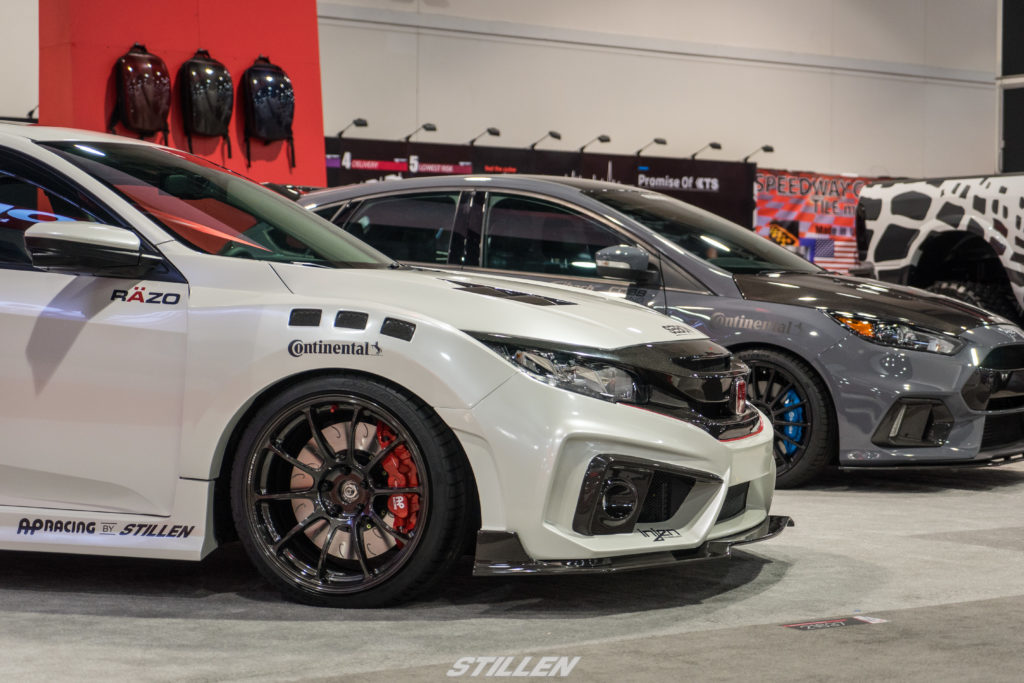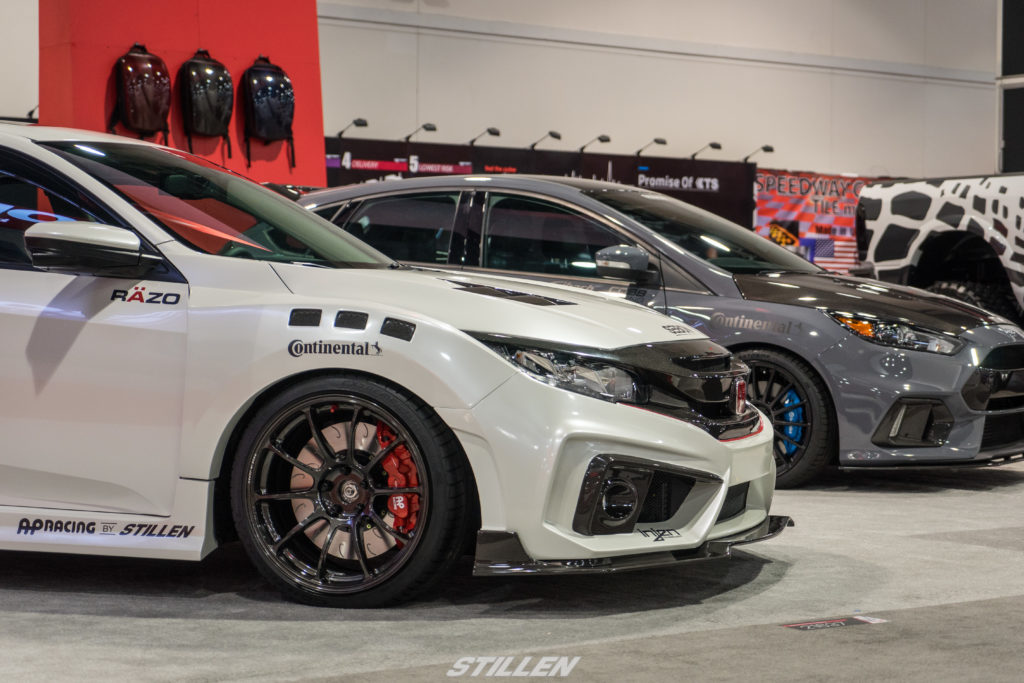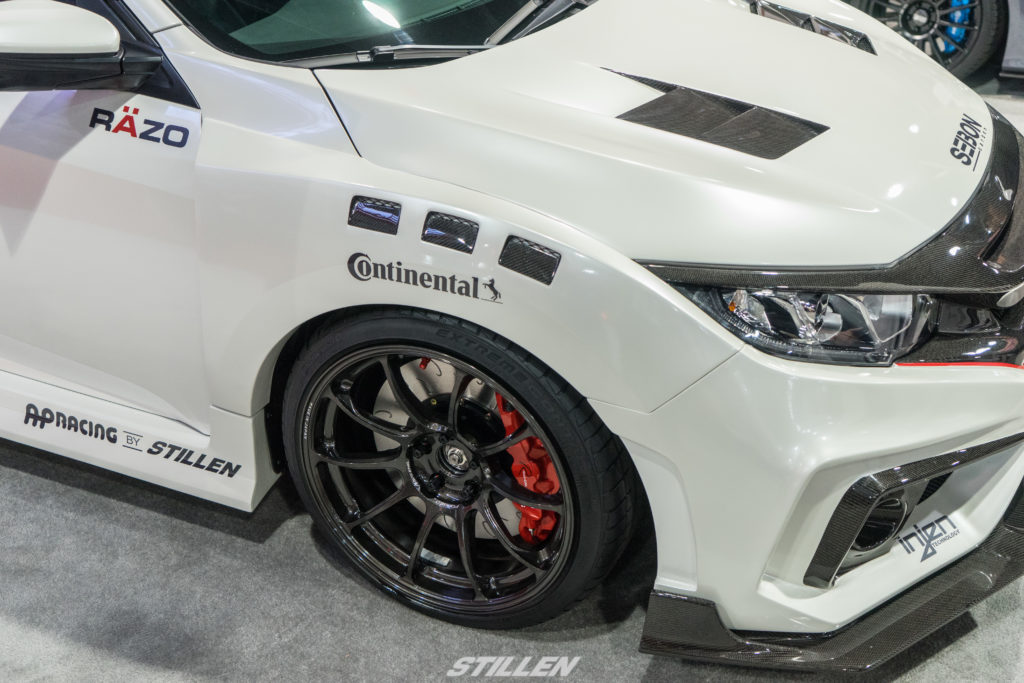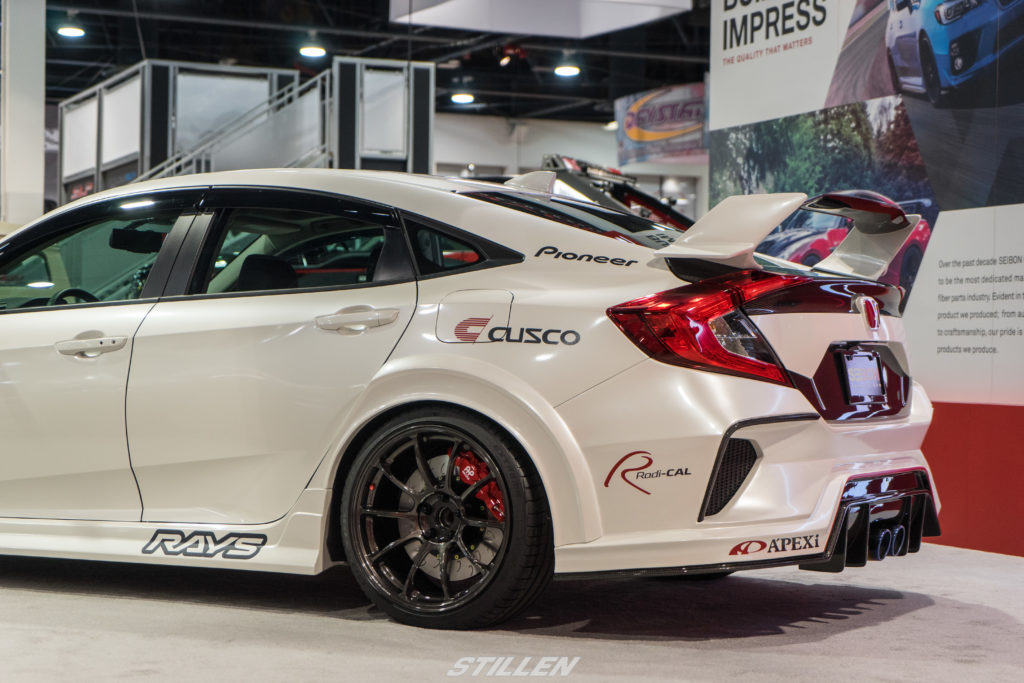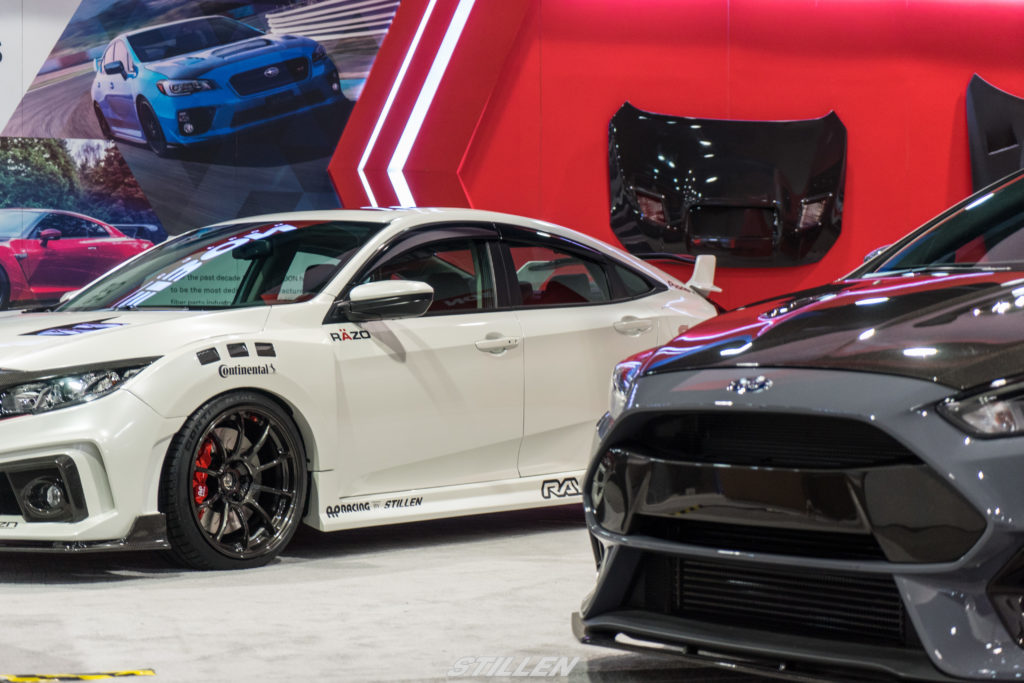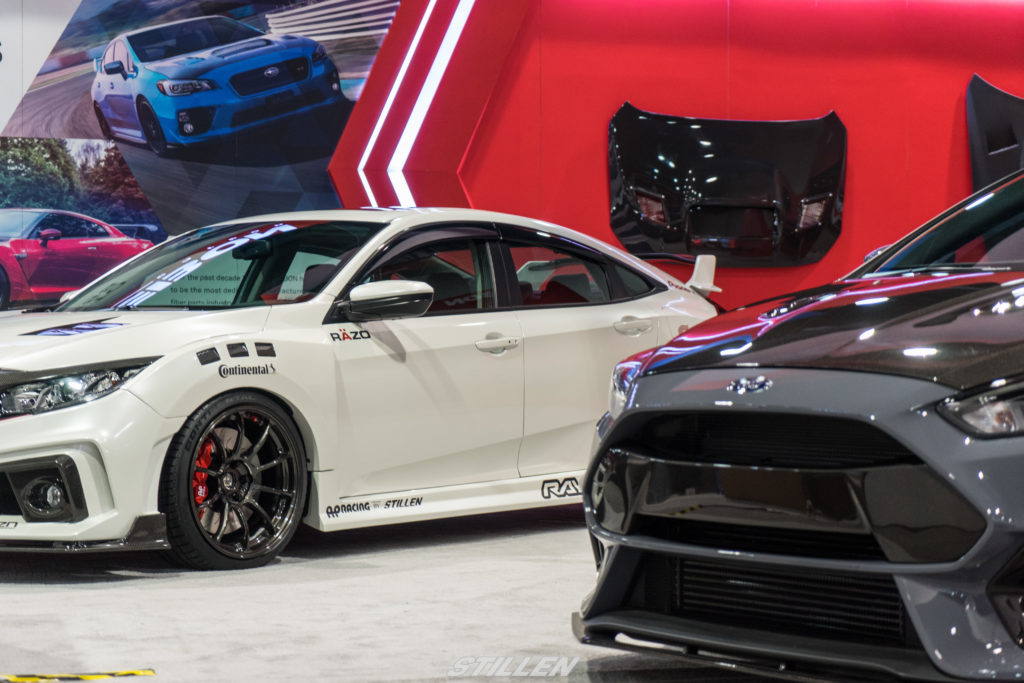 #3 – Honda Civic Type-R Concept & the Honda Civic Variants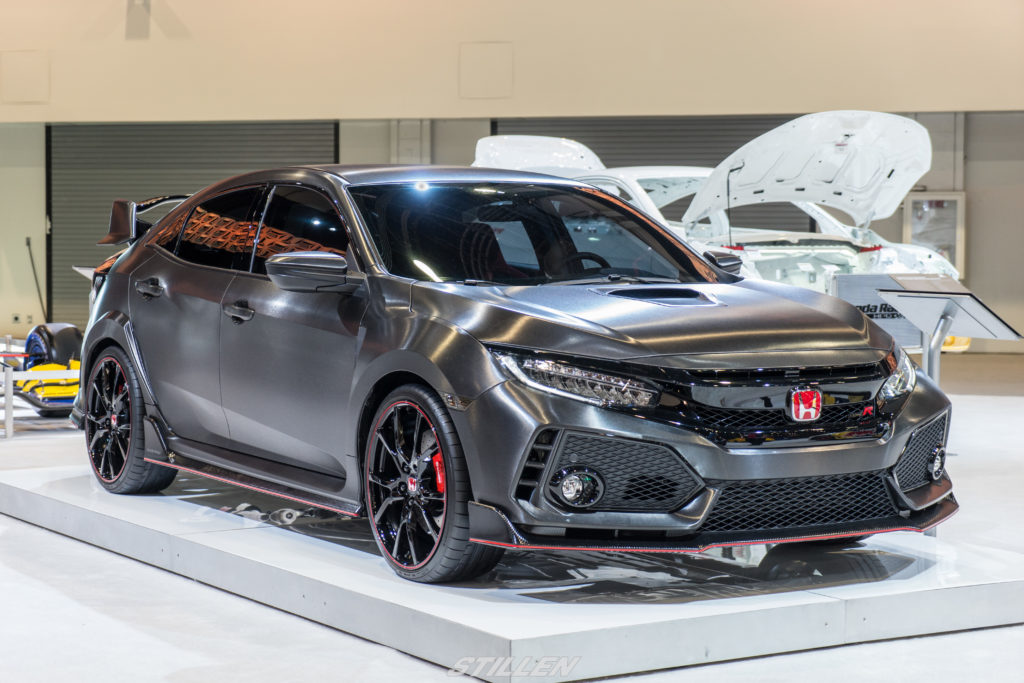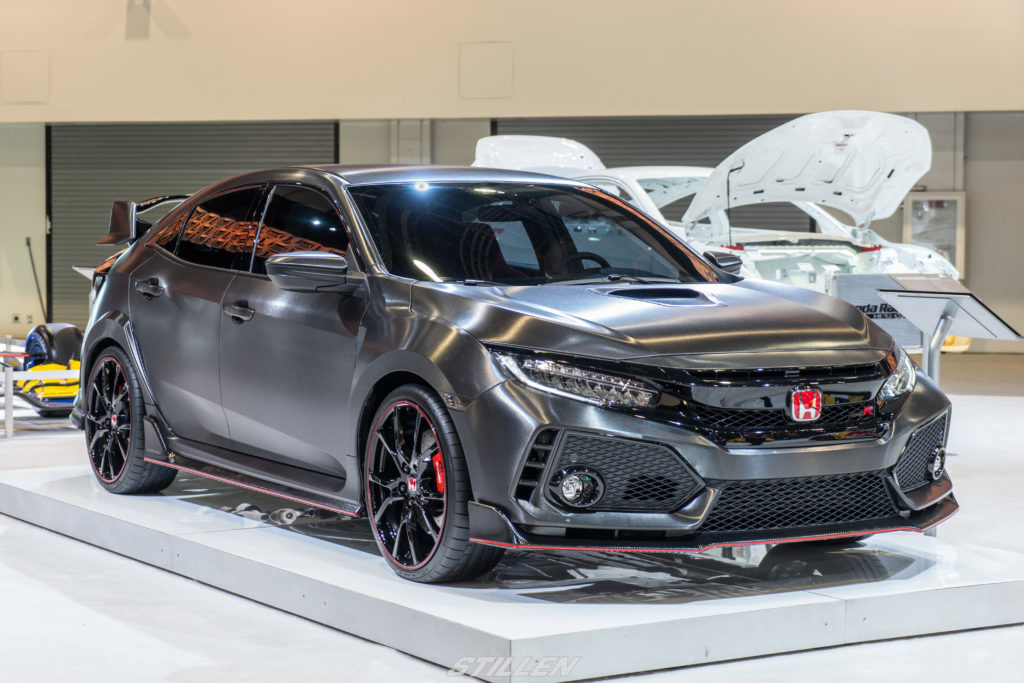 The Civic Type R Prototype is all kinds of crazy and we love it. The visual differences are instantly obvious, but the most impressive part of this car is it is all functional. The wider fenders accommodate a larger tire for additional grip while the splitters and diffuser aid in down force and overall aerodynamic efficiency. The 3 tail pipes are all completely functional as is the hood scoop to feed the 2.0L Turbo motor. Numbers haven't been officially released but the European Type-R makes 306 horsepower and there are rumors that there may be a 340 horsepower version.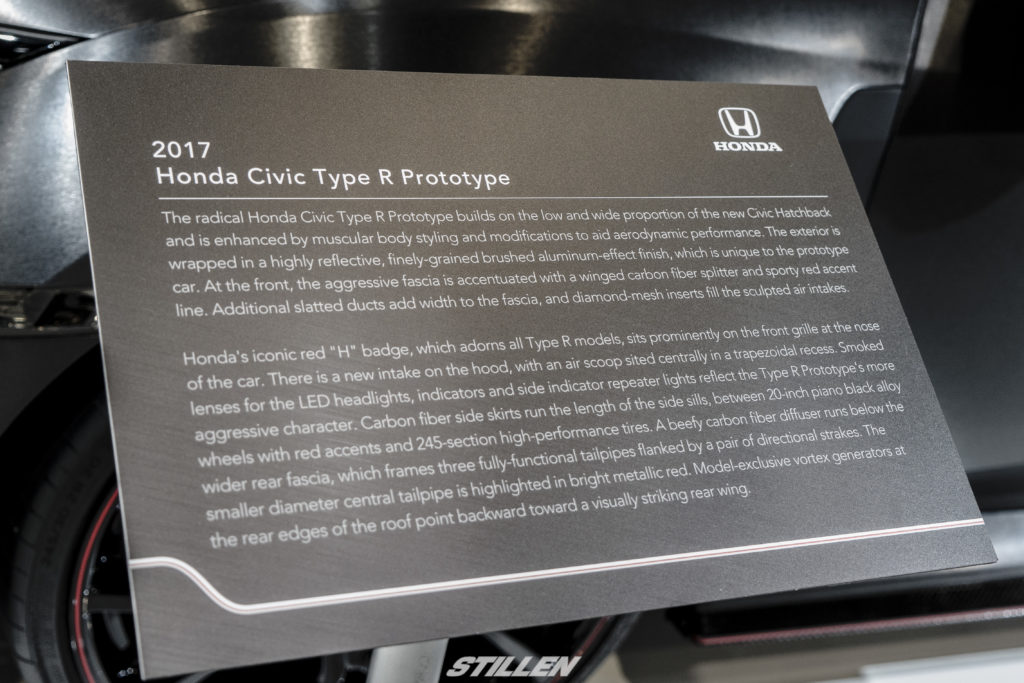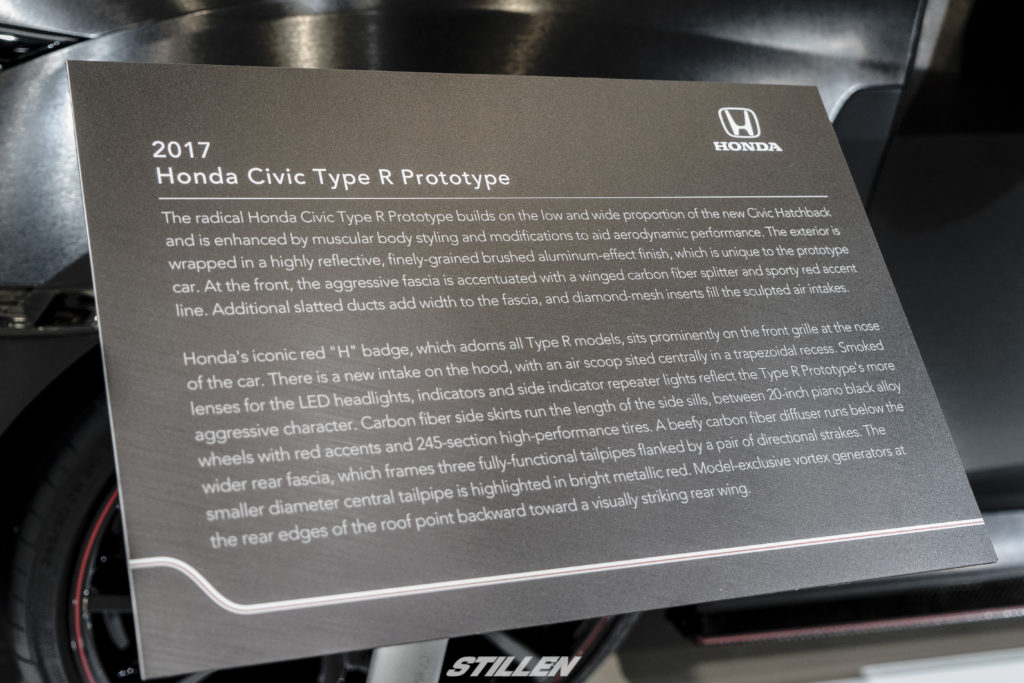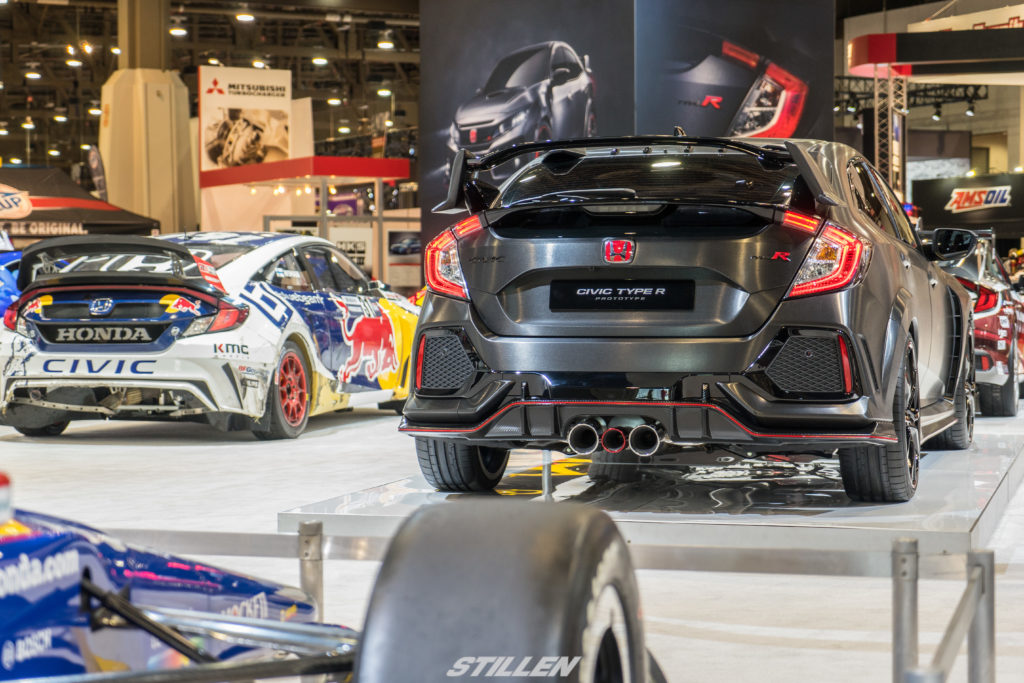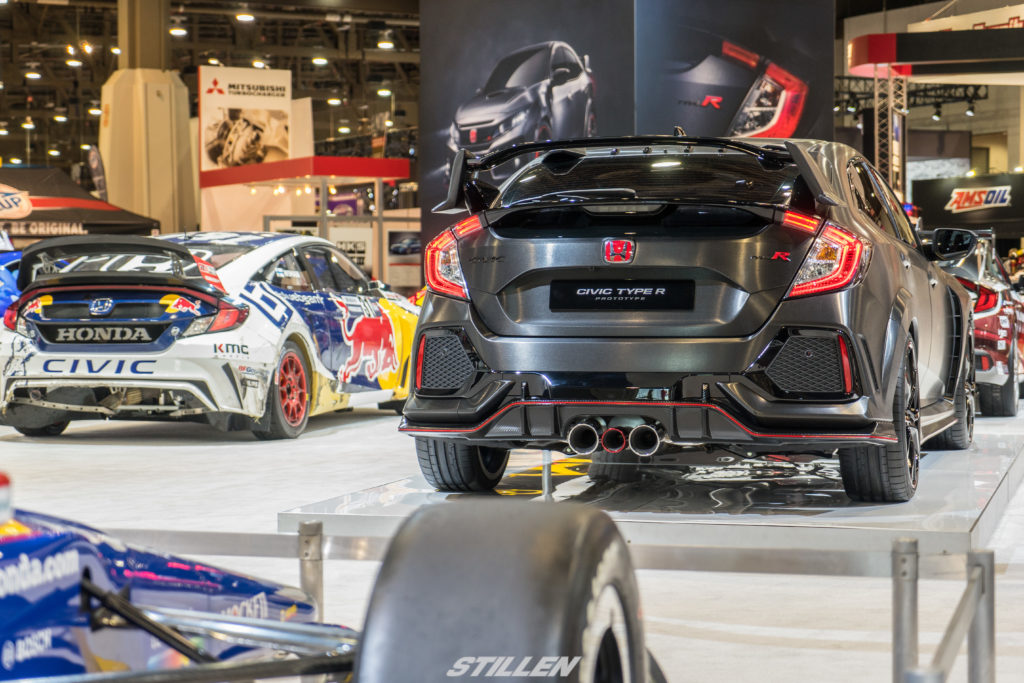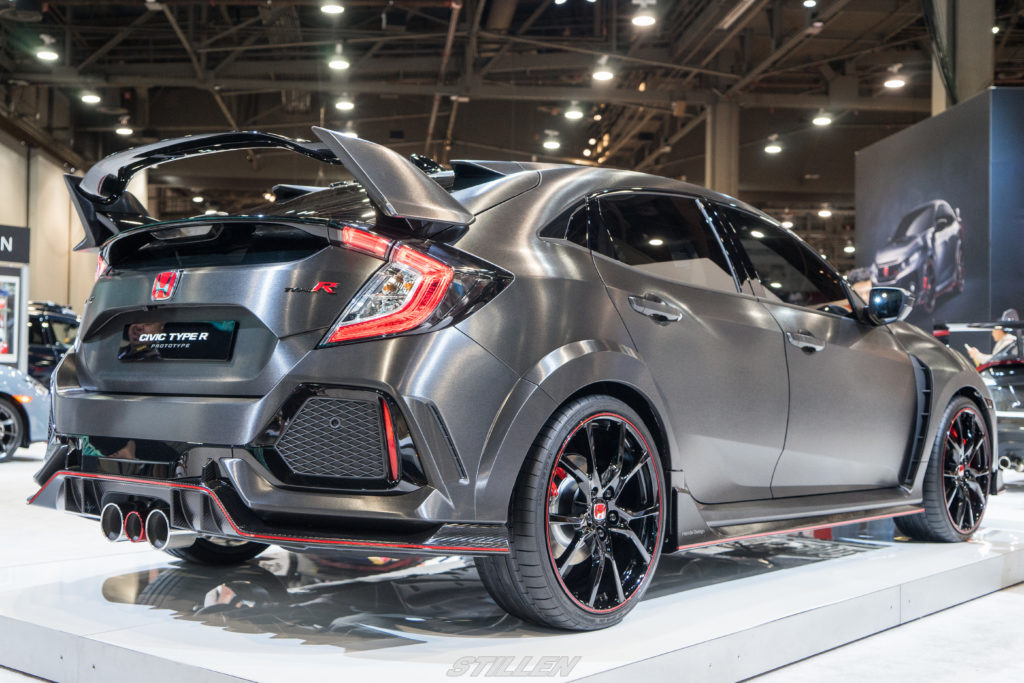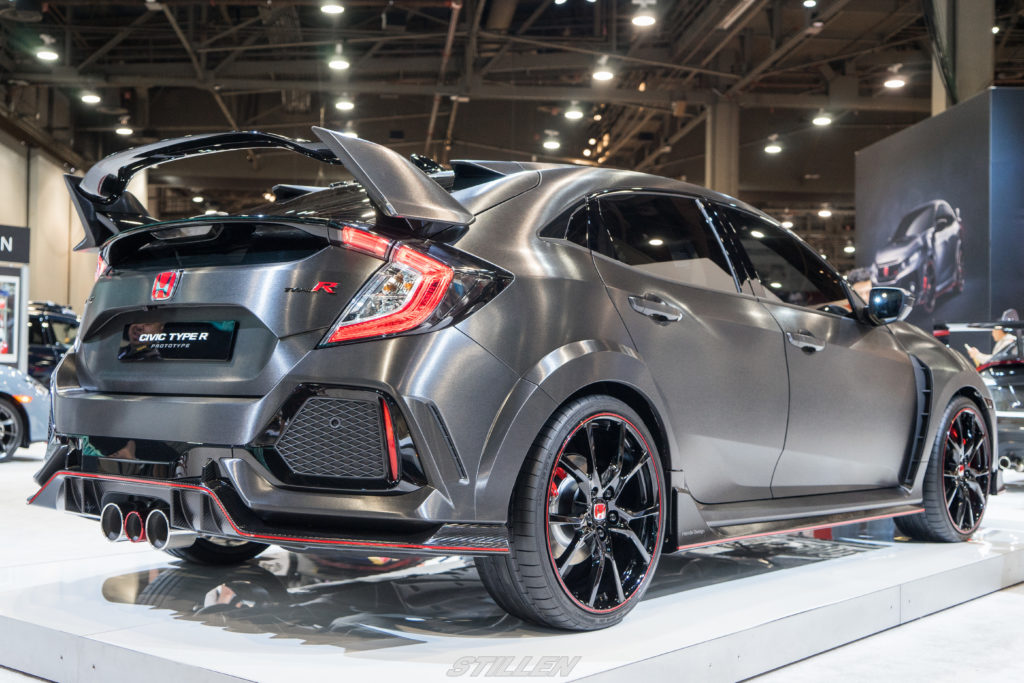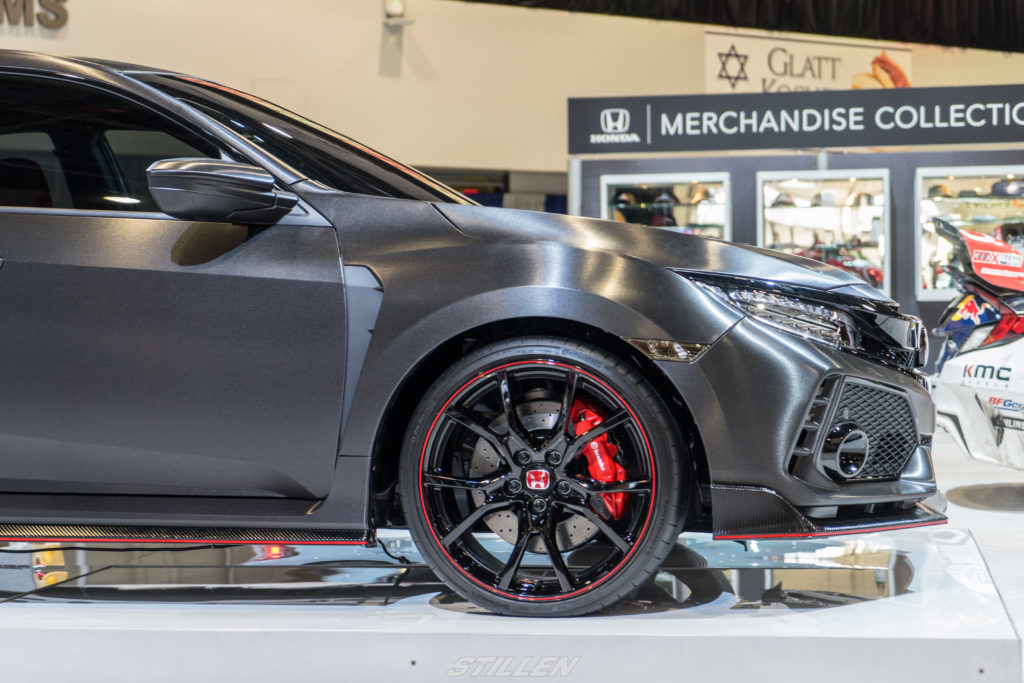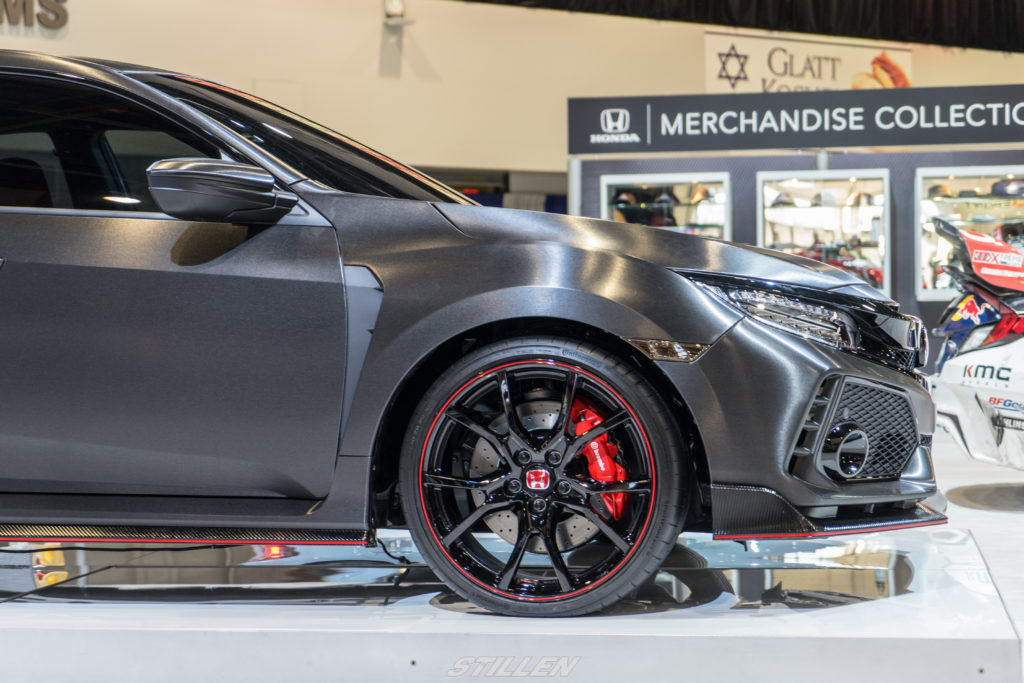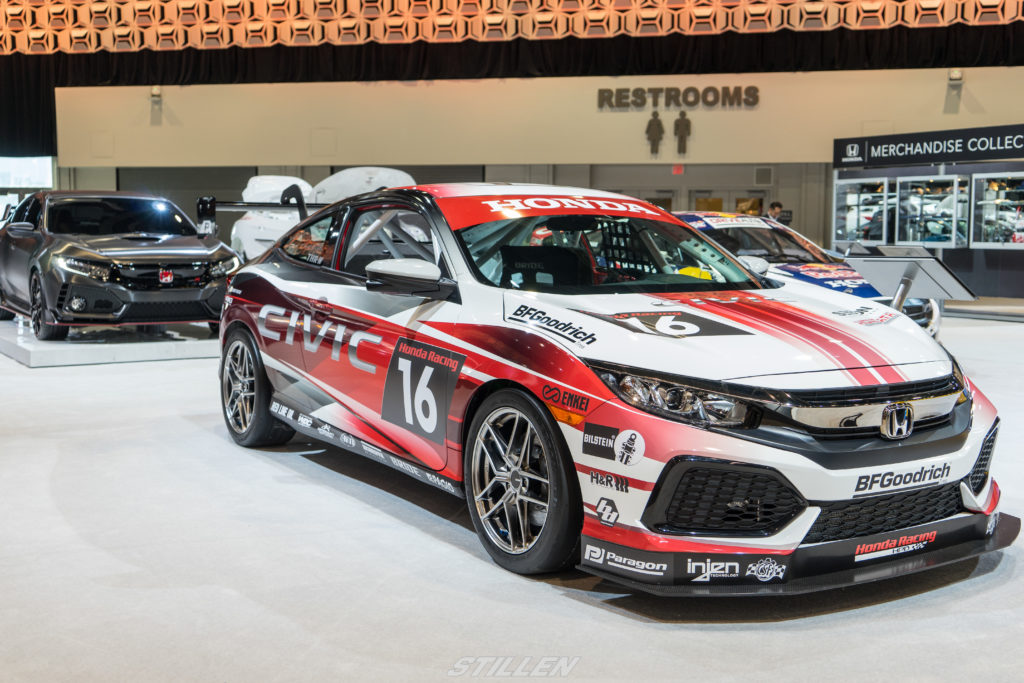 #4 – Vossen Wheels


Vossen Wheels has been an industry leader for years in the aftermarket wheel industry. STILLEN has been privileged enough to work with them on several projects and are always blown away with how they are always innovating. This SEMA Show they debuted their new 3-piece forged series which blew us away. The detail and options available are amazing!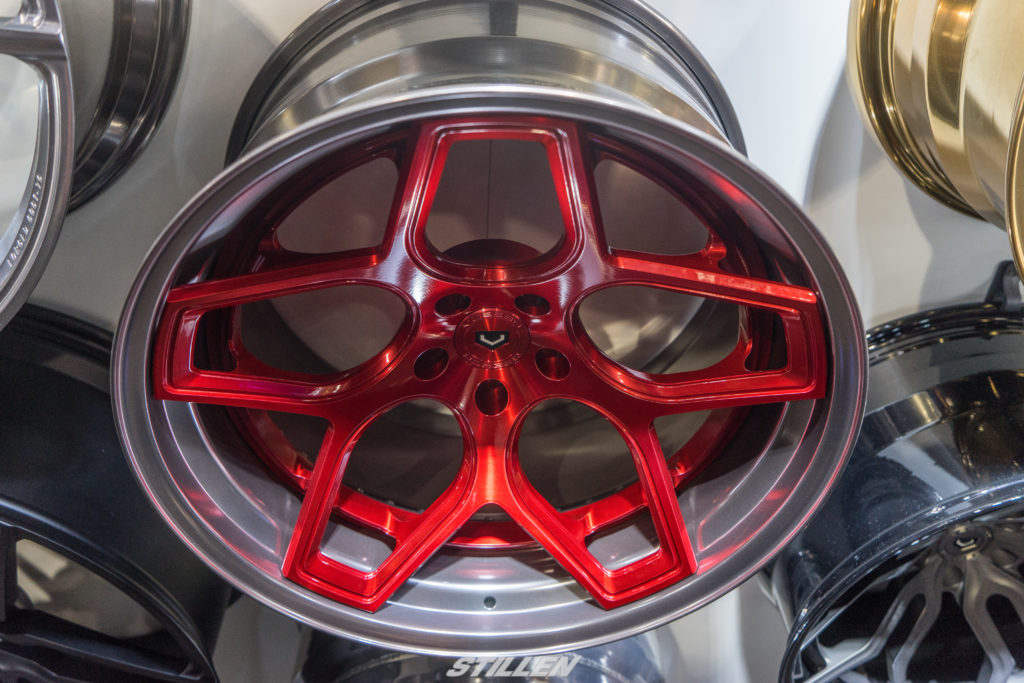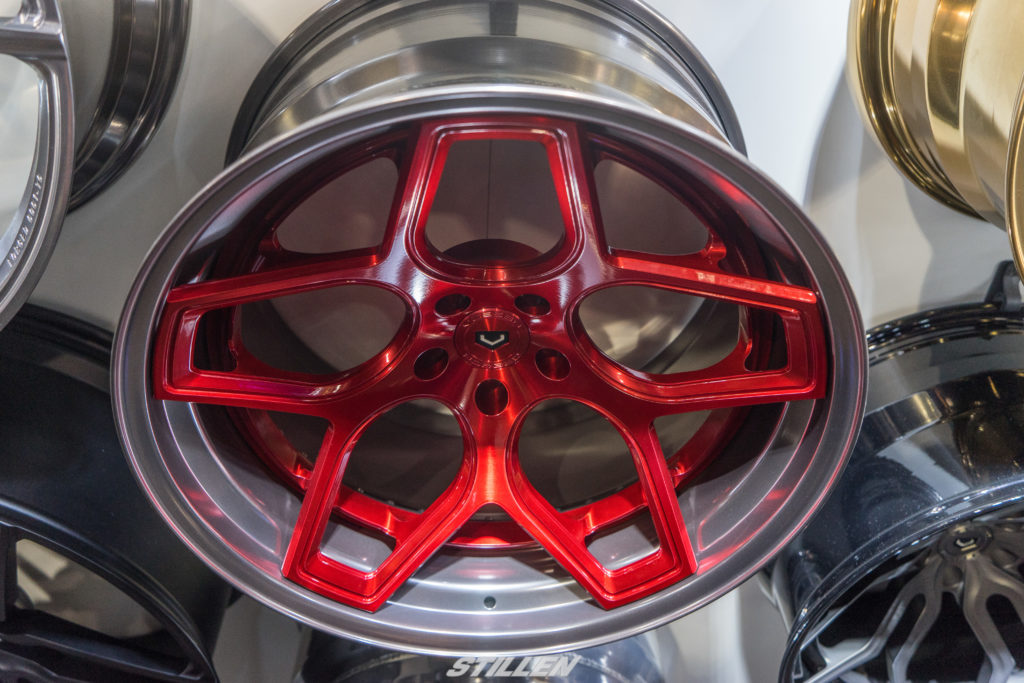 We also love the Vossen X Work wheels. The collaboration of the two companies produced some beautiful 2-piece wheels that appeal to a wide variety of owners. We have seen them on a lot of Nissan & Infiniti builds that we have greatly admired.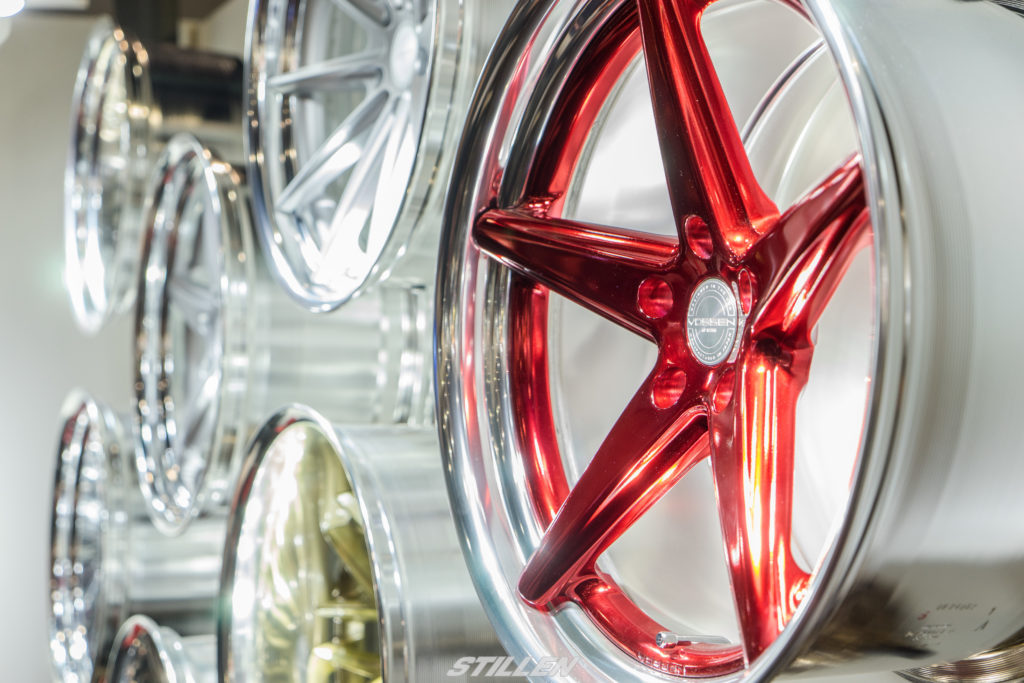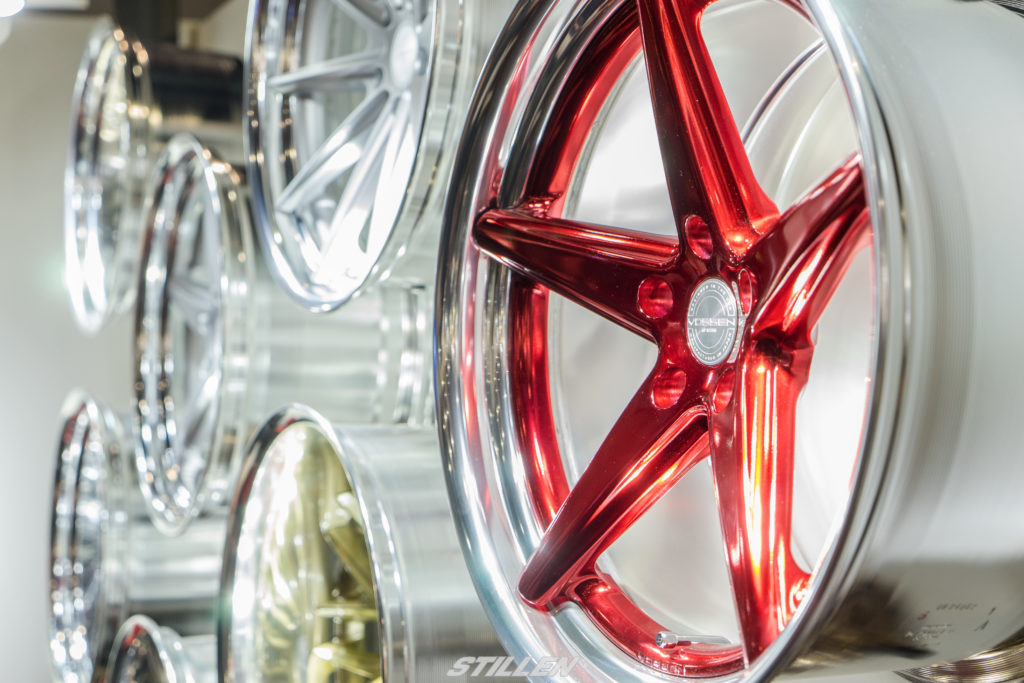 Vossen also debuted their "Wheel Configurator" which allows users to preview every Vossen wheel available on their car. It includes options such as Lowering, Camber, Vehicle Color, Wheel Color, Tire Size, etc. You can try it out from yourself – http://www.vossen3d.com/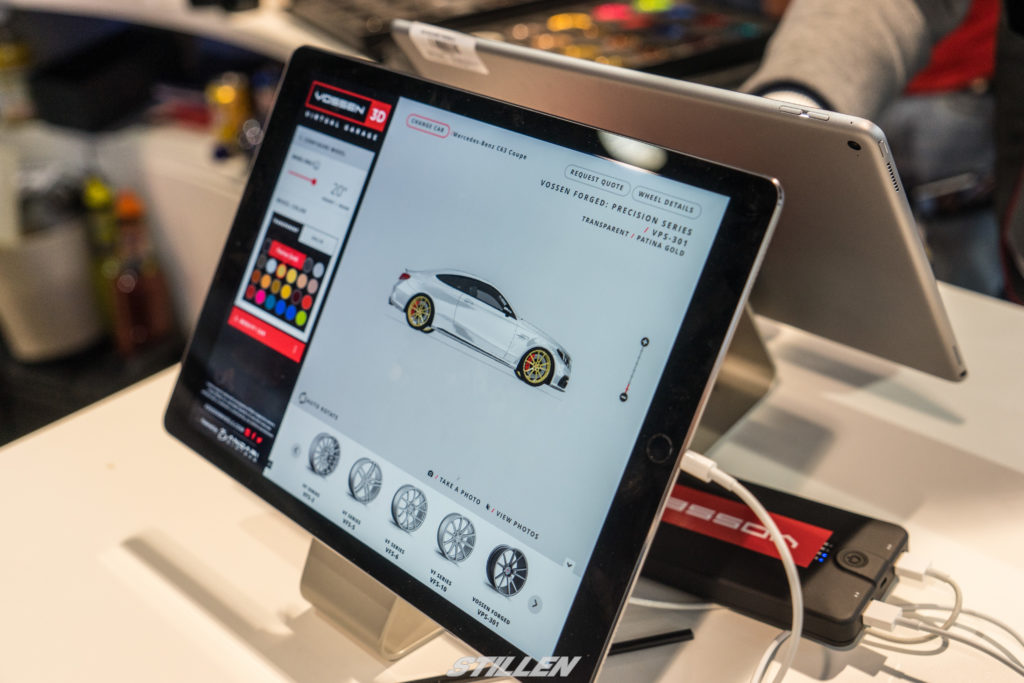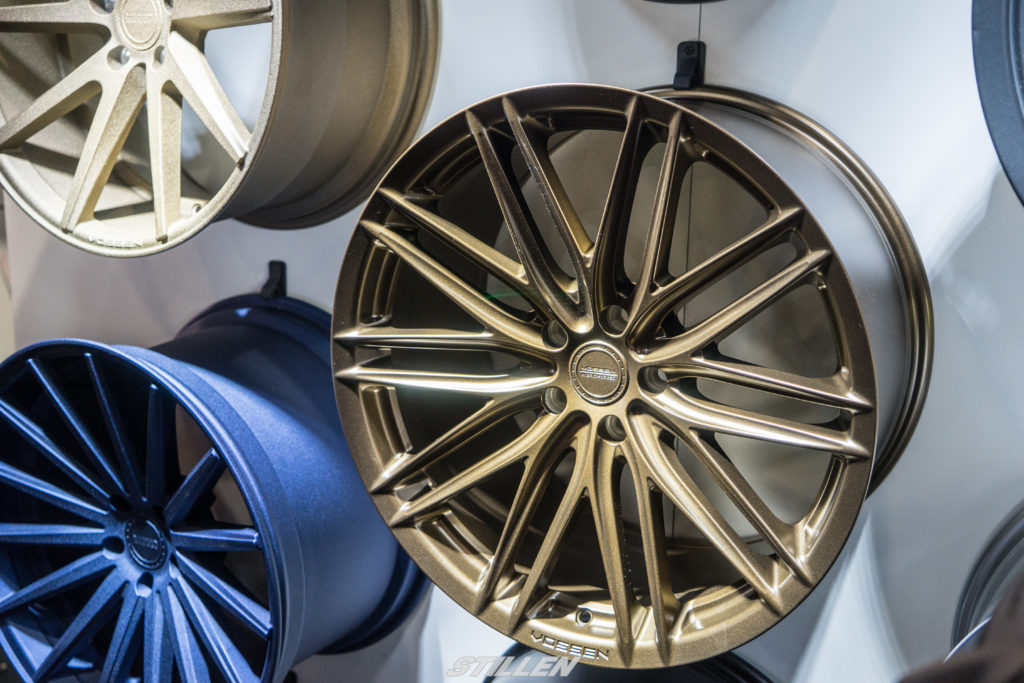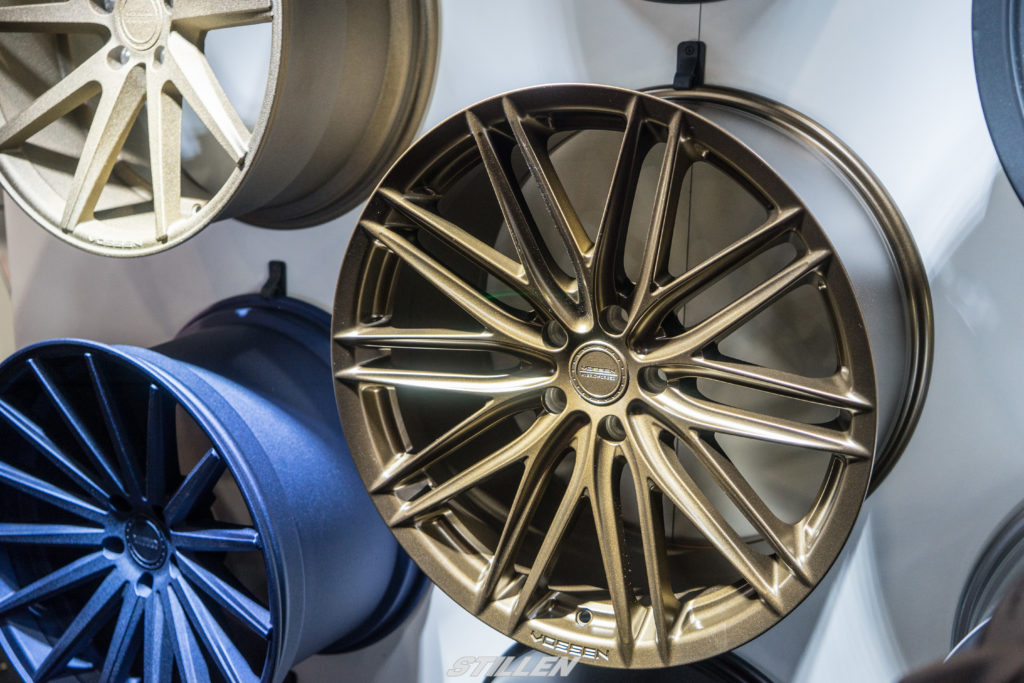 #5 – Garrett Turbo Systems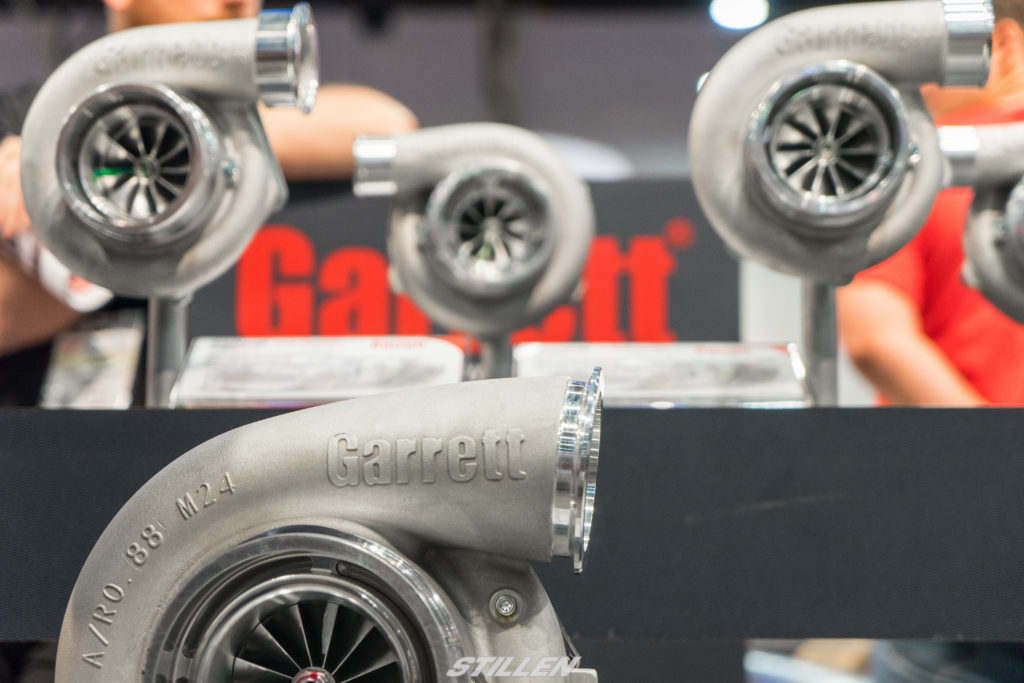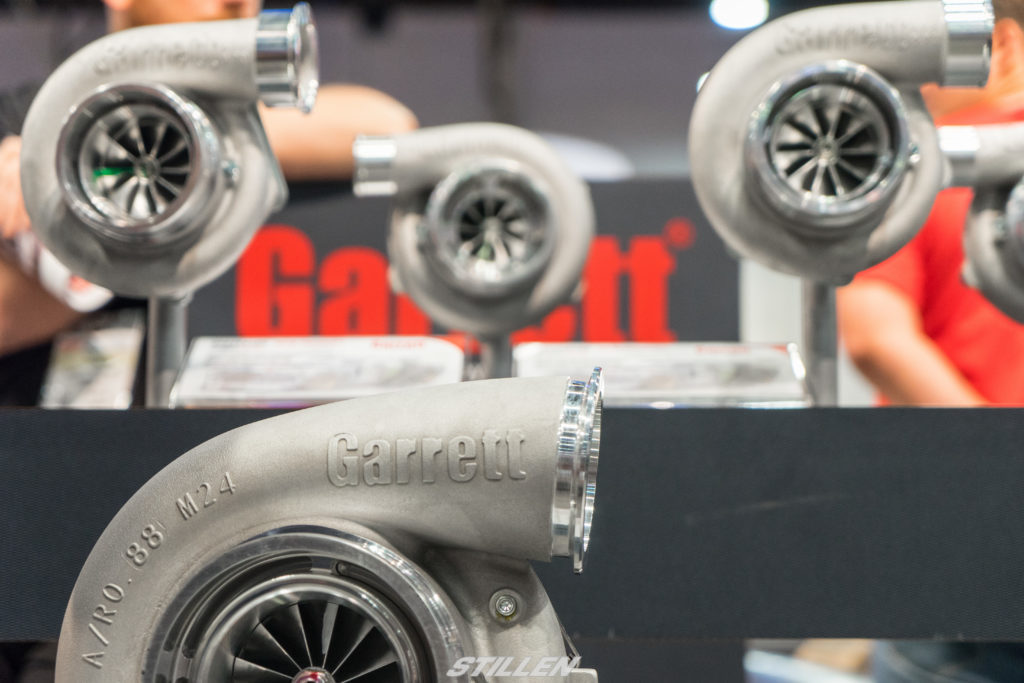 Honeywell Garrett has been a leader in the Turbo industry for decades. While STILLEN has shied away from Turbos in recent history, the introduction of factory turbo cars from so many manufactures has allowed us to get back in the turbo game without violating EPA or CARB policies. Now Garrett is the manufacturer of the turbos in the new VR30 DDTT motor found in the Infiniti Q50 and Q60.
Knowing what some of their systems are capable of, maybe we will get the opportunity to work on some CARB EXEMPT Turbo Upgrades in the future.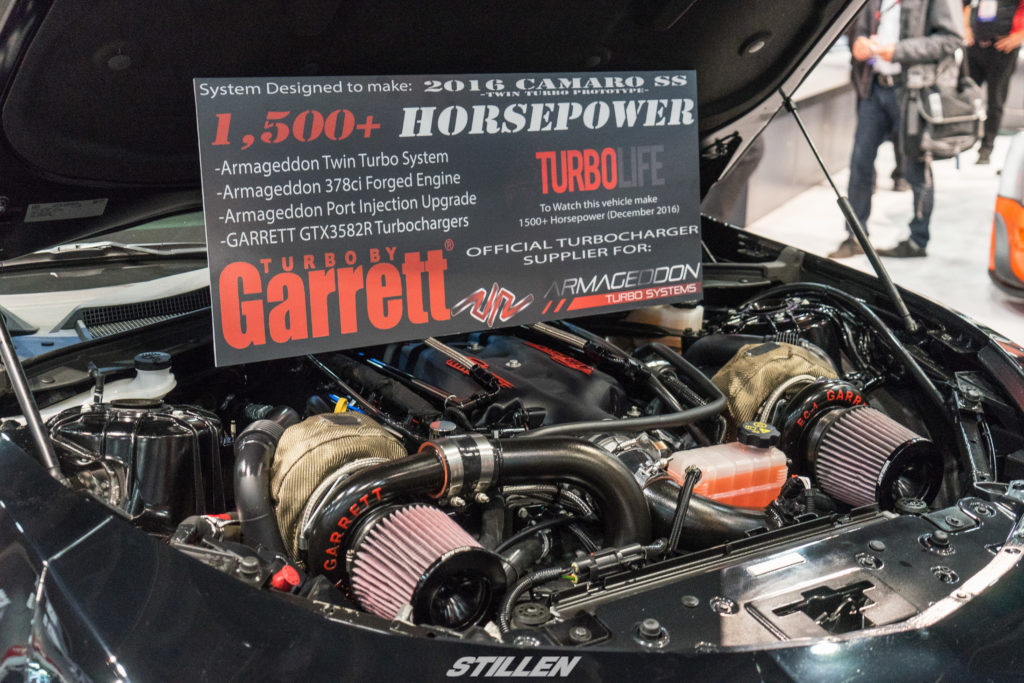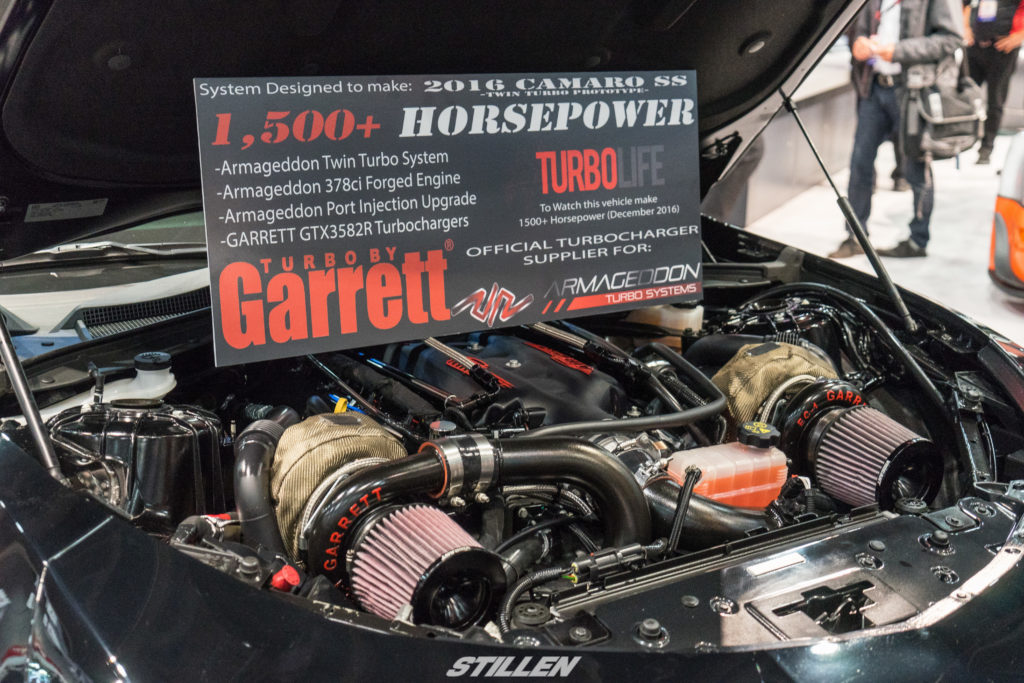 #6 – NITTO Tire's Drifting Huracan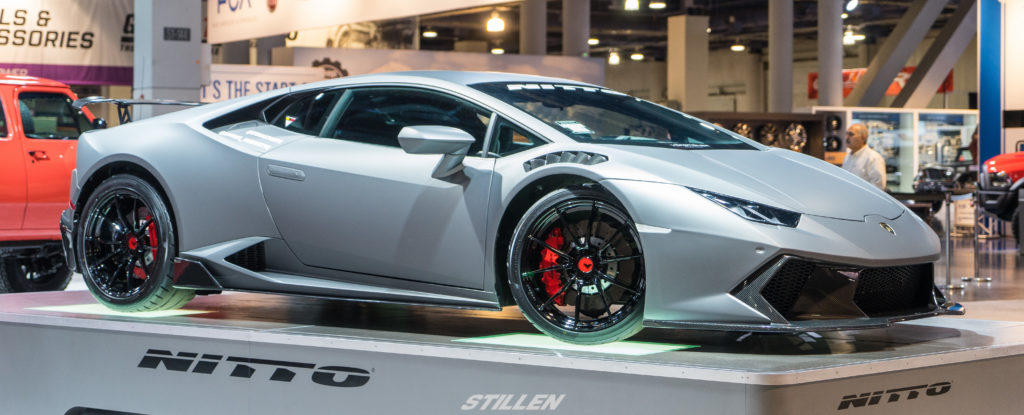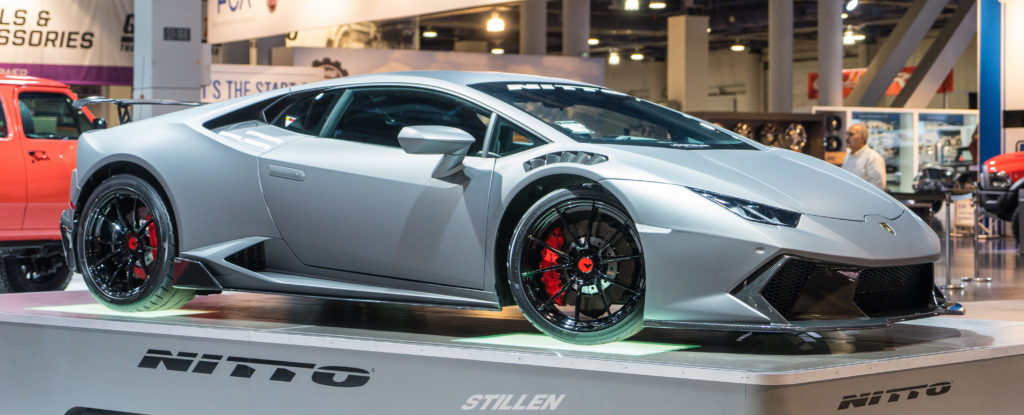 Nitto recently worked with stunt driver Stina Hübinette to bring us the drifting Huracan. It's not everyday you get to see an exotic driven like this. Check out the video on youtube: The Hübinettes Star in #HuracánDrift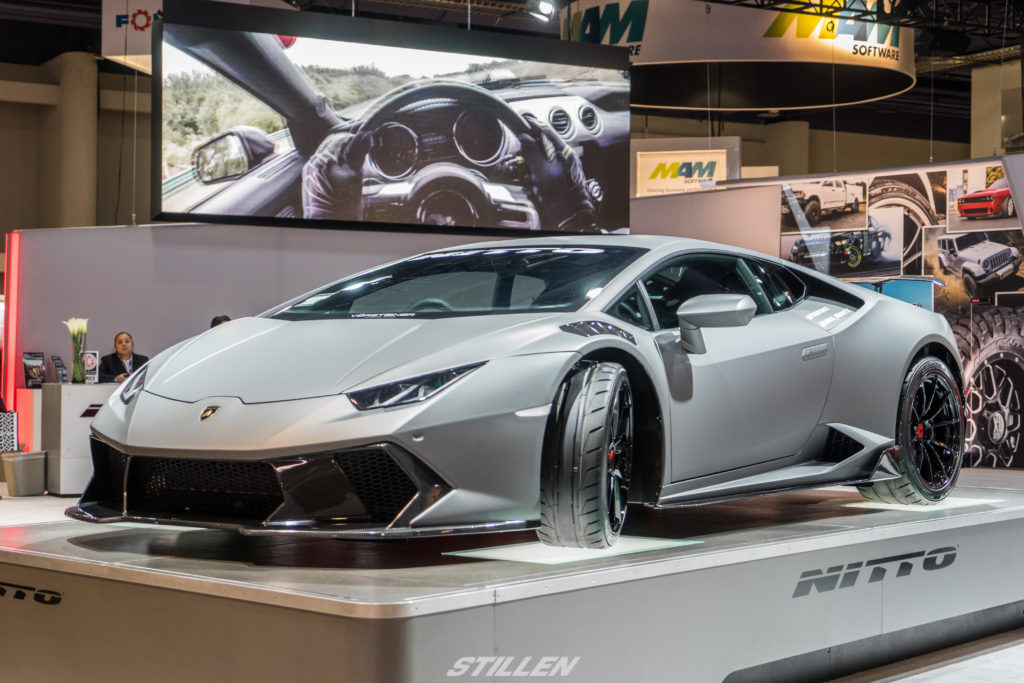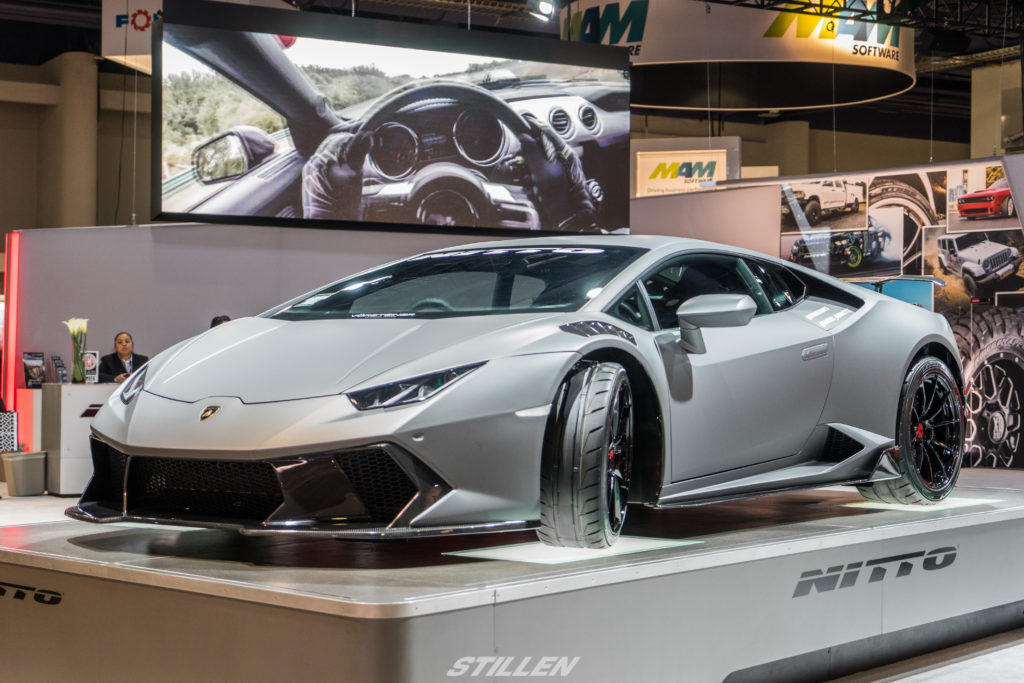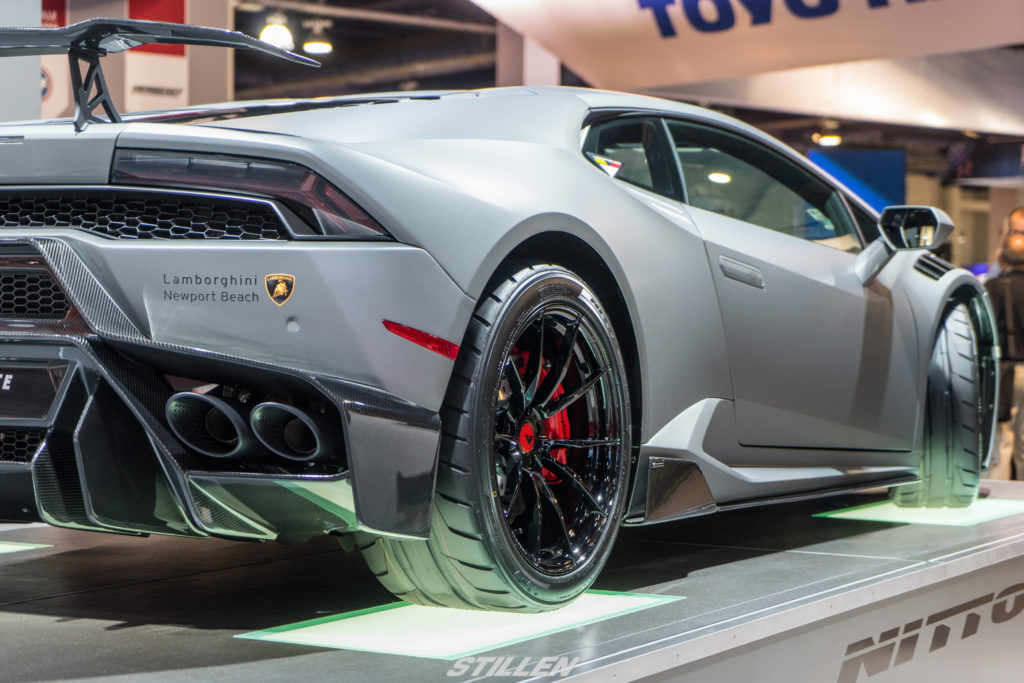 #7 – Mazda Miata RF Kuro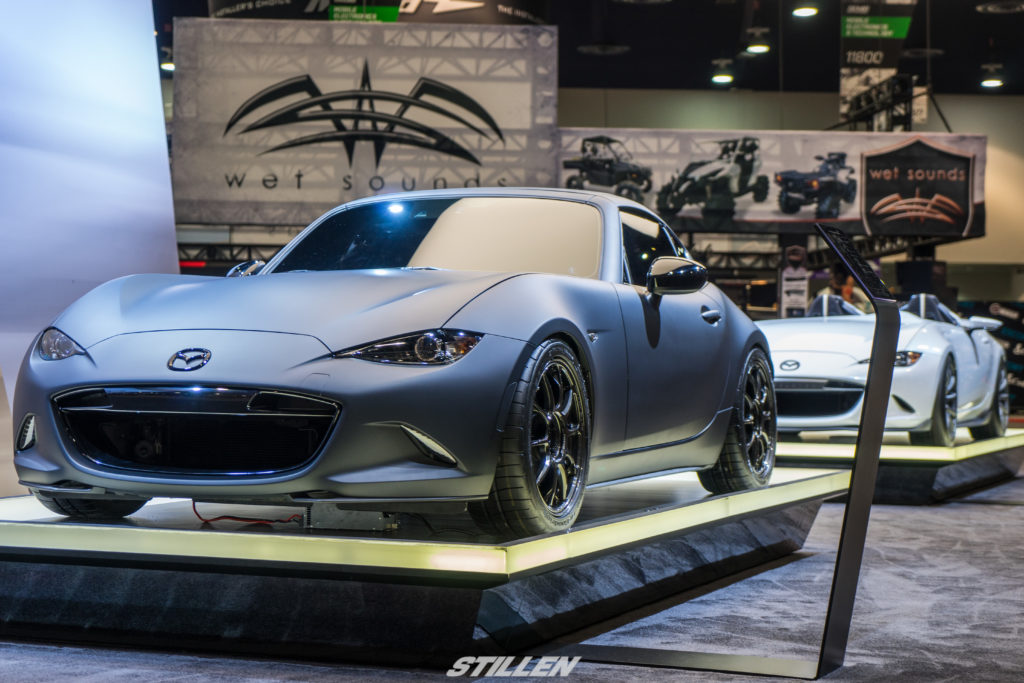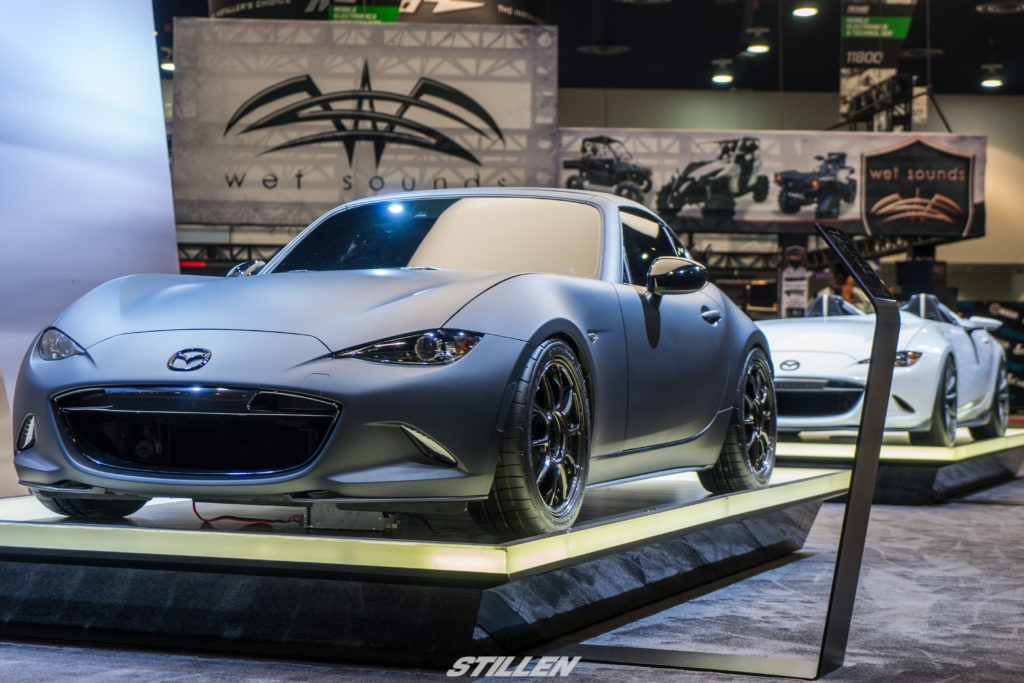 The Mazda Miata has been the best selling two-seater convertible in the world since it's release in 1989. Mazda debuted their Miata RF Kuro concept as their foray into the sport compact coupe segment. While nothing is certain about production plans, the RF Kuro gives drivers a glimpse of what a coupe could be like and gives the Miata a new look that we are sure everyone is going to love.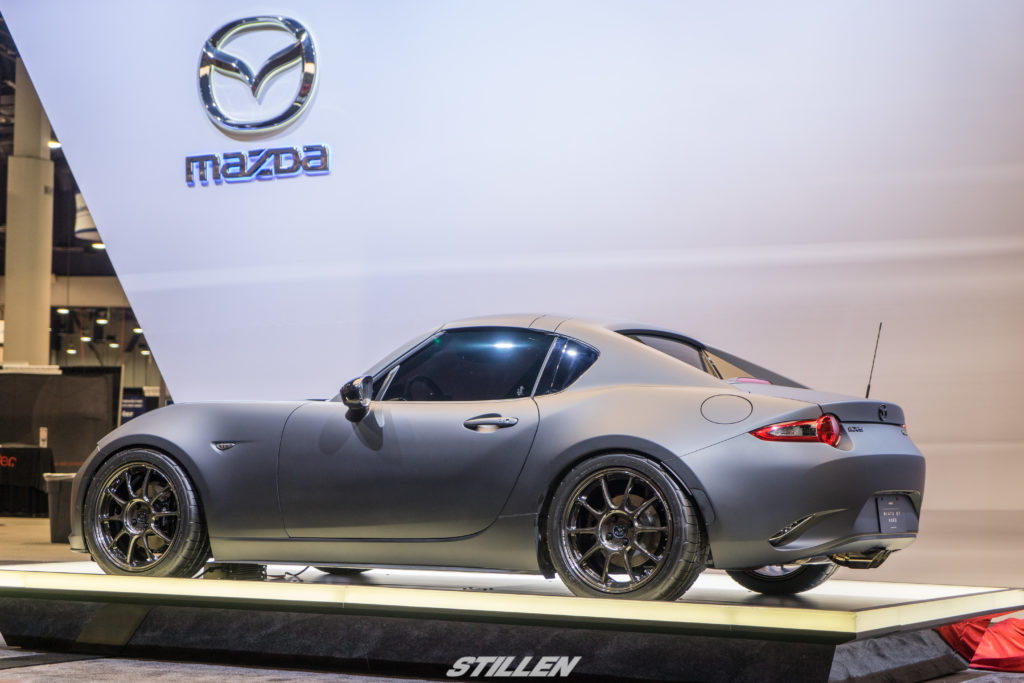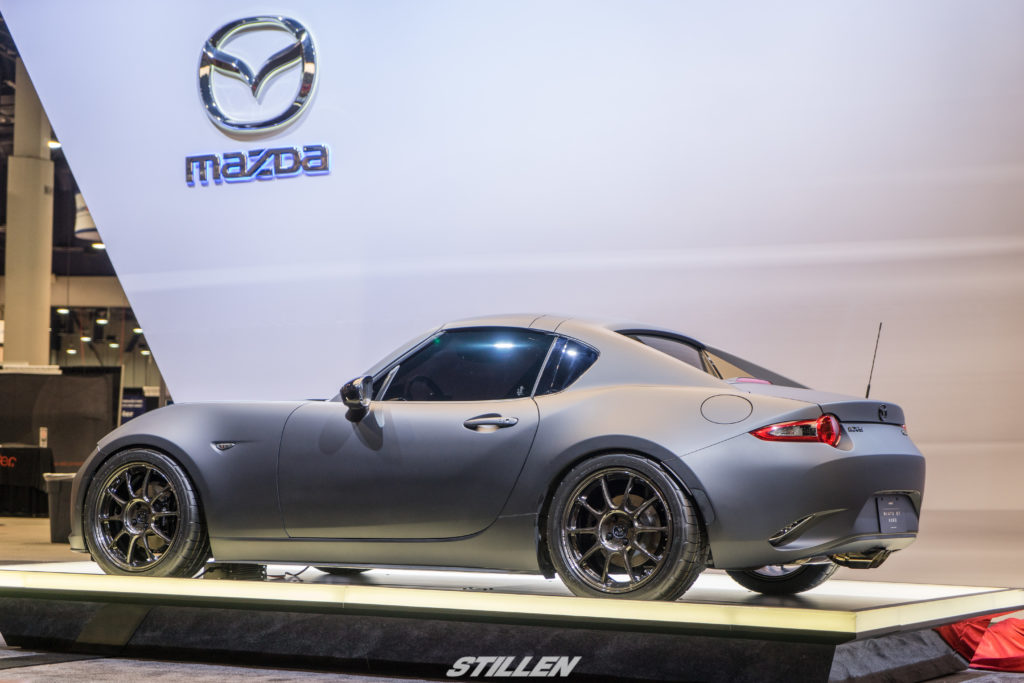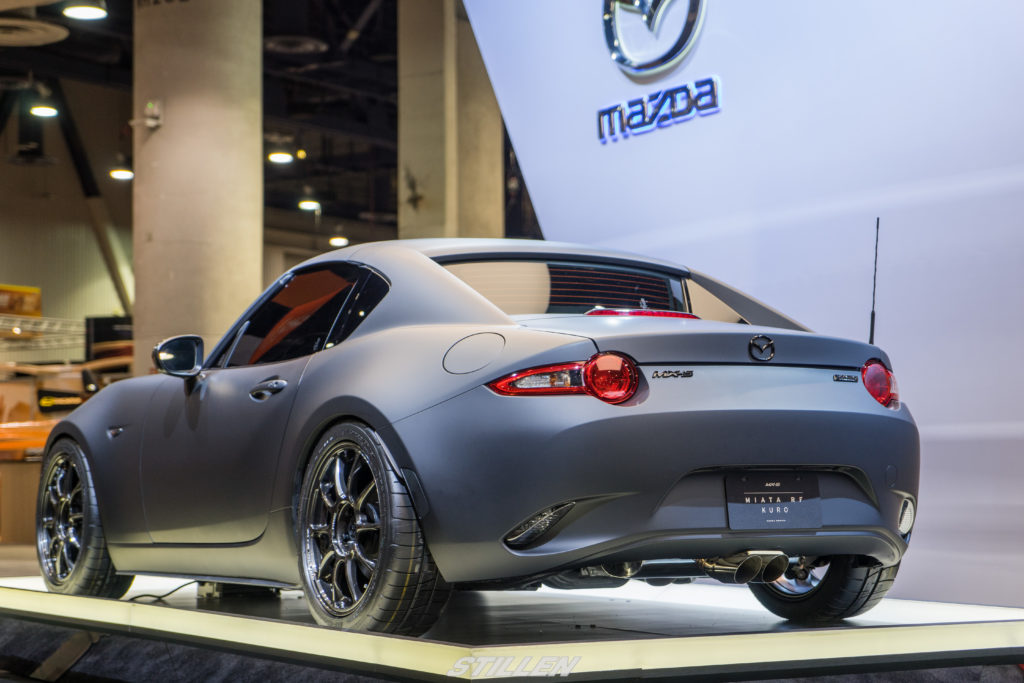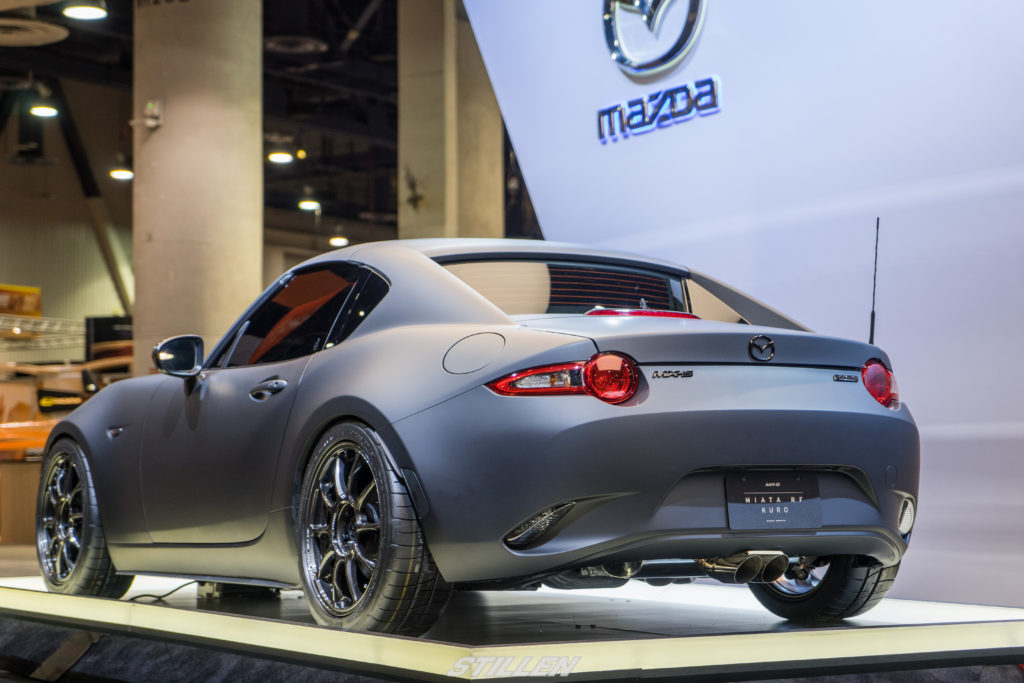 #8 – Ford Booth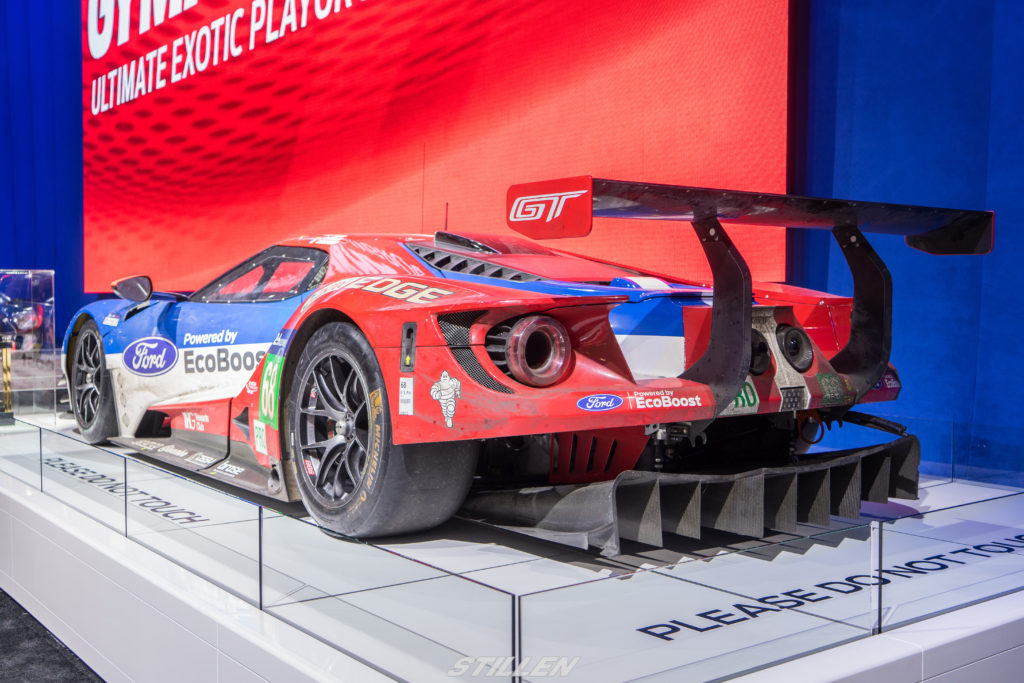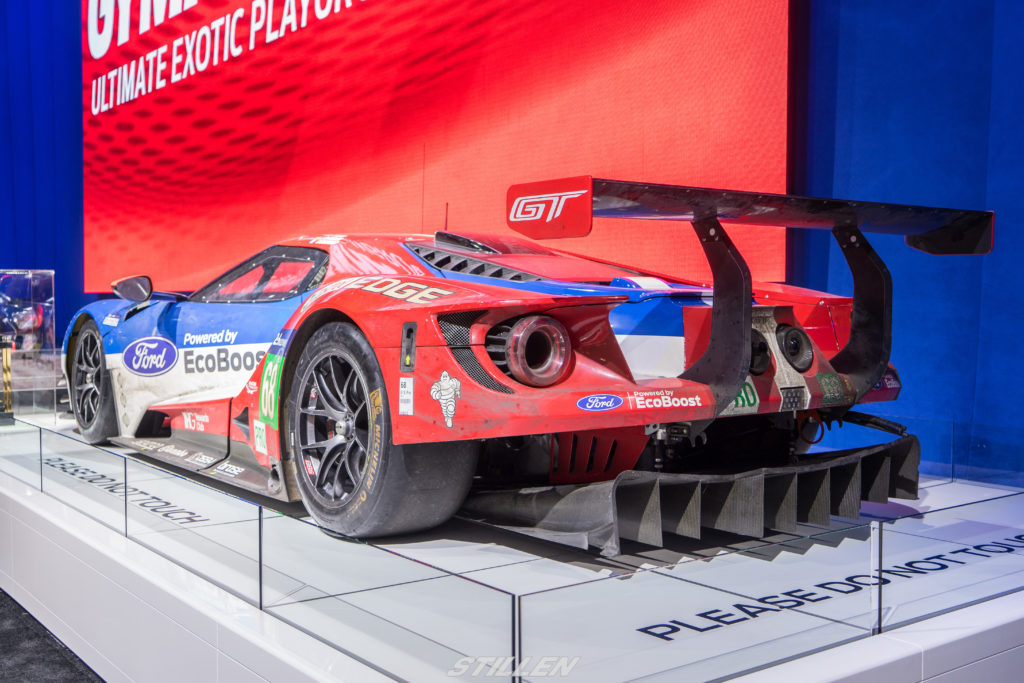 Ford is always known to have quite the display at SEMA. 2016 was an exciting year for them and their booth definitely showed it. Showcasing cars like the new Ford GT Racecar, the Focus RS (which is proving to be quite the little beast), and even a wide body Fiesta ST. Ford is definitely making their presence felt in the performance world and we look forward to seeing more amazing cars from them.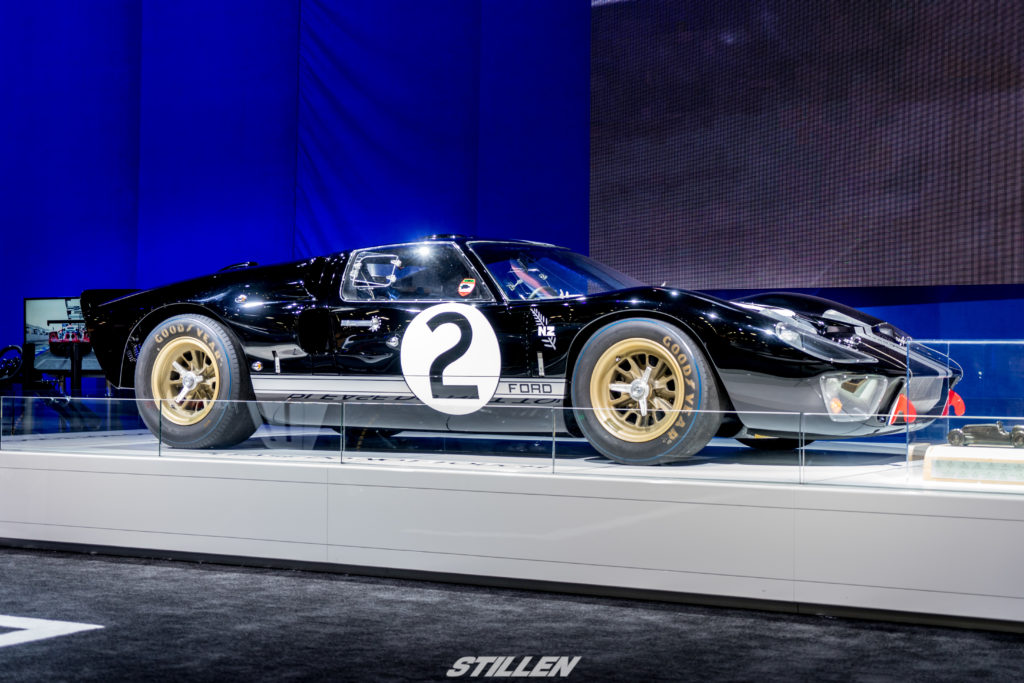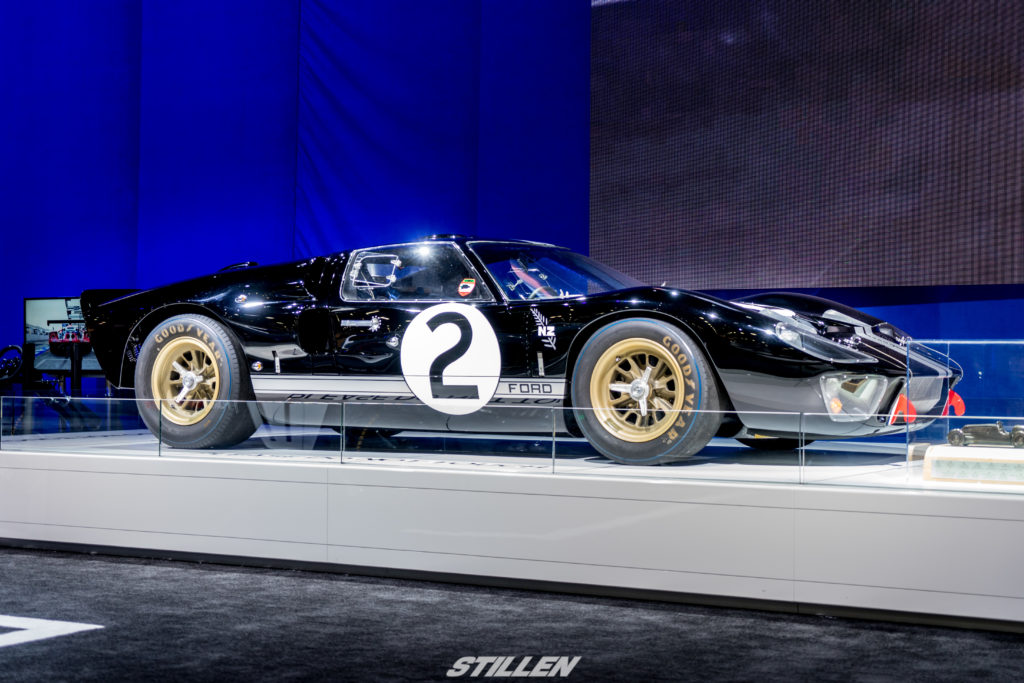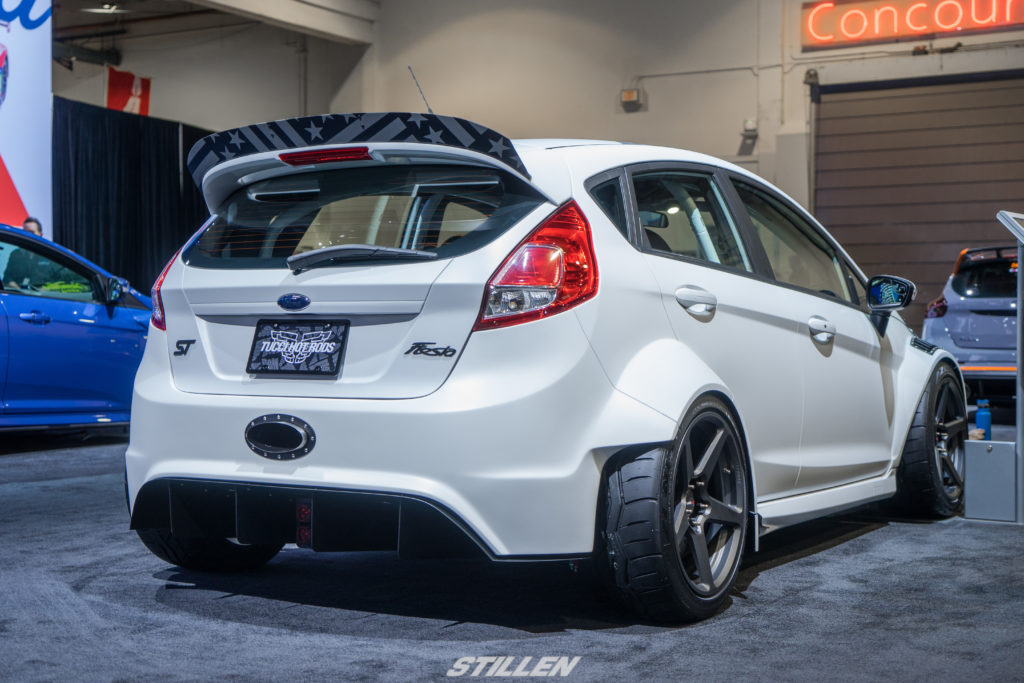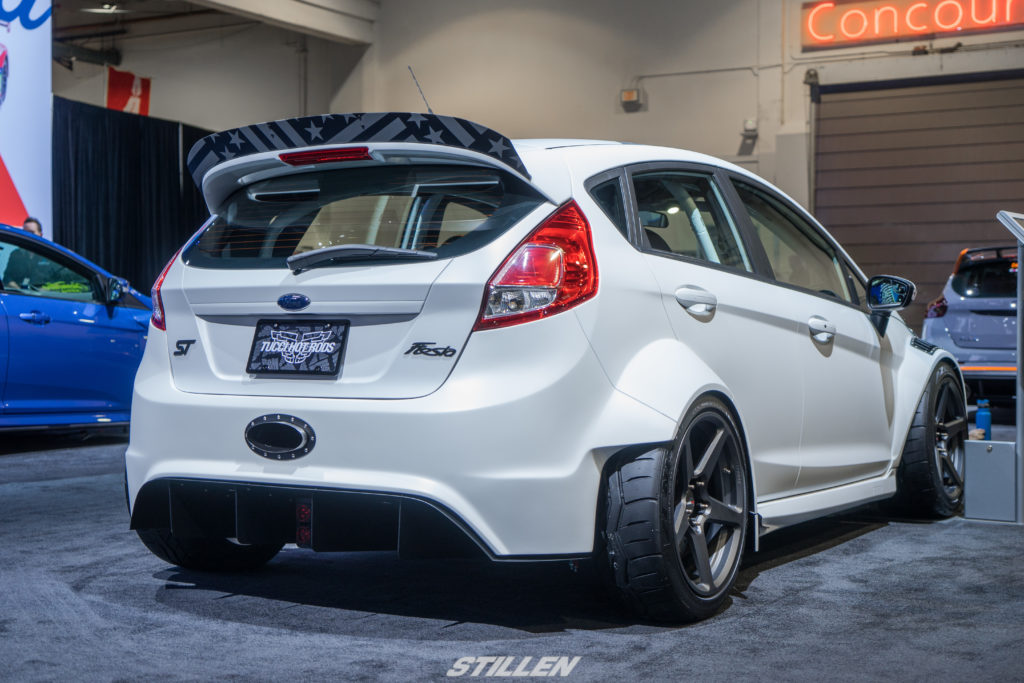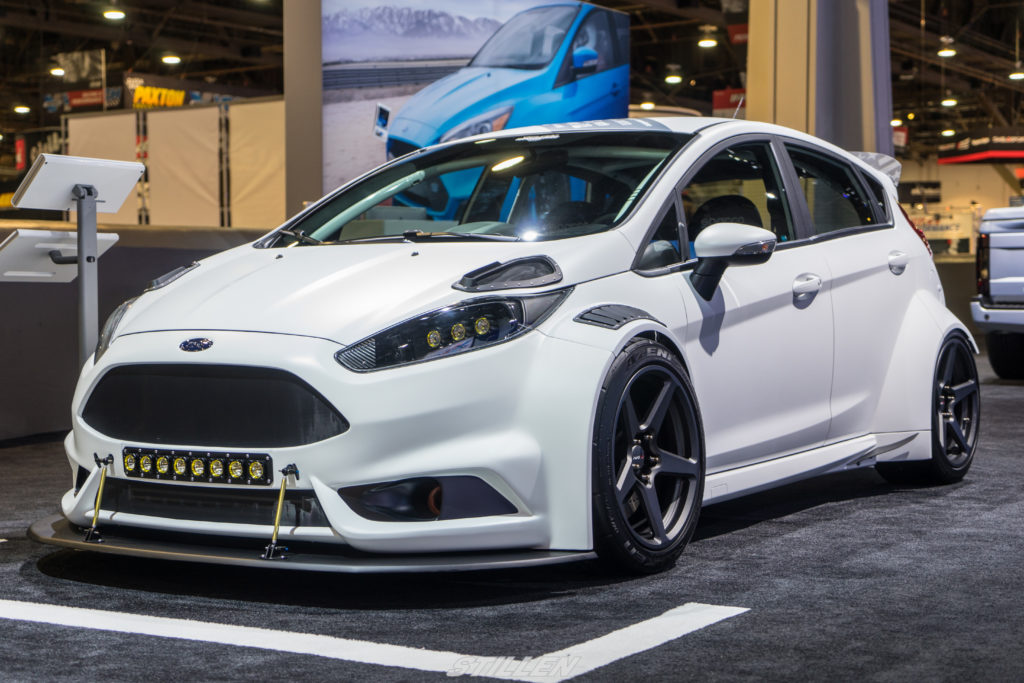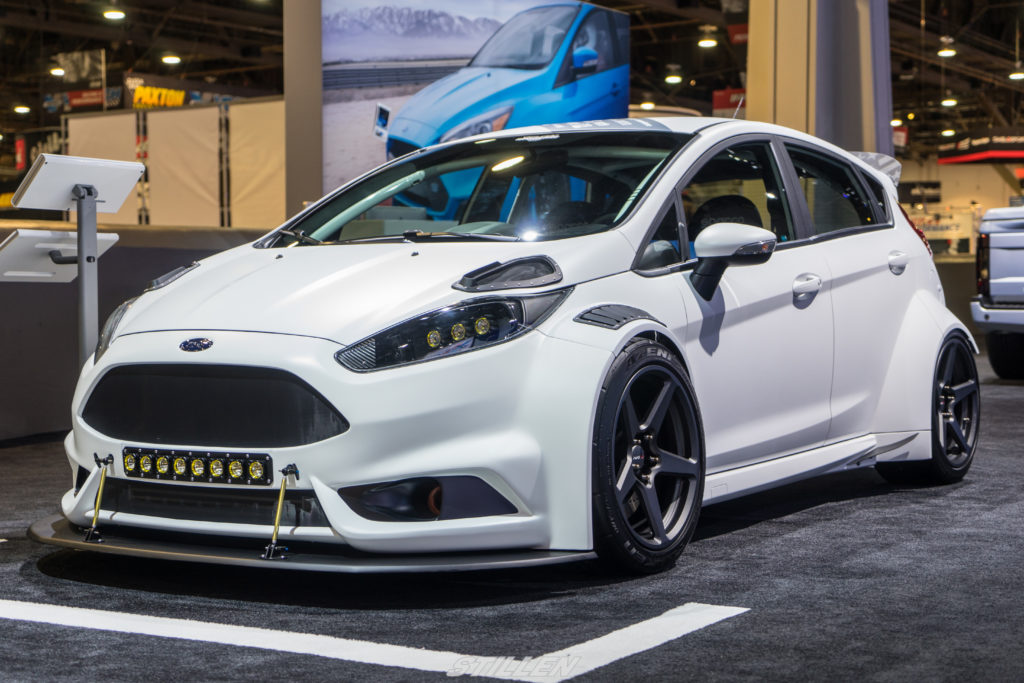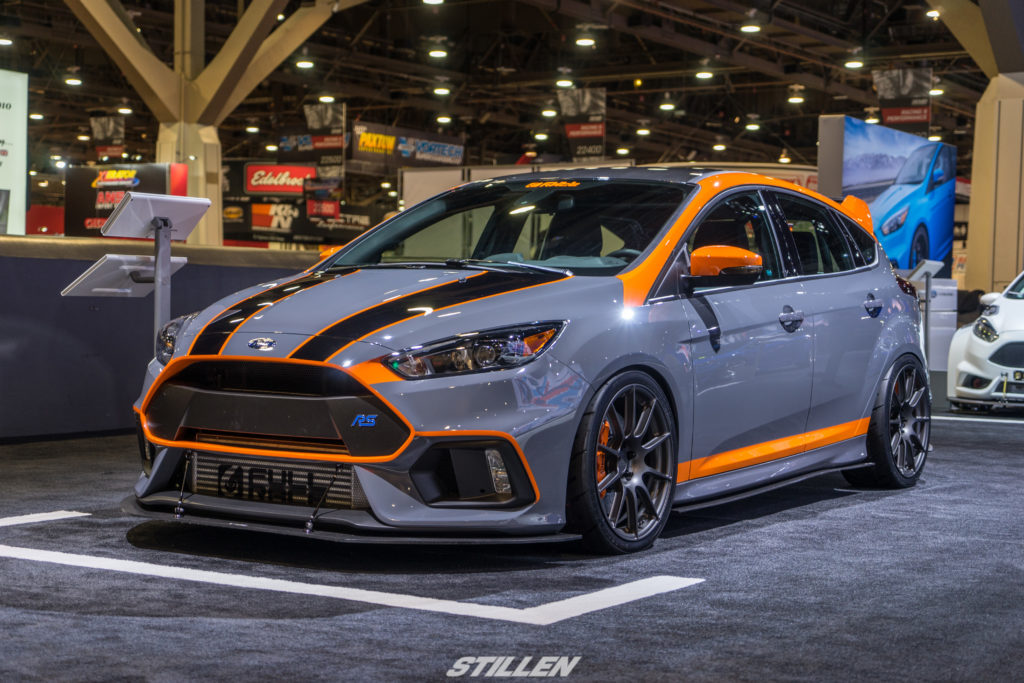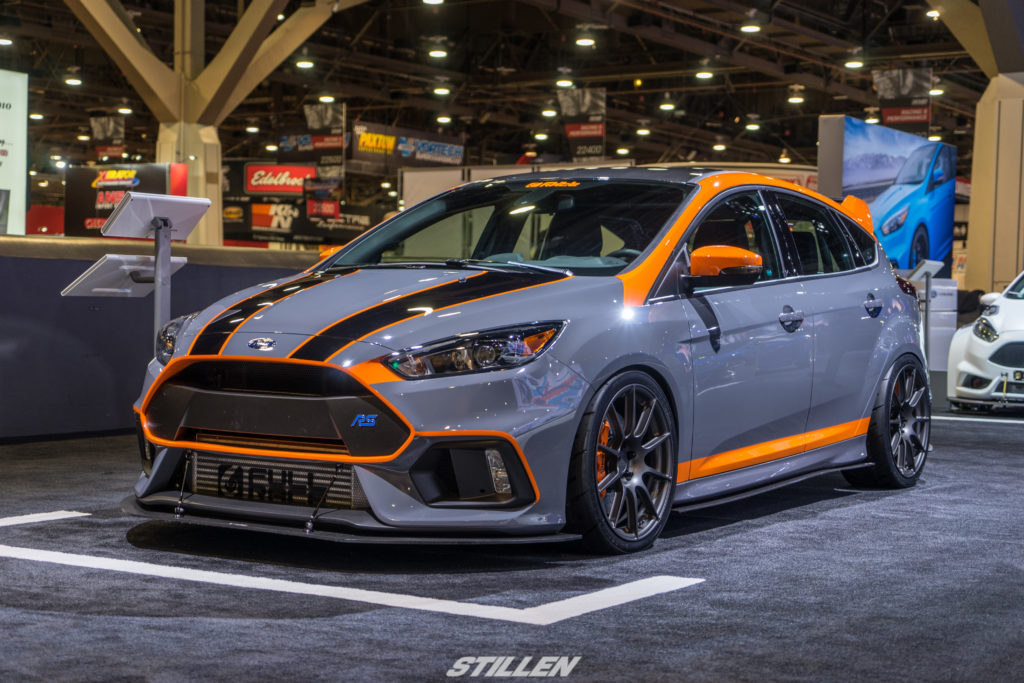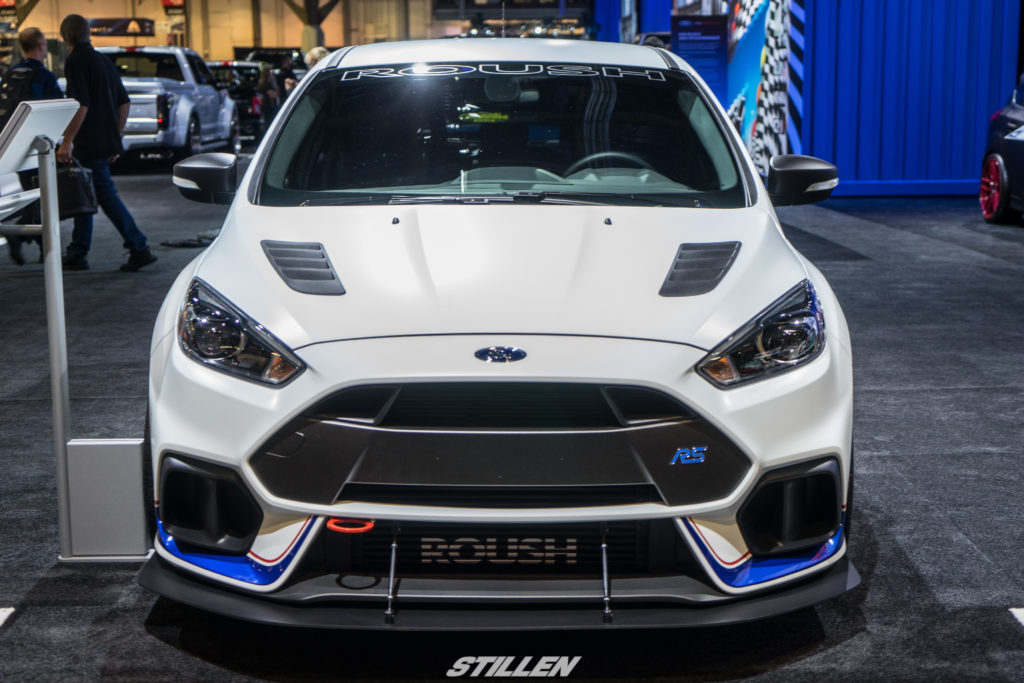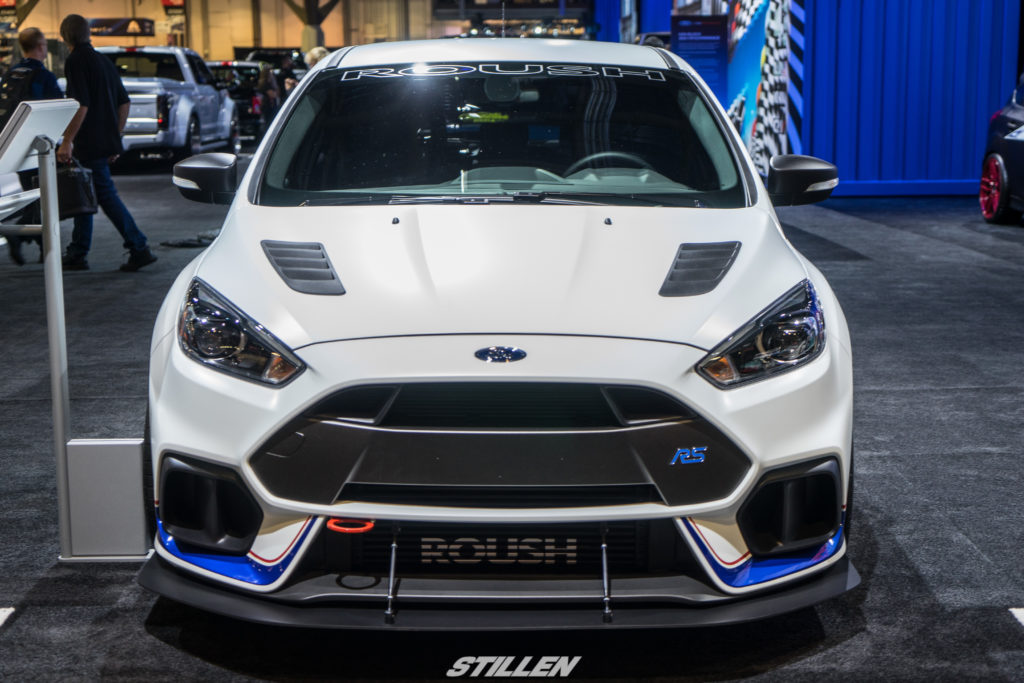 #9 – Lexus LC500 F-Sport Concept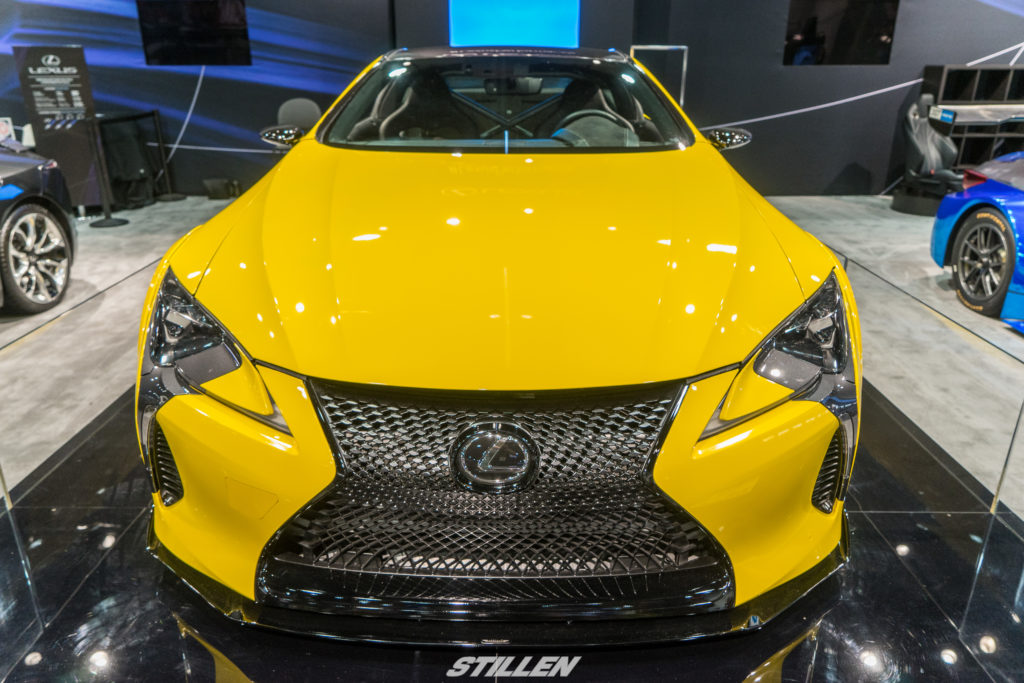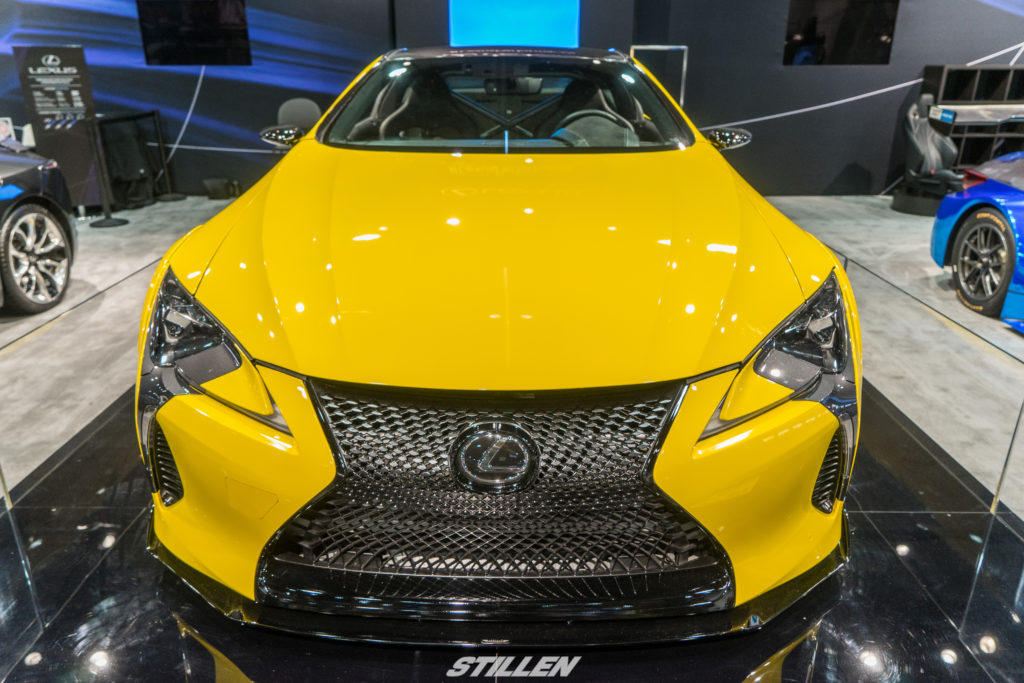 We have all seen the Lexus LC500 in the media and at auto shows. However, we had the opportunity to see the F-Sport concept version in the Lexus booth. Aside from the bright yellow paint, this car really makes a bold statement. Lexus is definitely doing a lot to shape their image in a more "sporty" light. We didn't get many details, but we liked what we saw.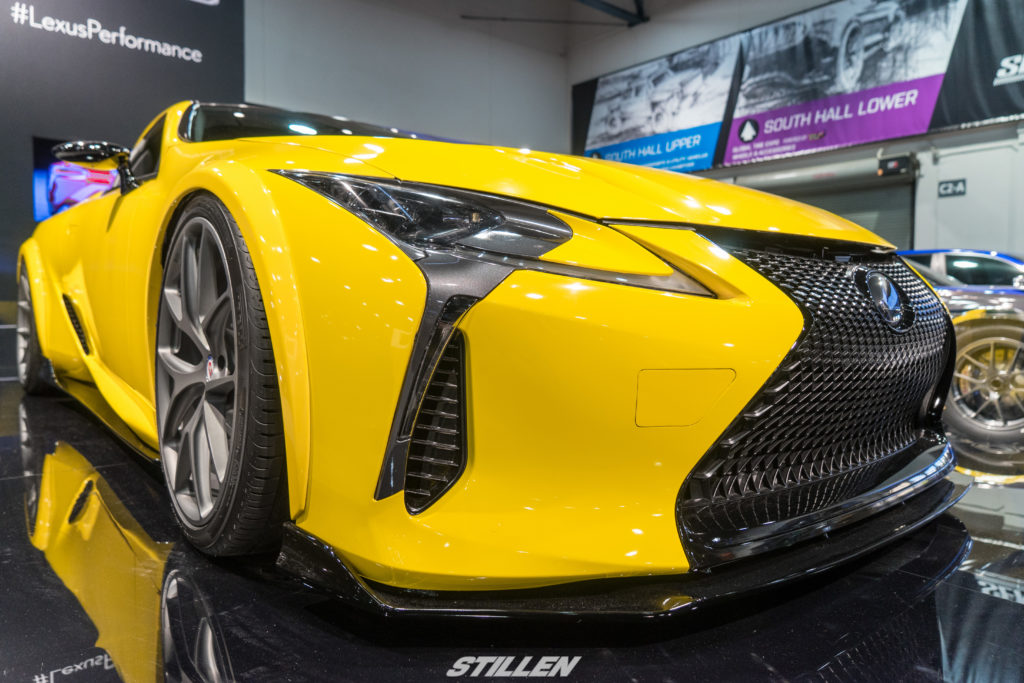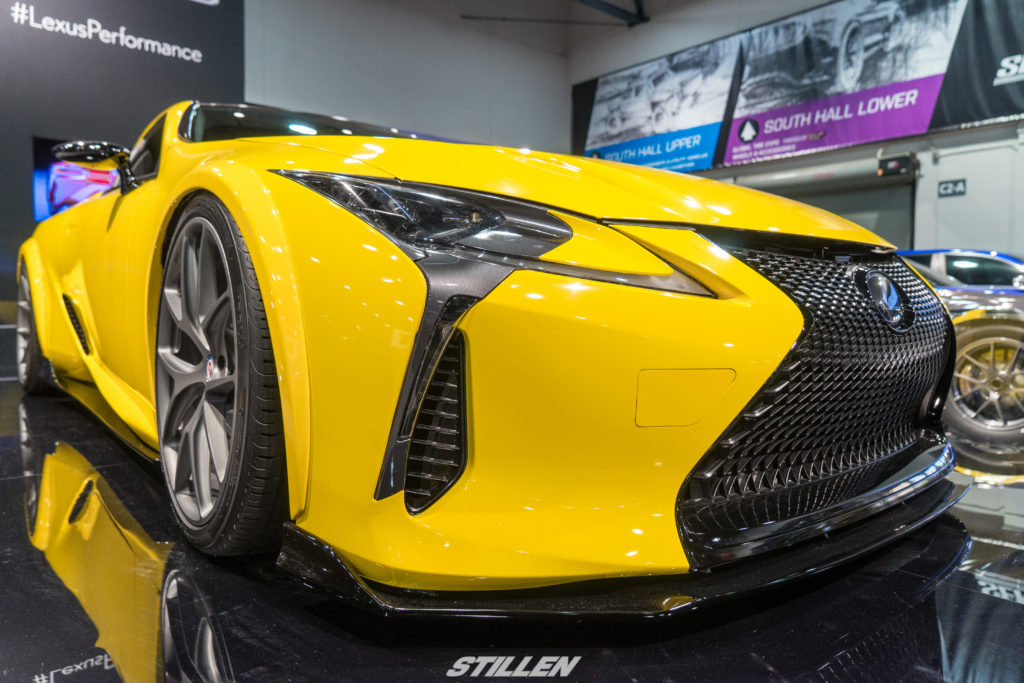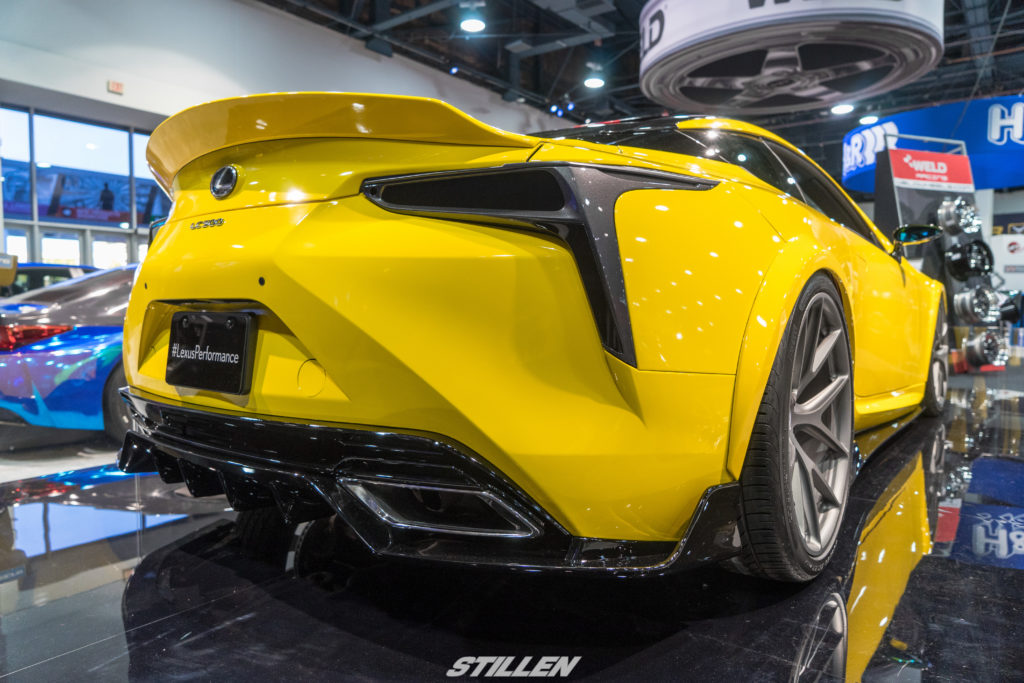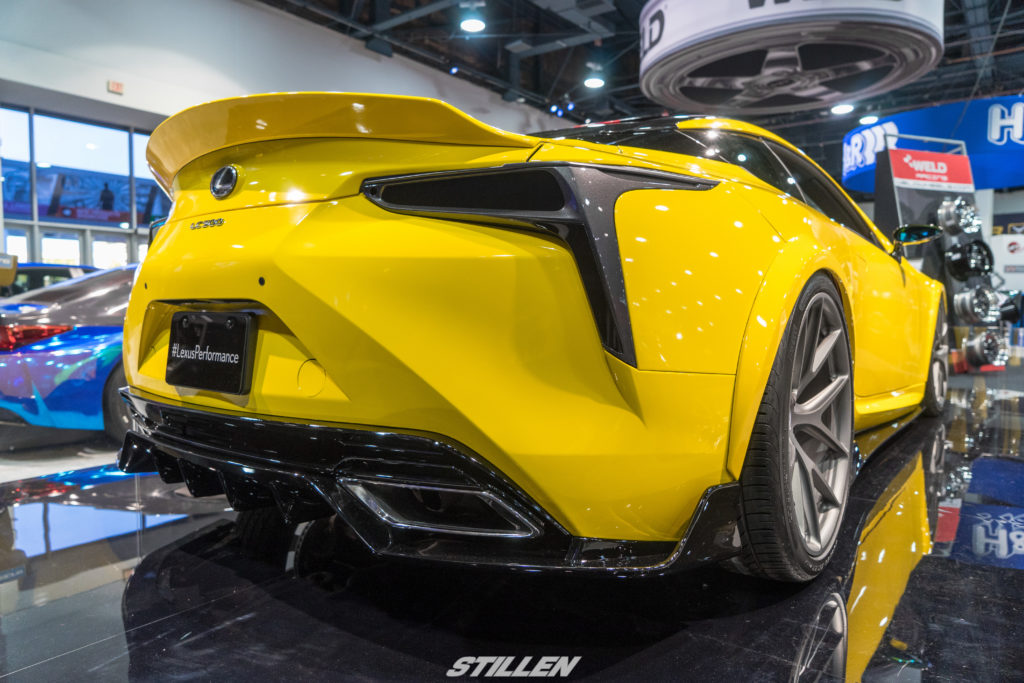 #10 – Ferrari-powered Scion FRS/Toyota 86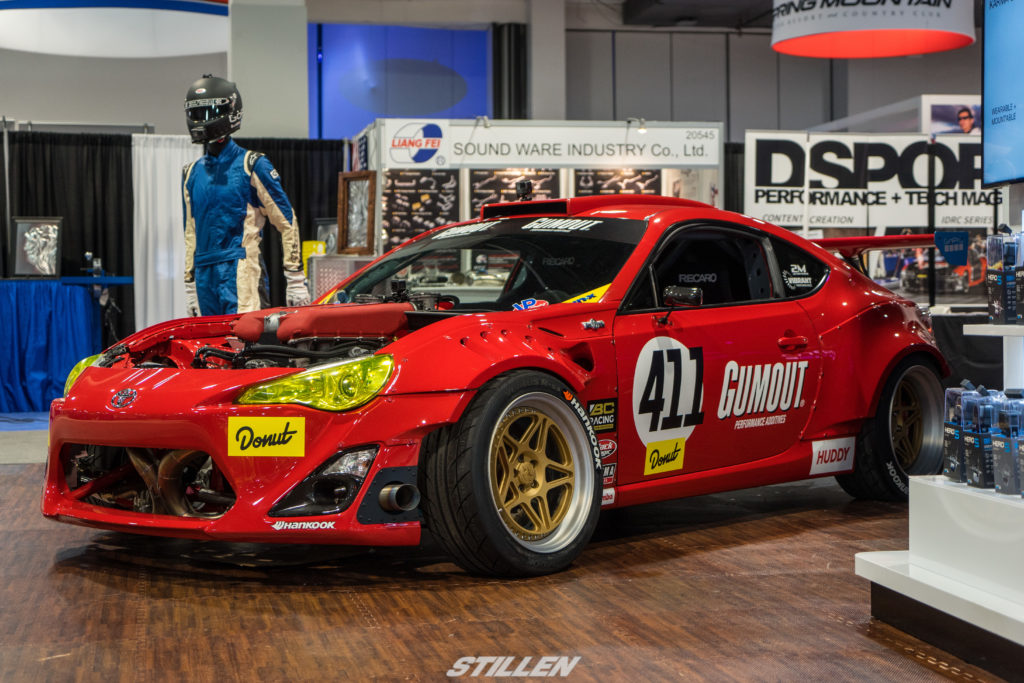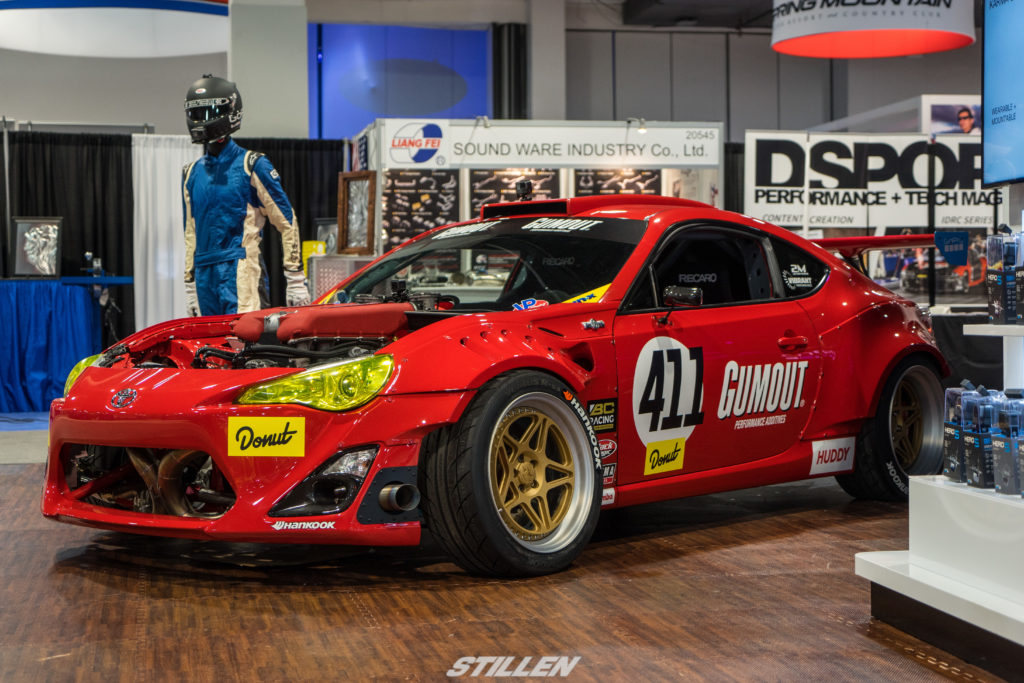 When someone puts a Ferrari motor in anything it's bound to grab some attention. This Ferrari-powered FR-S is absolutely nuts!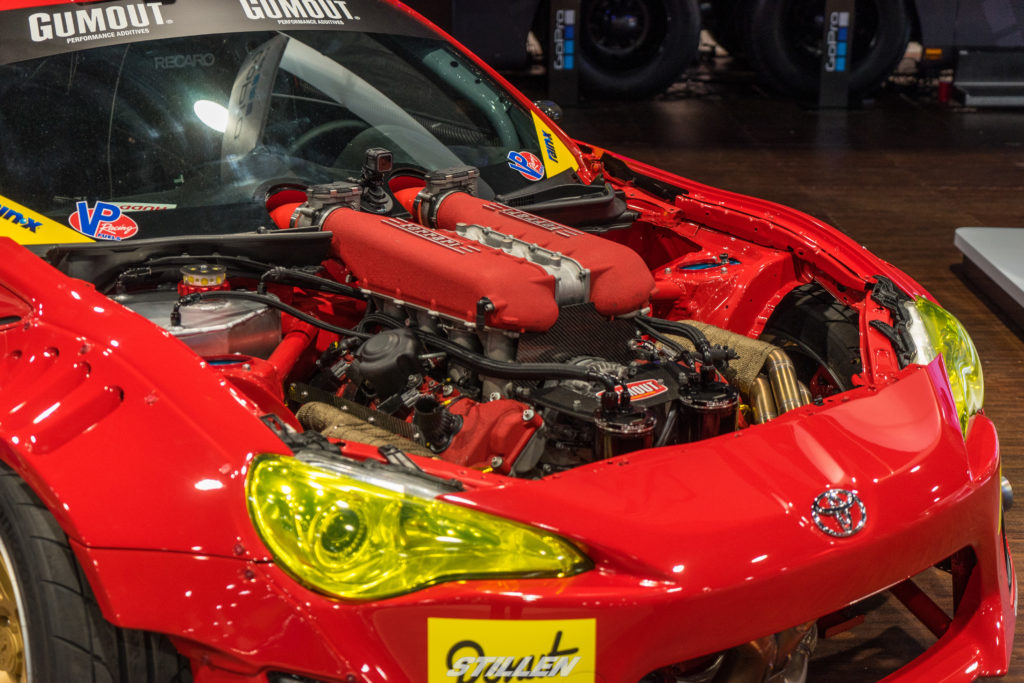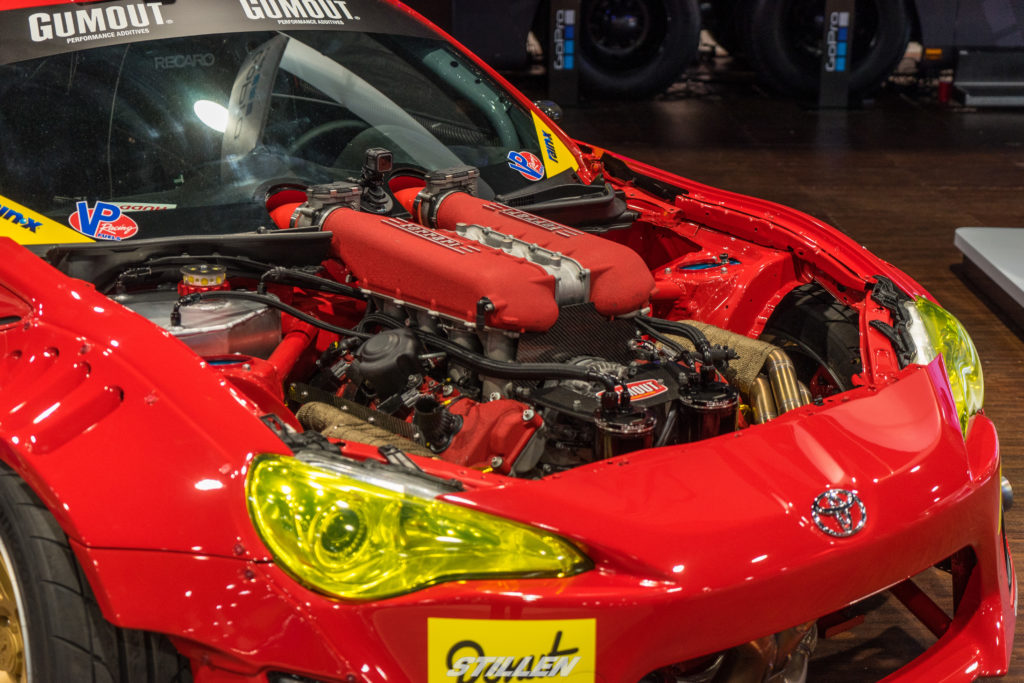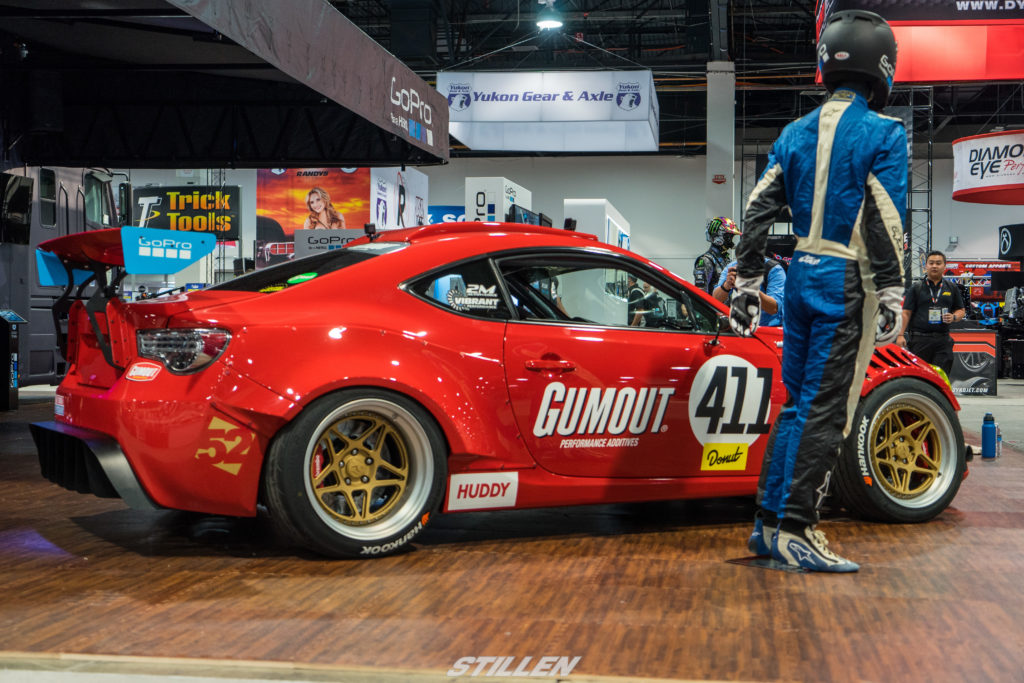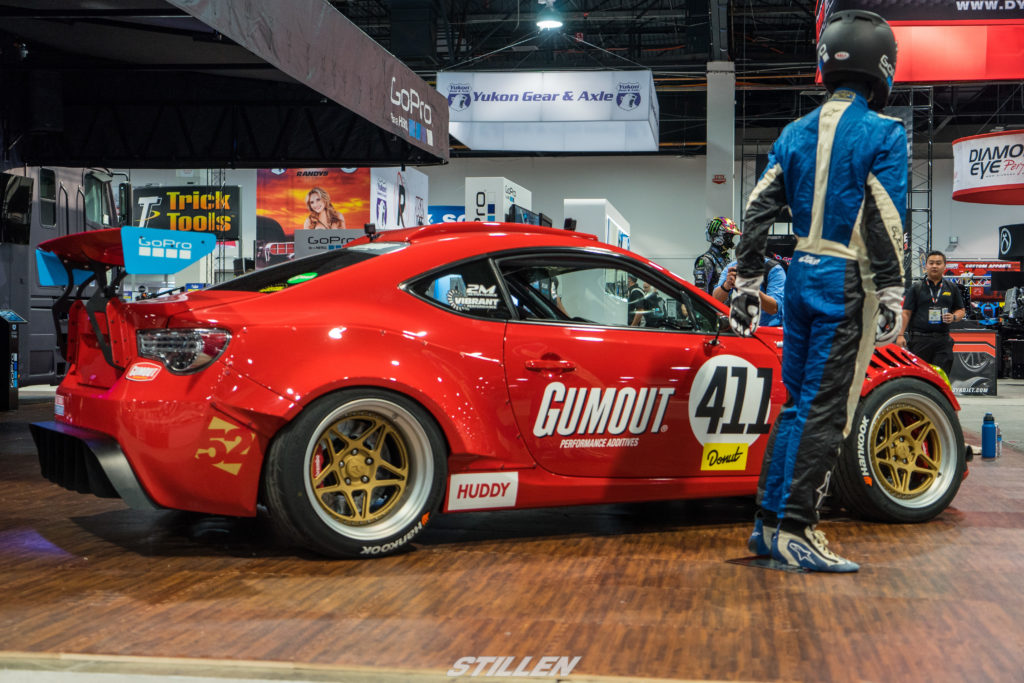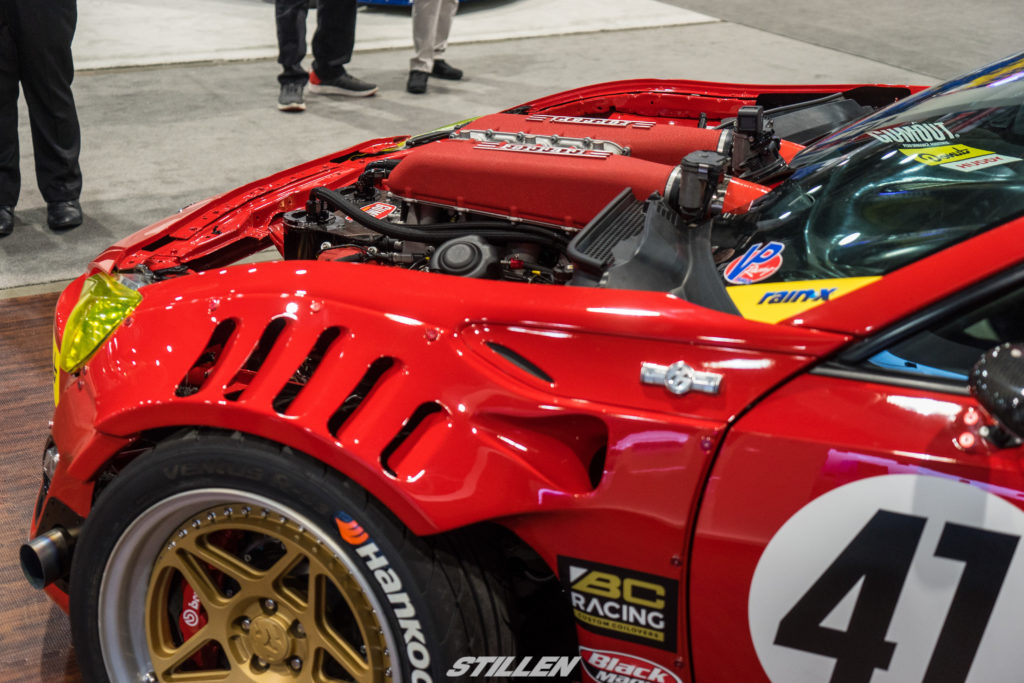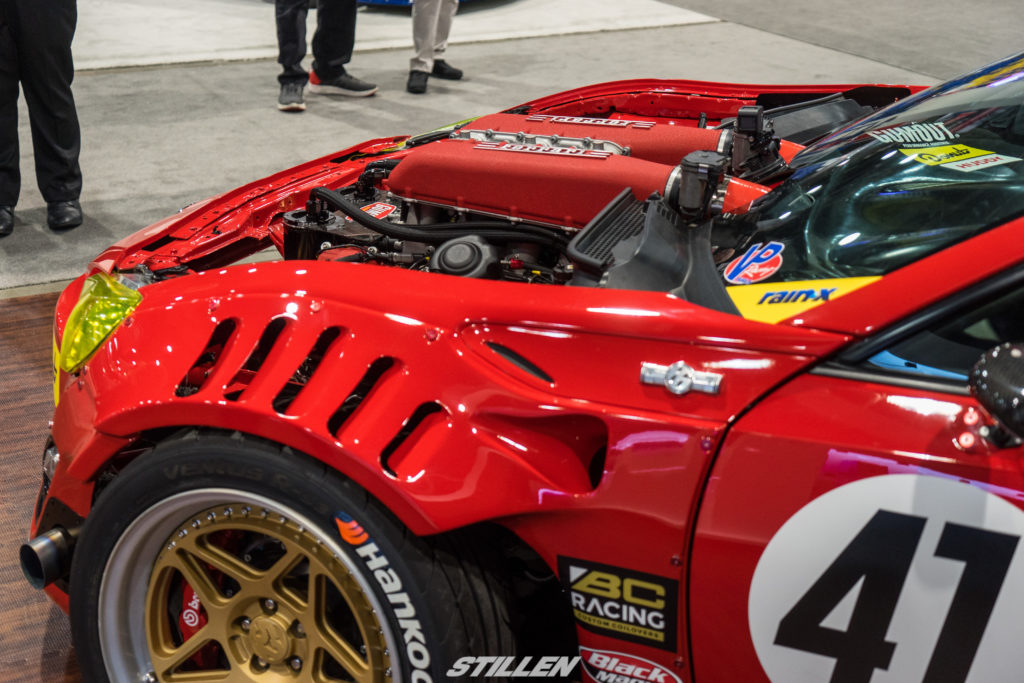 That wraps up our Top Ten SEMA 2016: STILLEN. Stay tuned for our upcoming SEMA 2016 gallery…