Nissan redesigned the iconic Titan for the 2016 model year. With that release came the Titan XD. A Cummins-powered full-size pickup with styling that appeals to a wide variety of consumers. Now anyone who knows trucks, knows that one of the most popular modifications is a lift kit.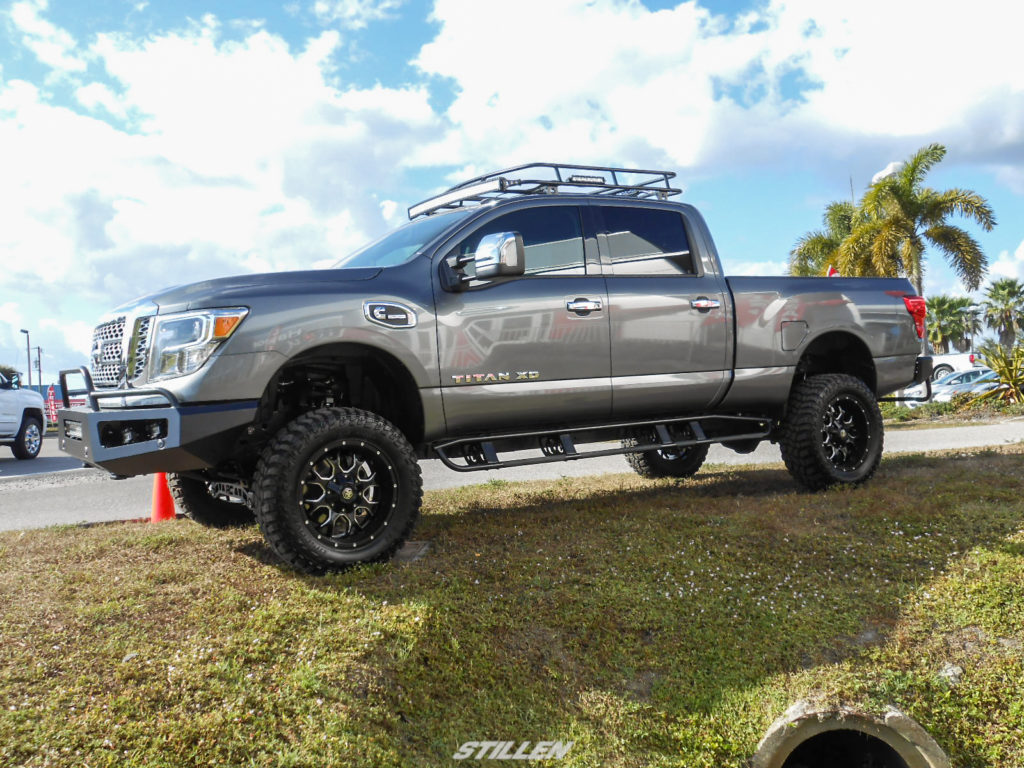 The second Harbor Nissan (Port Charlotte, FL) found out the Rough Country lift kit was available for the new Titan XD, they jumped on the opportunity and immediately had 5 of their Titans sitting high above the rest.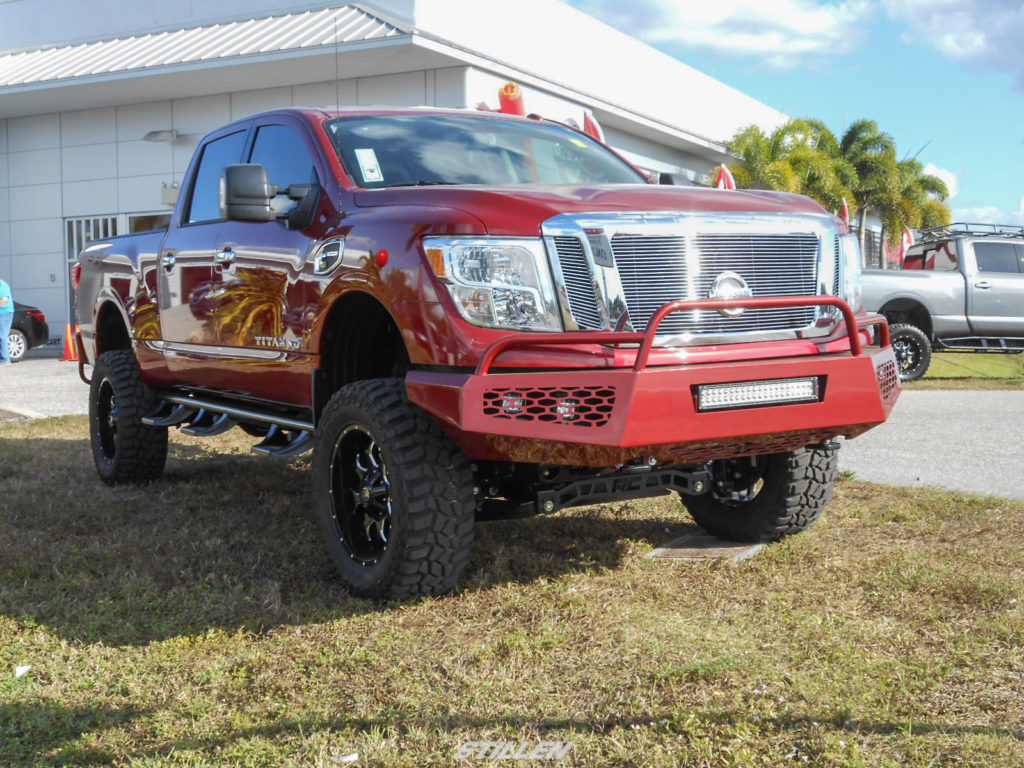 The Rough Country lift kit raises the Titan XD by 6-inches along with leveling out the "nose-down" factory look of the truck. The kit maintains factory ride quality while increasing ground clearance as well as allowing the use of up to 35-inch tires. The lifted trucks they modified moved off the lot right away and Harbor Nissan is already in the process of lifting a few more of their Titan XDs in order to keep the sales momentum.
Rough Country Nissan Titan XD 6-inch Lift Kit includes:
FRONT
Lifted knuckles
Front crossmember
Upper strut spacers
Bumpstop spacers
Differential skid plate
Sway-bar links
Brake line brackets
Hardware
REAR
Fabricated anti-wrap lift blocks
Rear crossmember
U-bolts
Sway-bar links
Brake line brackets
Hardware
SHOCKS
(2) Premium N2.0 Series (Rear)
The Rough Country Nissan Titan XD kit is $1499.95 + shipping. To order, give us a call 800-576-2131, email sales@stillen.com, or use our LiveChat feature on our website.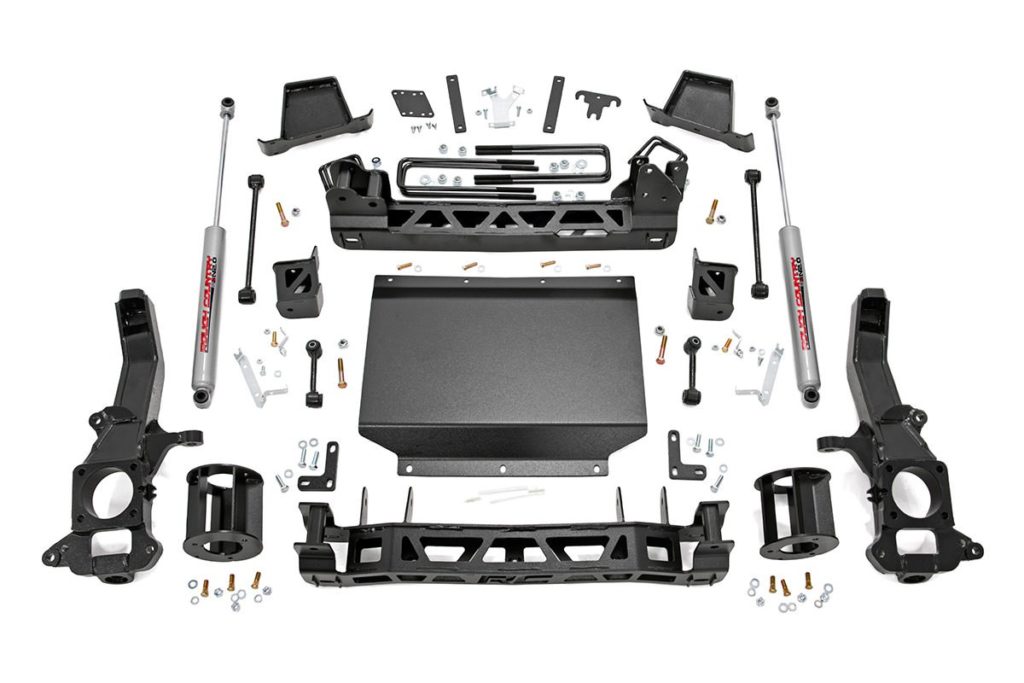 Keep your eyes open for Rough Country's Nissan Titan (non-XD) lift kit – coming soon!