STILLEN Event Tracking
Skyline Syndicate Launch Event
March 11, 2017
By Richard Fong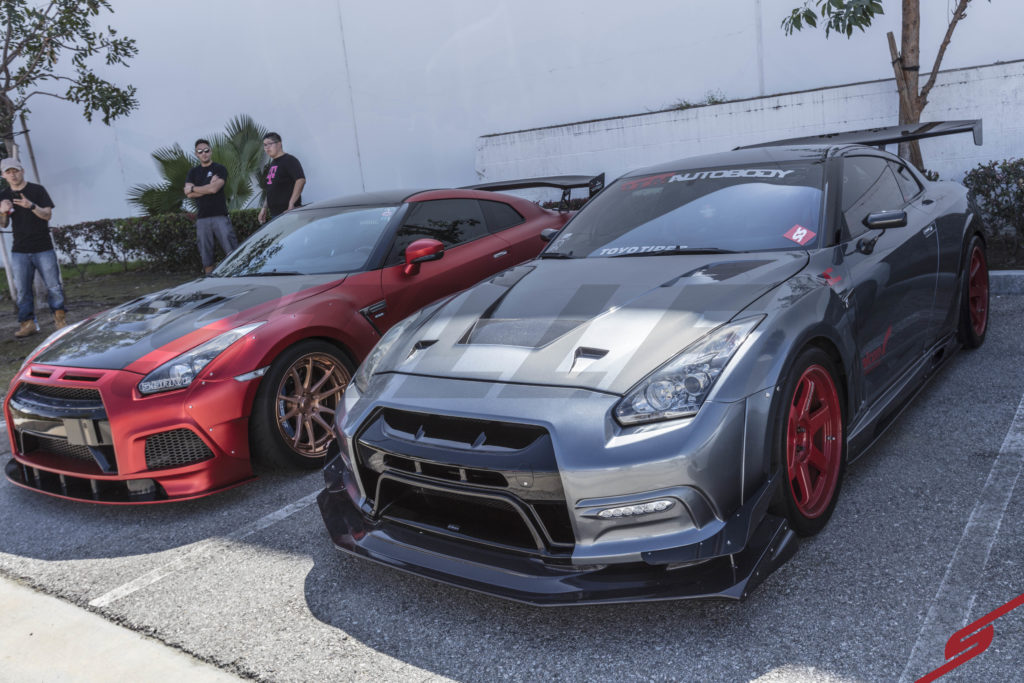 Ideal car meets are, at best, a fair weather experience. People lose interest quickly at the first sign of precipitation. When clear skies and warm temperatures are the first things to greet you as you walk out the front door, it's a good bet that a great day and an even greater event await your arrival. This is especially true when the event is focused on the Nissan Skyline GT-R.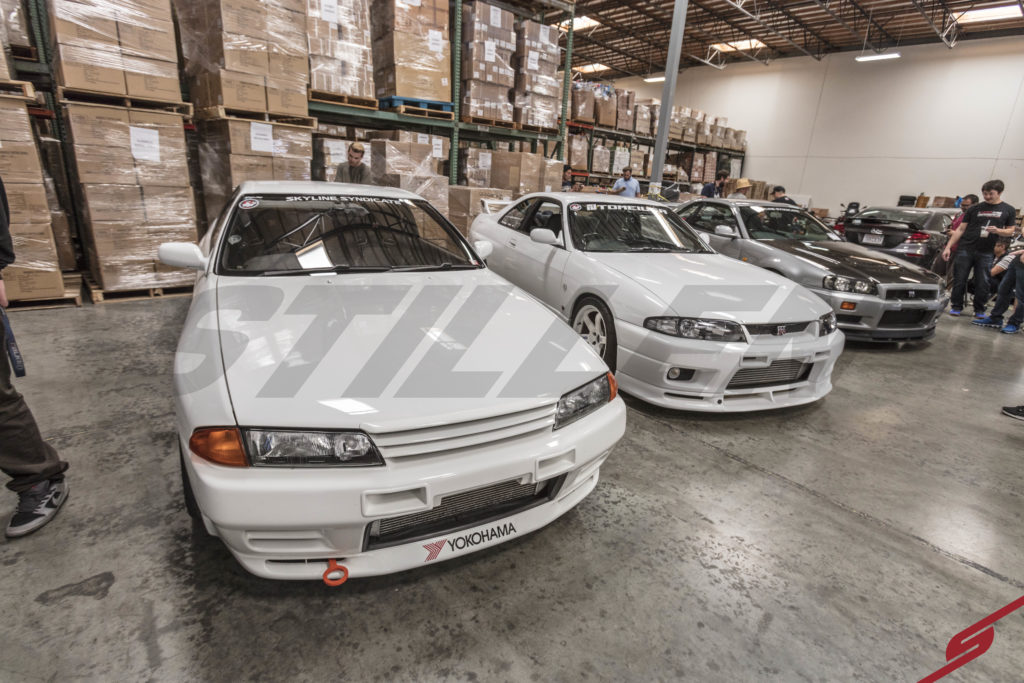 Skyline Syndicate, which started as a group of friends with a passion for all things Skyline, quickly gained momentum and evolved into a brand of its own. On Saturday March 11, a meet to celebrate Skyline Syndicate's Launch Event took place in the City of Industry, California. With the support of the Purist Group, led by Sean Lee, this social media-promoted event drew import and European enthusiasts of all walks, in addition to the fortunate few that own Skylines.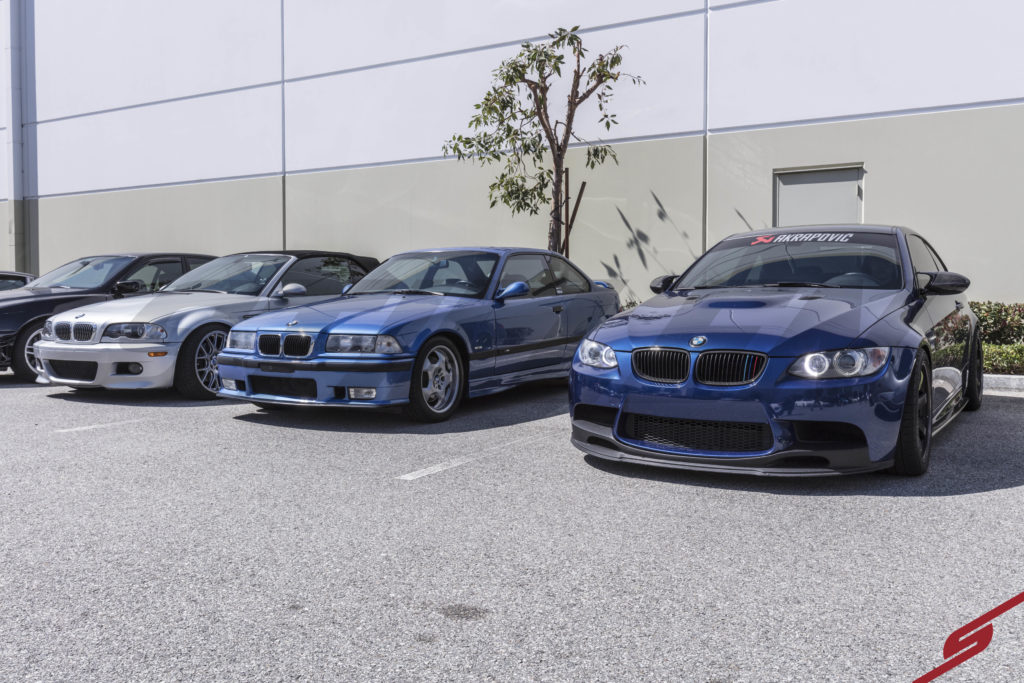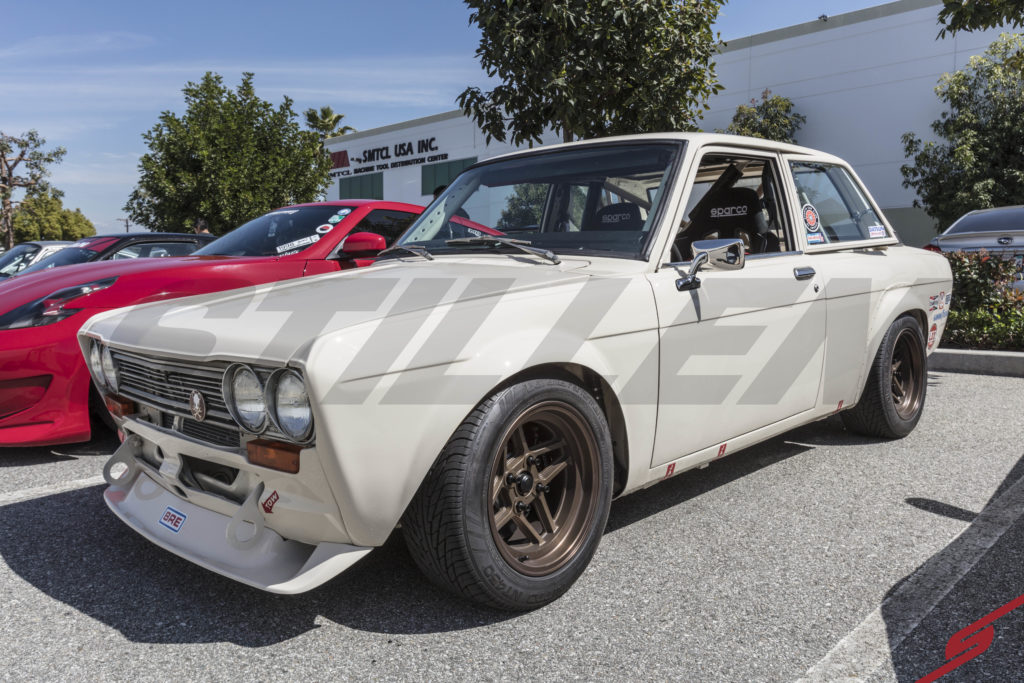 Upon arrival, a walk through the parking lot gave attendees plenty to look at, including some gorgeous Supras, NSXs, BMWs and other desirable platforms. But the stars of the events were located close to the warehouse entrance. After passing a few R35 GT-Rs, we came upon a trio of R32 Skyline GT-Rs near the entrance to the warehouse.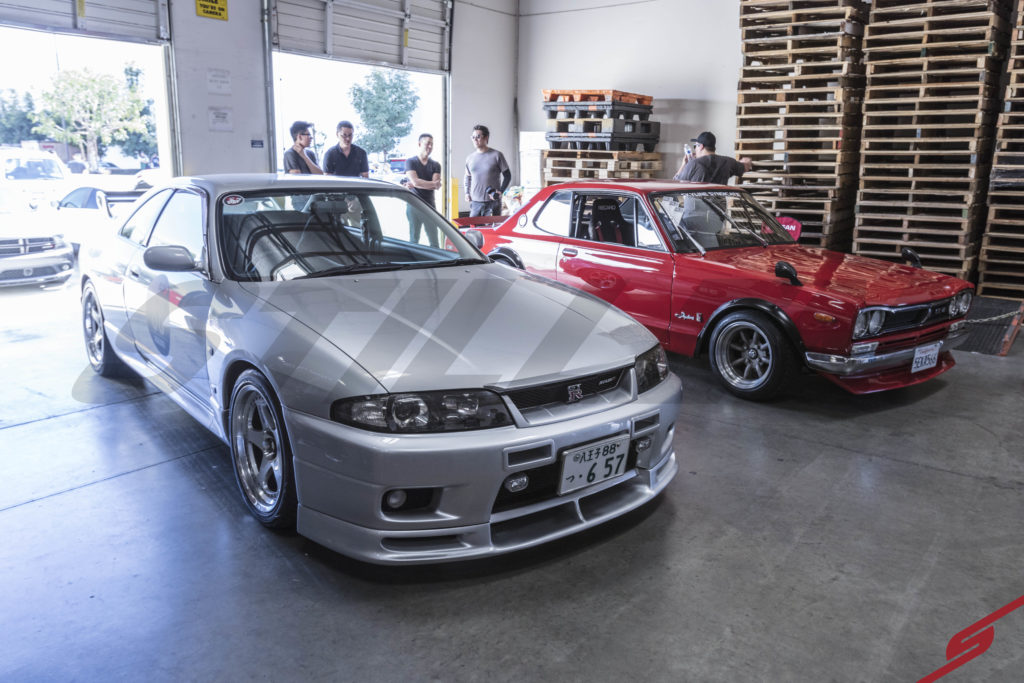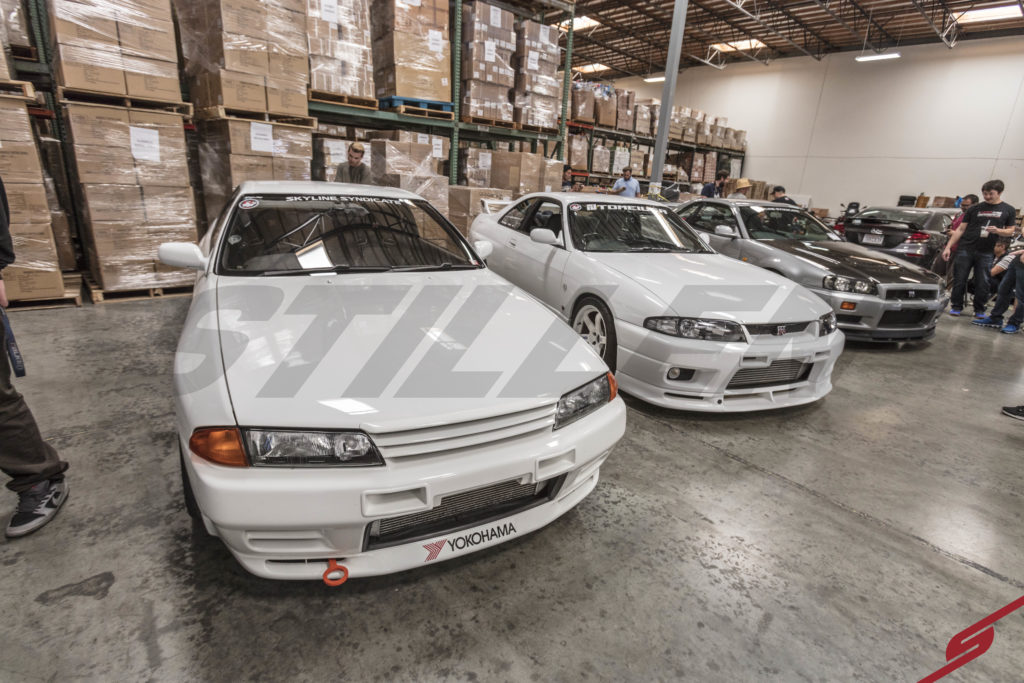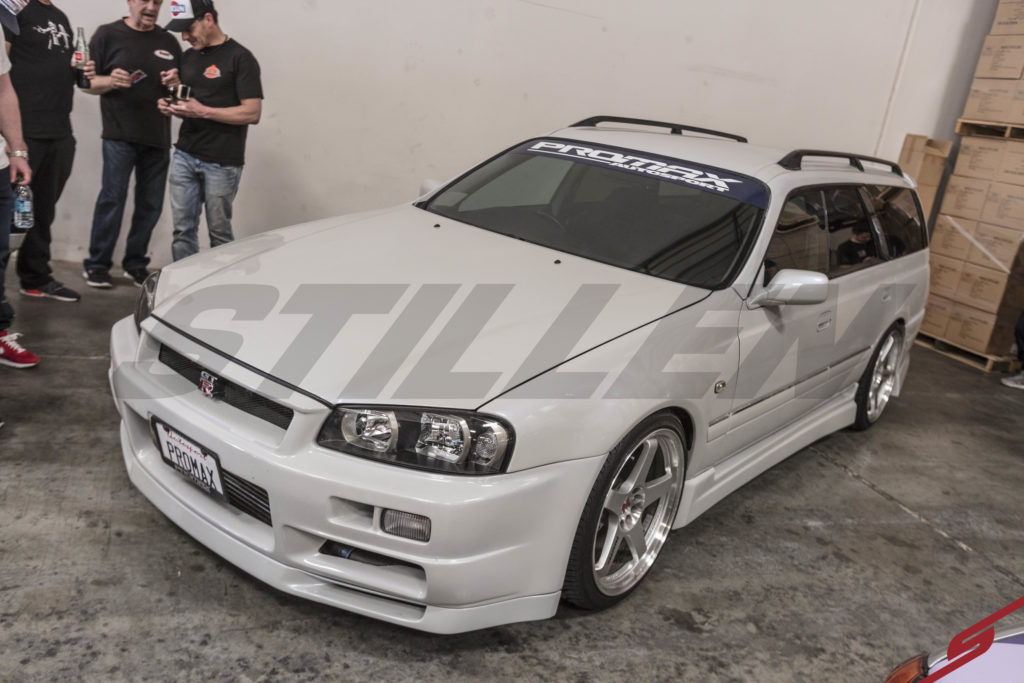 Once inside the warehouse, a few more R32s along with a Stagea lined the walls leading up to the heritage row. Parked side-by-side, a triumvirate of Skylines (an R32, R33 and R34) was staged up on display. Near the loading docks, a NISMO equipped R33 was positioned next to TK Taka's red Hakosuka.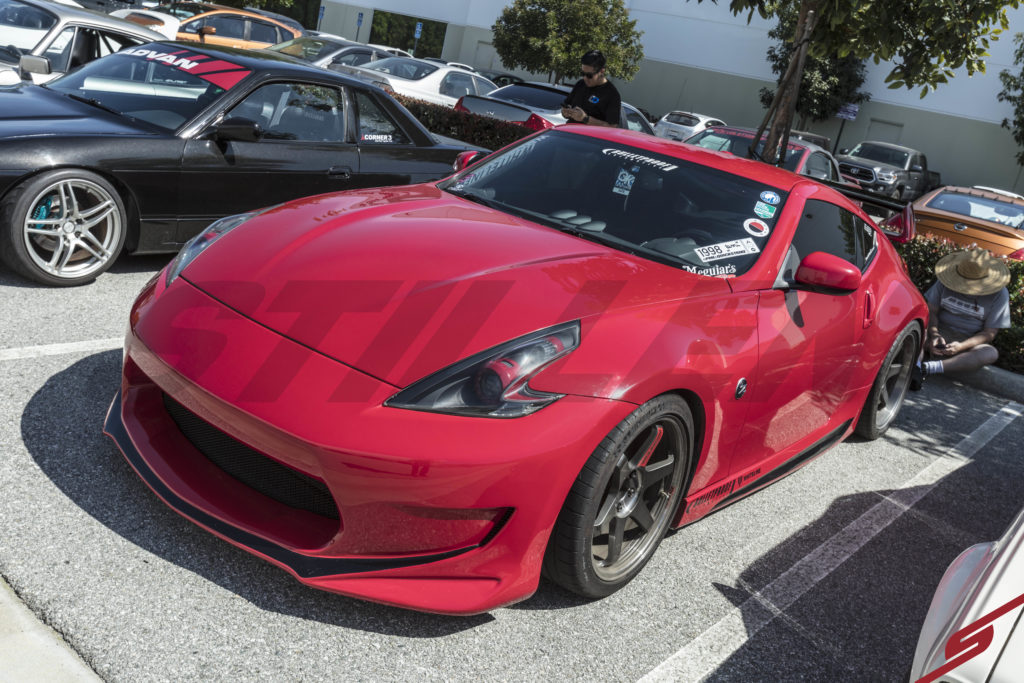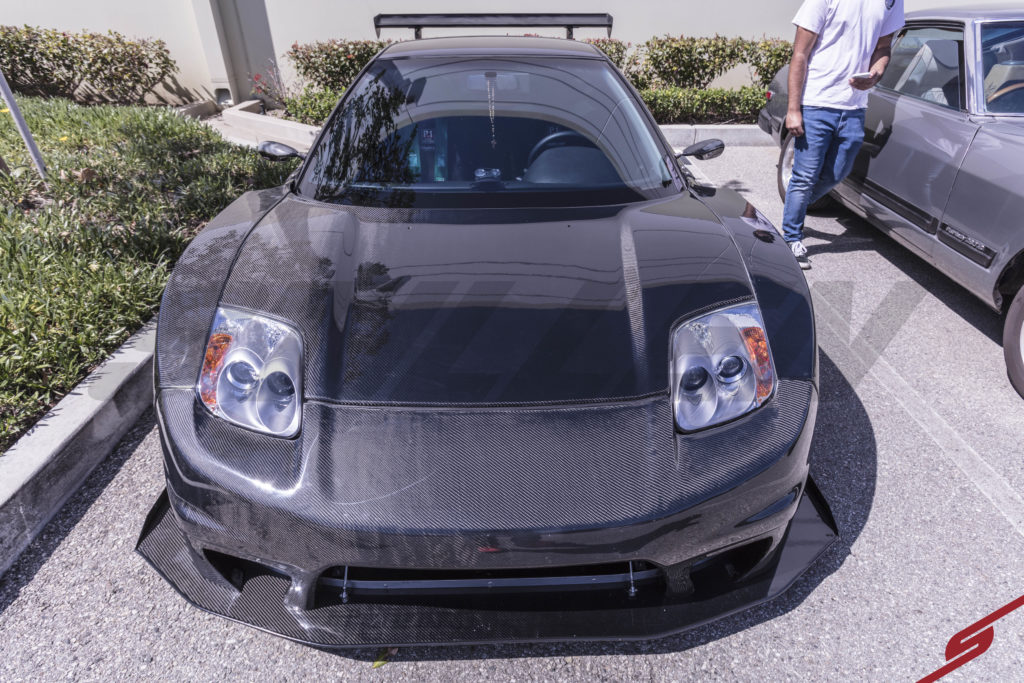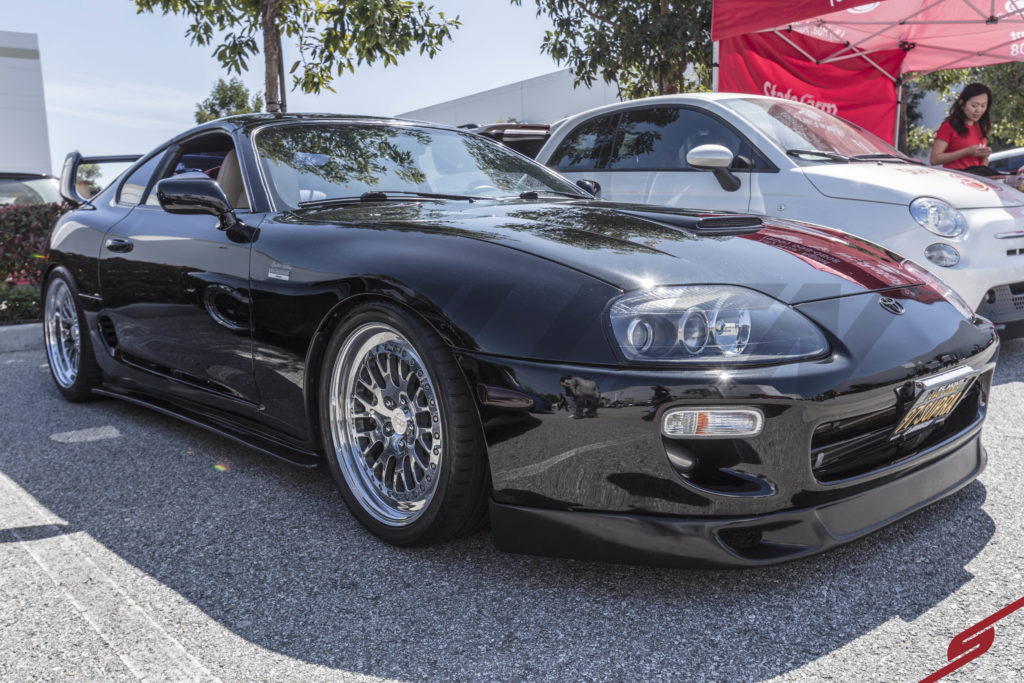 Although the event was scheduled to last from 10am to 3pm, the camaraderie, conversations and anecdotes kept some attendees at the event to well past 6pm. As the sun set on the event, the Skyline Syndicate enjoyed a great start to its brand. We can hardly wait for the next event!