Holman Infiniti Gives this Q50 AWD the STILLEN Treatment
STILLEN designs and manufactures its polyurethane body pieces in house from a proprietary blend of materials that ensure durability with a handsome finish. These components are offered in raw condition and ready to be color matched to the rest of the vehicle, as well as flat black.
STILLEN Q50 Front Splitter (KB11225 – SPORT, KB11226 – PREMIUM)
Polyurethane Construction
Painted Matte Black – Can Also Be Painted to Match Exterior
Adds Downforce
Sport Models Only (Includes Hybrid)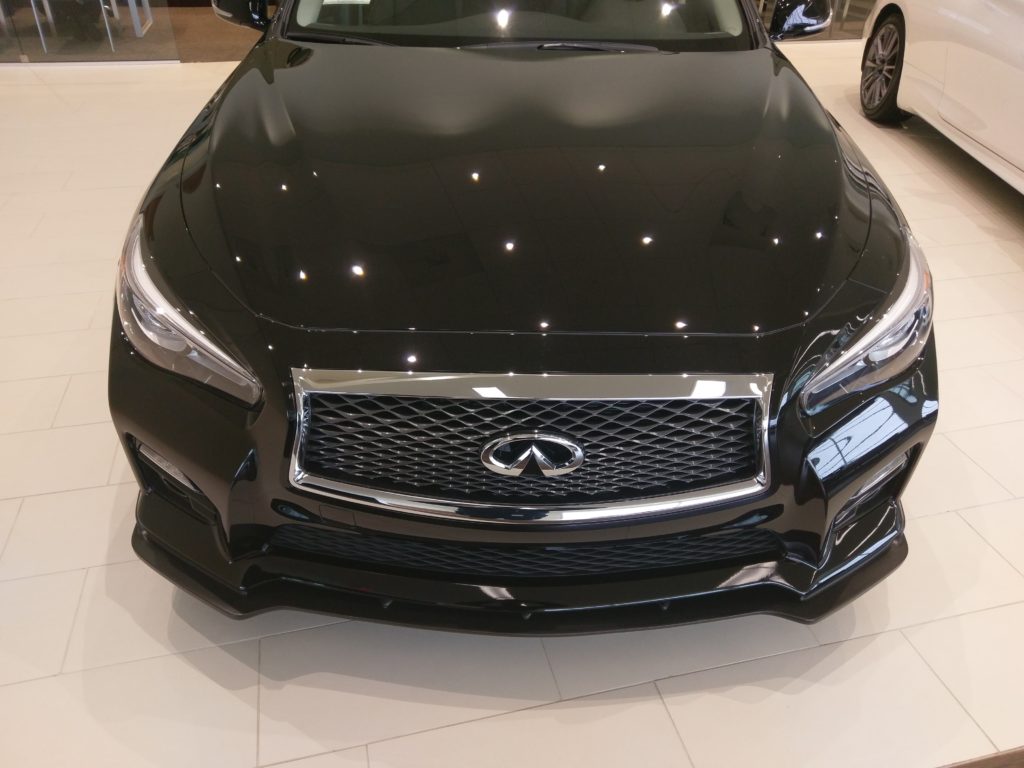 STILLEN Q50 Rear Diffuser (KB11222 – UNPAINTED, KB11222MB – MATTE BLACK)
Diffuser Comes Pre-Installed with OEM-grade 3M Automotive Adhesive
No Cutting or Modification to Bumper Necessary
Unpainted – Ready for Primer and Paint
Polyurethane Construction
Limited Lifetime Warranty
Holman Infiniti is a member of the STILLEN dealer network. Contact Holman Infiniti to purchase STILLEN products ranging from polyurethane body styling components to STILLEN Intake, Exhaust, Handling, Body Styling and Forced Induction solutions! To order or if you have any additional questions, please feel free to give us a call (800-576-2131), shoot us an email (sales@stillen.com) or reach out to us on Live Chat at STILLEN.com.