STILLEN Short Ram Intake for the Turbocharged Infiniti Q50 Sport and Red Sport 3.0T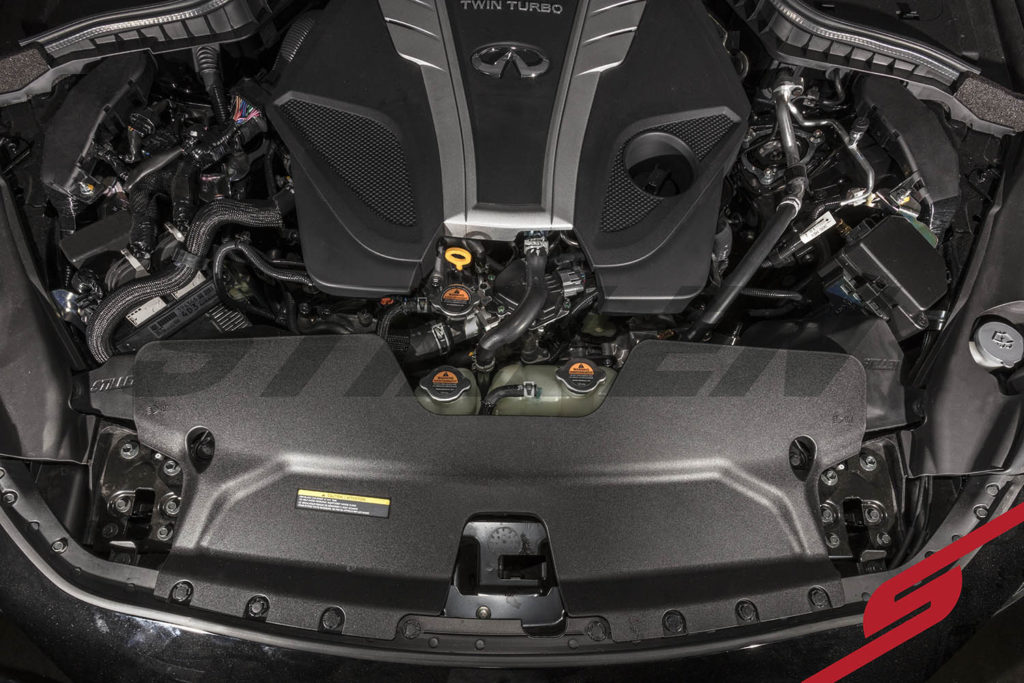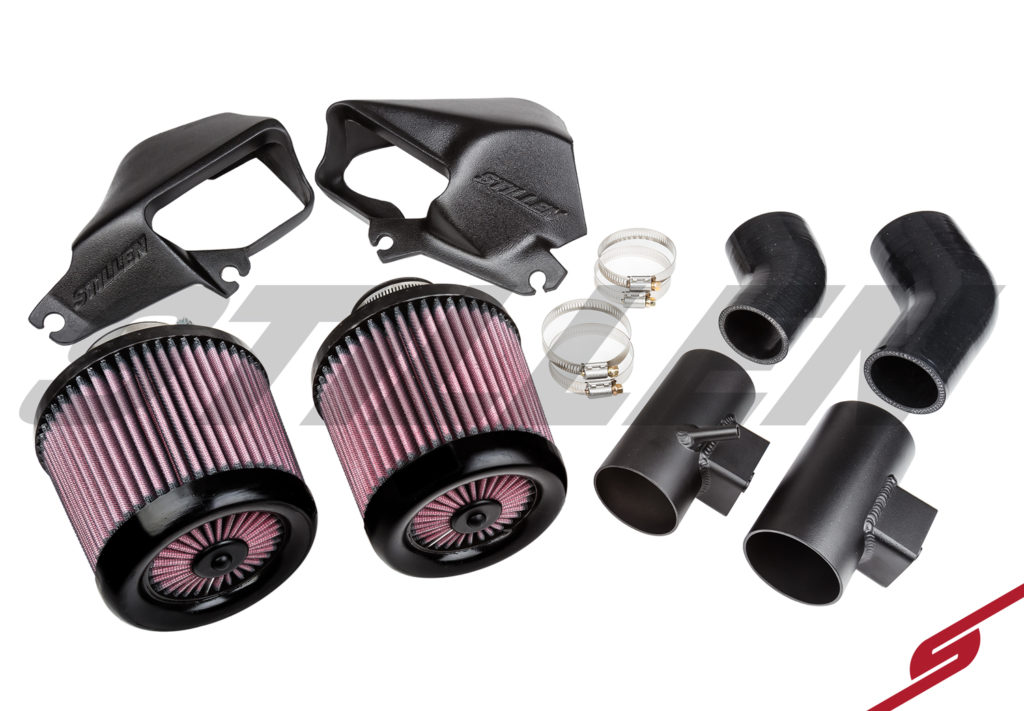 Infiniti breathed some forced induction life into the Q50 Sport and Red Sport models with the inclusion of its all new, twin turbocharged VR30DDTT V6 engine. Conservatively rated from the factory with 300 horsepower (in the Sport) and 400 horsepower (in the Red Sport), these new "Q's" make decent power off the showroom floor. However, like any turbocharged engine, reducing air flow restrictions allow a turbocharger to spool up more quickly while efficiently generating boost pressure. This translates into improved response, greater incremental gains and oftentimes, more peak power.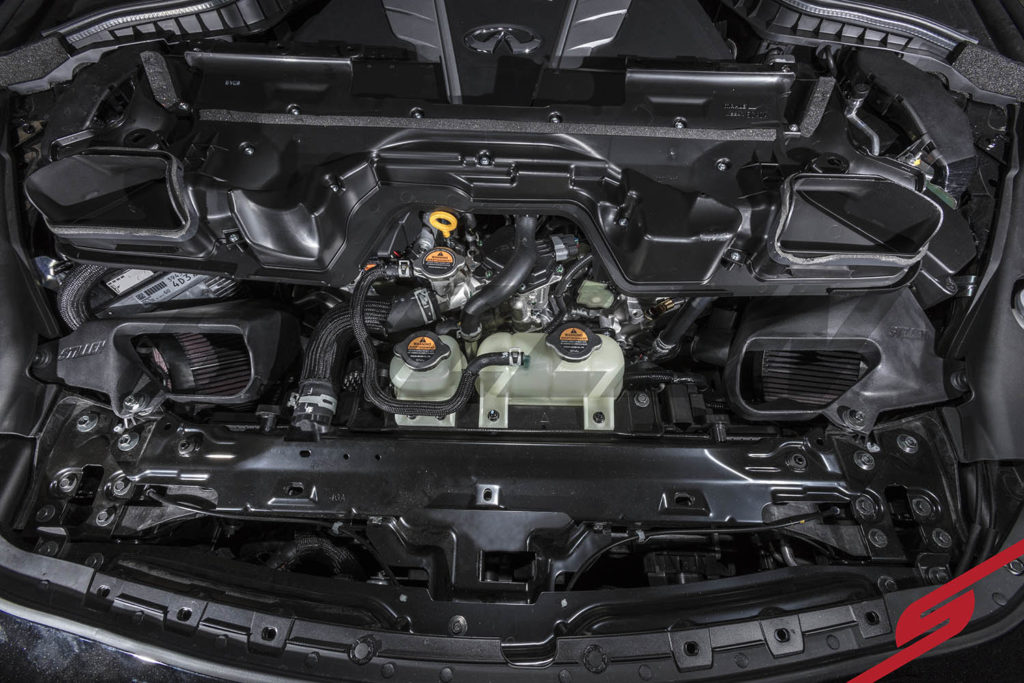 As a longtime specialist in the world of Nissan and Infiniti, STILLEN takes great pride in the engineering of its products. Having seen the performance potential in the new 3.0-liter twin-turbocharged V6, our engineers set out to develop an intake system that produced the greatest performance gains without triggering the dreaded "Check Engine Light" error or requiring a custom tune.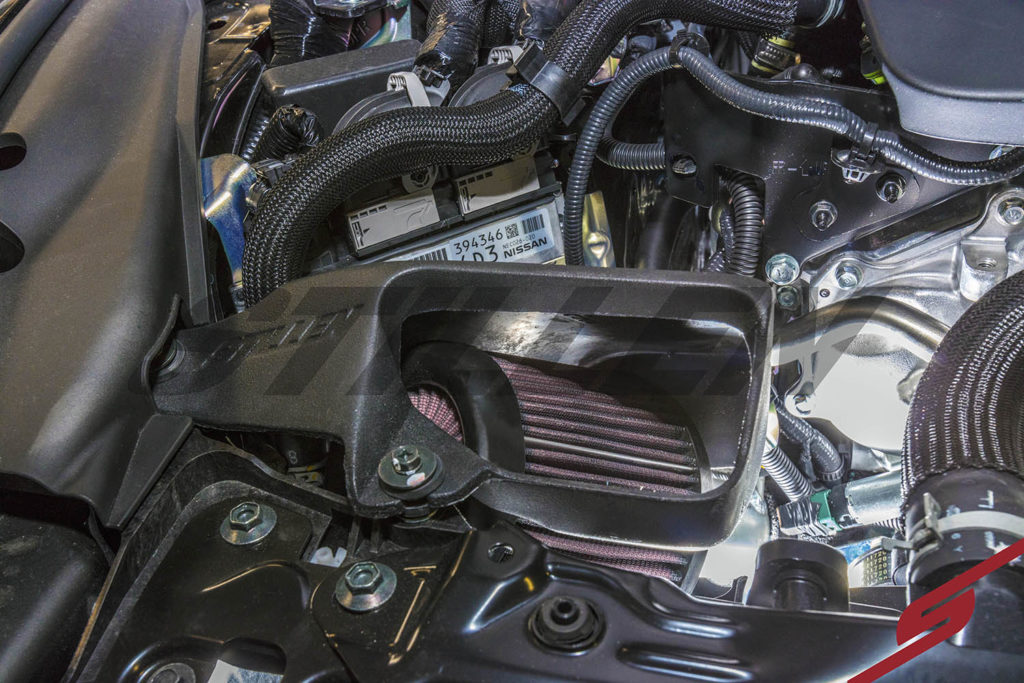 Unlike any other intake manufacturer, STILLEN's longstanding relationship with Nissan helped to facilitate a genuine Nissan factory CONSULT diagnostics computer. Monitoring data channels that most in the aftermarket cannot, STILLEN engineers tested more than 20 different intake designs, evaluating numerous variables and noting the effects on specifics such as fuel trim, velocity and temperature, to name just a few. While the sheer number of prototypes might seem like overkill, the data collected enabled STILLEN to optimize the intake design for output and presentation.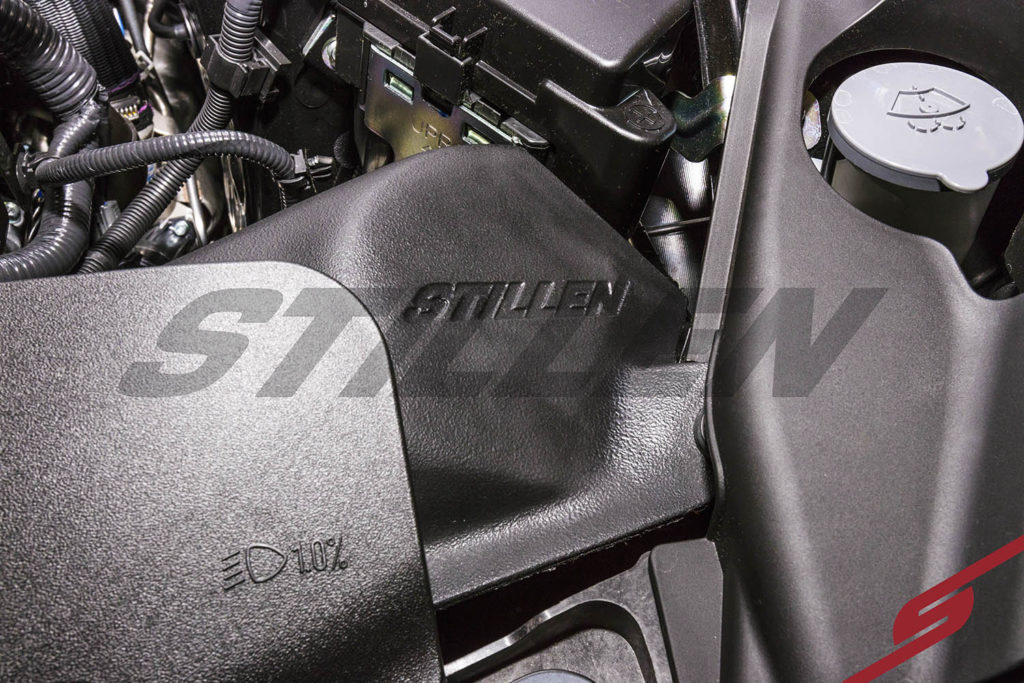 INTAKE (As tested on a 2016 Q50 Sport)
Peak Power: 293.15 whp @ 5,331 RPM
Greatest Incremental Horsepower gain: 20.98 whp @ 3,244 RPM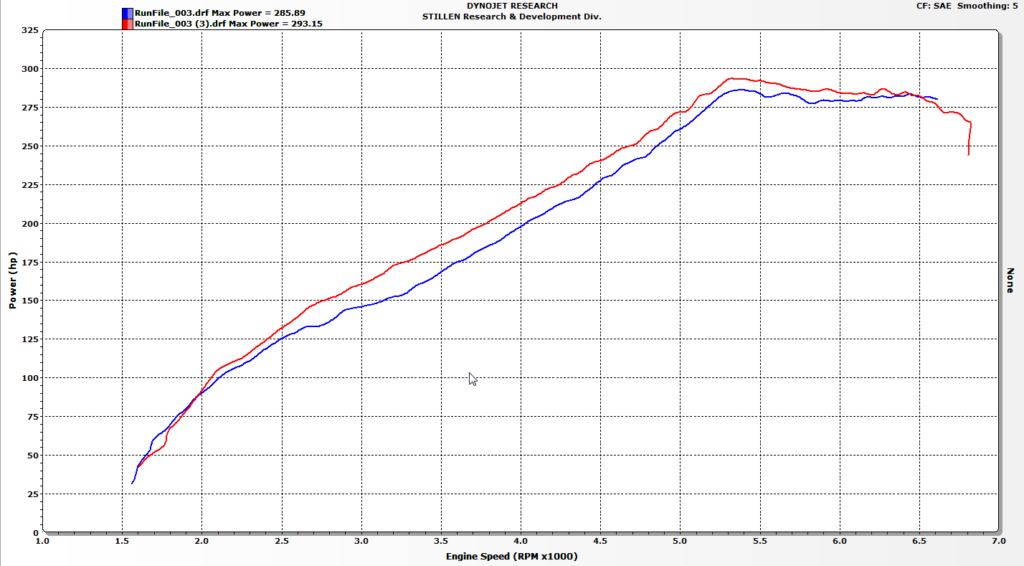 Peak Torque: 289.87 lb-ft @ 5,300 RPM
Greatest Incremental Torque gain: 33.71 lb-ft @ 3,256 RPM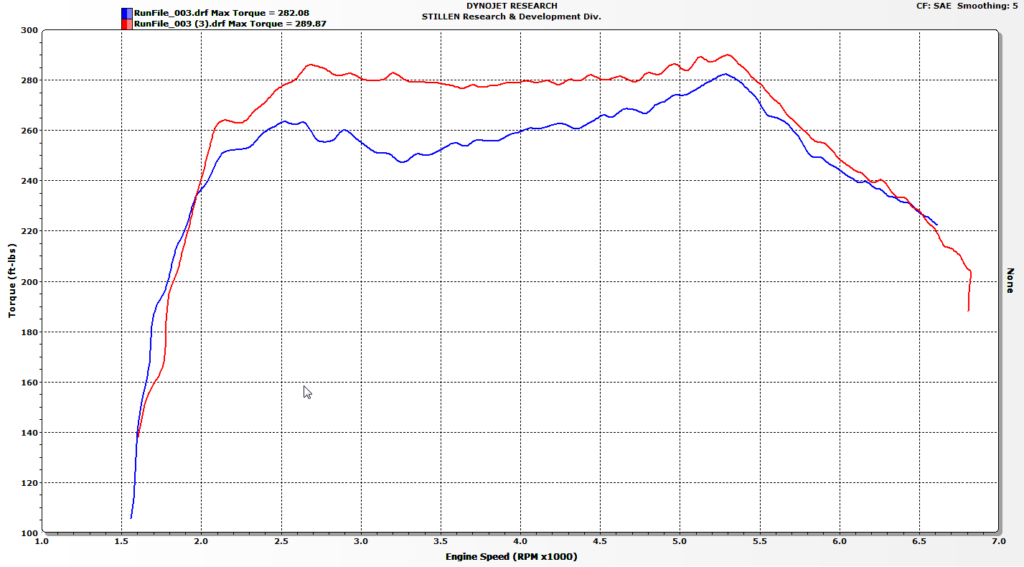 Ready to add horsepower to your Q50 Sport or Red Sport? Reach out to us at 866-250-5542, by email at sales@stillen.com or via live chat at stillen.com! Demand for this intake is unprecedented, so order yours Today!