It's always nice to be the first to market with a product, and for the extremely popular 2017 Ford F-150 Raptor, MagnaFlow has beaten everyone to the punch. For the new 2017 F-150 Raptor, Ford abandoned the naturally-aspirated V8 engine in favor of a potent, twin-turbocharged 3.5-liter EcoBoost V6 engine. This engine boasts improved mileage efficiency to go with its dirt-kicking 450 horsepower with 510 lb-ft torque. Announcing the Extremely Popular MagnaFlow Exhaust 2017 Ford F-150 Raptor is available here.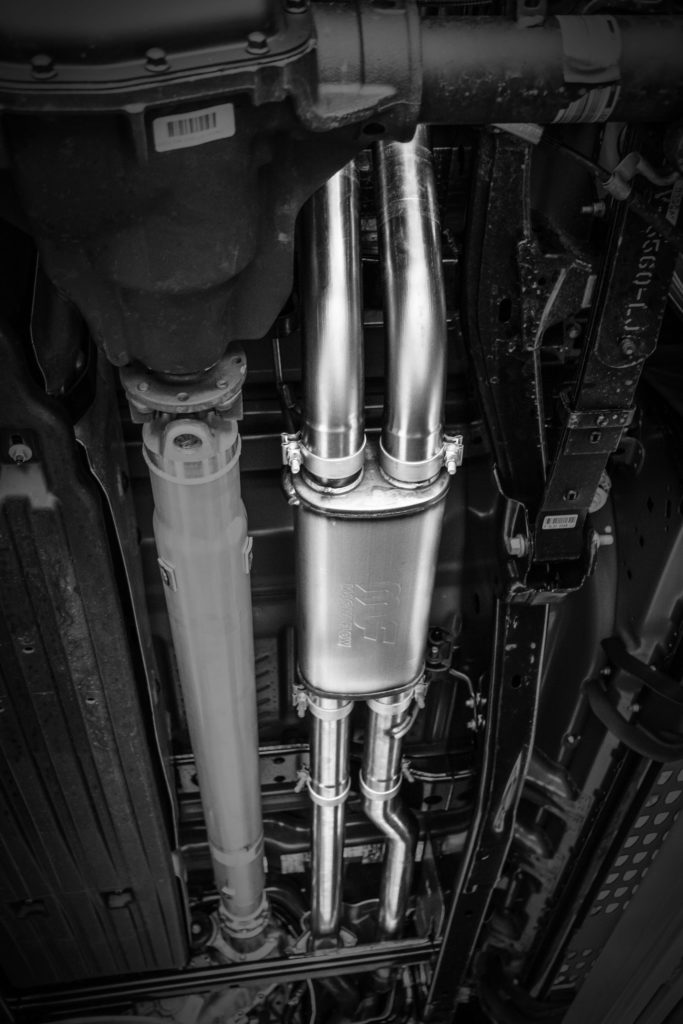 STILLEN Product Announcement: Extremely Popular MagnaFlow Exhaust 2017 Ford F-150 Raptor
For even greater output and a more aggressive exhaust note, the new EcoBoost engine can benefit from being allowed to breathe easier. Newly developed is the Extremely Popular MagnaFlow Exhaust for 2017 Ford F-150 Raptor (15366). Composed of dual 3-inch piping for reduced back pressure and improved exhaust flow, the stainless-steel exhaust system incorporates a pair of MagnaFlow's straight through mufflers that terminate in Split Rear Exit Black Coated 5 inch Tips. Polished tips are also available in Dual Exhaust for 2017 Ford F150 Raptor V6 3.5L (19346). This exhaust allows the turbochargers to spool more quickly for improved response and output while adding a deeper, more aggressive exhaust note.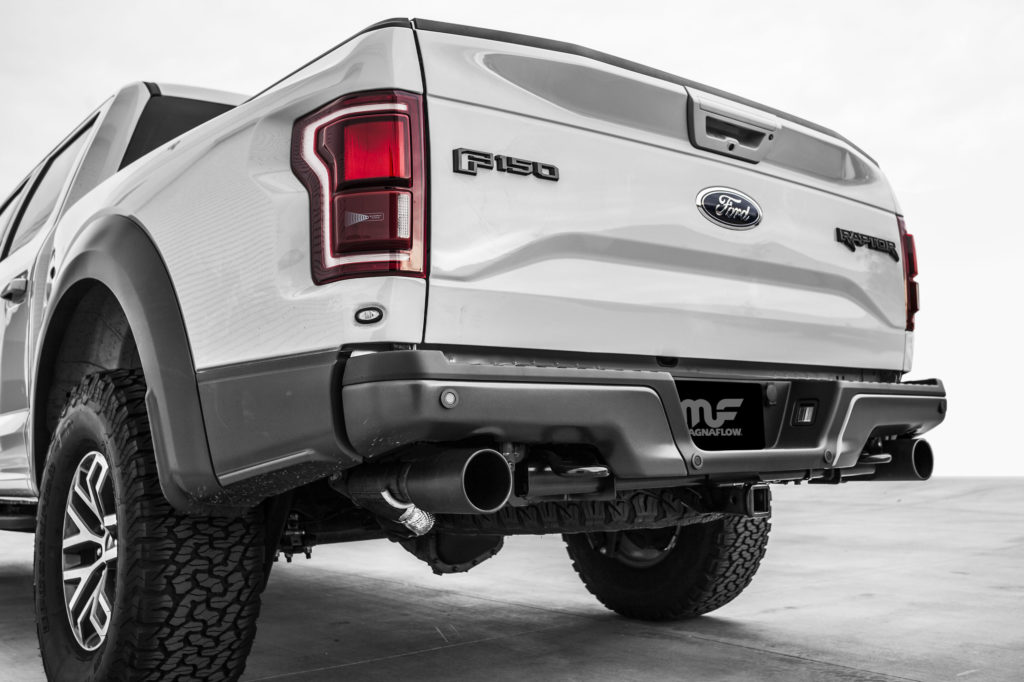 This system, like all MagnaFlow performance exhaust systems, is 50-state emissions compliant. Additionally, all MagnaFlow exhaust systems come with a Lifetime Warranty, and each kit includes all the necessary hardware and components for a complete, bolt-on installation. MagnaFlow products are proudly made in the USA.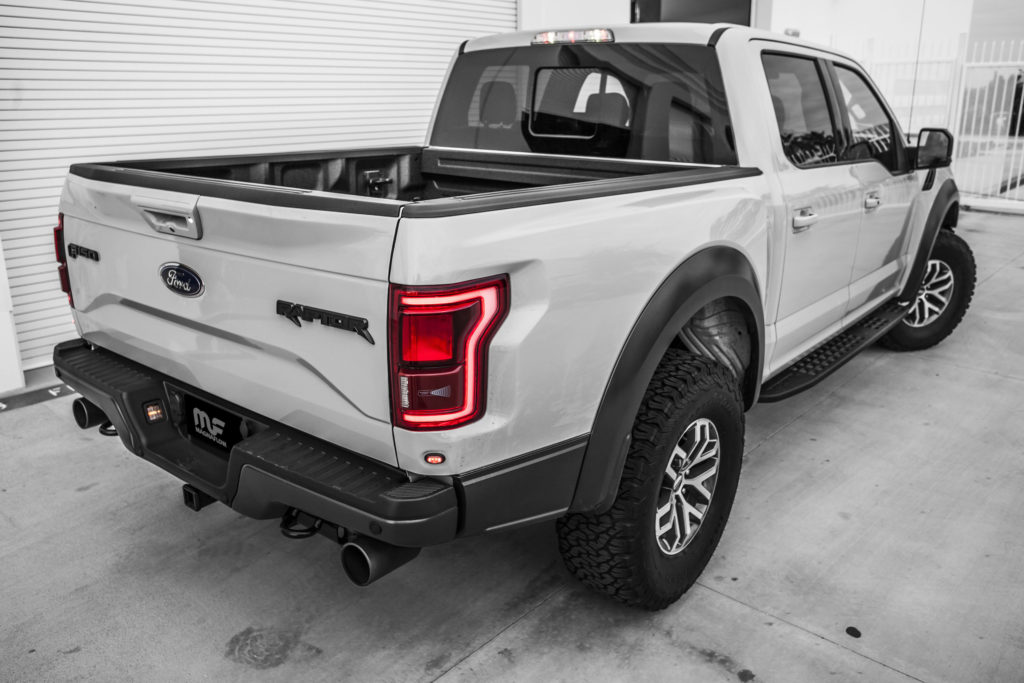 Dyno tested and proven to make power
Performance gains in both horsepower and torque
MF Series: Balanced interior and exterior sound levels
Maintains exhaust system efficiency
Easy to install design made from mandrel-bent tubing
Welded Stainless steel construction that is built to last
Limited lifetime warranty against manufacturing defects
Be the first to add bark to your Raptor's bite with this new Extremely Popular MagnaFlow Dual Exhaust for 2017 Ford F-150 Raptor today! Contact STILLEN for more information or to place your order by calling us at 866-250-5542. You can also reach us by email at sales@stillen.com or via Live Chat at stillen.com.