STILLEN Dealer Profile: Holman Infiniti X STILLEN Q50S AWD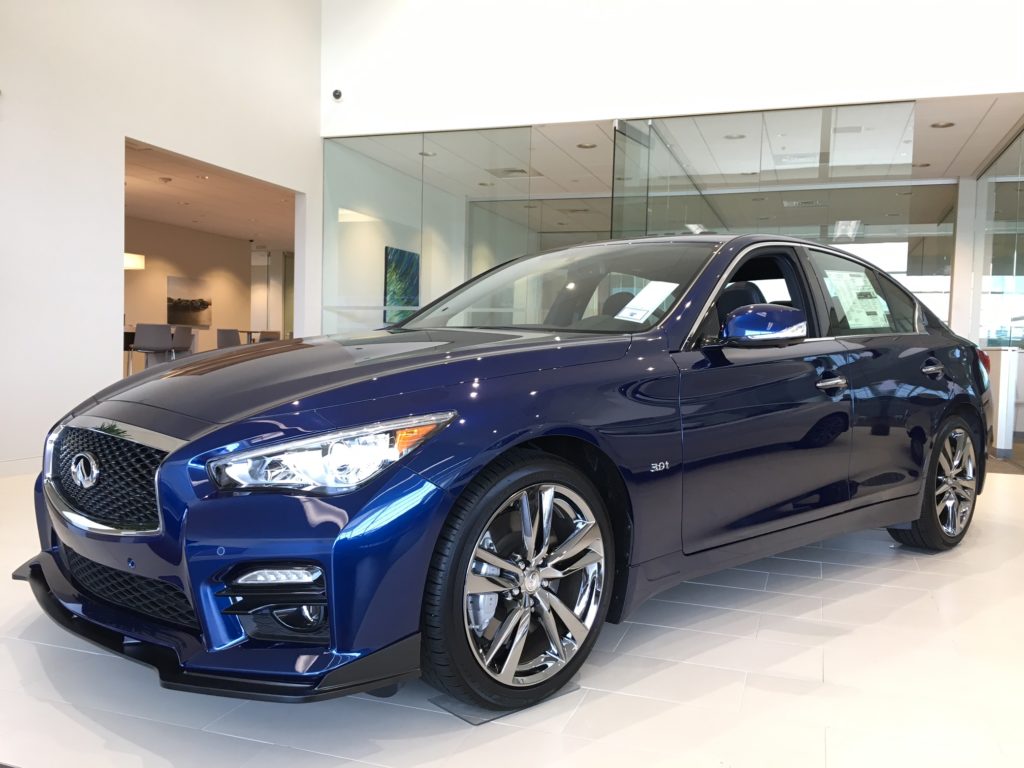 The Holman Group is at it again! Knowing what the customer wants and working with the right companies to showcase what can be done is what Holman Infiniti does well. Kevin Shaw in the Parts Department looked at the Iridium Blue Q50S V37 AWD that was sitting on the showroom floor and saw the opportunity to do something eye catching.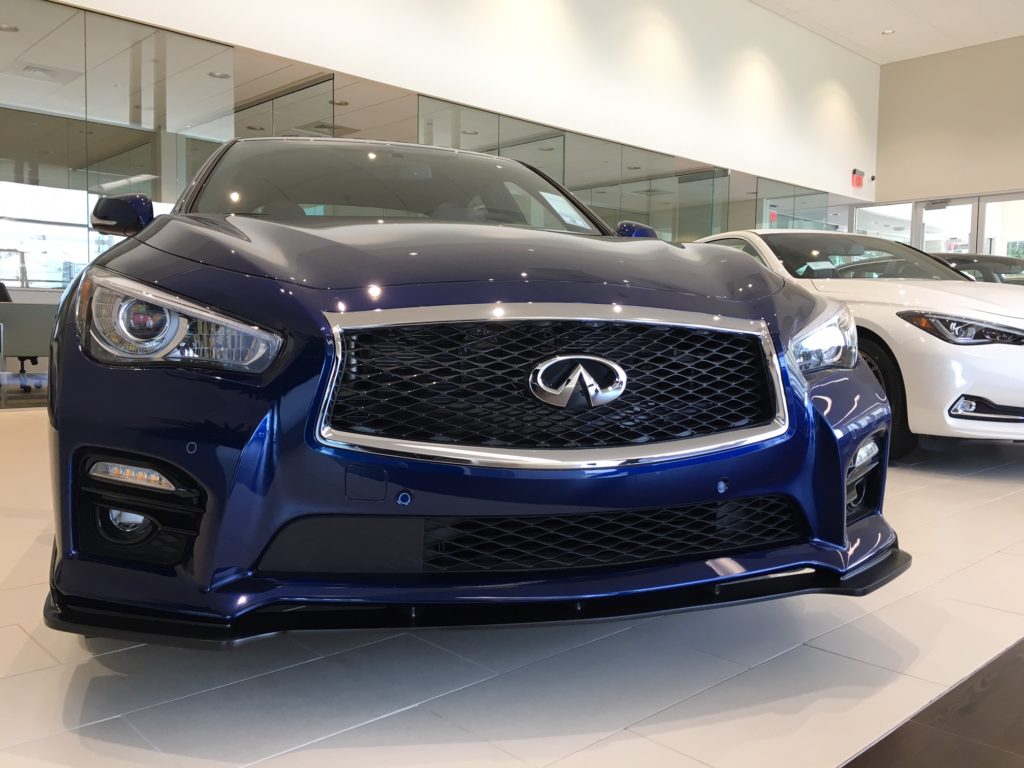 Holman Infiniti has used STILLEN products on several of its previous showroom queens, making the body styling decisions for this Q50S quite easy. Kevin started with a Sport Front Bumper Splitter (KB11225), and Rear Valance Diffuser (KB11222MB) followed by an Infiniti Sport Exhaust. Then, to make it really stand out from the rest, he ordered up and installed the first known set of JDM Q50 taillights in the USA. The dark red lenses with the amber turn signals stand out from the typical USDM Q50 variants.
The following images show the difference between the USDM factory taillights (bright red plastic with red turn signal) versus the JDM taillights (darker red plastic with amber turn signal).
Holman Infiniti is a proud member of the STILLEN Dealer Network. They can assist you with all of your STILLEN parts purchases as well as installation on your new Infiniti vehicle. Reach out to Kevin Shaw at Holman Infiniti's parts department at (856) 234-4400, Ext. 55512 to get more information or to place your order! You can also contact STILLEN at 866-250-5542, by email at sales@stillen.com, or via Live Chat at www.stillen.com. We would be happy to address any questions you might have.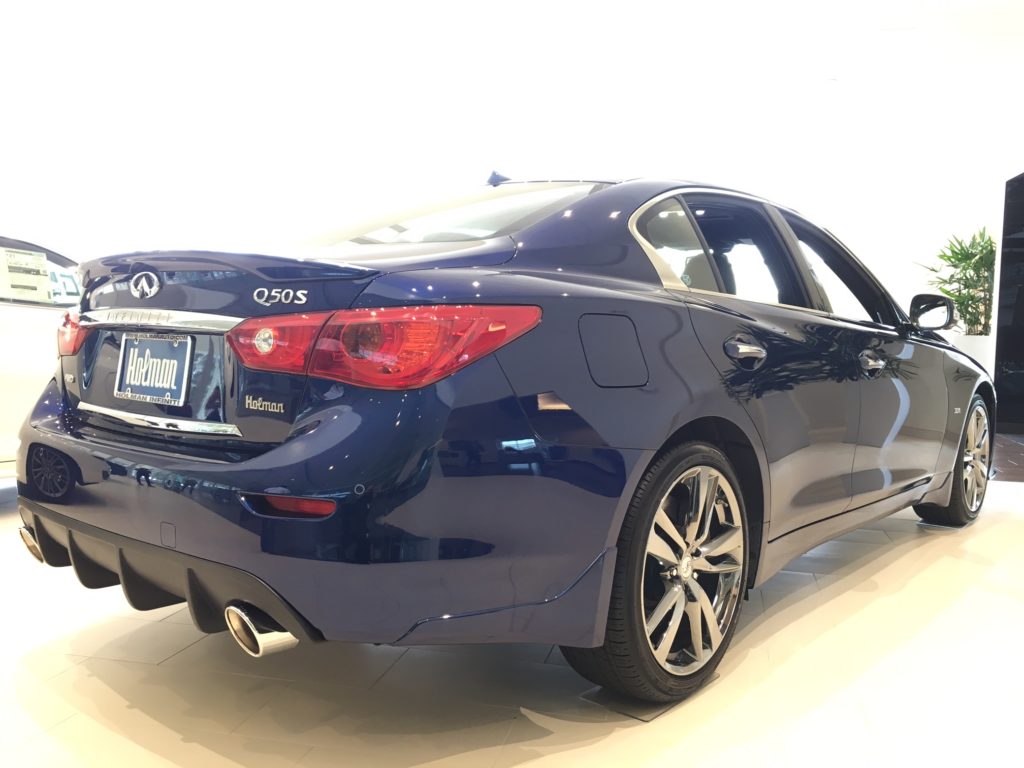 ---
STILLEN Sport Front Bumper Fascia Splitter for 2014-2017 Infiniti Q50 V37 (KB11225)
STILLEN Matte Black Rear Valance Diffuser for 2014-2017 Infiniti Q50 V37 AWD (KB11222MB)
---