Dealership Profile: Melloy Nissan x Rough Country Titan Lift Kit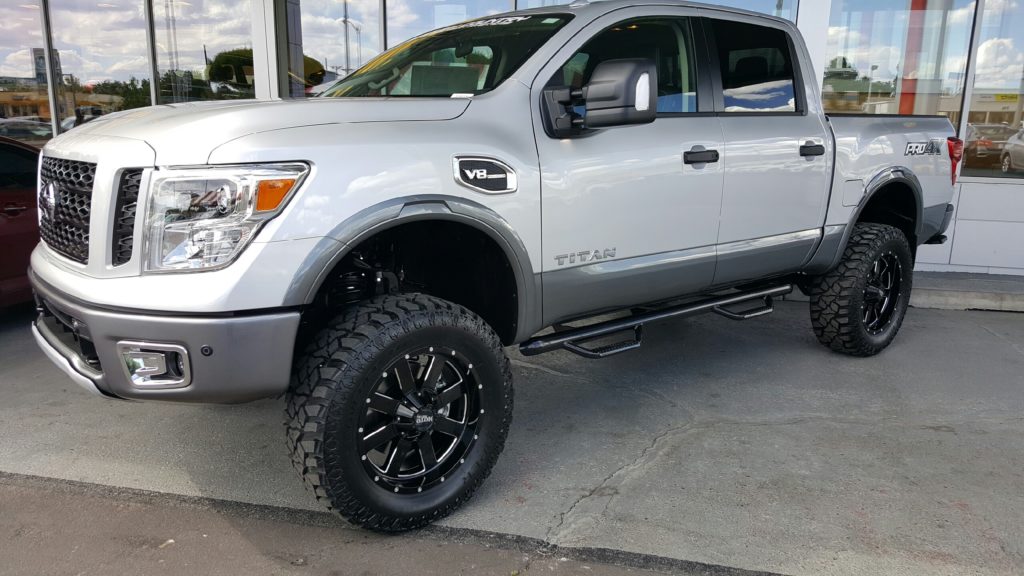 As any enthusiast knows, people gravitate toward vehicles that stand out, and aftermarket products can personalize a vehicle to stand out from the unmodified masses. For some buyers, these upgrades could very well influence their purchasing decisions, especially when the upgrades are available installed at the dealership. That's why many dealerships choose to offer customized and modified vehicles as part of their new car stock, giving them that 'extra something' to draw the attention of potential buyers.
Melloy Nissan of Albuquerque, New Mexico understands this quite well, and having an already-customized vehicle on the showroom floor gives customers something tangible to look at instead of having to imagine the vehicle 'as it could be'. One of the most popular upgrades for Titan fans is the Rough Country 6″ Lift Kit for 2017 Nissan Titan [H61] 4WD (87820), which is why offering new Nissan Titans with this kit already installed is an especially enticing prospect for new truck shoppers.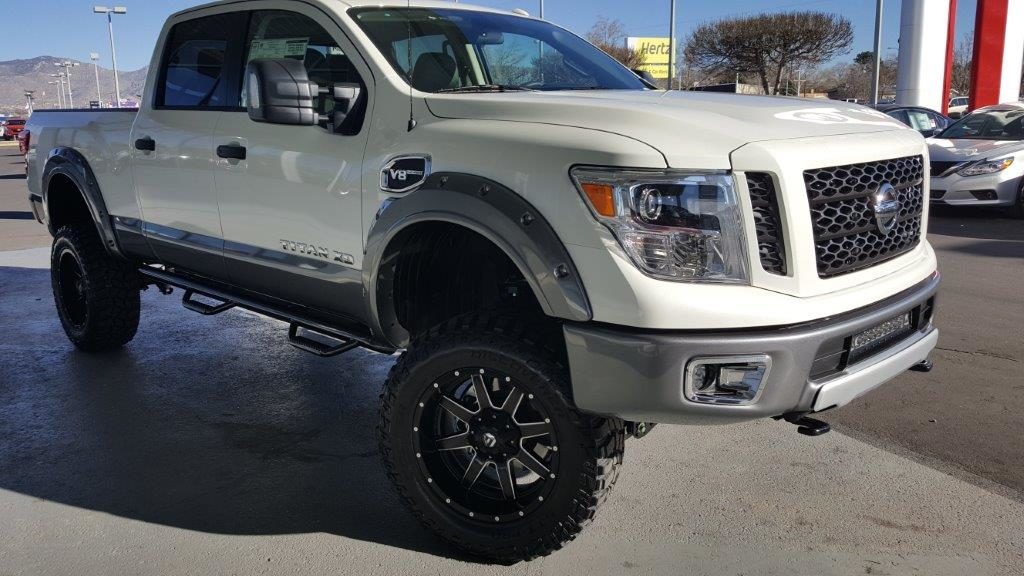 Offering Nissan Titans with Rough Country lifts installed has proven so popular, it's almost hard to keep up with the demand, according to the Parts Manager Jorge Nanez, who had this to say:
"As soon as the sales department gets another batch of Nissan Titans in inventory, they immediately send a couple of them over to the shop to be modified. Displaying upgraded vehicles always gets buyers' attention. Even if customers do not jump at the chance to buy the showroom model, they are inspired to modify their new vehicle in the same way but in their own choice of color and trim package. We have sold over 15 Rough Country to customers since they became available, and that does not even include the demo models that sell off the showroom floor! We are preparing six more demo vehicles, each being set up with a Rough Country 6″ Lift Kit for 2017 Nissan Titan [H61] 4WD (87820), Rough Country Pocket Fender Flares for 2017 Nissan Titan [H61] 4WD (87820), and Rough Country Black Series LED Light Bar for 2017 Nissan Titan [H61] 4WD (87820). The New Mexico state fair is coming soon and our plan is to display our modified Titans at the fair!"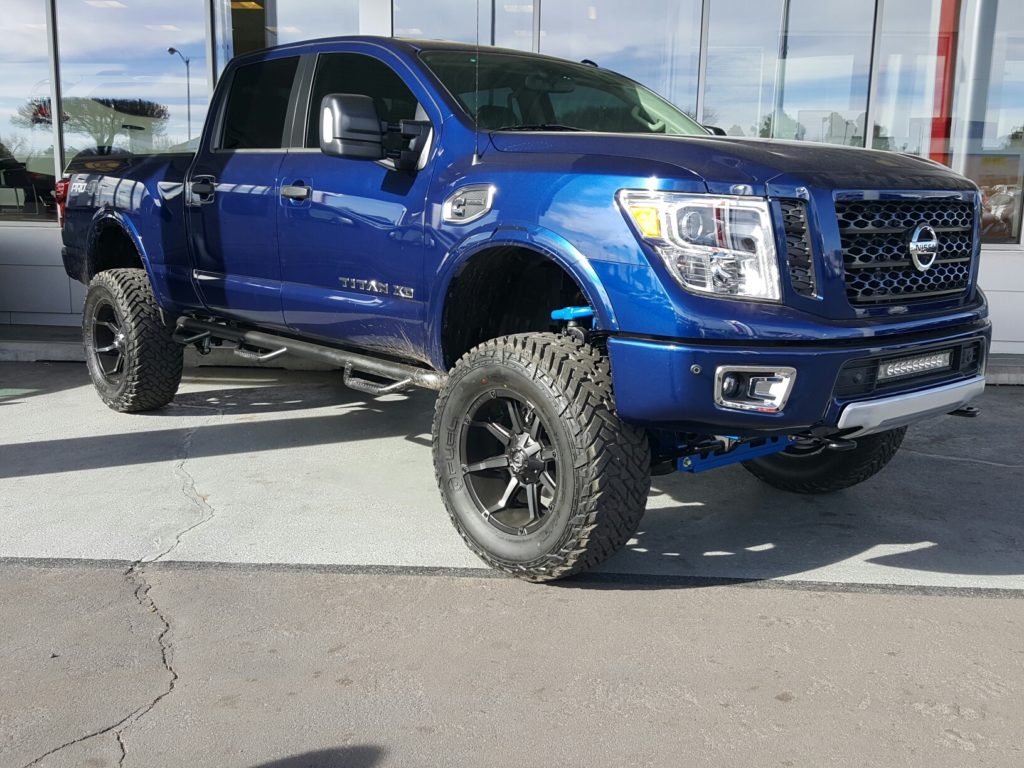 Installing a Lift Kit not only makes the Nissan Titan look better, but a proper lift can seriously enhance your off-roading capabilities as well as a part of your build.
STILLEN's network of dealerships not only share the STILLEN product line with its customers, they also offer products from STILLEN's extensive catalog of brand partners! If you're in Albuquerque, contact Jorge Nanez at 888-599-8674 or check out the Melloy Nissan website at www.melloynissan.com for more information. Otherwise, you can contact STILLEN directly at 866-250-5542, by email at sales@stillen.com or via Live Chat at www.stillen.com. We're everywhere you'd want to be!