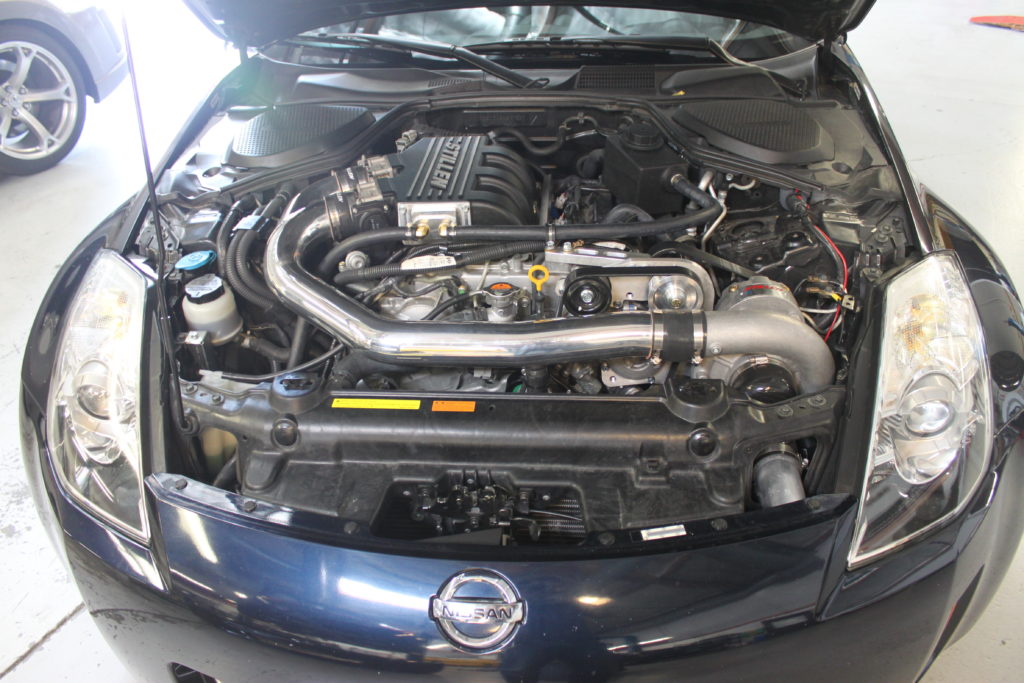 STILLEN is proud to announce the availability of the 2007-2008 350Z supercharger kit for the dual throttle body VQ35HR powered Nissan 350Z.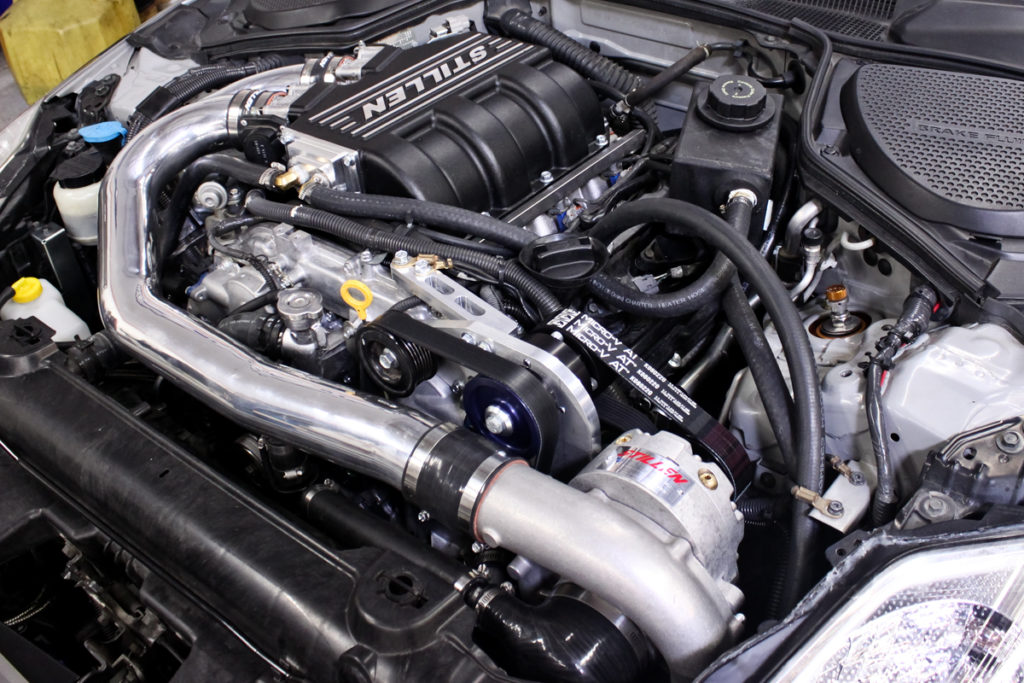 This STILLEN supercharger system took over a year to develop and involves revolutionary designs to offer customers easy upgradability and installation.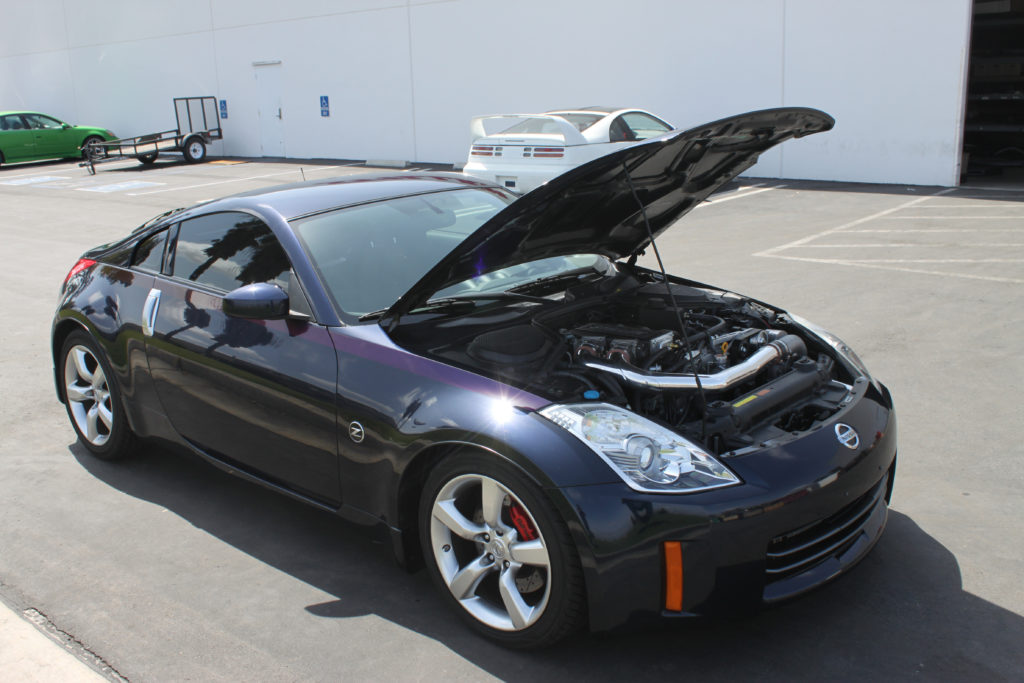 With this supercharger system, power for the 350Z and G35 is boosted to 450 horsepower at the crank (or 360-375whp), and this system won't give you a hard time when you need to smog, because these kits are CARB Exempt. Thanks to that CARB Exempt EO#, this means when smog – or inspection – rolls around, your car is 100% emissions legal. Since California is the strictest state in the union when it comes to emissions, if it passes CA standards, it probably will pass your local regulations. (Be sure to check your local laws to ensure you're compliant anyways)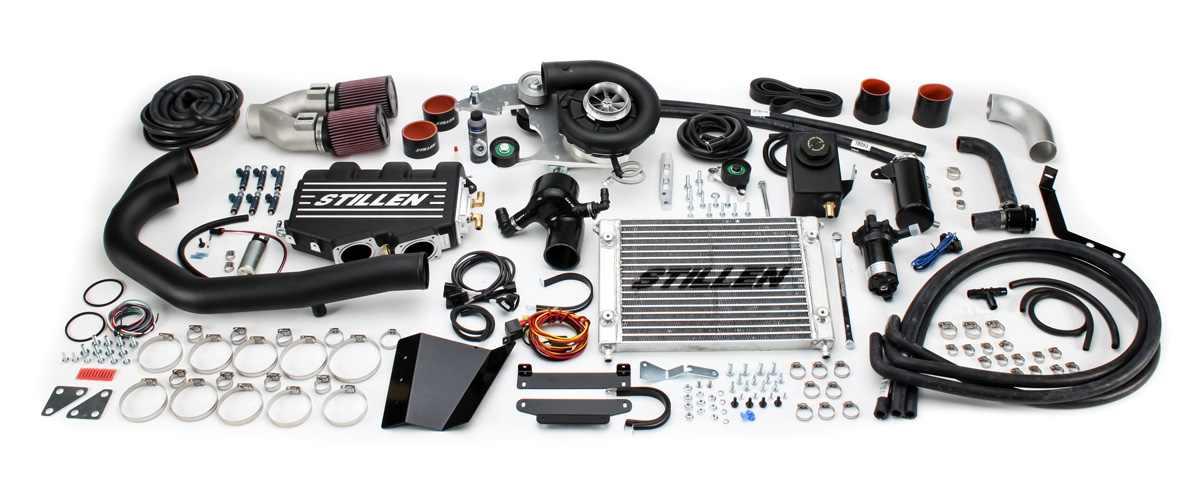 Air to water intercooler: By redesigning the intake manifold we were able to incorporate the intercooler inside the manifold, thus allowing us to cool the air charge immediately before the air enters the engine.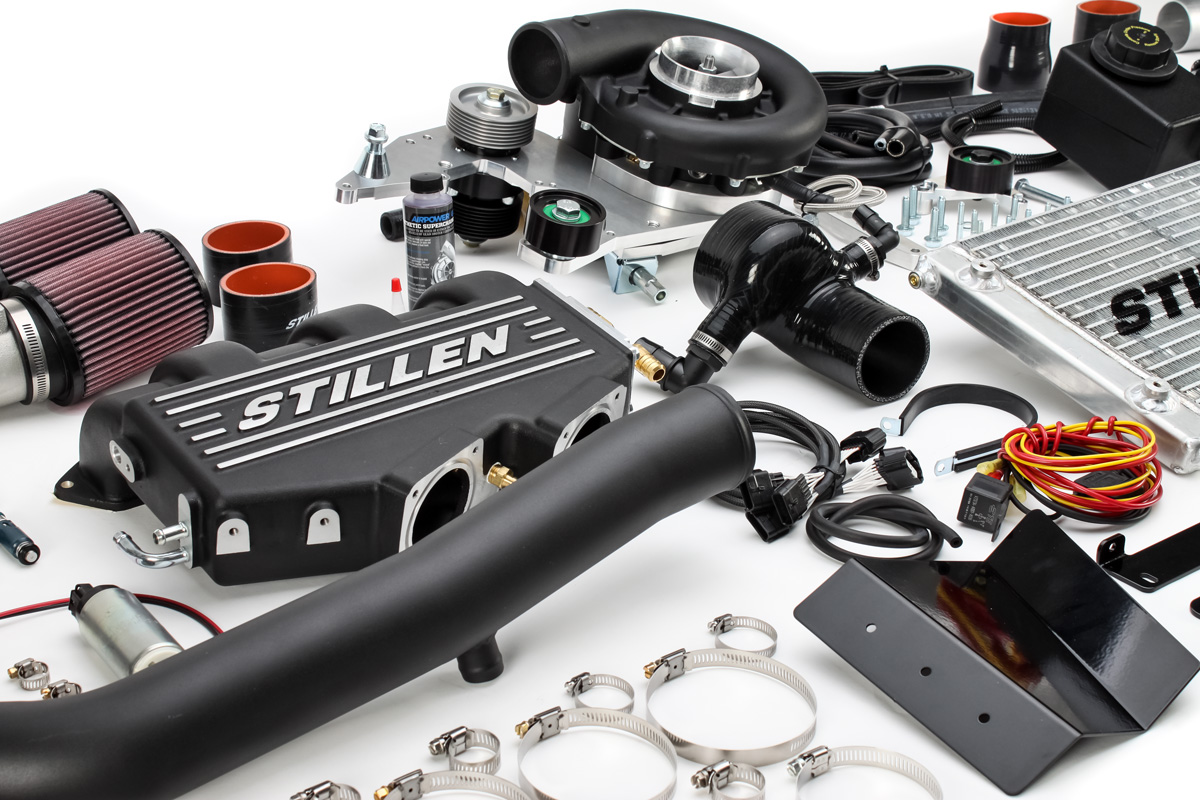 On the dual throttle body VQ35HR engines found in 2008-09 Nissan 350Z and 2008-09 Infiniti G35, power is slightly lower than the VQ37HR, due to the engine being smaller and the fact that VQ37HR has VVEL whereas the VQ35HR does not. Power output is typically around 450 horsepower to the crank (stock is 300hp to the crank), which ends up working out to around 360whp, in most cases.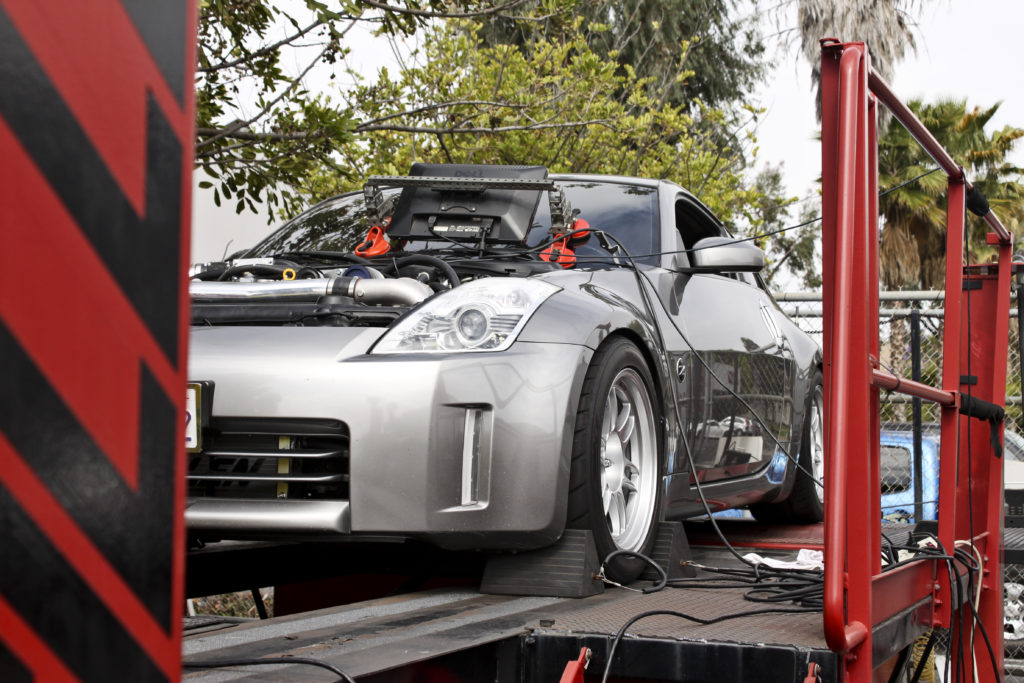 Additionally, the front mounted heat exchanger does not block the airflow supplying cool air to other vital coolers such as the radiator, engine oil cooler, transmission cooler, power steering cooler or the A/C condenser.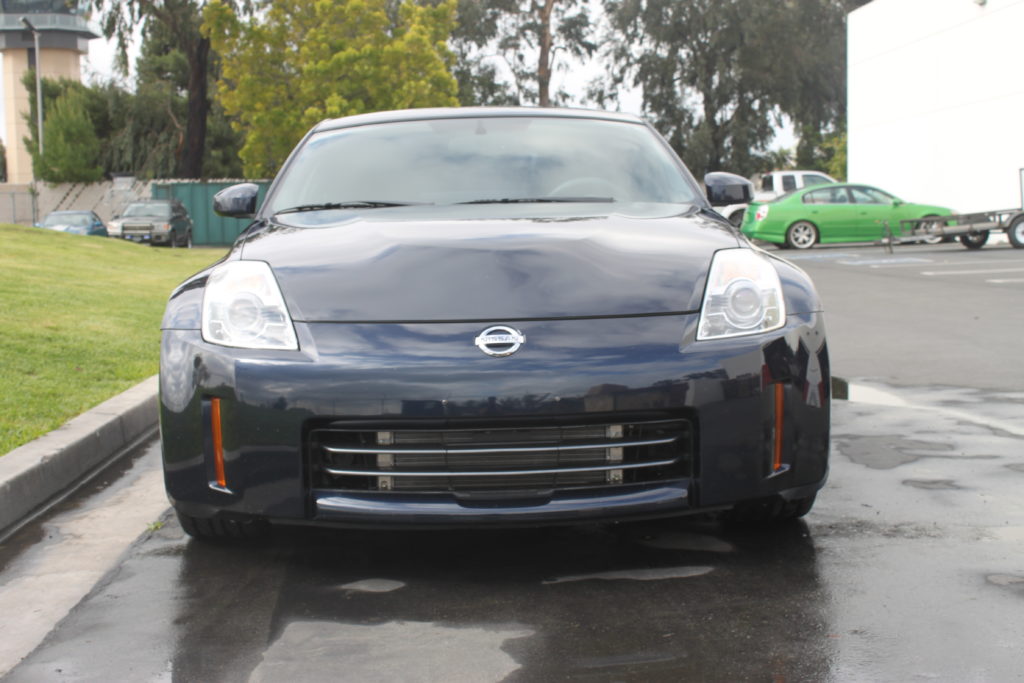 Because water is 4 times more efficient at dissipating heat than air, we are able to utilize a more compact heat exchanger to cool the water.


** Individual results will vary based on the baseline of the stock engine, type of dynamometer used, temperature, elevation, fuel and various other factors.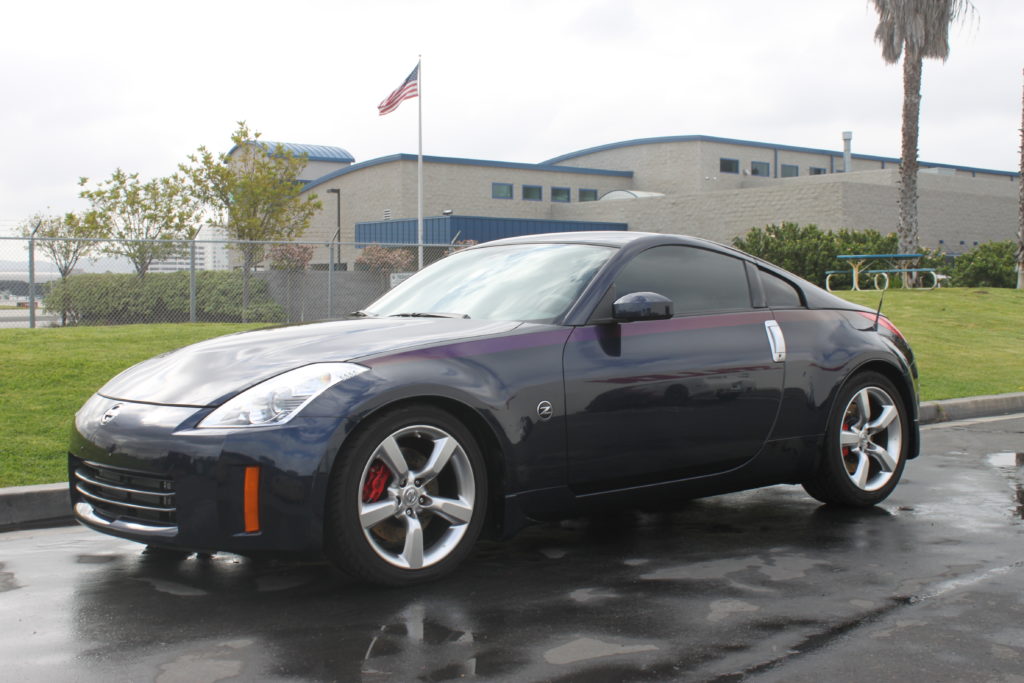 We put hours of testing and development into ensuring this kit performs as well on the 350Z and G35 as it does on the 370Z.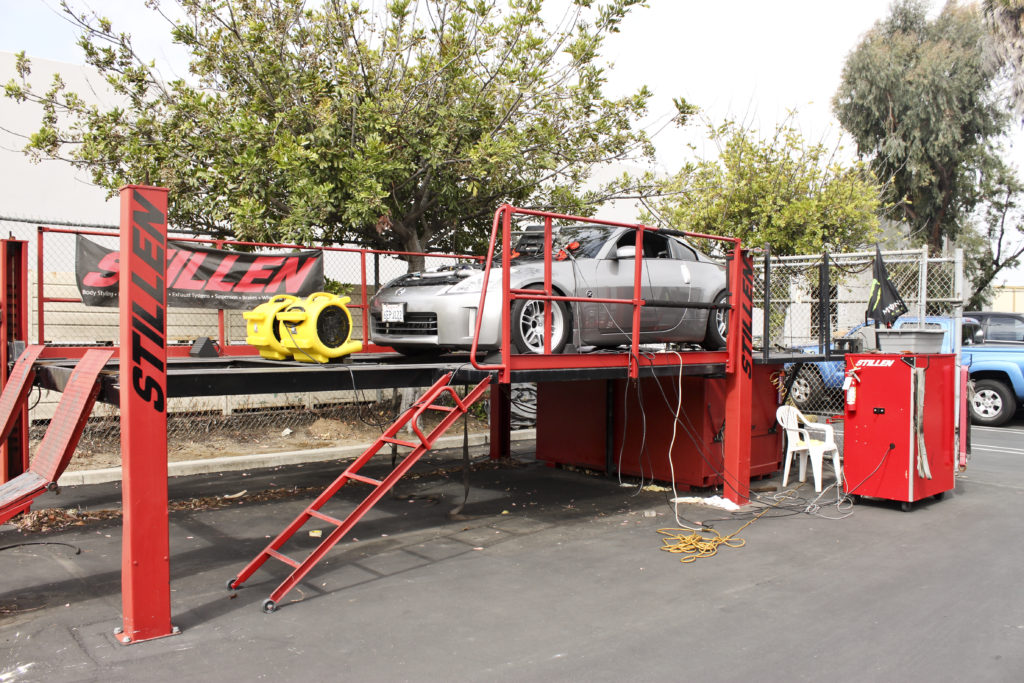 We offer this kit in 2 versions – the Tuner Kit, which does not include the tuner cable, tune file or license and assumes you've already got those items – and the Tuned Kit, which includes the tuner cable, a custom tune file and tuning support from STILLEN. Available in your choice of Satin, Polished and Black Powdercoated Finishes for the Supercharger and chargepipes.
Check out Yoshio testing the performance of his newly Supercharged 2008 G35 Sedan in the video below:

Check it out on a Supercharged VQ35HR 350Z in this clip:
Have questions or want to order this kit for yourself? Give us a call at 1-866-250-5542, chat live with the team at STILLEN.com or email us at sales@stillen.com – and of course, you can always stop by the shop during business hours.