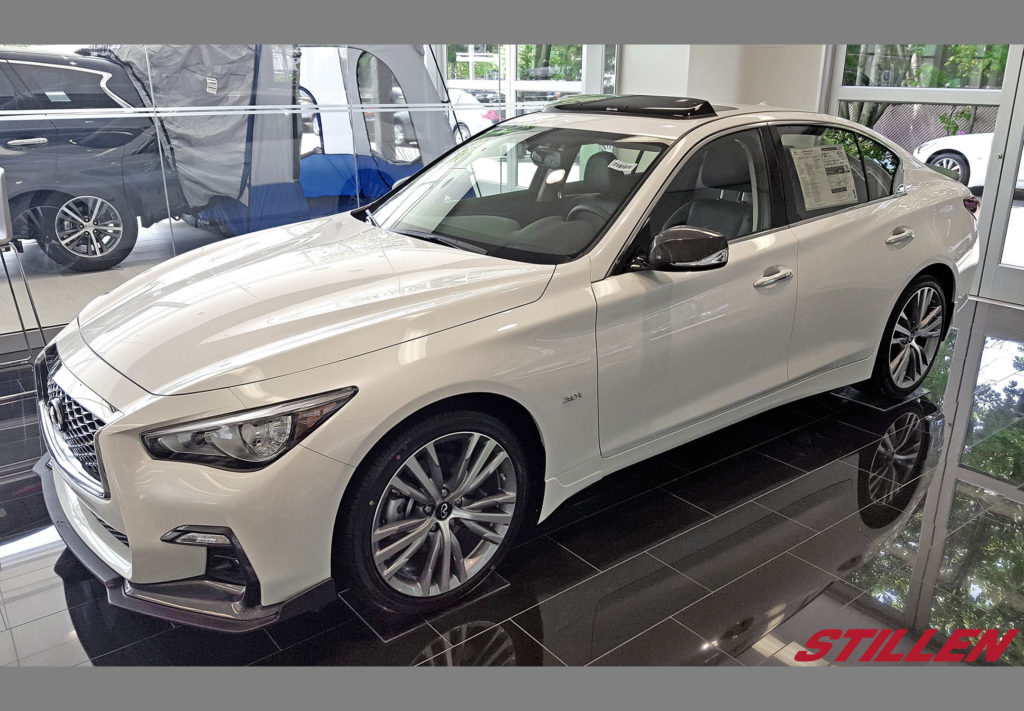 When it comes to selling cars, it's almost an unwritten rule that a flashier car gets more people interested. Competition Infiniti certainly has that figured out, having fitting this showroom-fresh 2018 Infiniti Q50 with a suite of STILLEN 2018 Infiniti Q50 parts to make this sport sedan stand out from the crowd. Up front, the Q50 has been fitted with a matte black STILLEN Front Splitter for 2018 Q50. The painted matte black finish gives the splitter the appearance of a factory equipment option.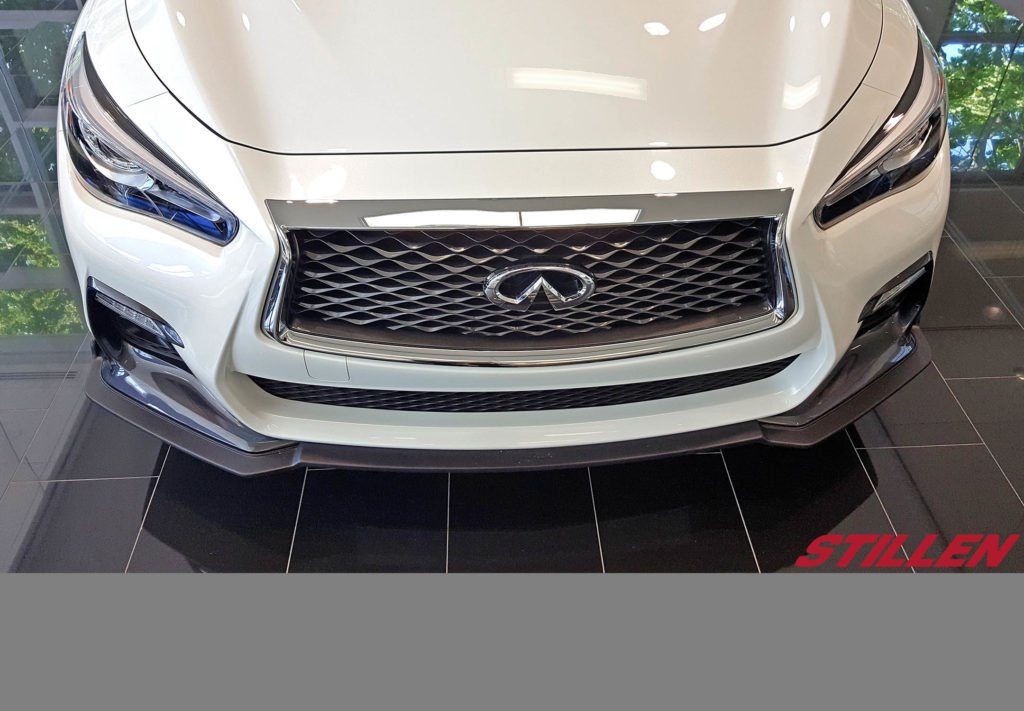 We totally redesigned our front splitter for 2018, and the results certainly do look sharp on this 2018 Q50 at Competition Infiniti.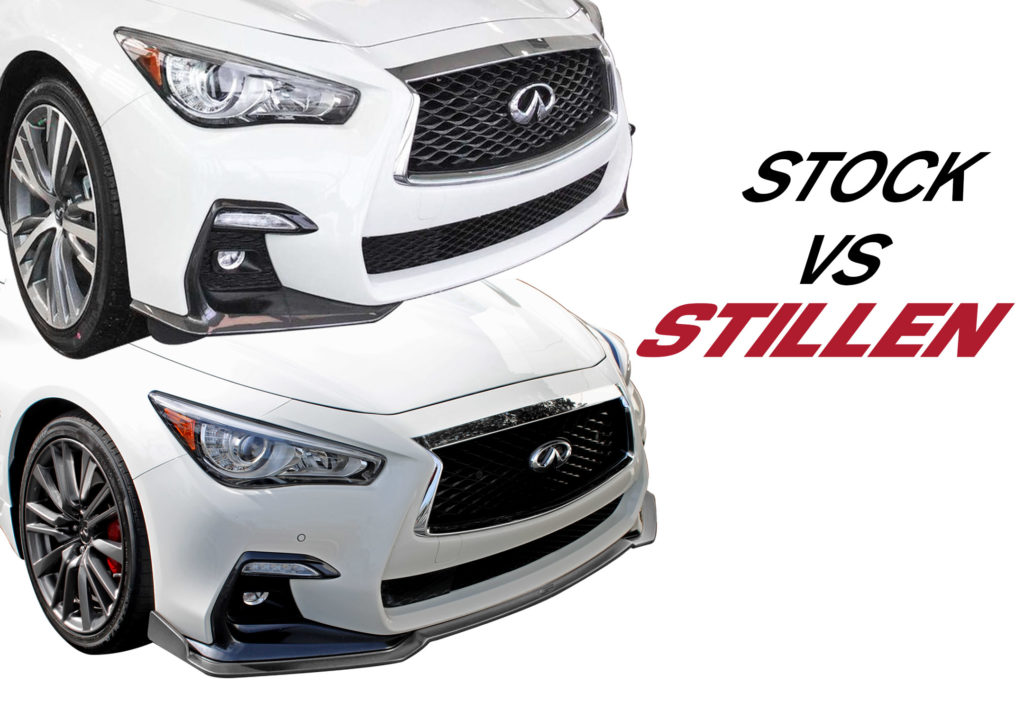 Compared side by side, it's clearly more aggressive than stock and spices up the car a good bit. Molded in rugged, durable and resilient urethane, this front splitter is built to survive the road again, and won't be wrecked the first time it brushes a steep driveway or something, as would happen with carbon fiber or fiberglass. This means you've got parts that will look good for years to come. The aggressive lines compliment the fluid styling of the '18 Q50 refresh.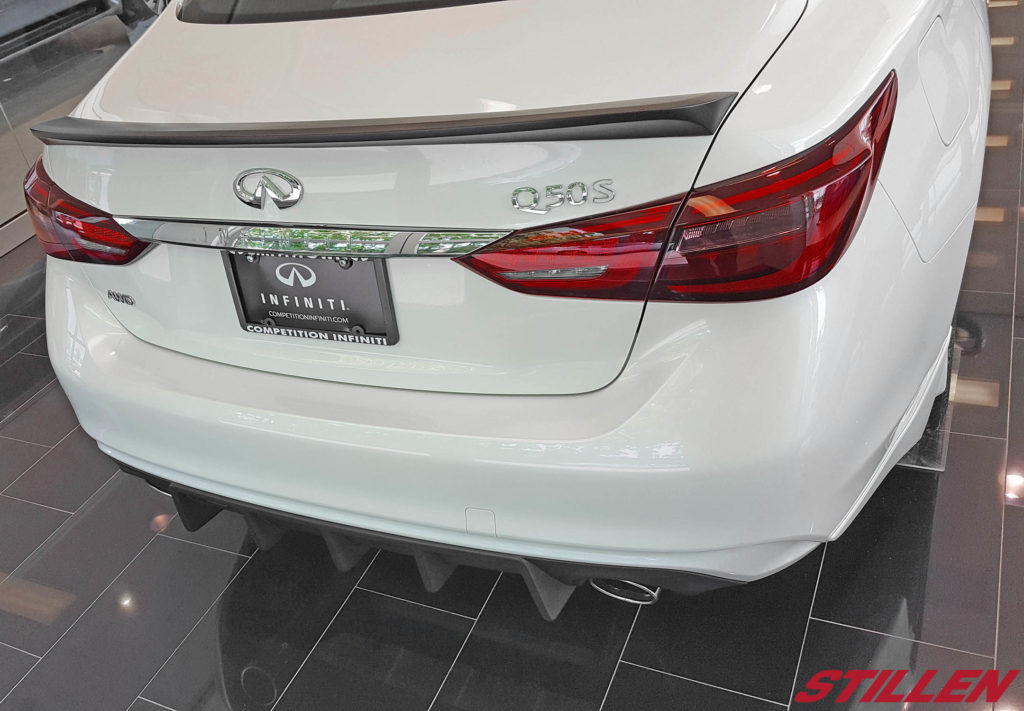 Completing the look, at the rear of the car, the Q has been equipped with a STILLEN 2018 Infiniti Q50 Rear Diffuser, painted in matte black, like the front splitter.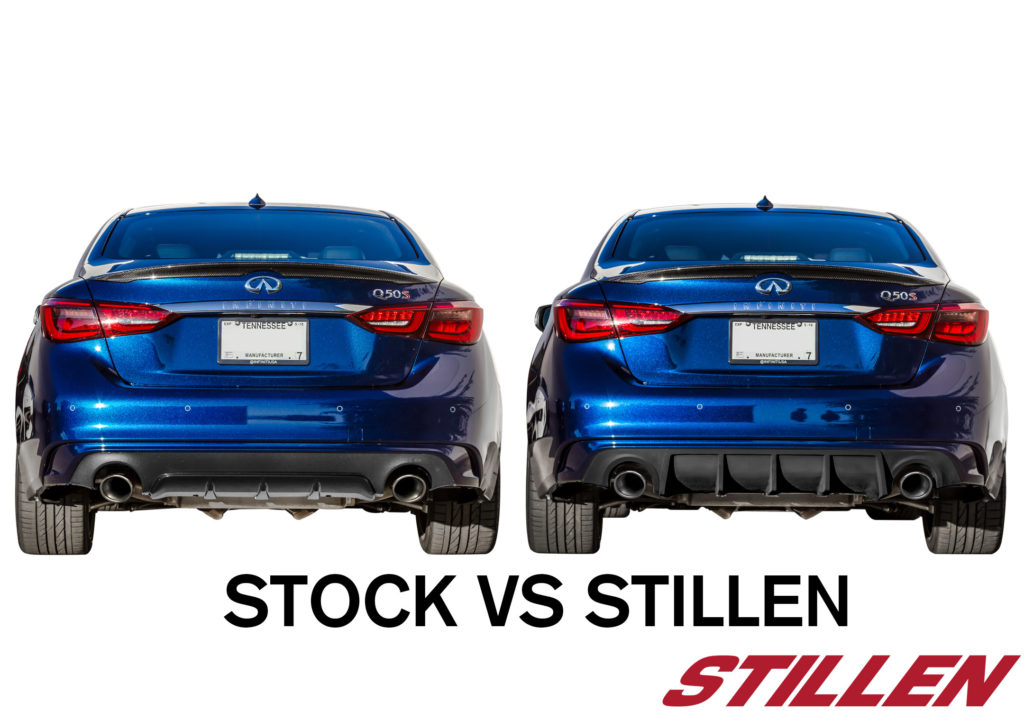 Check out the side by side comparison – the rear diffuser especially dials up the aggression, and gives the car a race-car-for-the-street aesthetic sure to pique the interest of everyone that walks through the doors at Competition Infiniti. The cherry on top here is a STILLEN Trunk Spoiler for 2018-14 Infiniti Q50, which pairs beautifully with the diffuser.
All in all, these three simple cosmetic parts made quite the difference in this car's aesthetic.
Check out the full collection of STILLEN Styling Parts for the 2018 Q50 here.
Interested in buying this Q? Visit
SMITHTOWN, NY 11780
(631) 361-4636
PARTS FEATURED: