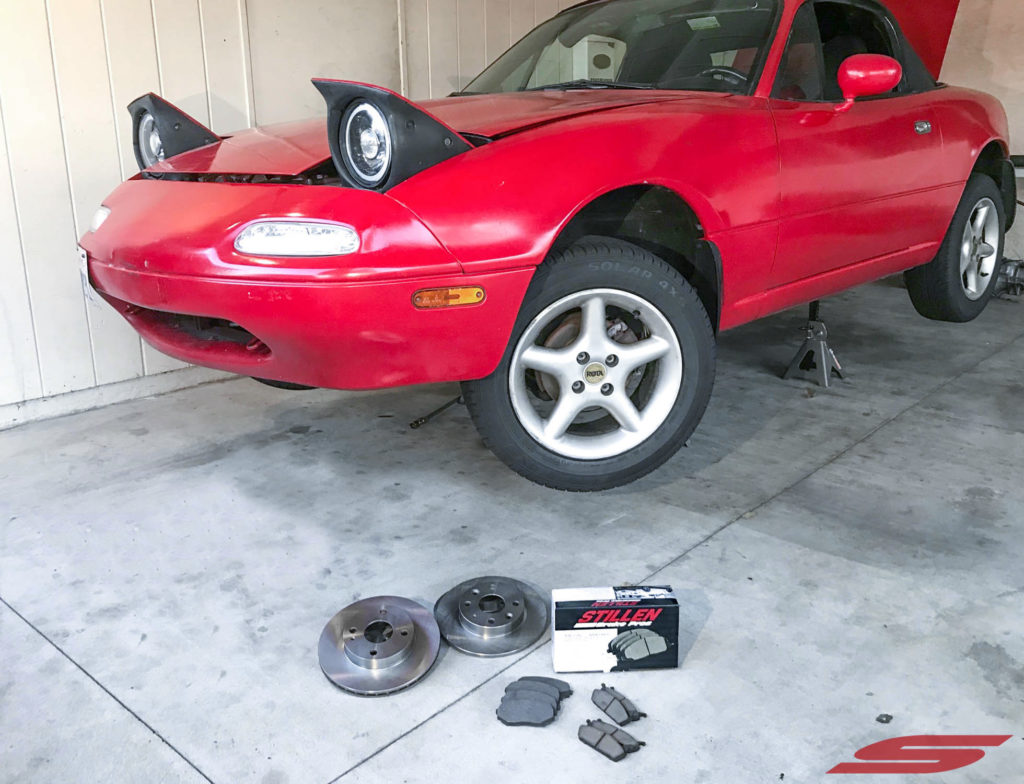 Introducing Cindy, the project dailydriver Miata.
At STILLEN, we're mostly known for working with Nissan and Infiniti models, but did you know we offer brakes for virtually every make and model? Yep, whether you've got a 1985 Ford Escort or a 1969 Chevrolet Camaro Z/28 with factory 4-wheel discs to a 2017 Nissan 370Z to even a first-year NA6 Mazda Miata. That last one's our project-car-du-jour, the idea here being a basic, street-friendly daily driver Miata that can still perform, without diminishing its fantastic fuel economy or streetability. For as long as we've been around, we've been making high performance brakes – STILLEN Brake Pros might not be a household name, but those in the know are fans of the STILLEN Brake Pros range of brake parts. As with all STILLEN builds, the goal here is to improve the car without making it uncomfortable or impractical.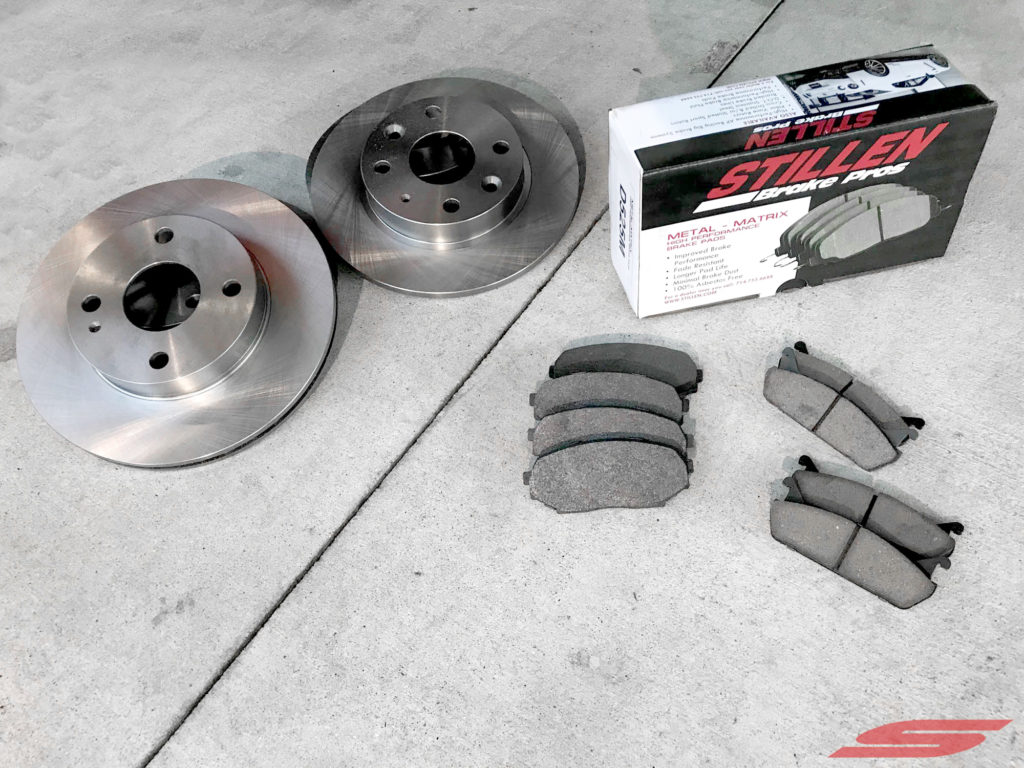 STILLEN Metal Matrix Front Pads for NA6 / Rear Pads for NA6 + Blank STILLEN Front Rotors for NA6 / Blank STILLEN Rear Rotors for NA6
As with any older car, basic maintenance is a given. The OEM NA6 Miata brakes are a bit small, and the cheapie replacement rotors and pads that were on the car when it came to us leave a lot to be desired. While their performance is adequate, they certainly could have a better bite and feel. While we had the Miata out of commission for a Clutch Replacement (stay tuned for the post about that), we took the opportunity to replace the brakes while we were at it.
Since we're not doing much powerwise for the Miata, we opted for a set of STILLEN Metal Matrix Brake Pads. STILLEN Metal Matrix pads offer a great compromise of stopping power and low dust output, for a reasonable price. As brakes go, they offer a great bang for the buck. We do want to note here that these are not race brakes, but more 'OEM+', an improvement over the original factory equipment – a more efficient way to use the OEM brake setup.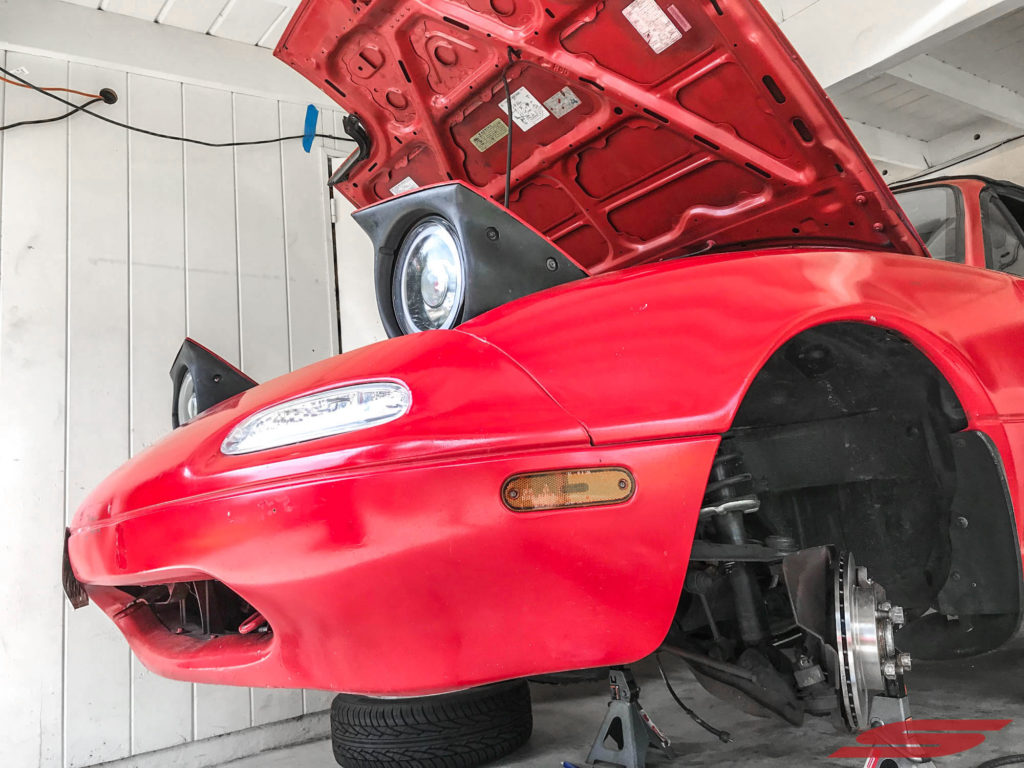 As for the rotors, since this is a daily, and for the sake of subtlety, we went with blank rotors. These high-quality premium STILLEN Brake Pros Rotors have a higher carbon content and higher quality materials, so while it's identical to the stock part, the actual composition means this rotor will dissipate heat more efficiently than stock. It's worth saying that the main performance advantages to be had are in the machining process – be that slotting, cross-drilling or both – but the rotors composition also can improve performance.
The OEM heat shields on the Miata's brakes have a clever little divot to ensure that cool air is routed into the center of the rotors. Being designed as track-friendly, the brakes swapped on in minutes. Frankly, jacking up the car, securing it on stands and pulling off the wheels took more time than swapping the front brakes did. The rear brakes are non-vented, so the higher carbon content helps prevent brake fade. STILLEN offers the replacement rotors for the Miata and most vehicles as cross-drilled, slotted, or both, and as we said earlier, the machining does offer a significant performance benefit.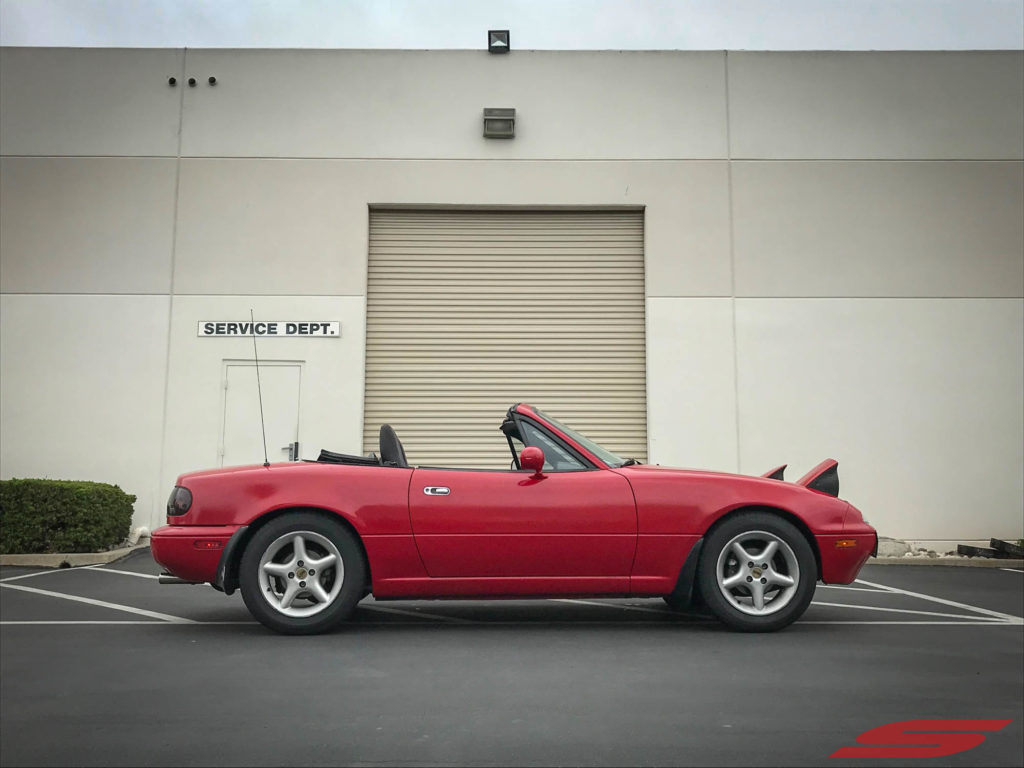 The rear brakes were a bit more of a challenge, but the trick to these is knowing you have to remove the 10mm "concealment plug" adjacent to the park brake bracket bolt in order for the calipers to release the rear pads, and as with many rear brake systems, the rear caliper pistons must be 'spun' clockwise back into place, as opposed to compression like is used up front.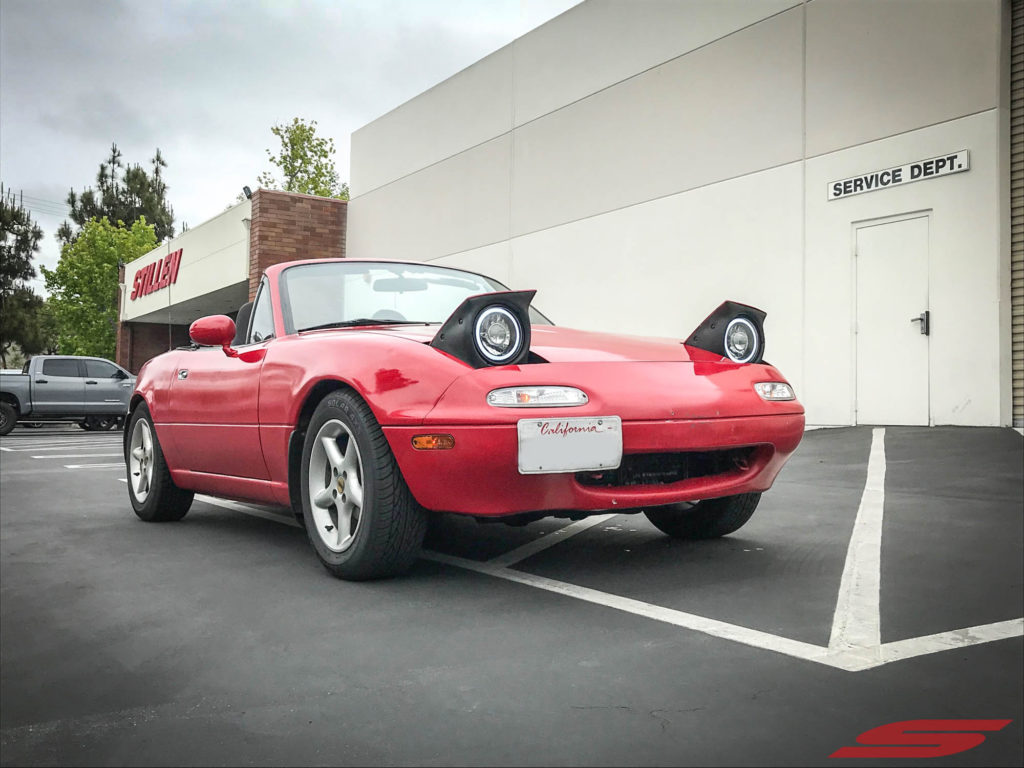 While we've only had the brakes on the car long enough to bed them in and start 'feeling them out', even just commuting, stopping power is smoother and noticeably more aggressive than the previous set of pads. Braking performance is stronger, quieter and smoother – the STILLEN BrakePros parts delivered on what they promised to do. These are application specific, and as we said, STILLEN offers performance replacement brake components for pretty much anything.
Need brakes for your car? Odds are, we've got something for your vehicle, and your style – plain, drilled, slotted or both! Give us a call today at 1-888-250-5542, chat live with the TEAM STILLEN right on www.stillen.com or stop by the showroom anytime during regular business hours.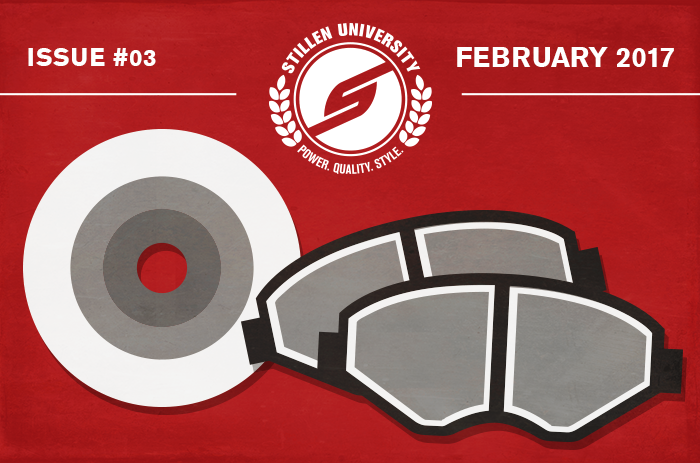 Thanks for reading, see you next time!