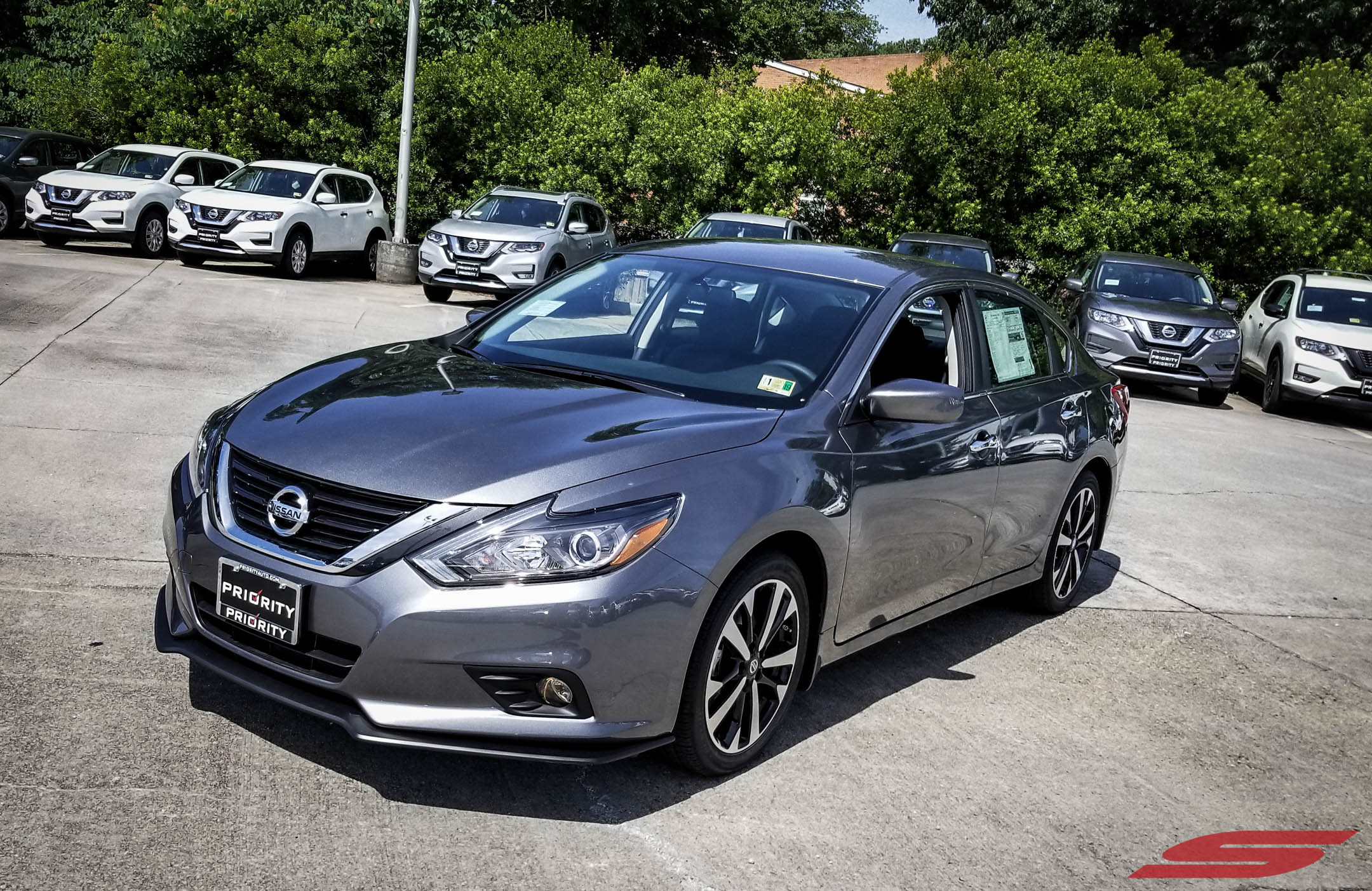 Every once and a while we get photos back from Nissan and Infiniti dealers across the US, showcasing vehicles modified with products and guidance from STILLEN. This customized 2018 Nissan Altima SR was sent in by Priority Nissan of Newport News. The 2016+ facelift of the Altima is a bit plain-jane (anonymity is a bit of a hallmark of the Altima's class), but with the addition of a few minor tweaks, Nissan's midsize sedan can look worlds better and be much better to drive.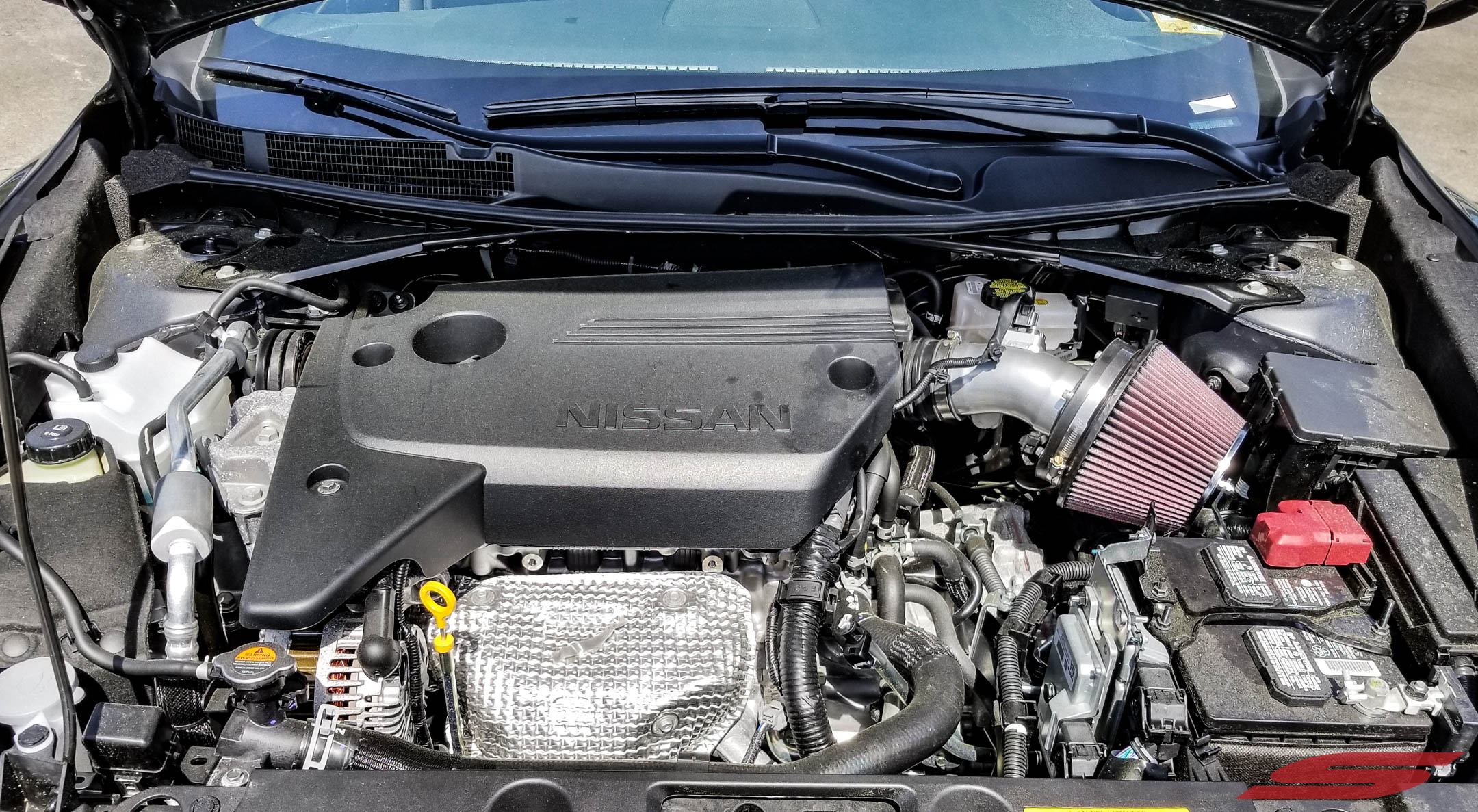 Giving the four-pot Altima a bit more oomph under the hood is a STILLEN High Flow Intake for 2013-18 Nissan Altima, good for a moderate but noticeable 6WHP gain and sharper throttle response – and unlike many aftermarket intakes, this one's 50-state emissions legal, thanks to its CARB Exempt EO#, and STILLEN parts (when installed correctly by a professional) will not void or affect your factory Nissan powertrain warranty.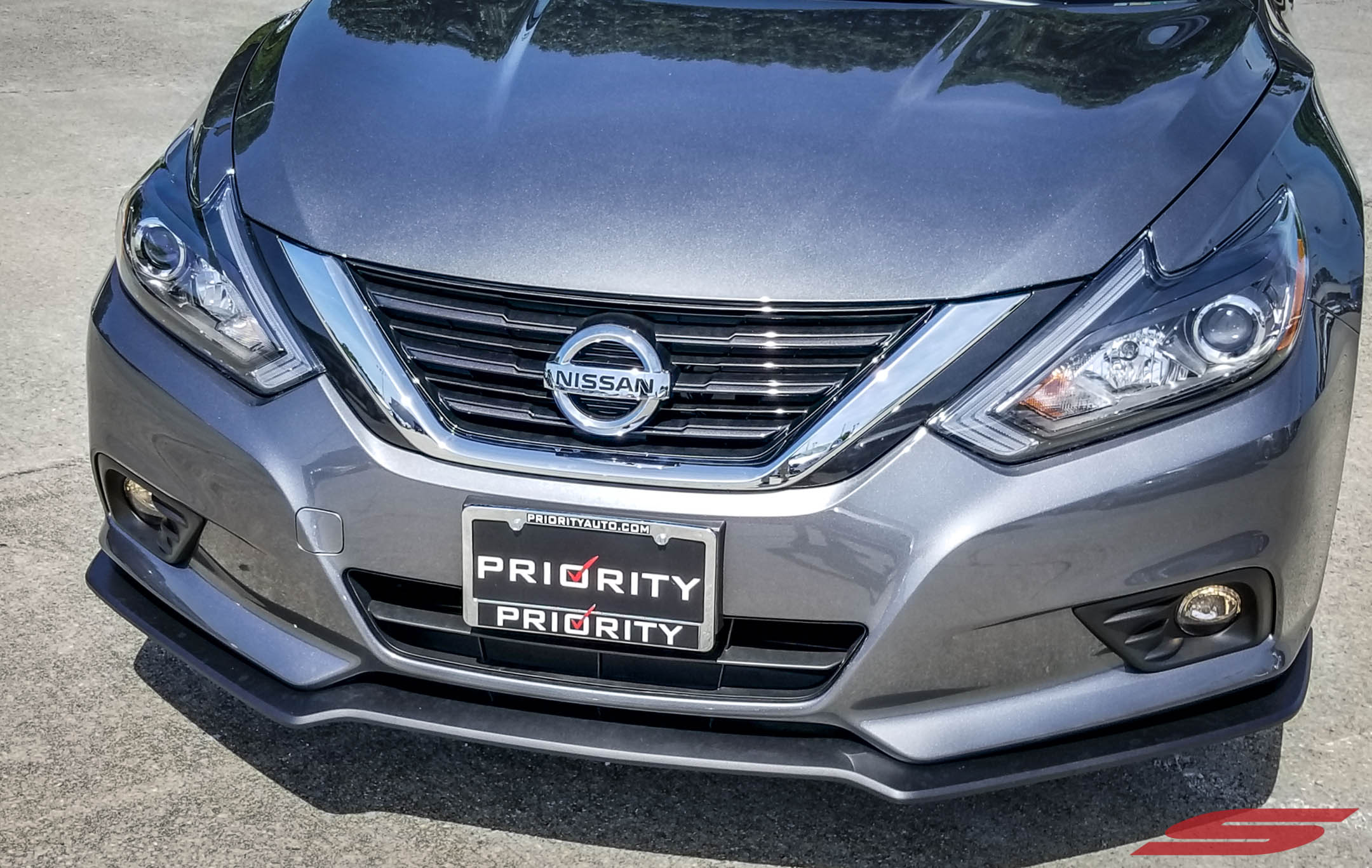 The most obvious change up front is the Matte Black STILLEN Front Splitter for 2016-18 Nissan Altima. With contours that echo the Altima's factory styling and optional pre-painted matte black finish, the STILLEN front lip looks like it could be a factory accessory.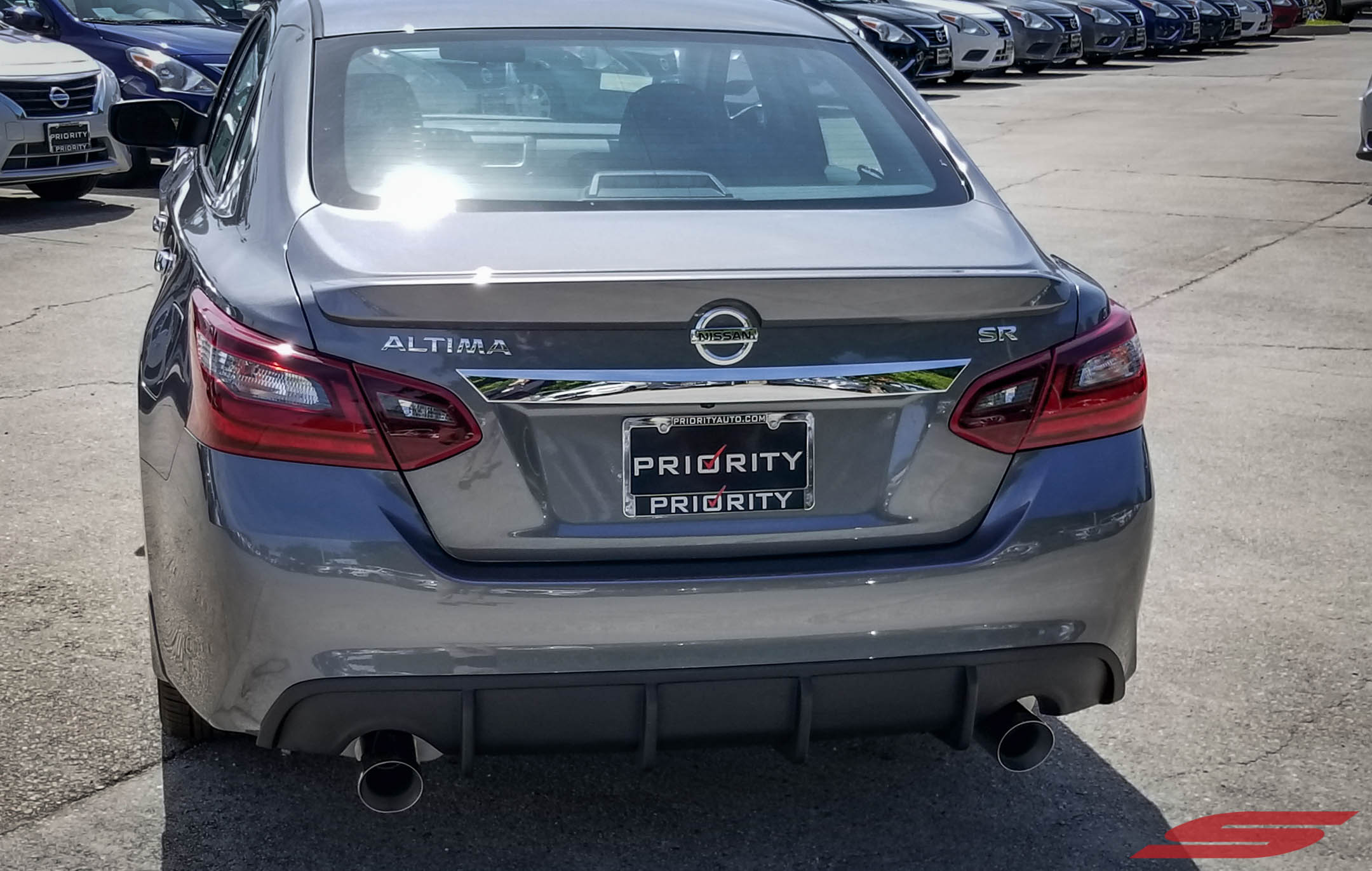 Spicing up the rear end's appearance, giving the Altima a much sportier and distinct aesthetic is a STILLEN Rear Diffuser for 2016-18 Nissan Altima. This diffuser installs directly over the OEM rear bumper and highlights the STILLEN Exhaust for 2016-18 Nissan Altima as well. Speaking of which – this particular Altima features our exhaust. With a mild note at idle but a bit of growl under throttle, the Stillen Exhaust for the Altima offers a nice balance of performance, style and sound that's easy to live with in traffic – and that means no drone.
Thank you to Priority Nissan for sharing these photos with us – with this Altima dressed up like this, it's sure not to stay for long – call Priority Nissan of Newport News at (757) 369-6600.
Want your Altima to stand out from the crowd? Call us today to order the same STILLEN Upgrades seen here for your vehicle.