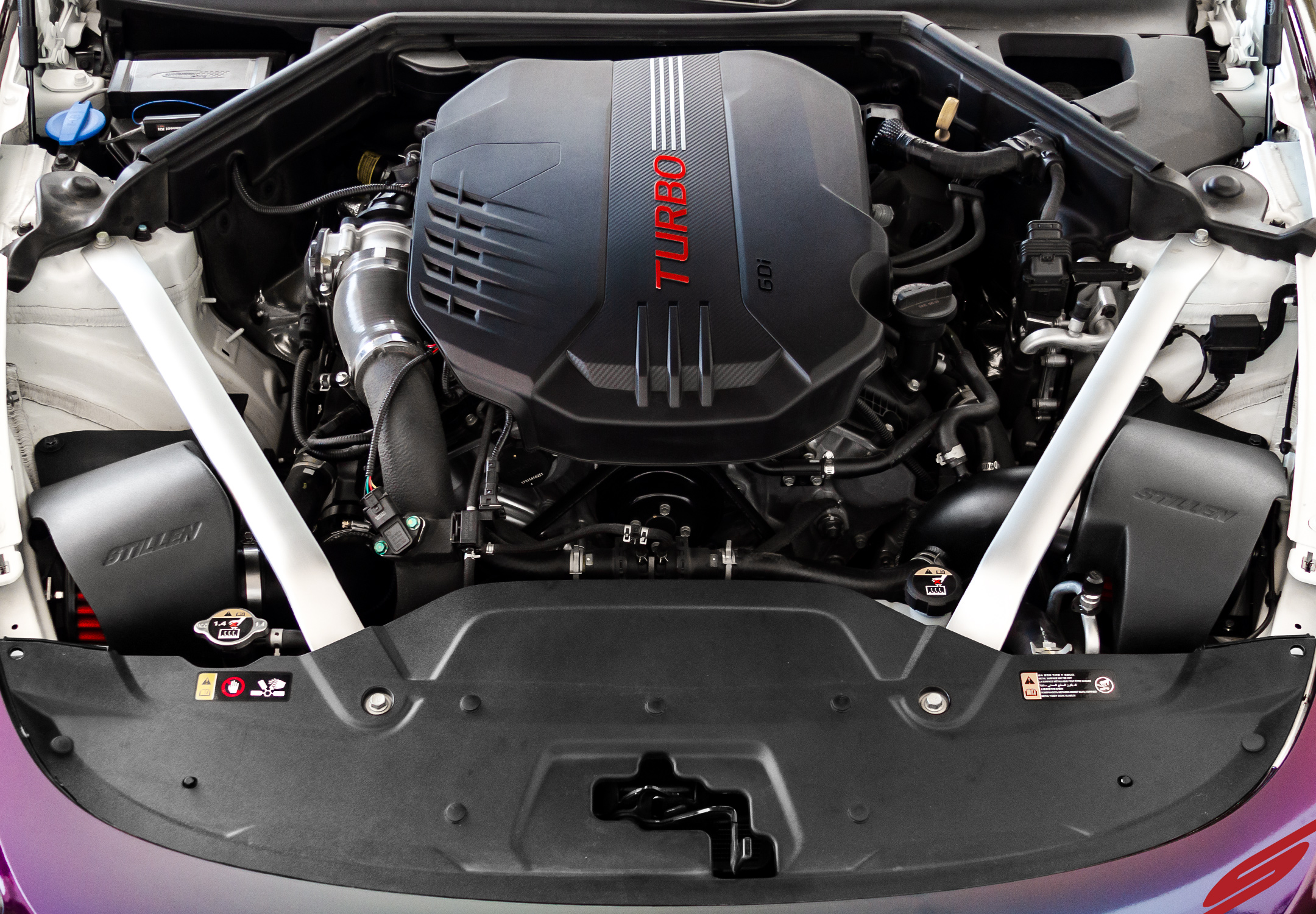 STILLEN is proud to announce the release of our KIA Stinger GT 3.3L V6 Twin Turbo Hi-Flow Air Intake.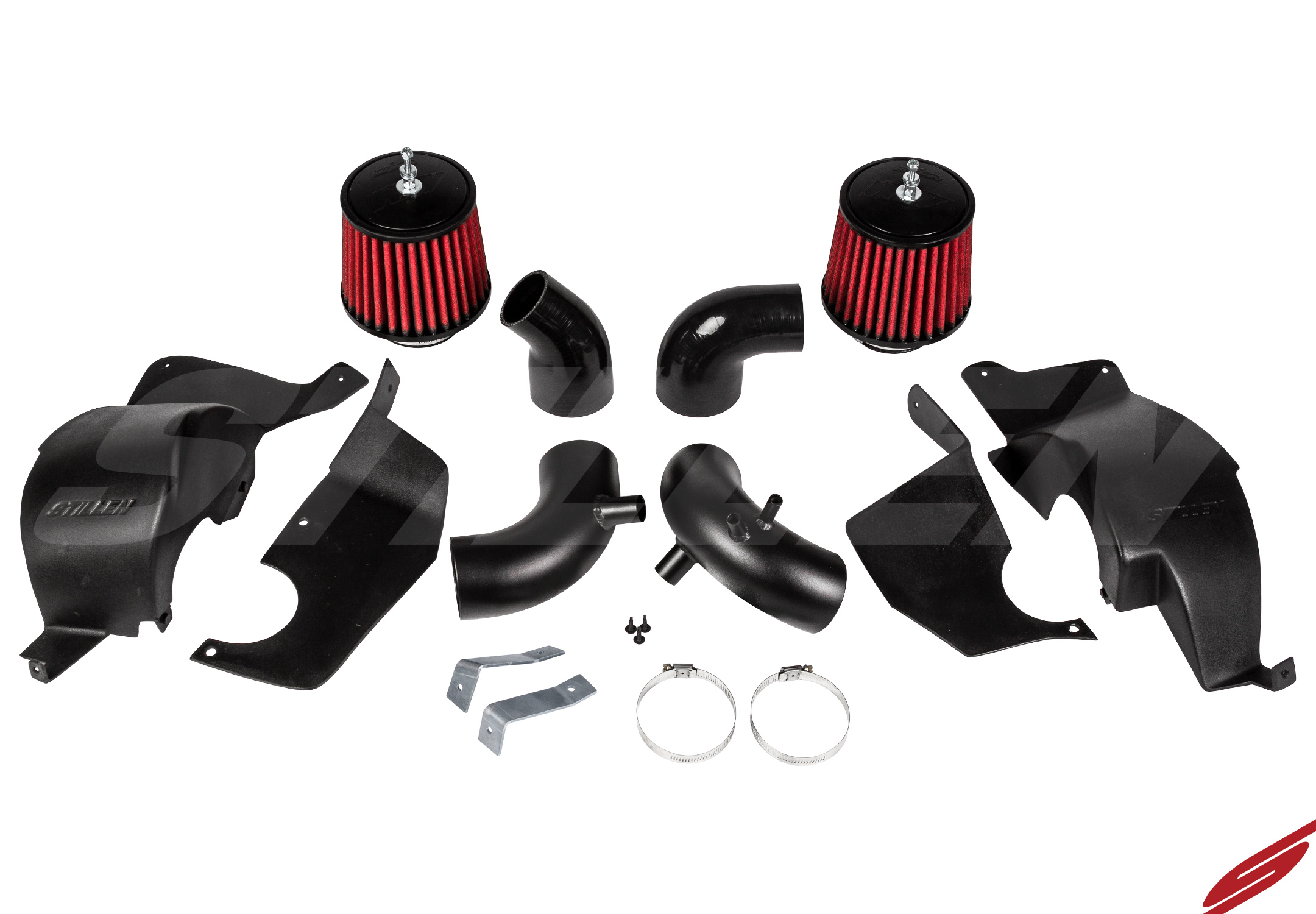 After many different prototype configurations STILLEN combined our multiple decades of experience with metal fabrication and poly-urethane manufacturing to produce a hi-flow air intake. We utilizes both processes as well as the factory ducting to produce an air intake capable of providing an additional 25 horsepower and 31 lb./ft. of torque.
Testing began by removing the factory air intake and thoroughly measuring and inspecting the intake tract, factory couplers, turbine housings, and filter surface area.  After measuring these key areas our engineering and fabrication team set to work in producing a pair of 3" mandrel bent intake tubes that provide a perfectly smooth airflow path from the air filters in to the turbine housings.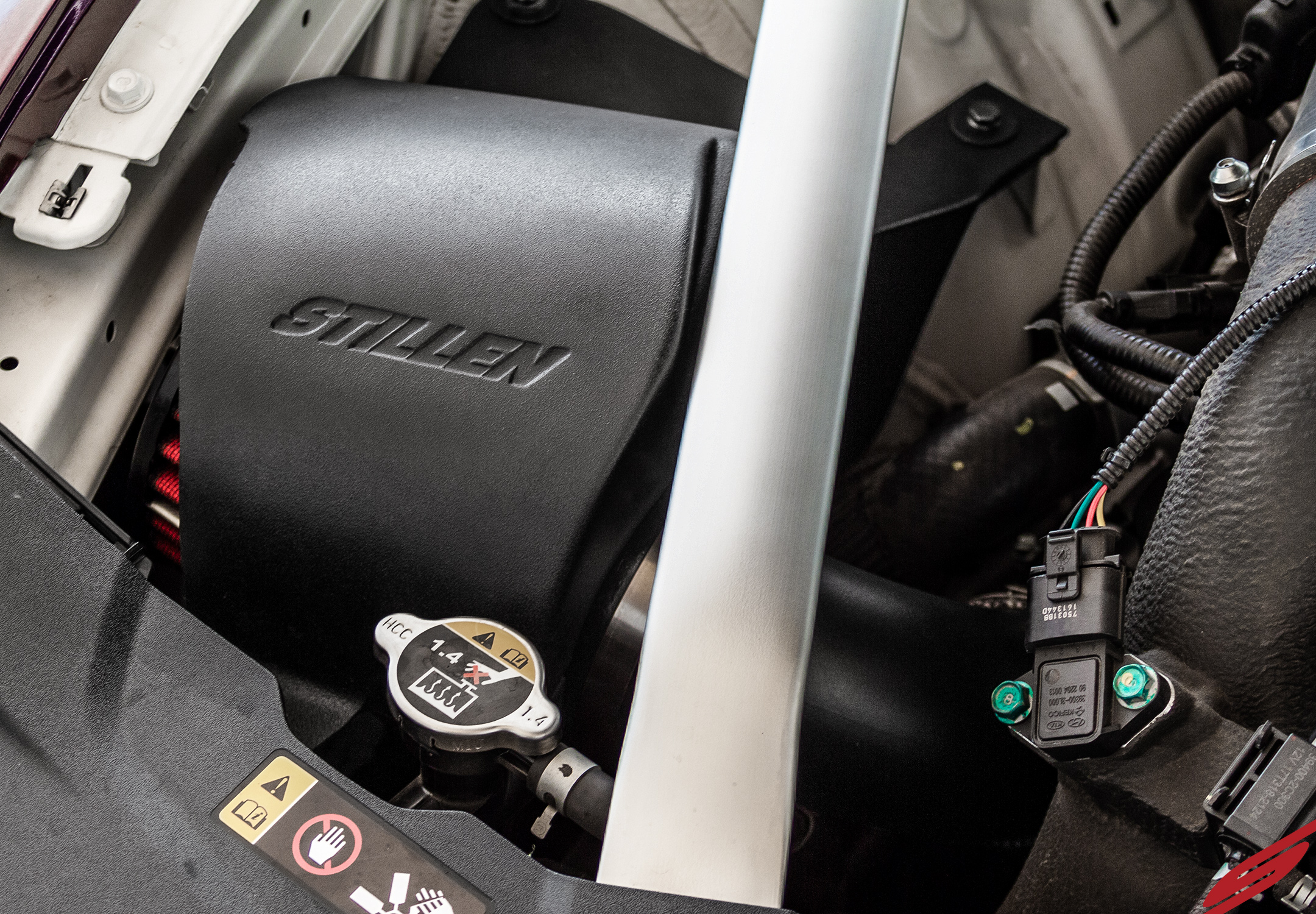 By increasing the surface area of the filter by more than 50% and cleaning up the air flow with less drastic mandrel bent tubing we are able to control the air flow leading into the turbos and improve the efficiency of the intake tract and the turbos ability to draw air.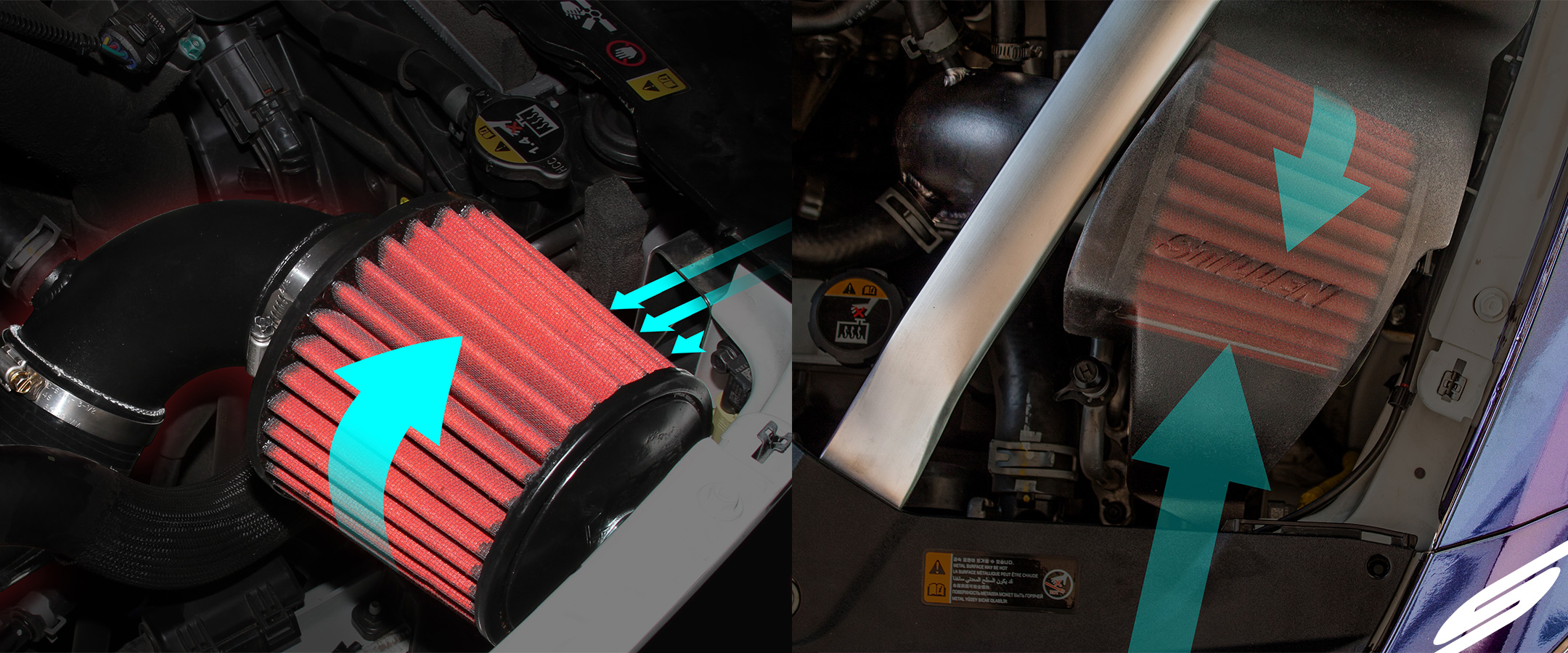 To complete the air intake a set of poly-urethane shields were created which block off the hot air from the engine bay and prevent this heated air from entering the intake tract.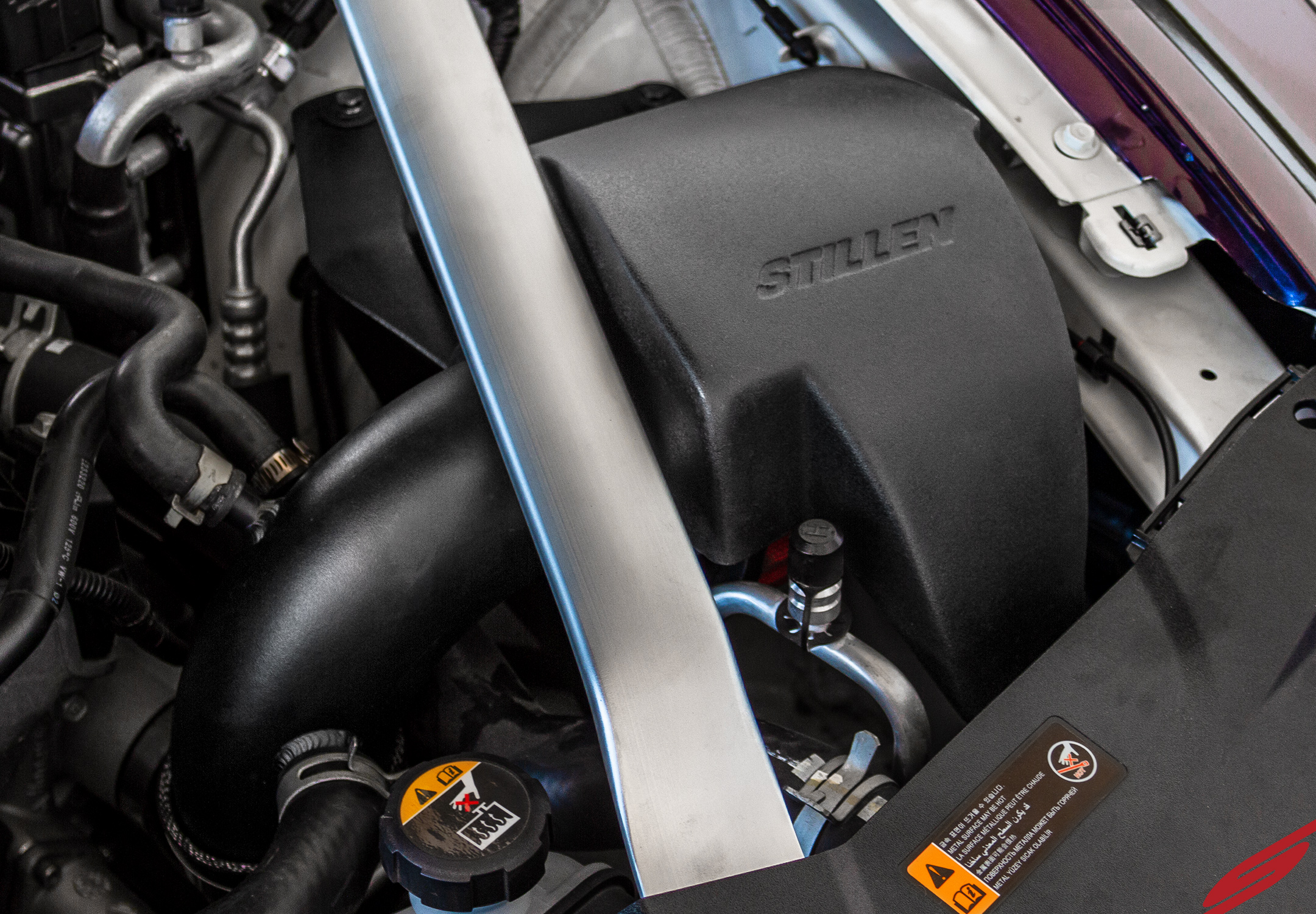 Unsatisfied with simply developing a kit that fit and produced significant gains in power and torque, STILLEN held the release of the intake until it had been tested for more than 5,000 miles.  We worked with a local owner who drives their vehicle long distances and offered the use of the vehicle for durability and long term testing.  Here are his thoughts:
"I went on another trip to Phoenix, Sedona, Grand Canyon with the KIA Stinger. Stock I would get a 26 mpg (highest ever recorded stock). But on this trip, I logged the best 32.1 mpg at 90mph I did not get a pic of that, but I did get one of 31.9 mpg at 80 mph with the intake and tune that's a 6mpg improvement! (long range driving). And when I filled it with gas, I got 375 mi usually it's around 300-330 mi depends on my driving habits…. this was done on sport mode, that's all I ever put it on.  P.S. I love the intakes especially when boost hits, if I'm next to someone and they hear the intakes most of the time they won't pull up next to me (intimidating turbo sound, LOL) and it holds up good to the 107 heat in Arizona."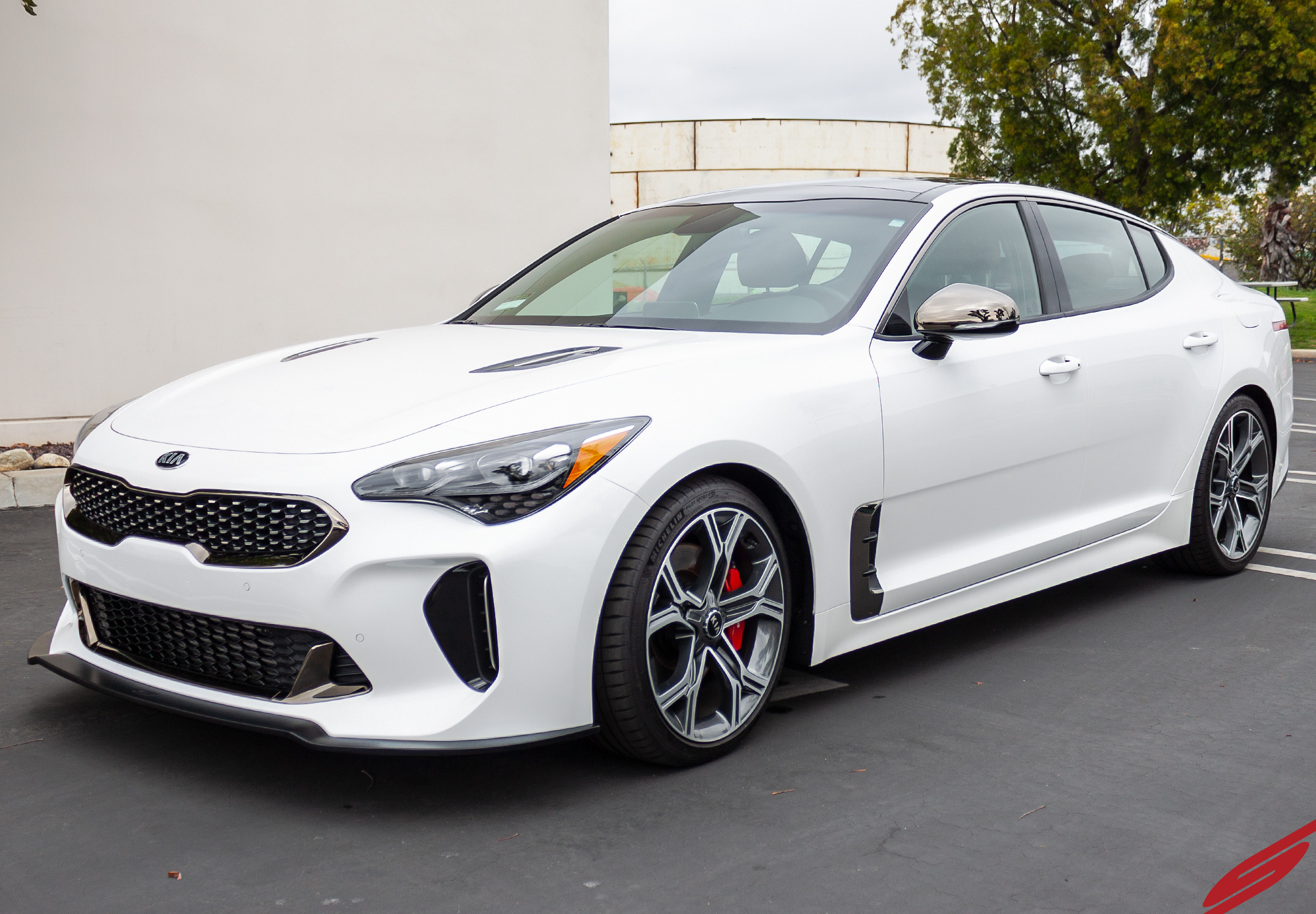 STILLEN is very excited to enter the KIA market with our poly-urethane body kit, cold air intake, and soon to be released cat-back exhaust.  For over 30 years STILLEN has been recognized as a leader in the high performance automotive industry and we are proud to bring our expertise and American Made manufacturing to new communities.  Look for more products from STILLEN soon!
Also available for the 2018+ KIA Stinger GT 3.3L Twin Turbo: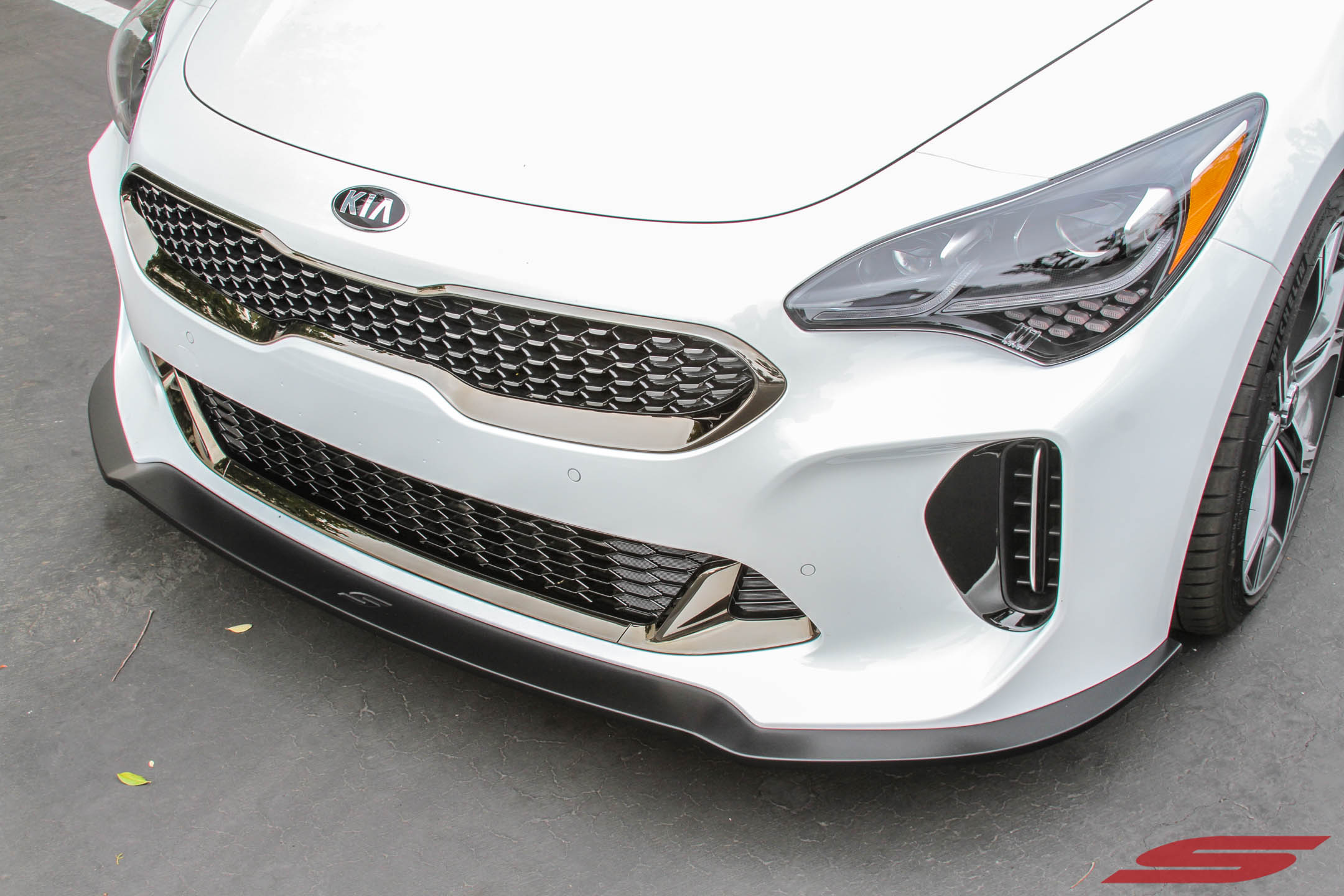 2018 Kia Stinger GT Front Splitter – Matte Black
2018 Kia Stinger GT Front Splitter – Unpainted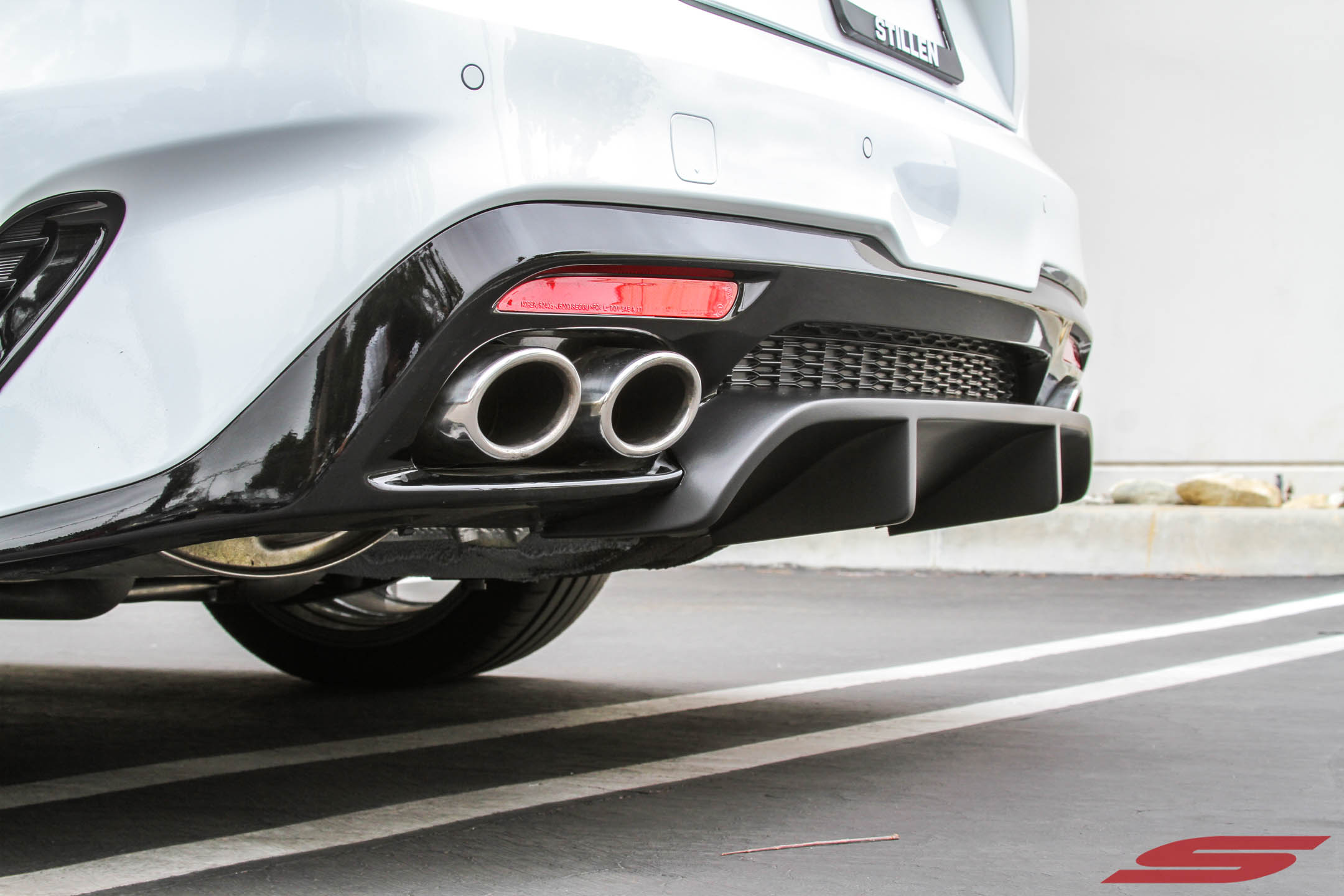 2018 Kia Stinger GT Rear Diffuser – Matte Black
2018 Kia Stinger GT Rear Diffuser – Unpainted
Ready to add horsepower and style to your KIA Stinger GT? Reach out to us at 866-250-5542, by email at sales@stillen.com or via live chat at stillen.com! Demand for these products are unprecedented, so order yours Today!