STILLEN's 2017-2018 Infiniti Q60 3.0T Cat-Back Exhaust System!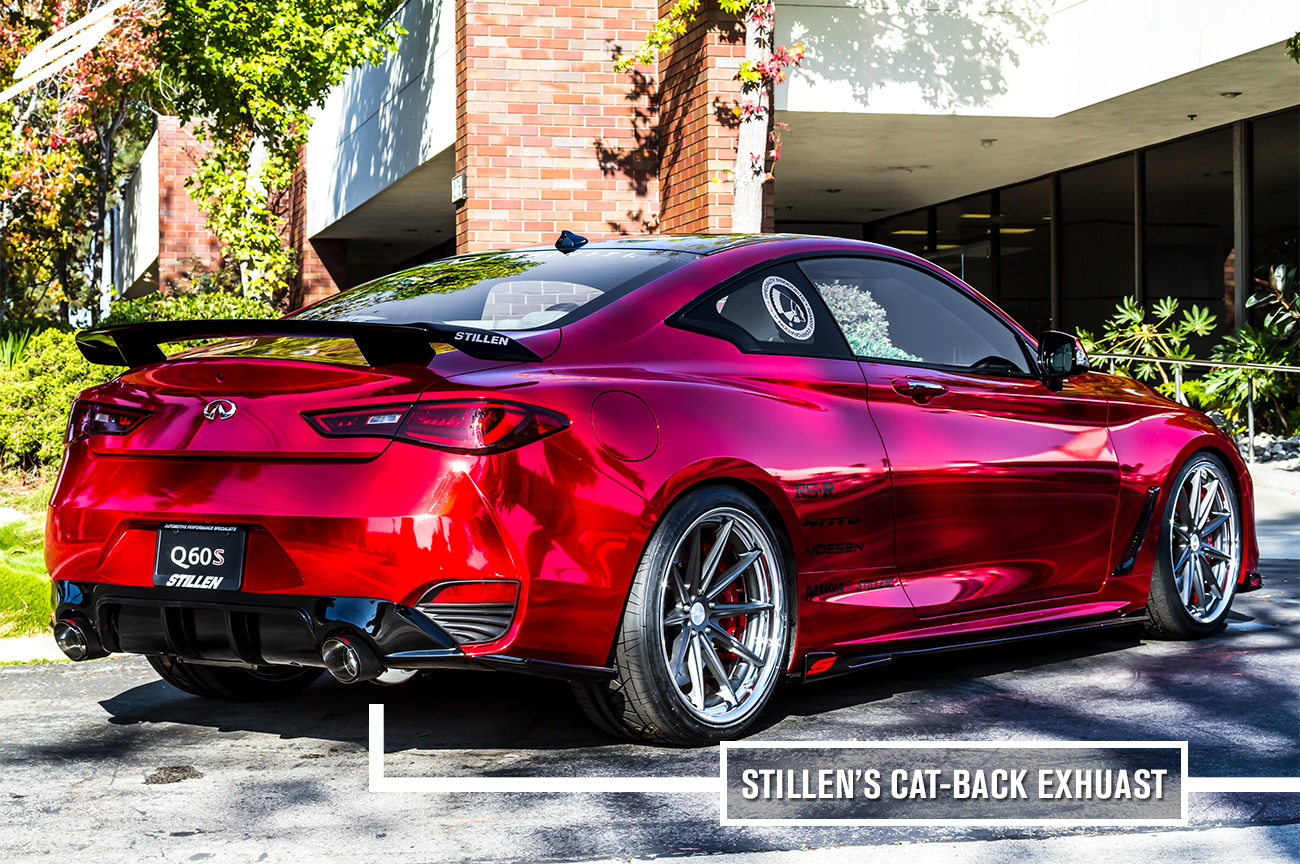 STILLEN® released one of the most powerful cat-back exhaust system for the Infiniti Q60 3.0T. The twin turbo V6 VR30DDTT engine from Infiniti is a very exciting power plant that comes with a tremendous amount of potential and opportunity. STILLEN is excited to get to work tuning this baby GT-R platform!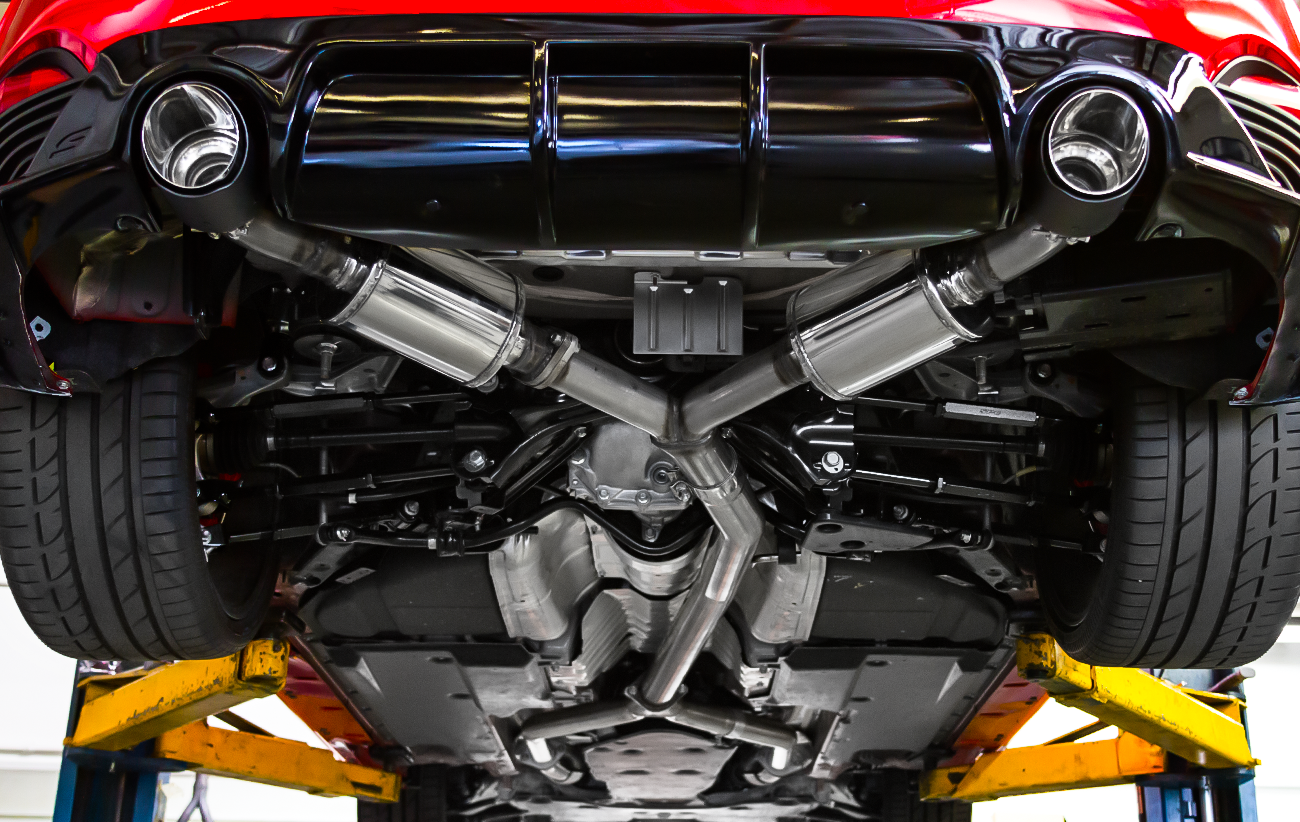 To start with the development of this Cat-Back Exhaust System, STILLEN created multiple prototype systems. Ranging from true dual to X pipe to Y pipe with varying diameters of tube in each configuration. Having been in the business of developing high performance exhaust systems for more than three decades we have learned that there is no formula or cheat sheet for creating a performance exhaust system. The only way to find out what works best for an engine and vehicle configuration is to build and test.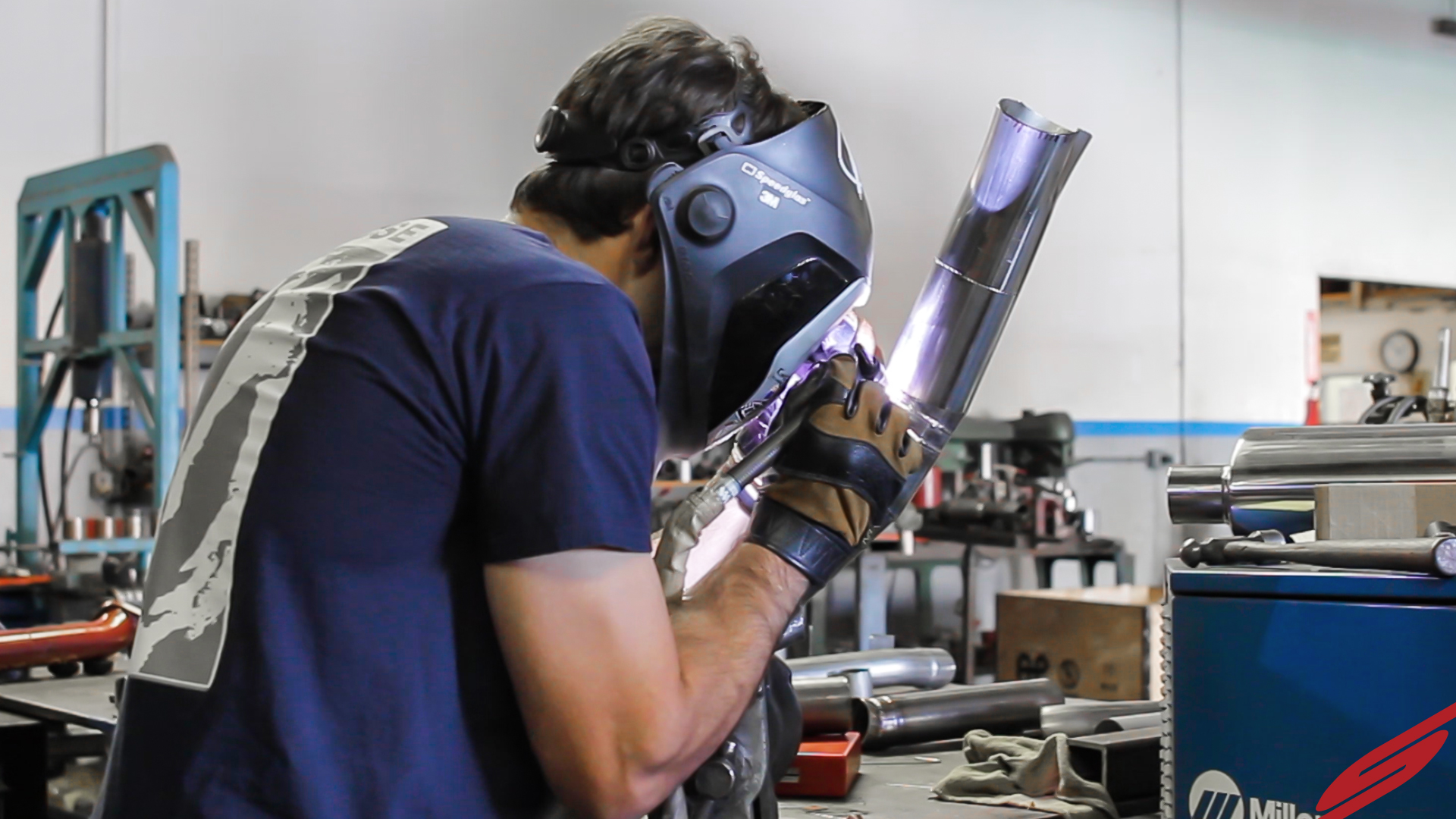 Having developed a wide range of prototype exhaust systems our engineering team hit the dyno to see which configuration produced the best results. After all of the tests were completed, we were a little bit surprised to learn that the best exhaust system was lying in front of us the whole time. The twin turbo V6 Nissan GT-R favors a dual into single back to dual configuration and after our testing was complete we learned that the Infiniti Q60 VR30DDTT does too. This exhaust system features a 2.5" Y pipe which flows into a 3" mid-pipe. The 3" mid-pipe then carries the exhaust gases to the rear of the vehicle where it branches back into 2.5" dual rear exit.
Upon meeting the rear exhaust pipes the exhaust gases flow through the STILLEN engineered and manufactured mufflers. During our development, the STILLEN engineering team struggled to get the exhaust note "just right" with traditional off the shelf mufflers. This can be a common problem when working on a turbo engine as the turbo acts like a muffler and restricts the engines exhaust note. Our engineering team struggled to find the balance between too loud and too quiet until the decision was made to develop and manufacture our own muffler bespoke to the VR30DDTT platform. STILLEN has been manufacturing their own mufflers in house since 2002 with great success.
The end result of our teams tireless work is the most powerful cat-back exhaust for the Infiniti Q60 is available today. This system features 100% stainless steel construction, laser cut 304 stainless steel flanges, polished stainless steel mufflers and a selection of three different exhaust tips ranging from polished stainless steel, flame burnt torch series stainless steel, to polished stainless steel wrapped in dry carbon fiber.  All of this backed by STILLEN's limited lifetime warranty.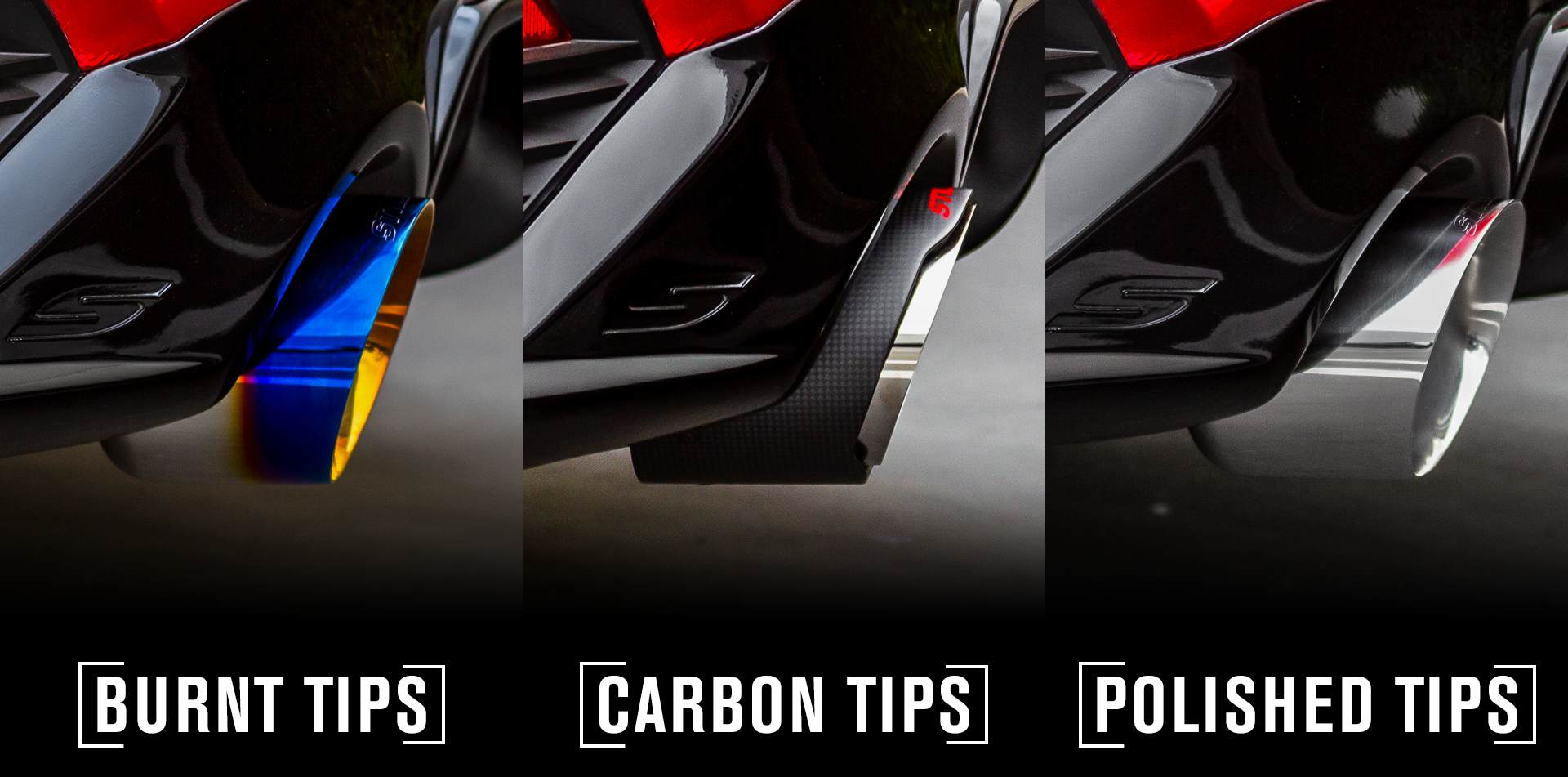 Product Features:
Greatest Incremental Horsepower Gain: 26.3 HP @ 4,680 RPM
Greatest Incremental Torque Gain: 29.5 lb-ft @ 4,680 RPM
100% Stainless Steel
Limited lifetime Warranty
American Made
Authoritative Tone Under Throttle
Most Powerful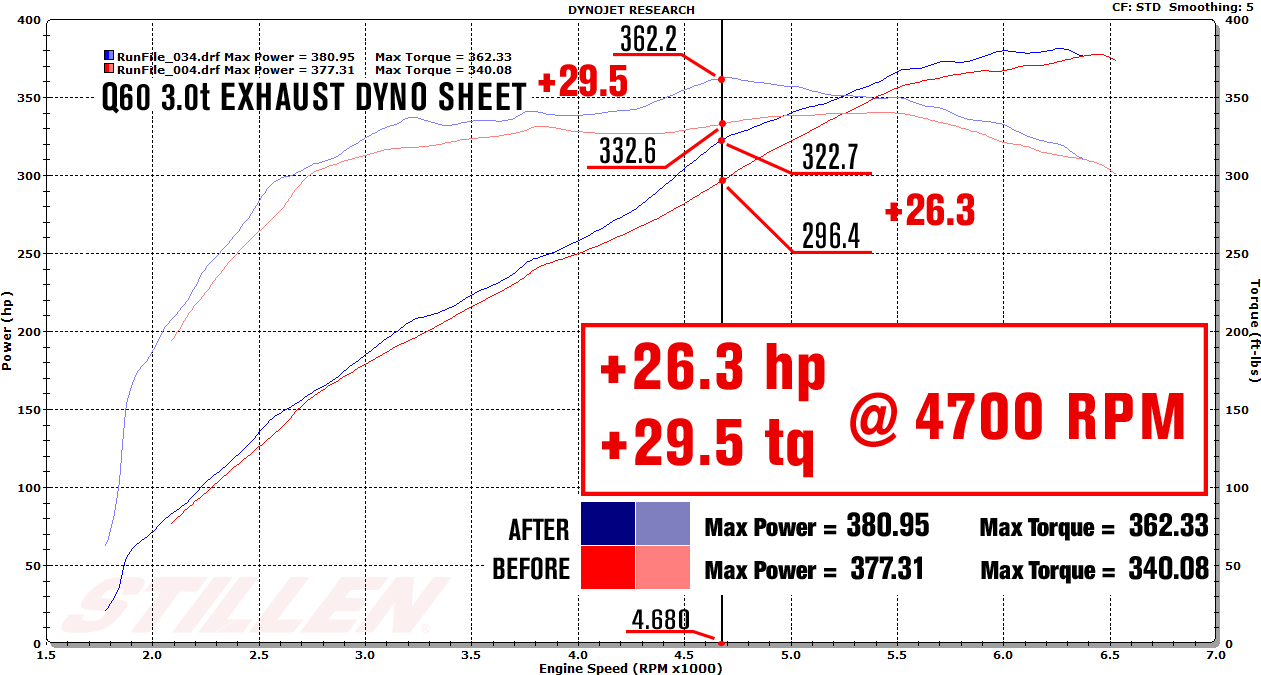 Also Available:

Exterior Styling

Performance, Brakes, & Handling
---
If you have any questions about the Infiniti Q60 3.0tSTILLEN Cat-Back Exhaust Systems or any STILLEN products for the Infiniti Q60 on our website, give us a call at (866) 250-5542, email sales@stillen.com, or message us on our Live Chat!
---