For very hot running engine, an oil cooler kit is a must have. Too much heat is an enemy of any combustion engine. Having your oil temperature up to 30 degrees cooler during normal driving will add many 1000's of miles to the life of your engine and improve performance.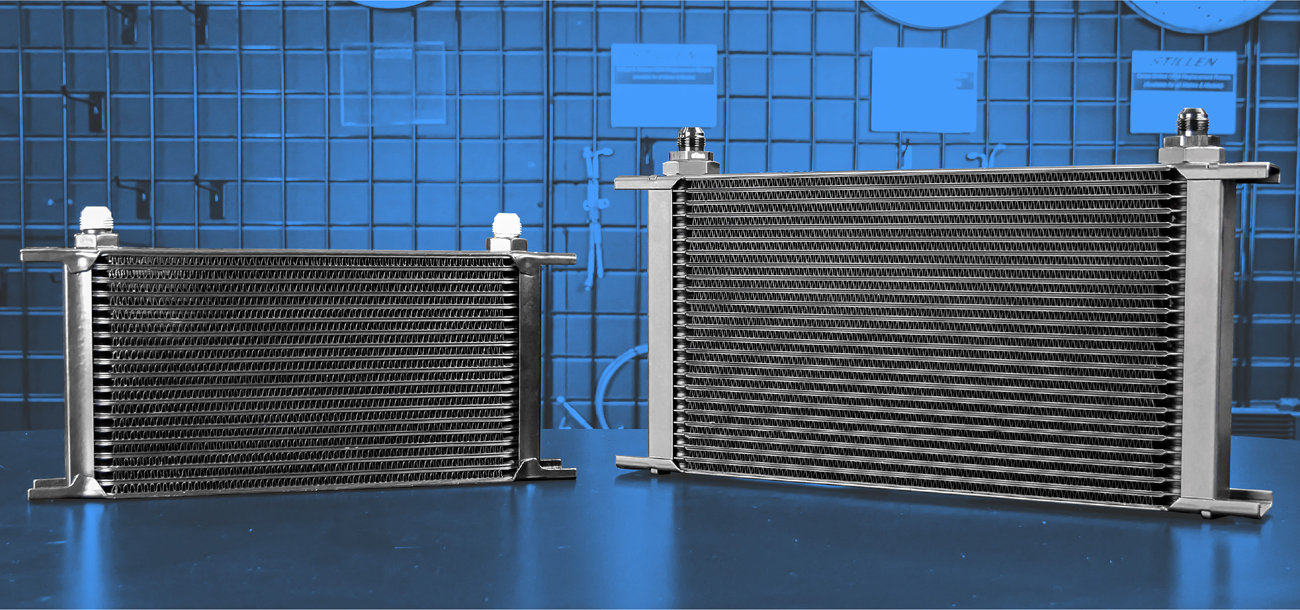 Oil is rerouted to the oil cooler outside of the engine and is cooled prior to circulating back into the engine. The oil cooler kit is not too dissimilar from a car's radiator. You will have to use up to two quarts more oil to fill up the coils and lines in the oil cooler unit. The end result is a healthier engine that will last much longer than an engine without an oil cooling unit.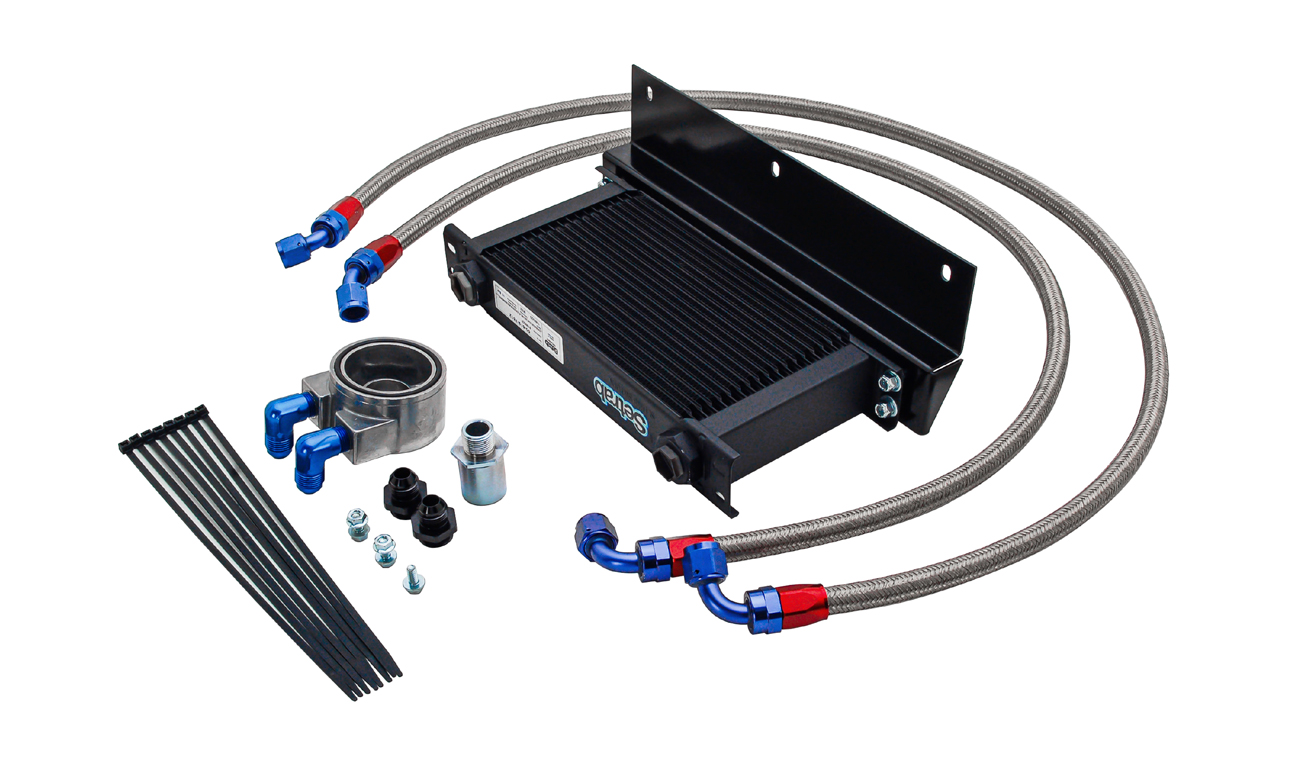 Street and Race Kit
19 – 25 Row Core
Increased Oil Capacity
Helps Prevent Engine Oil from Overheating
Includes Goodridge Stainless Steel Lines, All Needed Fittings, Hoses and Hardware
Thermostatic Sandwich Plate – Prevents Overcooling of Oil
Vehicle Specific Bracket

Nissan 370Z and 350Z
Infiniti G37 and G35
Infiniti Q50 and Q60
Nissan Maxima and Altima
Nissan Titan
*Check Year, Make, and Model to Confirm Availability
If you're interested in keeping your car cool with a STILLEN® Oil Cooler Kit, call us at 866-250-5542 to speak with our experienced performance Specialists, or chat live with the team at www.stillen.com – thanks for joining us! Catch you next time.