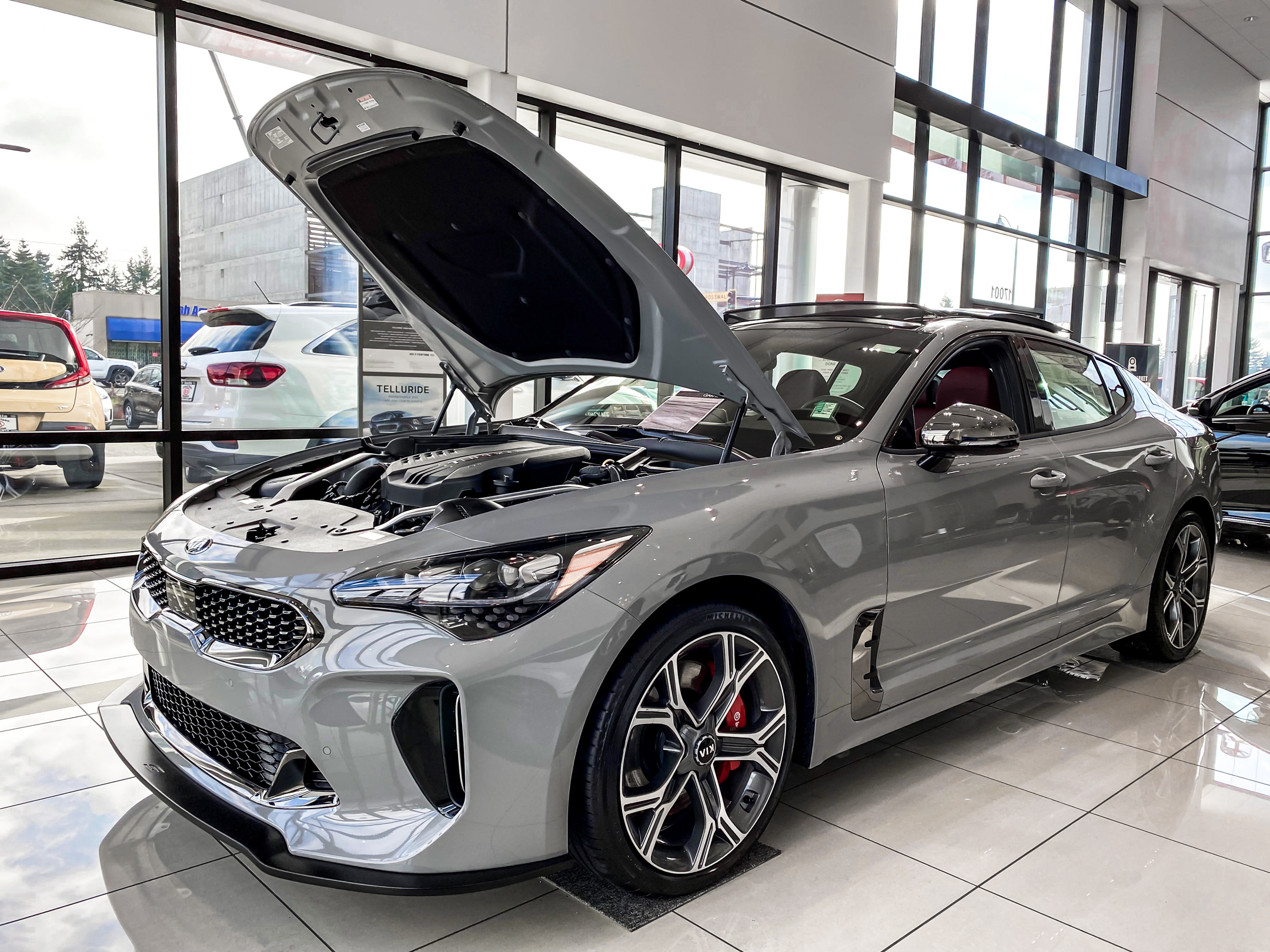 Kia Dealerships across North America have started taking advantage of the STILLEN GT400 package featuring the STILLEN Cold Air Intake and Cat-Back Exhaust combination.  Chuck Olson Kia in Seattle, Washington are one of the latest STILLEN authorized dealerships to begin carrying and installing our high performance Kia Stinger GT performance products.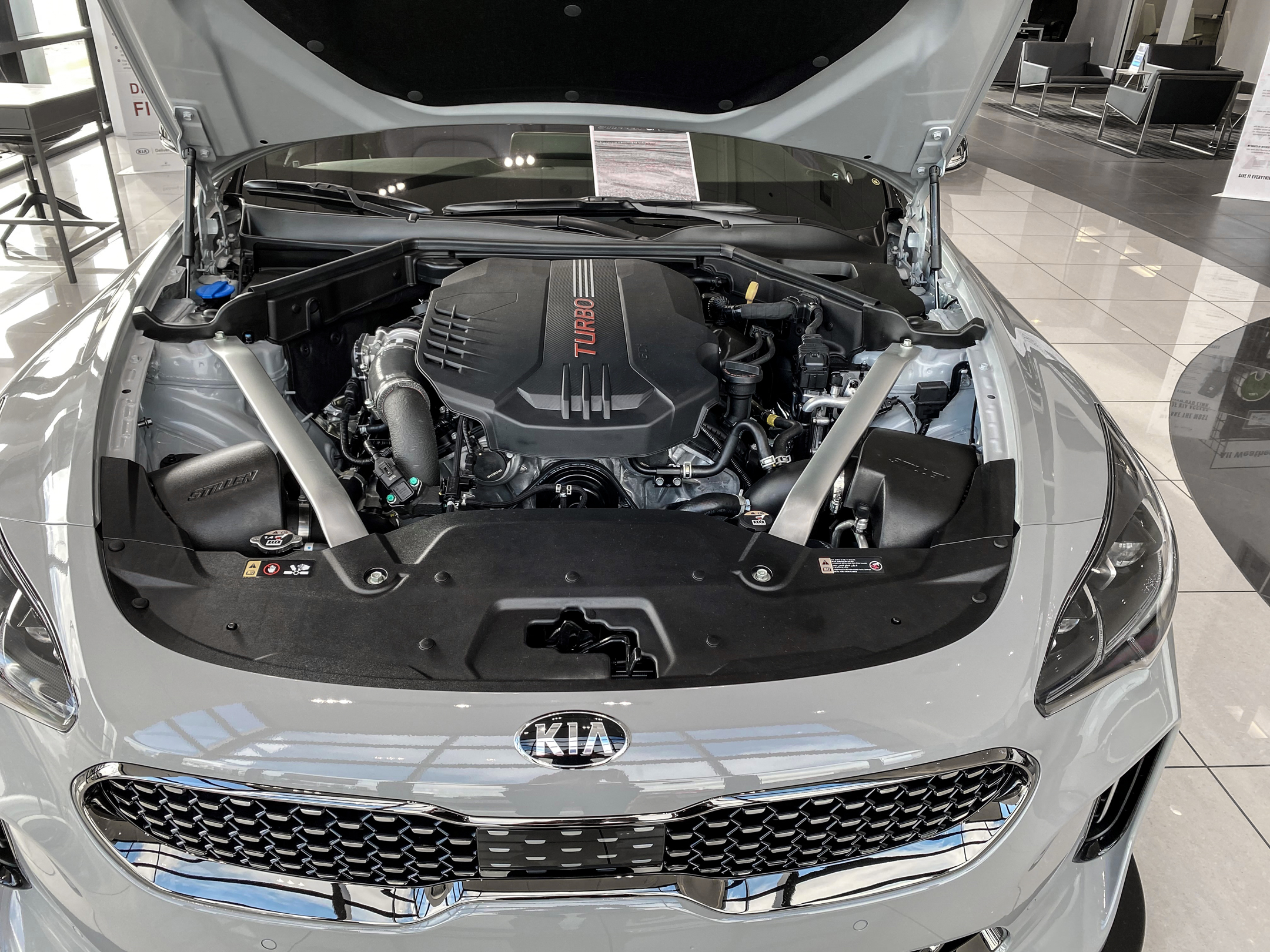 Check Olson has also installed the STILLEN Front Splitter and the STILLEN Rear Diffuser to this beautiful ceramic silver 2020 Kia Stinger GT1 AWD.
---
Chuck Olson Kia in Seattle, Washington
If you're in the market for a 2020 Kia Stinger AWD GT1 we would highly recommend taking a trip to Chuck Olson Kia and checking out this beauty!
---
In November 2019 STILLEN was invited by Kia North America to introduce our performance parts and poly-urethane styling accessories to the Las Vegas dealer summit.  This was a great opportunity for Kia dealerships to learn about all of the ways they can offer aftermarket accessories by STILLEN to allow their customers to get even more enjoyment out of such a fantastic car.

STILLEN is proud to say that all of the parts on this Kia Stinger are Made in USA in our Southern California manufacturing facilities.