STILLEN® is proud to announce the development of the Trupower by STILLEN cold air intake scoop for the 2019 Chevy Silverado.  Follow along as we let you in on all of the behind the scenes details that goes into developing this True cold air intake system to enhance the Chevy Silverado.
To start with the team began analyzing the 3D scanned CAD data to see how the factory air intake works.  By understanding how Chevrolet has engineered the factory system we are able to begin working on our concept for how to improve it.
We immediately saw that Chevy has developed a very unique air intake system from the factory that pulls air from the factory radiator covers to duct air into a tube that then goes in to the filter box.  The enters this tract by first traveling through the front grille area and then working its way up the radiator, through the lattice work material and the design of the hood and core support guides the air into the inlet tube.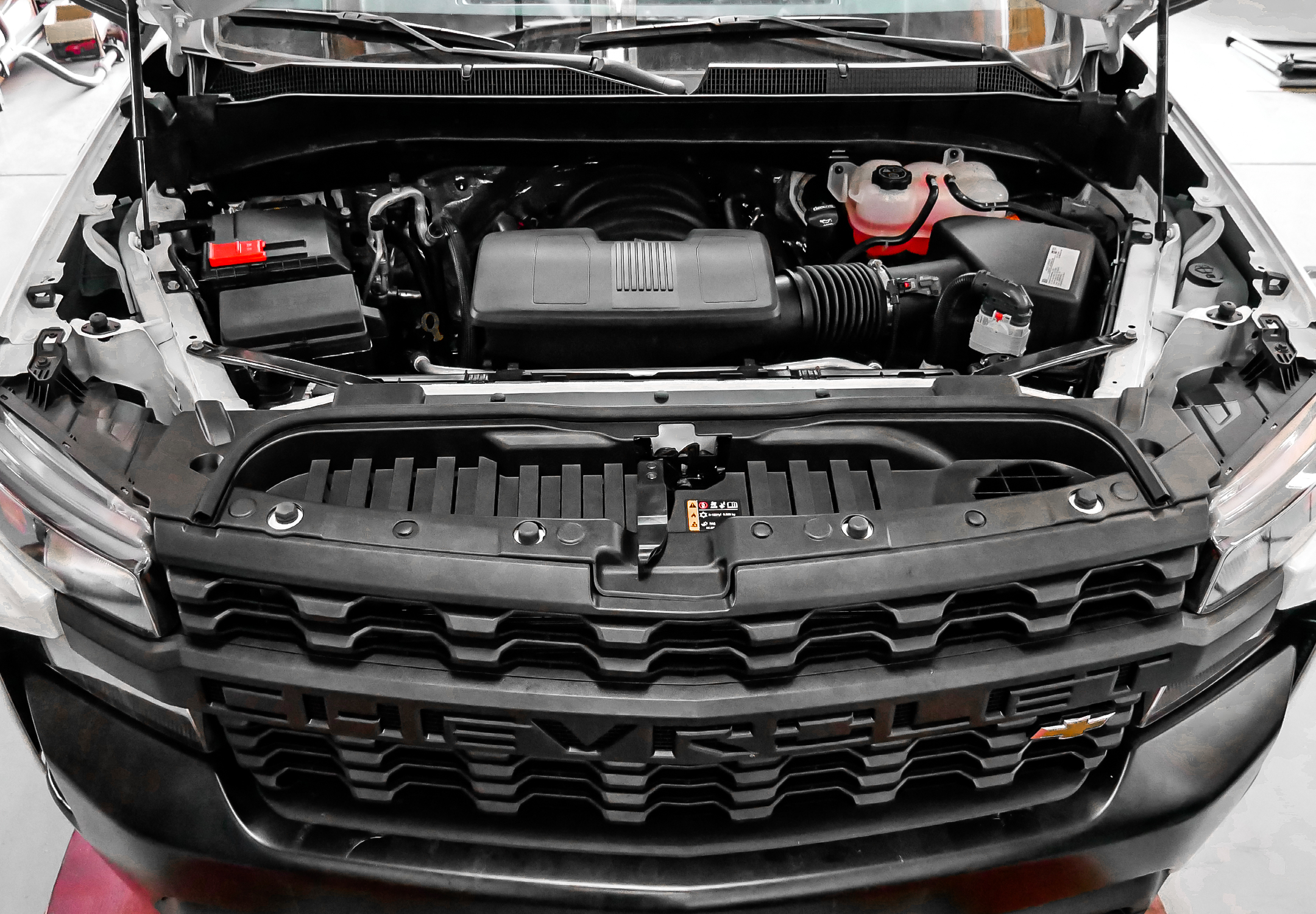 Once we had a thorough understanding of this we began to look at ways to introduce even fresher, colder air into the system.  The team began mocking up some renderings in CAD until we had a few design ideas and were ready to bring in a vehicle for physical test fitment.
We always bring in a vehicle for physical test fitment before we proceed with building prototype parts because it is pretty common that the CAD data is missing a part, or some detail that you can only see once you have the subject vehicle in front of you.  This was the case again with the Chevy Silverado.  We immediately noticed that there were some support braces on the truck that were not present in the CAD data.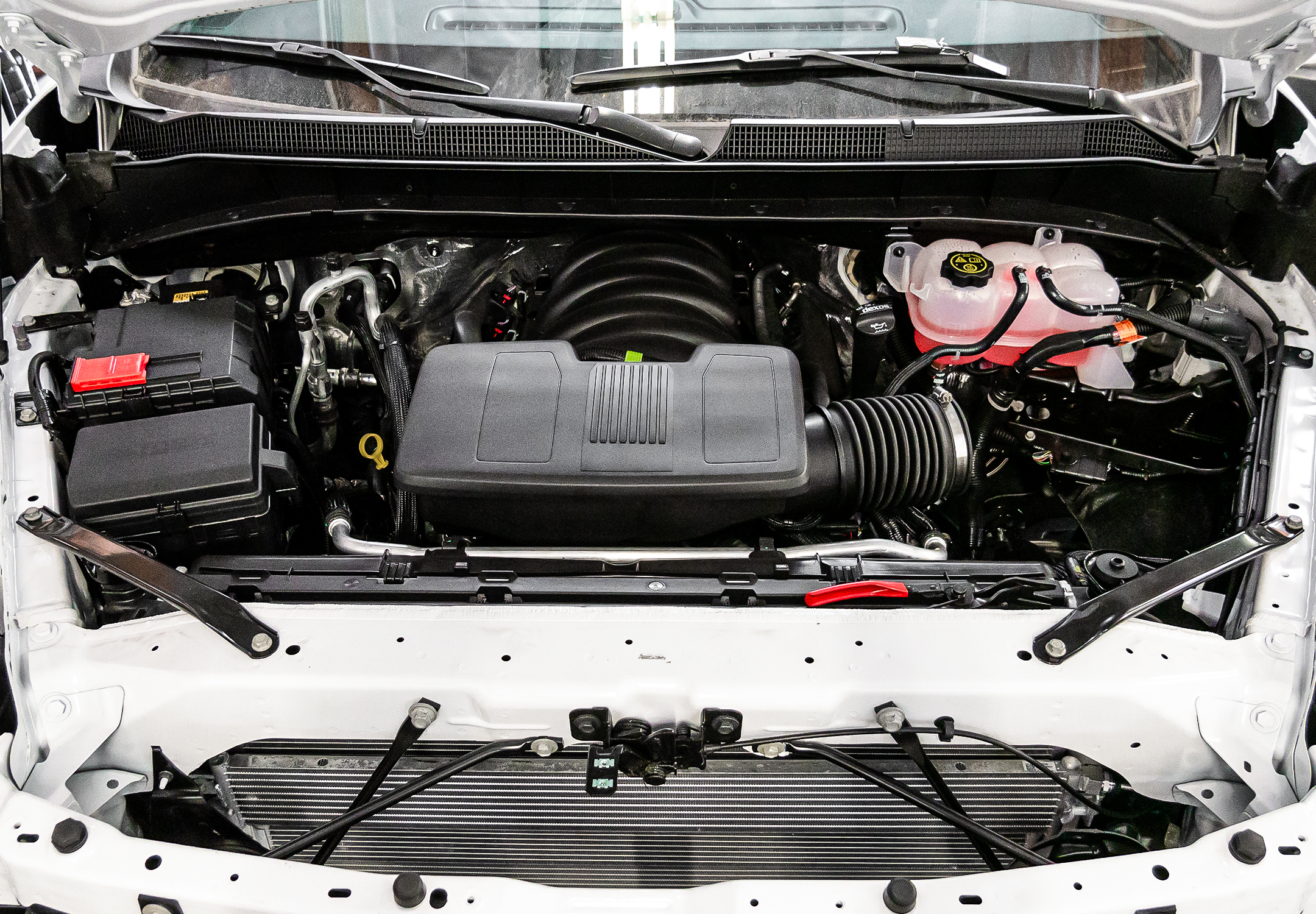 Additionally, with the vehicle in hand we are able to begin gathering engineering data from the vehicle.  We start by installing a series of sensors under the hood that allow us to monitor the temperature of the air in specific areas around the engine bay.  This way we can design our air intake system to bring in the coldest, freshest air possible.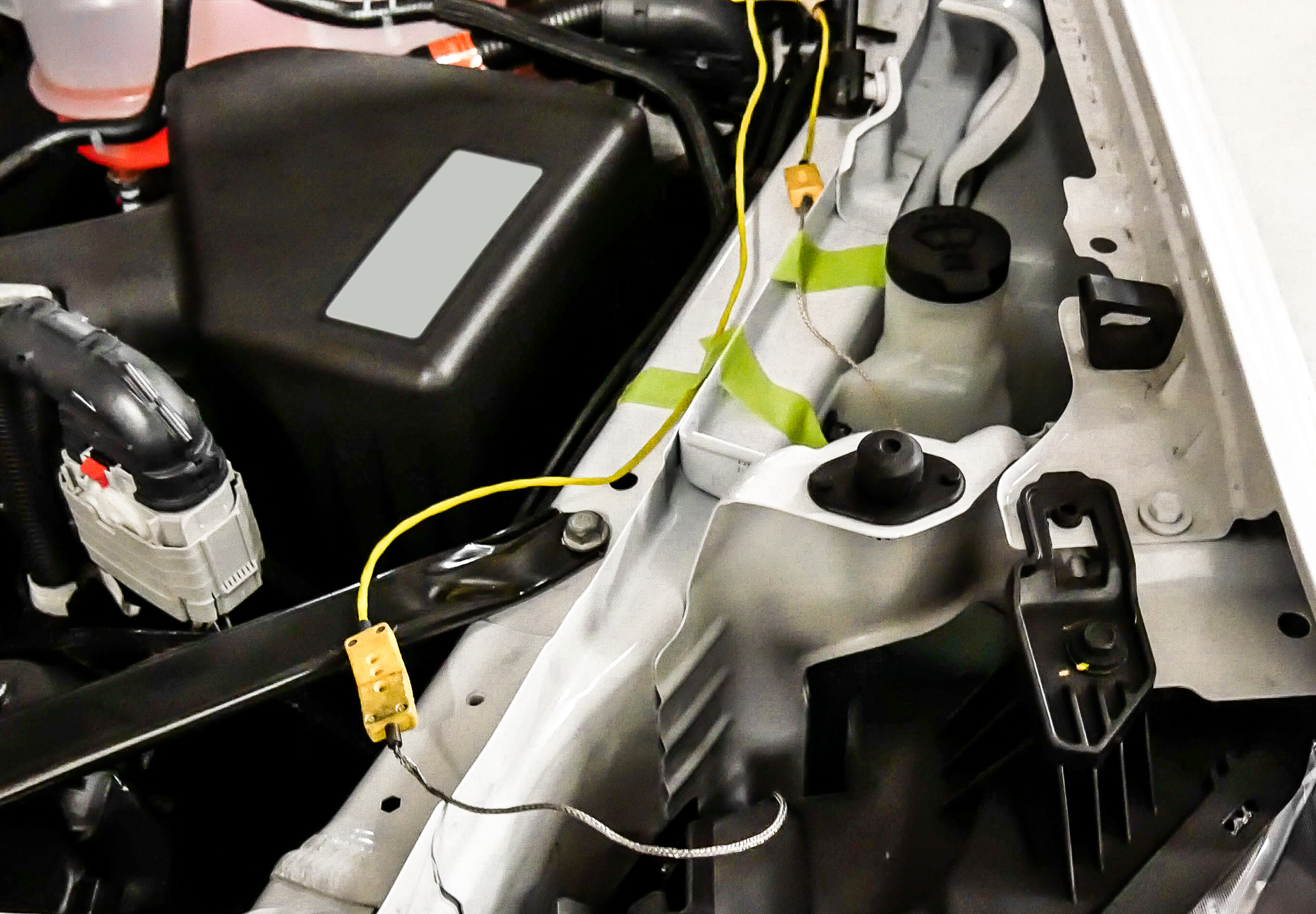 With all of our engineering data, CAD models, and physical inspections completed we are able to begin building our prototypes.  Stay tuned for our next post and videos that walk through the product design and function in more detail.