We are pleased to announce the release of the STILLEN Lexus IS350 Exhaust System.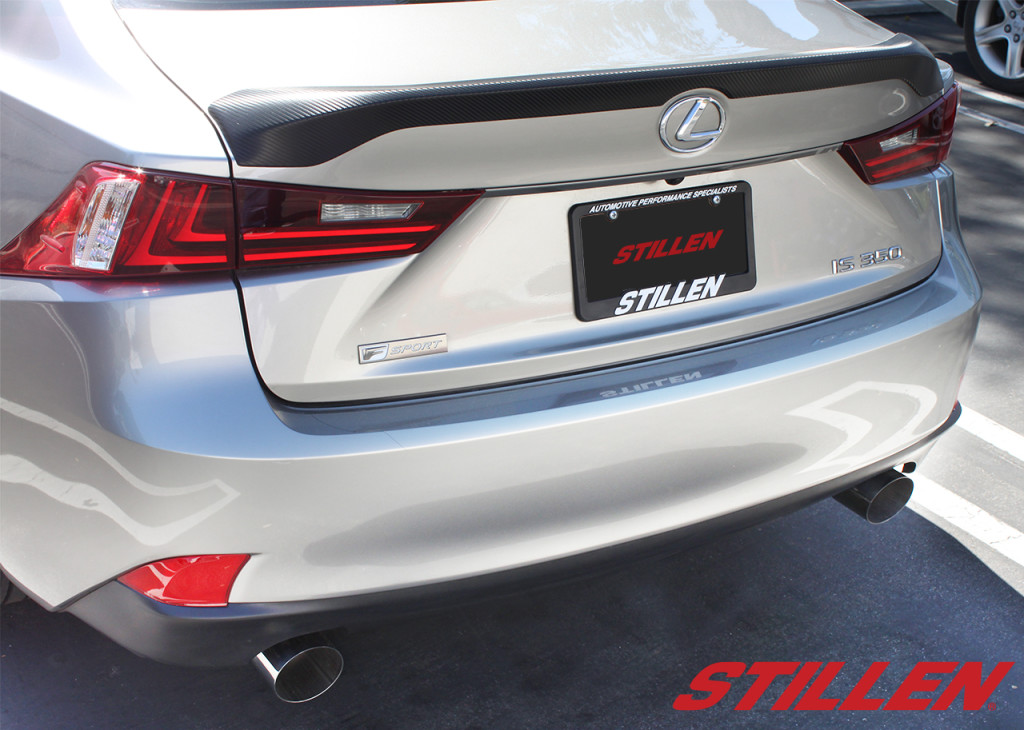 The Lexus IS is quite a head turner. Lexus does a great job with building their cars, but I think we can all agree that one of the signature qualities of Lexus is how quiet they are. This can be a great thing, but for those of us who want a sporty sound to go with the looks of the IS, an upgrade is needed.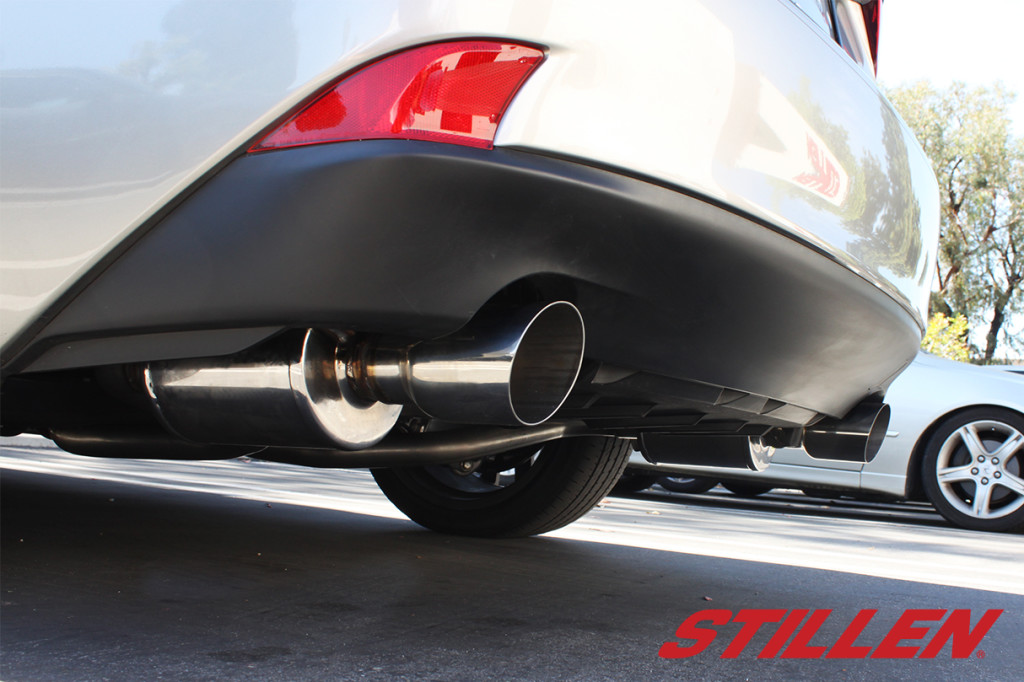 The STILLEN Exhaust is made entirely here in our Costa Mesa, CA facility.
STILLEN Lexus IS350 Exhaust Axle-Back Features:
304 Stainless Steel Construction
4" Angle Cut Polished Stainless Steel Tips
Custom Built Mufflers for optimal sound quality and air flow
Mandrel Bent Piping for consistent diameter
OEM Flanges to ensure a perfect fit with no exhaust leaks
STILLEN Logo Laser Etched on both tips
Also fits IS250
50 State Smog Legal
STILLEN has been producing exhaust systems for over 20 years. We have taken our experience and expertise learned over the years and applied it to the new line of parts we are offering for Lexus vehicles. We took the time in developing this exhaust to ensure that the sound quality matched the vehicle. The result is an Axle-back that sounds aggressive under throttle, and provides a nice subtle note while cruising. We selected 4 inch single wall angle cut tips to fill out the exhaust cut out while creating a more sporty and aggressive look. One thing that sets the STILLEN Exhaust apart is our attention to detail. We used the OEM Flange design for the factory exhaust (Lexus/Toyota Specific) to ensure a proper seal between the STILLEN Exhaust and the factory catted mid pipe. All this in a bolt on design using the factory hangers makes for a simple upgrade that can completely change the way you see and hear your Lexus.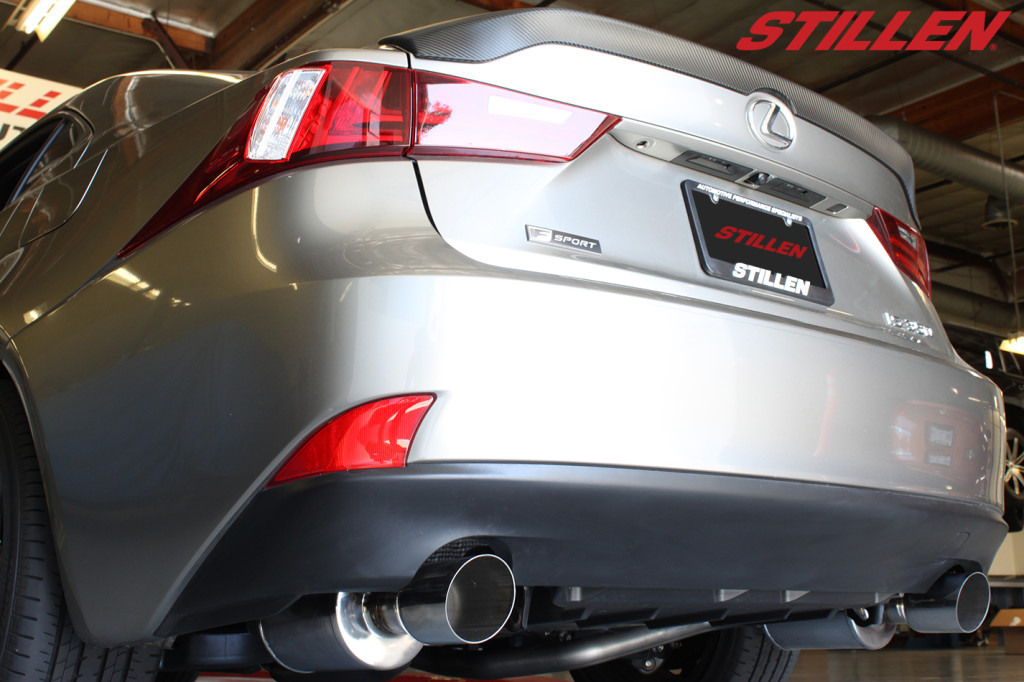 Check out our sound clip and feel free to give us a call or send us an email if you have additional questions.
Order your Lexus IS250 or IS350 Exhaust on our Website: STILLEN 2014-2016 Lexus IS250 / IS350 Stainless Steel Axle-Back Exhaust System