November 13, 2013
Ford Fusion Front Lip Spoiler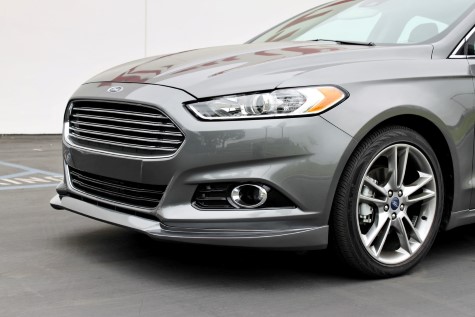 The second-generation Ford Fusion has some aggressive styling from the factory, but for the true enthusiast, STILLEN has developed a Front Lip Spoiler and Roof Wing to take that styling to the next level.
Both the STILLEN Fusion Front Lip Spoiler and Roof Wing are made from durable polyurethane, a flexible material also used in OE applications, and are designed and manufactured here in Costa Mesa, California at the STILLEN compound. STILLEN has been producing body kits in-house for over 20 years, and customers have long enjoyed the benefits of polyurethane over the inferior fiberglass parts others push into the marketplace.
The Ford Fusion Lip Spoiler comes ready to prep and paint, just like any other body part, and comes pre-installed with genuine 3M Automotive Foam Trim Tape and hardware, ready to be paint matched (or anything custom you want to do!) and installed on the car.
Ford Fusion Roof Wing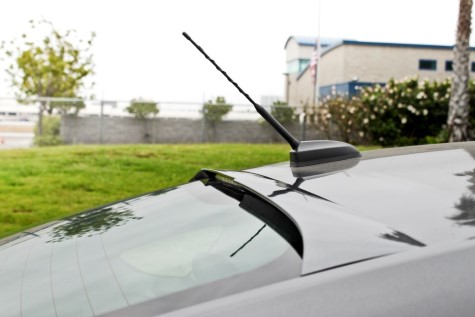 The Ford Fusion Roof Wing is an item STILLEN has been known for and extreme detail was taken with the Ford Fusion to integrate the roof with with the present 3rd brake light. The Fusion  Roof Wing is also made from polyurethane, and like the Lip Spoiler is easily painted to match the vehicle, or do anything custom you can dream up. Installation is a breeze, as 3M Automotive Foam Trim Tape is pre-applied to the part, ready to adhere to the rear window glass for an easy installation.
All STILLEN polyurethane body components feature a limited lifetime warranty against manufacturing defects, and guaranteed against breakage or cracking in normal use for as long as the customer owns the vehicle.
Give the STILLEN team a call today at (866) 250-5542 for your Ford Fusion body kit components, these are shipping now!
2013-2014 Ford Fusion Front Lip Spoiler – Purchase Here
2013-2014 Ford Fusion Roof Wing – Purchase Here
Additional pictures of the STILLEN Ford Fusion Lip Spoiler and Ford Fusion Roof Wing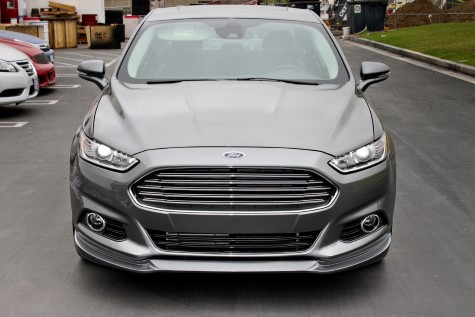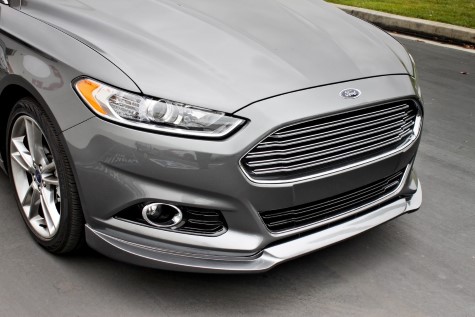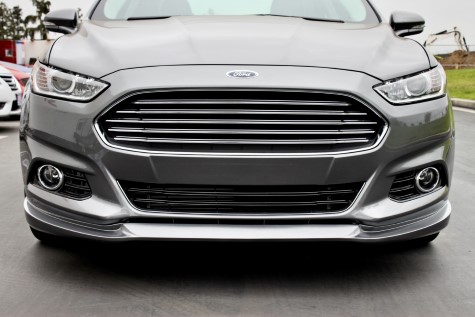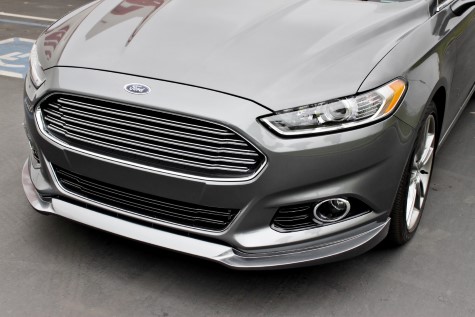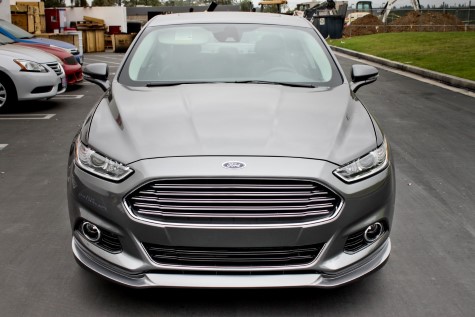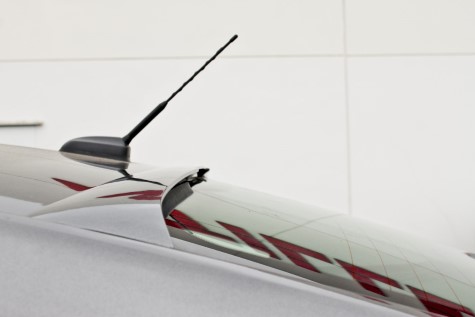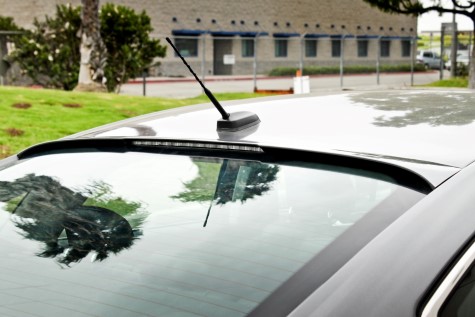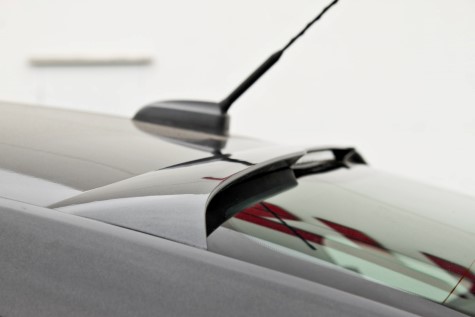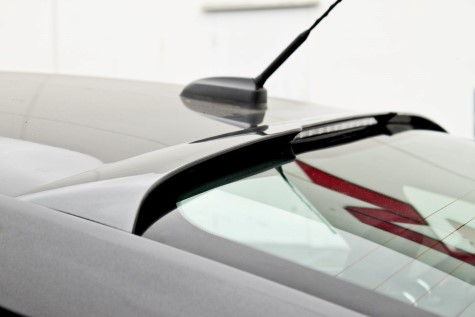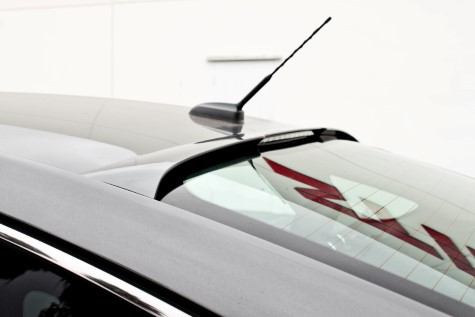 September 26, 2013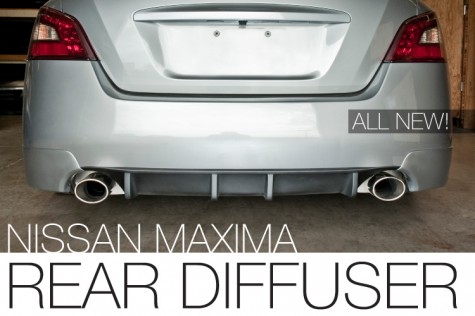 Due to popular demand, we have now manufactured a Maxima Rear Diffuser to complete the existing STILLEN Maxima Body Kit. Constructed from polyurethane, this Maxima Rear Diffuser finishes out the kit perfectly and is a great stand alone piece as well. The rear diffuser is available in raw urethane or painted matte black.
Maxima Rear Diffuser – Polyurethane Construction
Constructed from polyurethane, STILLEN body components are designed and manufactured in-house in our Southern California facility. Unlike fiberglass, polyurethane body components provide an OEM like fitment for a clean seamless look. Polyurethane is a more pliable material and is less likely to chip or crack.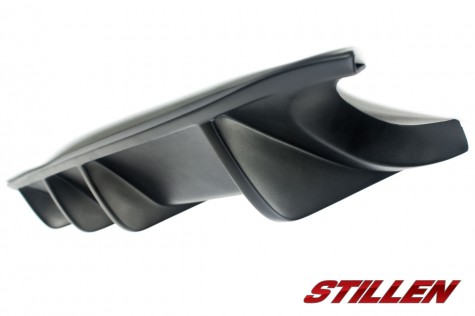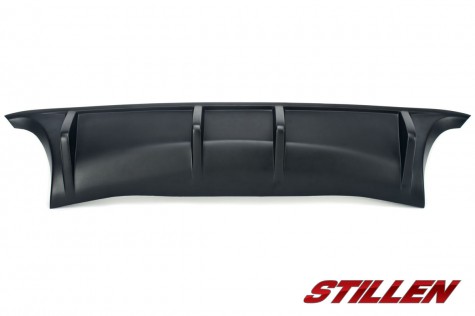 The Maxima Rear Diffuser fits seamlessly with our complete Maxima Body Kit, but also adds an aggressive race look when installed on it's own. Below are photo examples of different variations and other customizations for the Maxima Rear Diffuser.
---
Maxima Rear Diffuser – Installed
STILLEN Maxima Rear Diffuser Matte Black Finish – Installed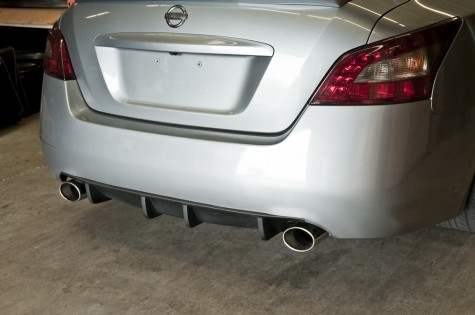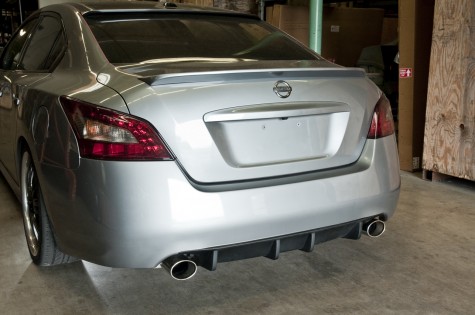 .
STILLEN Maxima Rear Diffuser Matte Black Finish – Installed with Rear Corners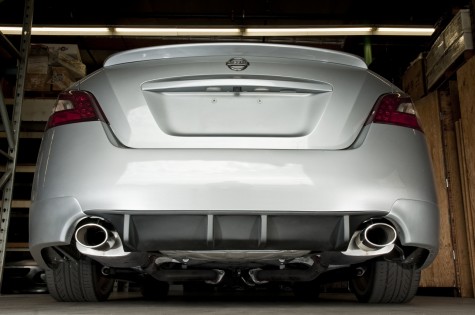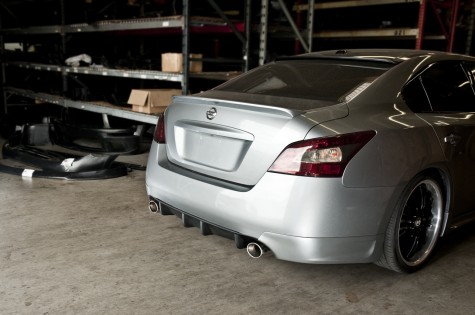 .
---
Custom Maxima Rear Diffusers – Customer Vehicles
A few customers have already taken it upon themselves to customize their Maxima Rear Diffusers. Check out what they have done.
STILLEN Maxima Rear Diffuser Custom Painted White – Installed with Rear Corners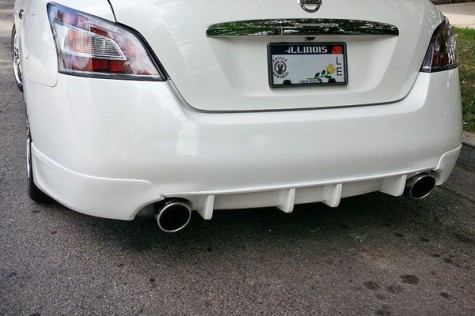 .
STILLEN Maxima Rear Diffuser Custom Painted Gray – Installed with Rear Corners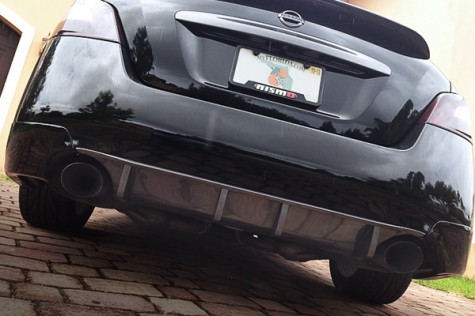 .
STILLEN Maxima Rear Diffuser Custom Painted Gloss Black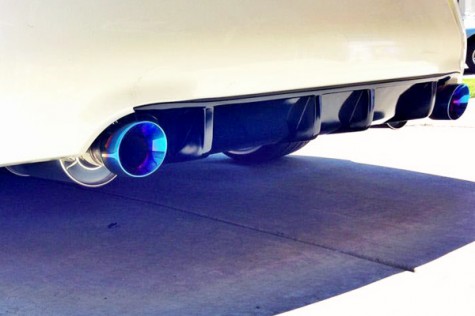 .
STILLEN Maxima Rear Diffuser Custom Carbon Fiber Hydrographics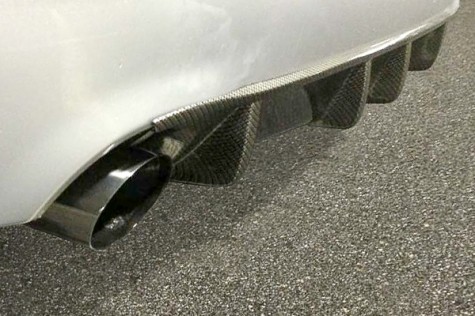 Although the Maxima Rear Diffuser is not a functioning race component, it does add a race inspired look and styling to a rather conservative looking sedan. The Maxima Rear Diffuser is now available now at a special introductory price of $299 raw urethane (Part #: KB127418) and $349 painted matte black (Part #: KB127418MB).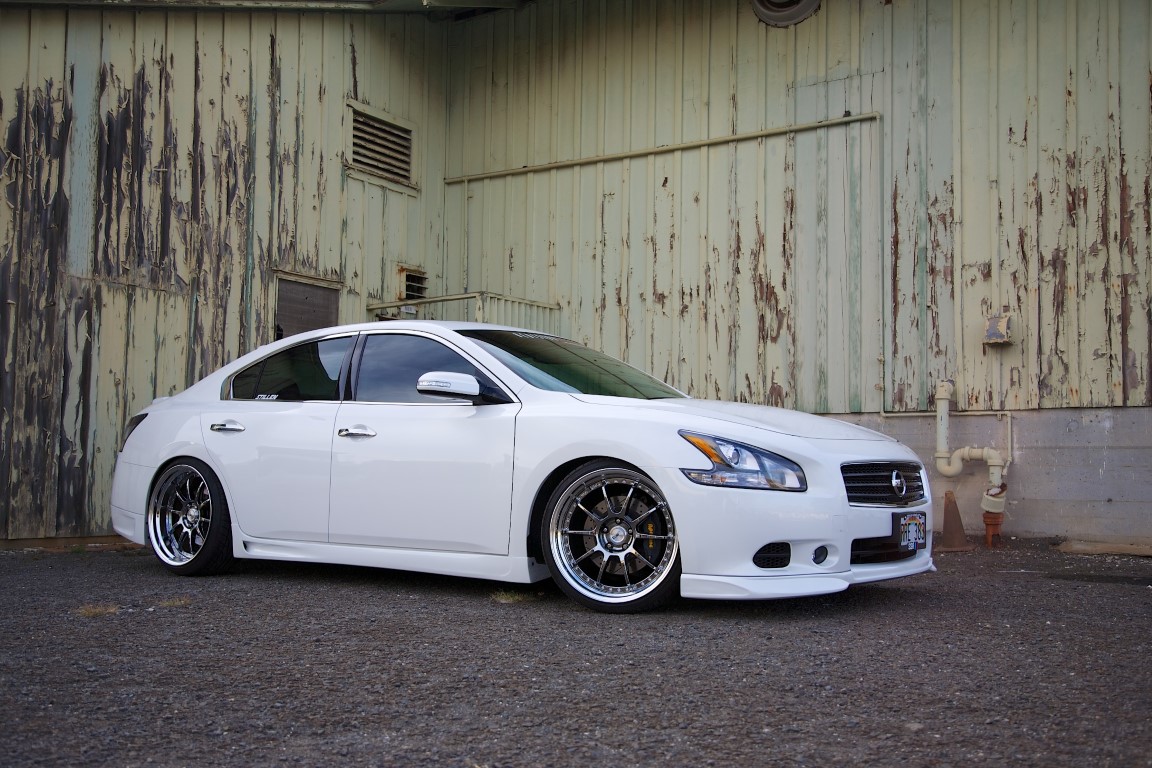 Click here for more information on the STILLEN complete body kit for the Nissan Maxima.
September 24, 2013
There's a new way to turn the best-selling truck in the country into an off-road beast of the night, LED light grilles. Industry front runner and American produced developer T-Rex has just released their Torch Series LED light grilles for the F-150 series vehicles from '09-'13.
The LED light grilles comes fully ready to install as a replacement or just for more adventure, with 2 three inch LED cubes and a twelve inch LED light bar in between them!!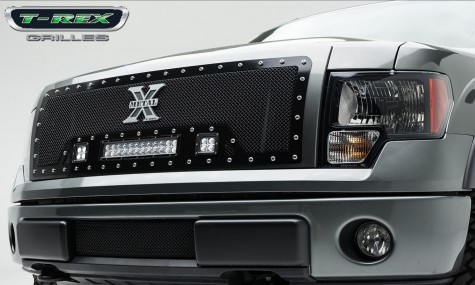 You just have put the LED light grilles on and plug the lights in, without the hassle of developing or ordering a complex mounting system so you can trudge through the forest or desert. These LED light grilles are plug-and-play in comparison, and still carry the Iconic "X Metal" T-Rex design as well as being sure to output all the light you'll need to make it through wherever the fun may beckon.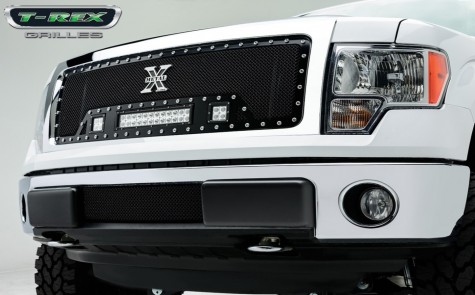 **All Torch LED light grilles with lights can be quickly and easily installed with the Optional T-Rex wiring harness 639HAR1, sold separately for $69.95, so just give us a call @ (866) 250-5542 or mention it in the comments section during checkout and we can add the harness to your order. **
Check out more T-Rex products and everything we carry @ STILLEN.
To speak with and expert and place an order or schedule installation or maintenance give us a call at (866) 250-5542, or visit the Performance Shop Site today.
September 9, 2013
The Nissan Titan has a lot of strengths, but as countless owners know, one of them is not the factory OEM radiator.  It's combination of aluminum and plastic end tanks do one thing really well, and that is crack, dumping all of the engine coolant, leaving you helpless and stranded.  Getting towed to the dealership, paying upwards of $600 for a new radiator and you're on your way right? Until it happens again, the plastic end tanks cracking and emptying the cooling system on the ground below.
STILLEN has long been the solution to the failing Nissan Titan radiators for years, designing and having CSF Radiators produce an all-aluminum 2-row performance radiator, which has been a lifesaver for Titan owners stuck replacing their radiators over and over again.  And we've improved things once again!
Meet the STILLEN Nissan Titan 3-Row All-Aluminum Performance Radiator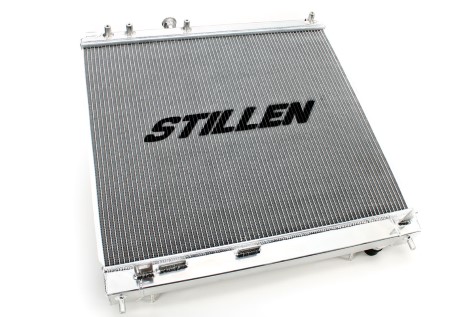 In 2013 STILLEN has has redesigned a brand new drop-in replacement radiator for the 2004-2013 Nissan Titan, Armada and QX56.  This new radiator features a 3-row thick core, and holds twice as much coolant as the factory radiators!  The construction is all-aluminum, and designed to improve reliability, airflow, total cooling and also comes with an internal transmission oil cooler just like the OE unit.  The STILLEN Radiator is designed to be an easy installation, with drop-in fitment like the factory unit, and features a 2-year warranty.
Even with all of these improvements for the 2013 version, we were able to keep the price identical to the 2-row version!
Click Here to visit the STILLEN website and purchase the STILLEN Nissan Titan Radiator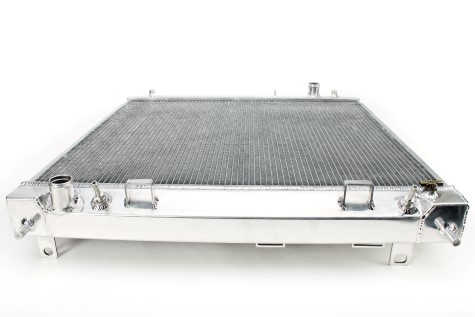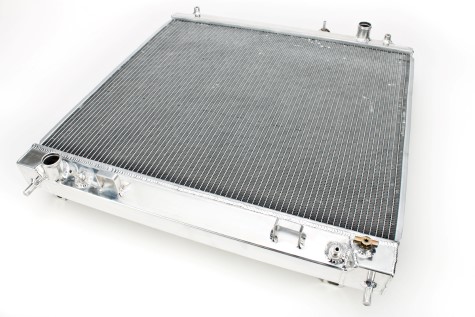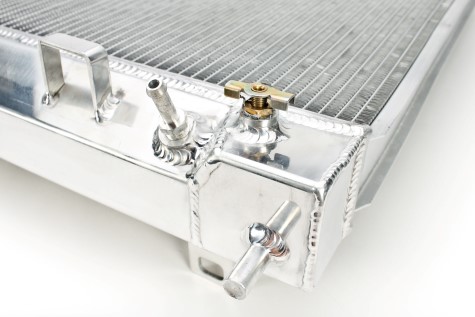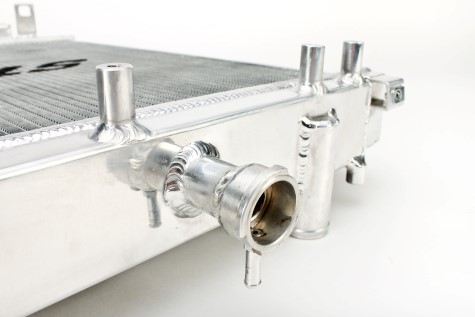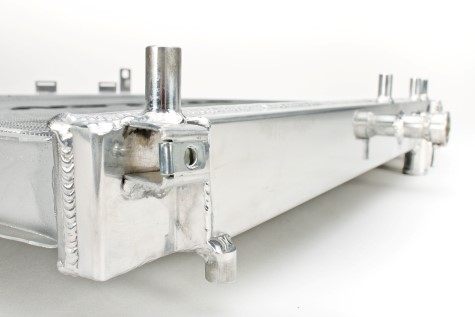 April 17, 2013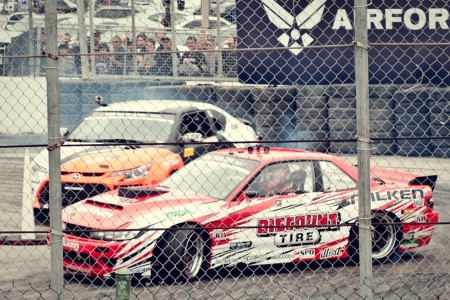 2013 Formula Drift season kicked off this past Saturday to a sold out crowd in Long Beach. Thousands of fans gathered as the the worlds best in drift battled it out for the top spot. After a long day of smoked tires, Daijiro Yoshihara in his 240SX came out on top, followed closely by Vaughn Gittin Jr. in second and Chris Forberg in third.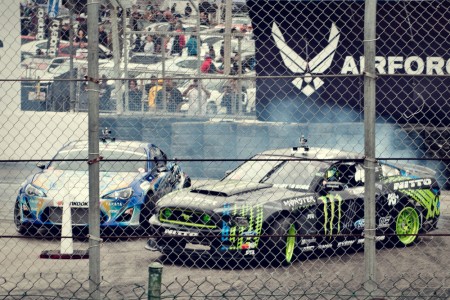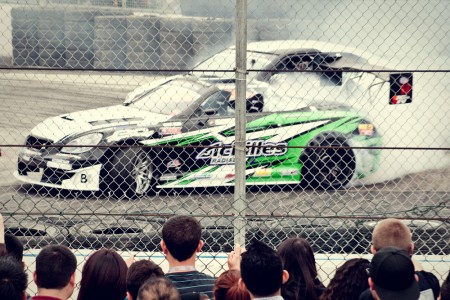 The Slammed Society Car Show and Vendor Village were a great way to kill some time in between rounds.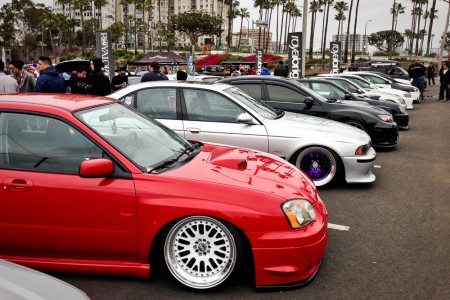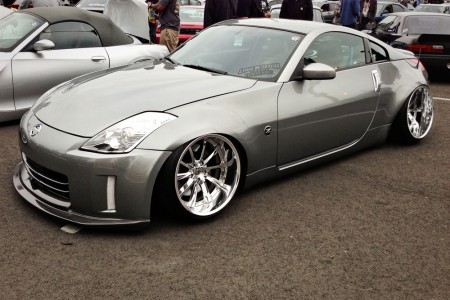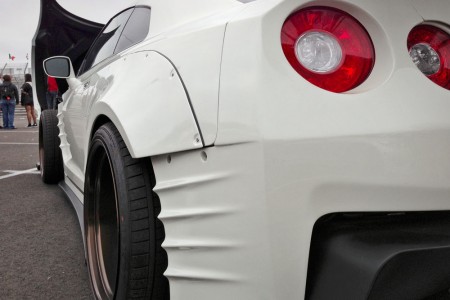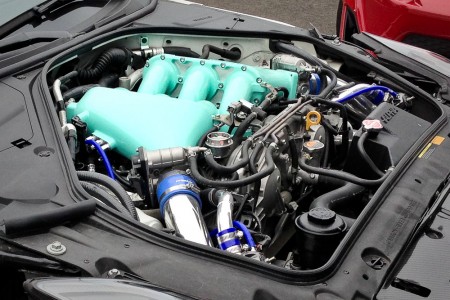 Scion's FR-S has been everywhere lately, the Forumula Drift was no exception.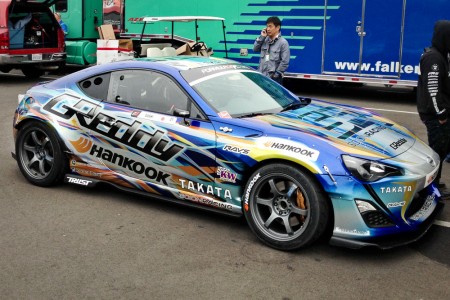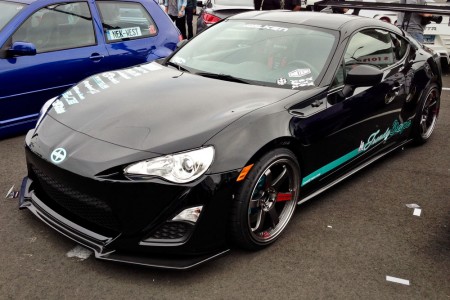 Quite a few of them fitted with AP Racing Big Brake Kits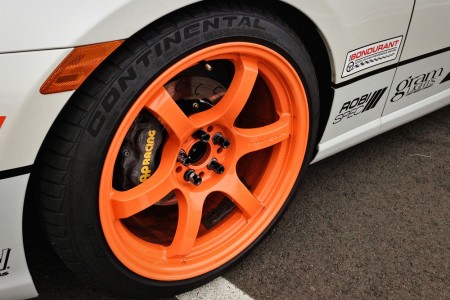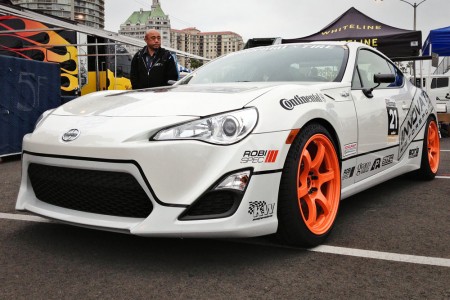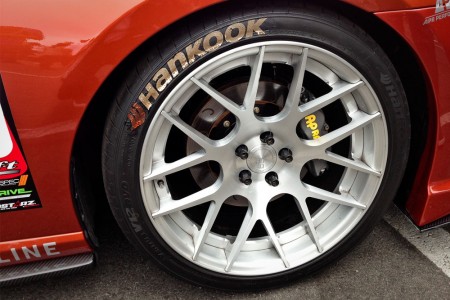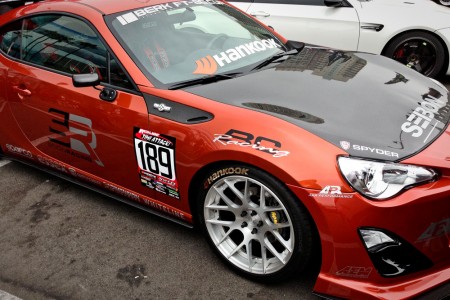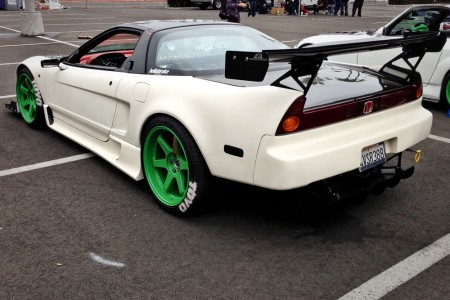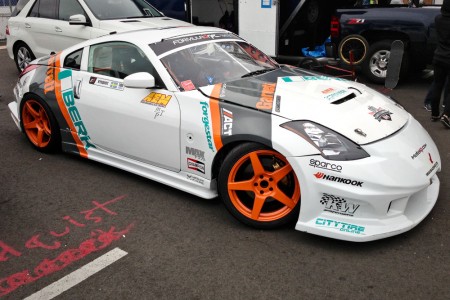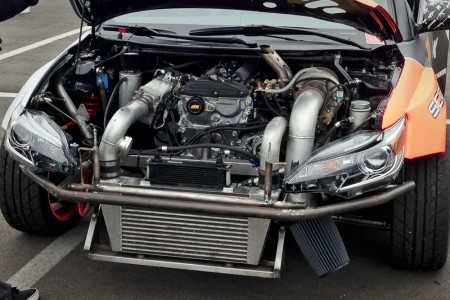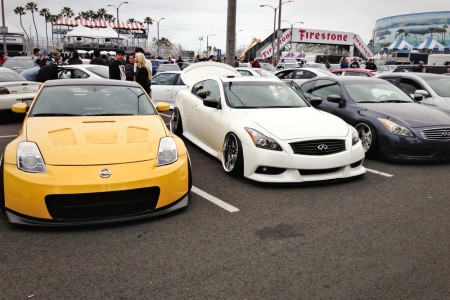 All in all, a great day in Long Beach. Congratulations to the Formula Drift crew celebrating their 10th year. Round 2 will be held in Braselton, GA on May 10 & 11. Visit the Formula Drift site for more info: http://www.formulad.com/
For more photos of the event, visit the STILLEN Facebook page: https://www.facebook.com/stillen
Formula DRIFT Professional Championship Presented by GoPro 2013 Standings After One Event
1. Yoshihara, Daijiro America's Tire / Falken Tire Nissan S13 112 Points
2. Gittin Jr., Vaughn Monster Energy / Nitto Tire Ford Mustang 92 Points
3. Forsberg, Chris NOS Energy Drink / Hankook Nissan 370Z 79 Points
4. DeNofa, Chelsea BC Racing BMW 3 Series 75 Points
5. McNamara, Darren Falken Tire Nissan S14 64 Points
6. Tuerck, Ryan Team Retaks Scion FR-S 64 Points
7. Gushi, Ken Greddy / Hankook Scion FR-S 62 Points
8. Essa, Michael GSR Autosport / Yokohama BMW M3 62 Points
9. Moen, Kenneth Nexen Tire Nissan 240SX 58 Points
10. Saito, Daigo Achilles Tire / Bridges Racing Lexus SC430 57 Points
11. Aasbo, Fredric Hankook Tire Scion Racing tC 56 Points
12. Bakchis, Aurimas Nexen Tire Nissan S14 56 Points
13. Kado, Ryan DNA Motoring / Nexen Tire Nissan 350Z 55 Points
14. Powers, Matt Nitto Tire / Fatlace Nissan S14 55 Points
15. Mordaunt, Patrick Apexi / PM Racing / Diamond Lexus SC430 54.50 Points
16. Pawlak, Justin Falken Tire Ford Mustang 54.50 Points
Round 1: Streets of Long Beach Event Results
1. Yoshihara, Daijiro America's Tire / Falken Tire Nissan S13 Winner
2. Gittin Jr., Vaughn Monster Energy / Nitto Ford Mustang Second Place
3. Forsberg, Chris NOS Energy Drink / Hankook Nissan 370Z Third Place
Manufacturers Championship Standings After One Event
1. Ford 146.5 Points
2. Nissan 137 Points
2. BMW 137 Points
4. Scion 126 Points
5. Lexus 111 Points
Tire Championship Standings After One Event
1. Falken 176 Points
2. Nitto 167 Points
3. Hankook 141 Points
4. Yokohama 116.5 Points