Read about our STILLEN Performance Development Facility. Follow the passion that goes on here with the exciting new upgrades and modifications that you can adapt to your specific vehicle application.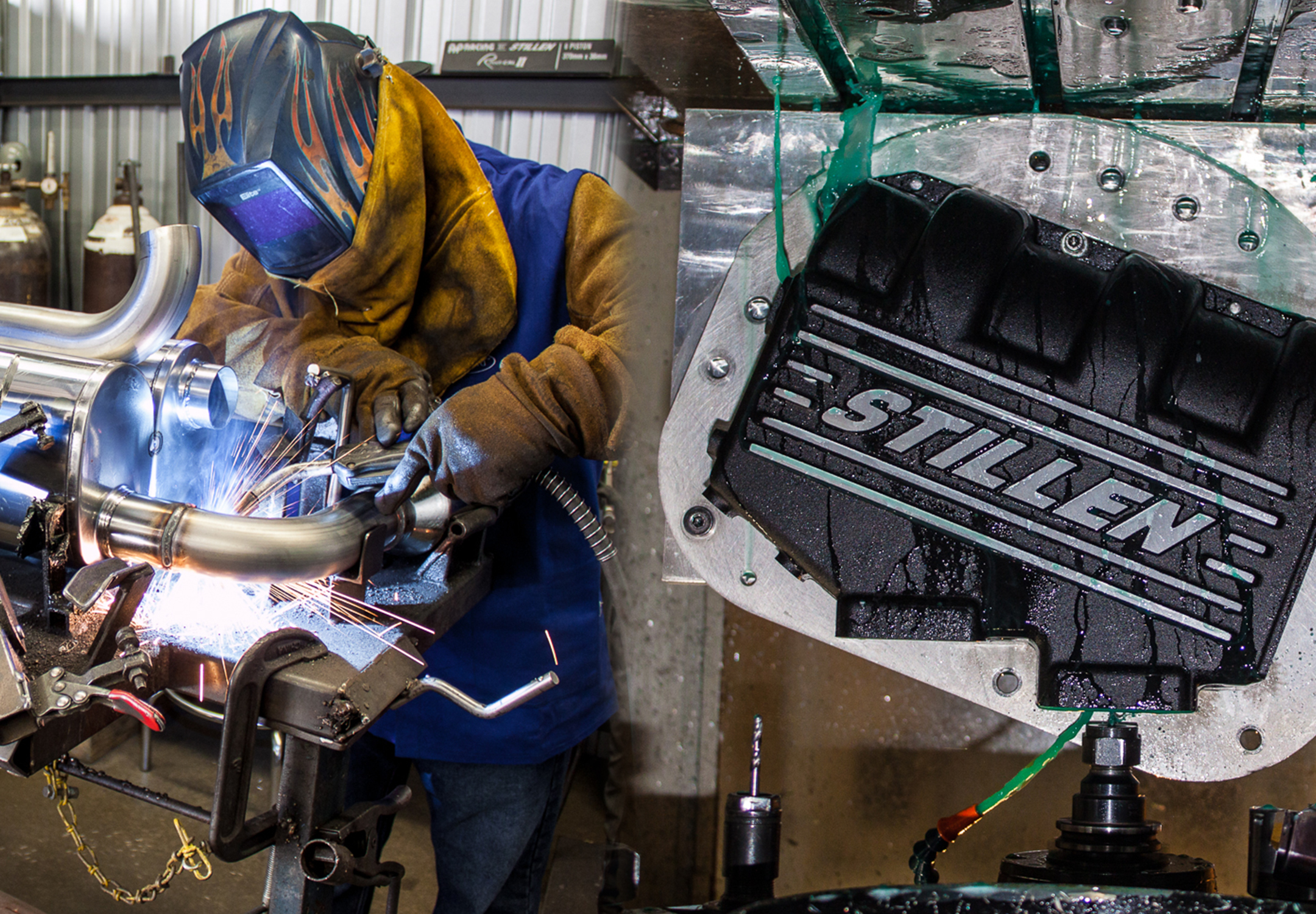 The STILLEN Performance Development Facility is well respected with in the industry and is a lead manufacturer for a wide range of demographic automotive enthusiasts. Our Performance Development Facility is truly one of a kind, we are continually refining performance with modification and testing. With over 30 years of experience in performance modifications and exterior styling, it's this type of professional product evaluation in real-world driving situations that gives 
STILLEN 
a distinct advantage. Automotive journalists at magazines and digital publications such as Car & Driver, Road & Track, Motor Trend, Automobile, AutoWeek, /Drive, DSport, The Smoking Tire, and Super Street have reviewed and tested many of our products and project vehicles, and provided us with rave reviews. Need more power? Check out our CARB exempt supercharger kits and many other engine performance modifications! Proudly developed and manufactured in house at
STILLEN
. At Stillen we take pride in manufacturing our parts in house where we can ensure the quality fit and finish you expect and deserve. Taking your car, truck or SUV to the next level with
STILLEN Performance Parts
!
Made in USA
---
Chat with STILLEN:  866-250-5542
Check Out STILLEN Website:
STILLEN Aftermarket & Performance Parts | Auto Parts and Accessories - STILLEN
Email STILLEN:
sales@stillen.com
---