May 29, 2013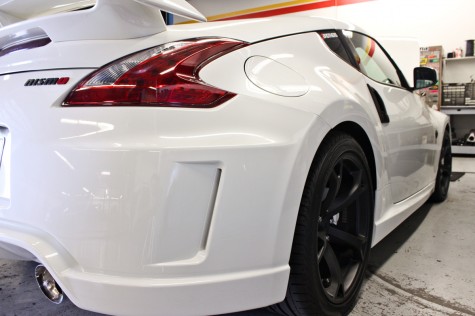 I think it's safe to say that most of you don't get tired of seeing superchargers, especially when they go into a Nissan 370Z Nismo as clean as this one. Already having it's share of mods, including the STILLEN 370Z Gen 3 Intake, the owner decided it was time to supercharge the VQ37.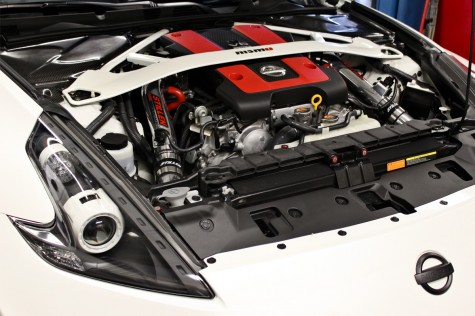 The attention to detail on this white 370Z Nismo is very impressive. White powder coated front strut bar, flat black headlight housing with white projector rings, red carbon fiber interior accents, flat black wheels and white brake calipers are only a few of the custom touches that make this Z stand out.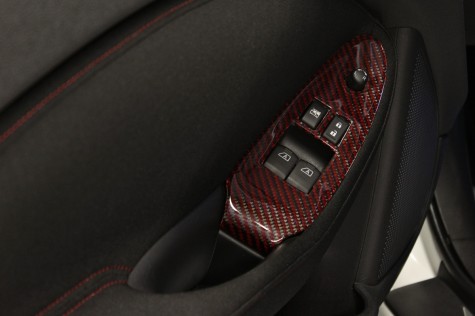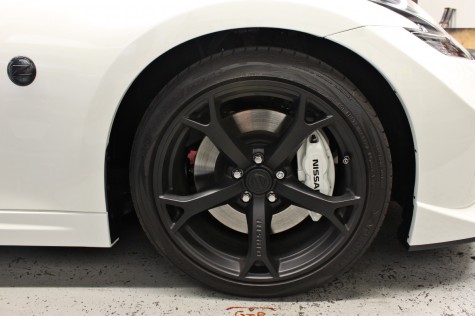 The STILLEN 370Z Supercharger is a 50 State legal, bolt-on install that uses the Vortech V3 self-lubricating supercharger system. This force induction kit has shown a dyno proven increase to over 500 horsepower!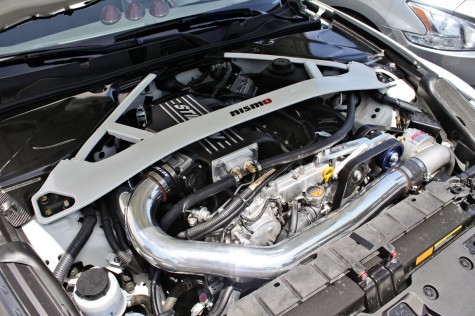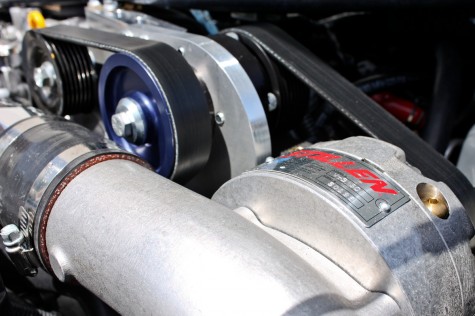 The 370z Supercharger was designed with OEM fitment in mind and clears the stock strut tower brace without any modification.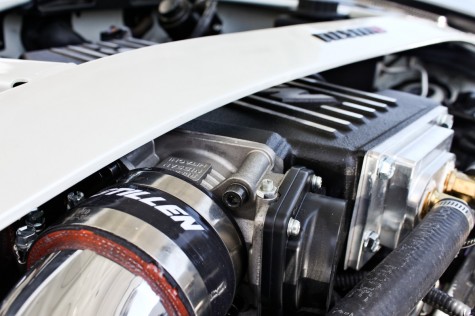 This Z looks happy to be supercharged.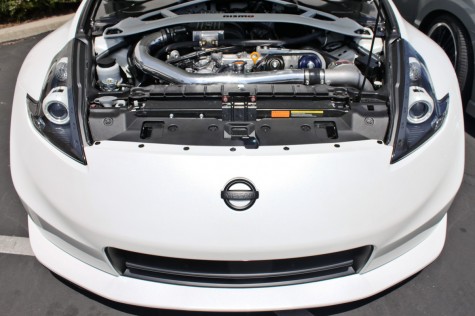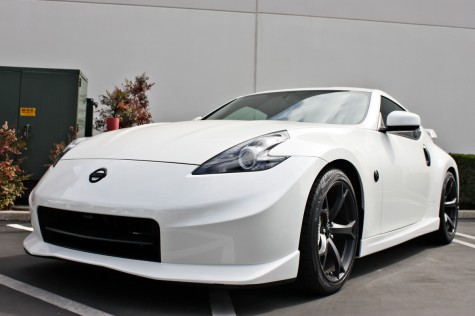 For more information on the STILLEN 370Z Supercharger and other products for the entire Z family, visit http://www.stillen.com/ or call (866) 250-5542.
March 20, 2012
STILLEN is proud to announce the release of the new brake cooling option for 370Z owners looking to improve track times and lower brake temperatures.
These kits can be used with both Stillen Sport Rotors and Metal Matrix brake pads, AP Racing Brake Kits, and other 370Z Brakes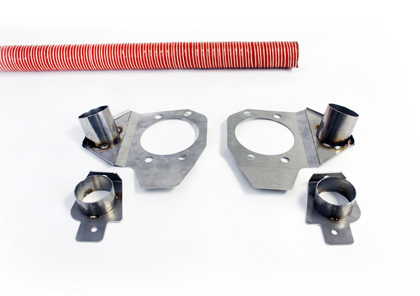 The efficient design of the STILLEN 370z brake cooling kit can lower brake surface temperatures by as much as 25%.  Or as much as  140F. (Yeah that's a lot of heat).  The best part about this kit is it can be used with just about any brake set up and it works perfectly with the STILLEN 370Z front bumper or the Stock 370z front bumper, WITHOUT any cutting.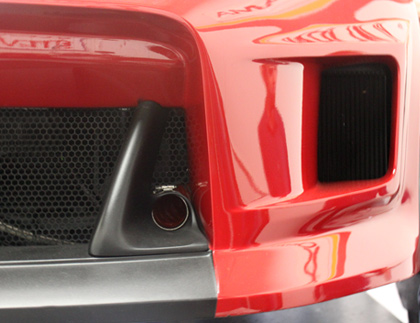 We spared no expense in the quality of components of this kit, from the High Temperature hoses to the CNC machined stainless steel mounting brackets. We made sure that everything fit perfectly and worked perfectly.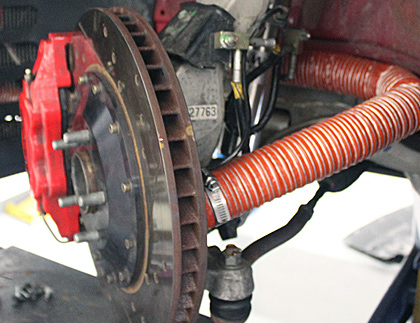 After we made sure all the components of the kit fit properly, we decided to take our test vehicle to the Auto Club Speedway in Fontana, CA for some serious testing.
We installed the 370z Brake Cooling kit on one side of the vehicle and left the other side untouched. We then installed temperature sensors on both sides of the vehicle to give us our comparison figures.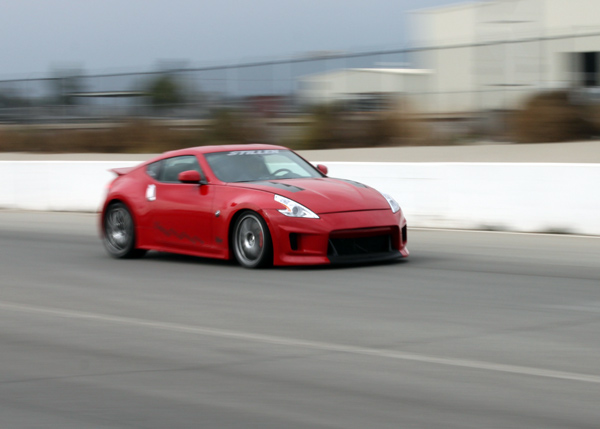 The results ended up being much better than we expected, and we saw a difference in over 140 F between the two sides.  In case you're wondering what the advantages of running cooler brakes are, here's a quick list:
• Decrease in braking distance – Reduction in brake fade
• Prevents warping – Reduced chance of pad glazing – Extends life of brakes
• Reduces the chance of brake fluid boiling
• Decreases the chance of catastrophic damage to brake system
• Improved track time and longer track sessions
Below is an illustration on how brake discs vent out heat under operating conditions, as you can see from the illustration, brake temperatures will substantially increase under periods of prolonged use. Our 370z Brake Cooling kit is specifically designed to reduce brake surface temperatures by supplying a constant stream of fresh air to the brake rotor, allowing it to vent out heat more efficiently.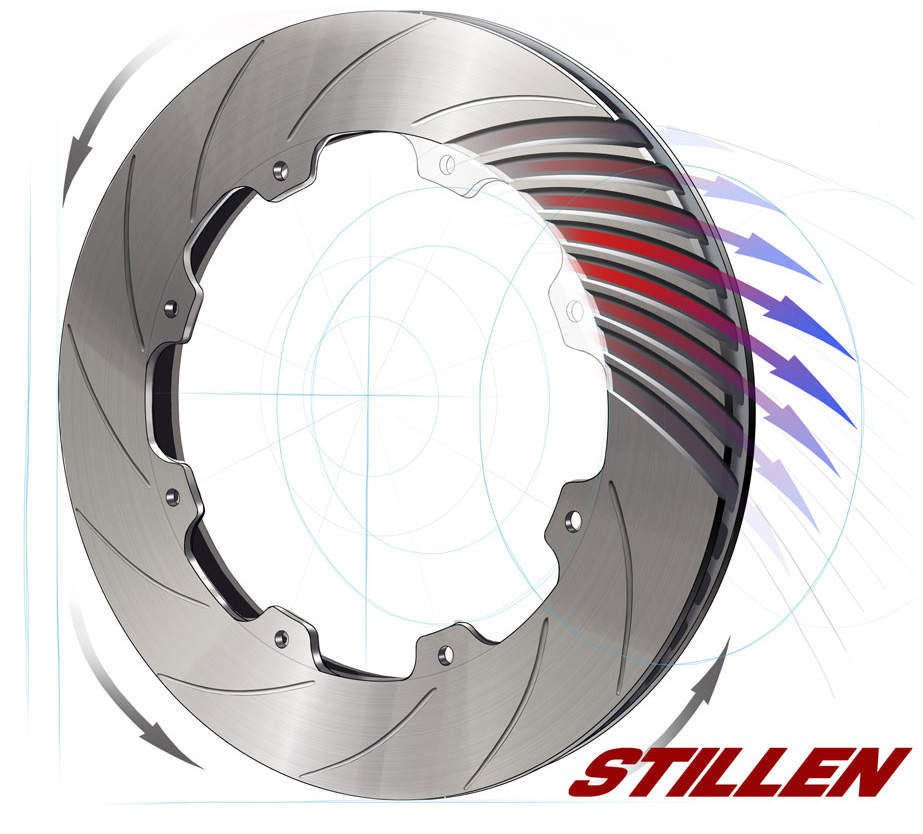 From weekend warriors to the occasional autocross 370z owners, The STILLEN 370z Brake Cooling Kit is sure to become a "must have" item.
February 13, 2012
It's not every day that we release our Nissan 370Z demo car into the wild but when the guys from The Smoking Tire asked to stop by and take the car for a spin we had to oblige!  Matt Farah has been here before and went for a spin with Steve in the team STILLEN GT-R Targa rally car.  During that visit Matt saw the 370Z in multiple pieces as it was receiving the STILLEN treatment.  After multiple phone calls, emails, and text messages we were able to schedule a visit for Matt to get into the drivers seat of a STILLEN tuned 370Z.
This car has been reworked from the inside out and from front to back.  With KW Variant III coil overs, adjustable sway bars, adjustable control arms, AP Racing brakes, Enkei GTC-01 wheels and Toyo R888 tires, cat-back exhaust, 370Z supercharger (CARB legal and warrantied) to the urethane 370Z body kit by STILLEN along with the Seibon carbon fiber hood.
Or check out the video at TheSmokingTire.com.
February 9, 2012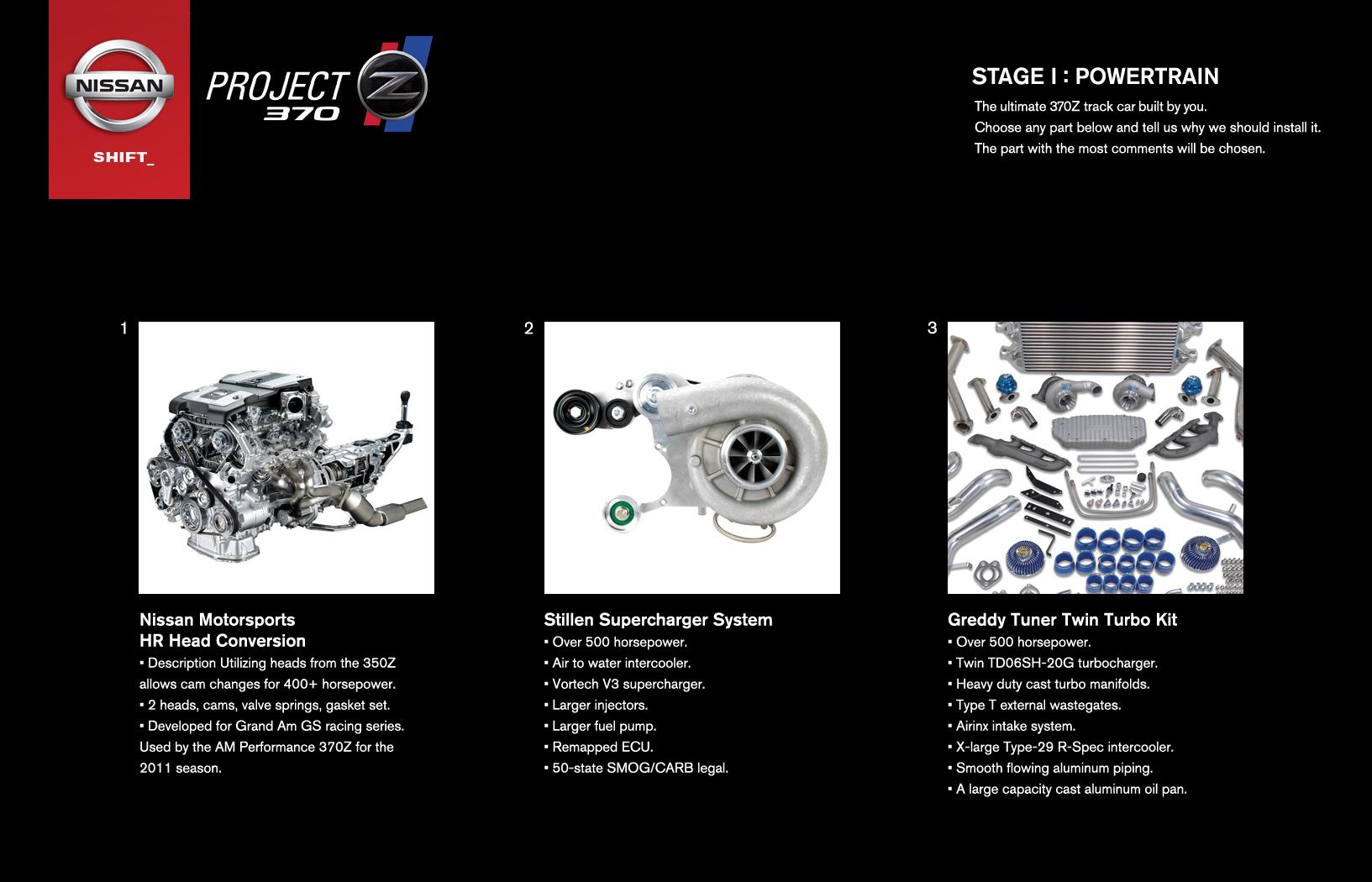 The race is on! Nissan Performance is building a 370Z based on feedback on their facebook page. Check their wall for the post with the picture above and leave a vote for STILLEN.
January 9, 2012
Our friends over at Newmarket Infiniti/Nissan in Ontario, Canada have made getting quality aftermarket parts straight from the dealership possible for Nissan and Infiniti owners in Newmarket.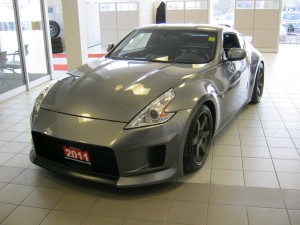 These 370Z's don't just look fast, they are fast; outfitted with Stillen performance cat back exhausts, Gen III intakes and more.
Newmarket Infiniti Nissan is a fully authorized Stillen performance center, offering a full line dealer of all Infiniti and Nissan models.
If you have a Versa, 307Z, G37 M37 or anything in between, Newmarket will make it look great and go fast.
Call Tom in the parts department at (905) 895-8785 and he will get you all the STILLEN style and power you need!
To make your 370Z look like this, pick up the STILLEN 370Z Fascia or Full Body Kit.