July 30, 2009
As soon as the Nissan Cube's began to hit the streets here in the US, we knew these fun little cars would spice up the Mini-MPV market, and STILLEN went to work in our R&D department to develop some bolt-on performance items for the enthusiasts looking to take their Cube to the next level.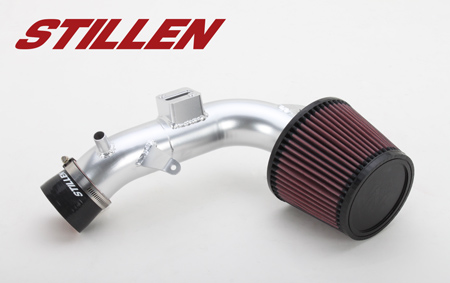 The STILLEN Hi-Flow Intake System for the Nissan Cube features bolt-on installation, removes the factory baffling and creating a direct intake air path. Read more
May 29, 2009
STILLEN is proud to release something we've been developing and fine-tuning for quite some time, our Secondary Cat Delete Y-Pipe for the Nissan GT-R!
The factory equipment this replaces contains two flow-robbing cats and weighs in at a hefty 30.25 lbs!  Our new Y-pipe replaces those cats with polished 304 stainless steel resonators and drops an astounding 47% of that weight, coming in right at 16 lbs.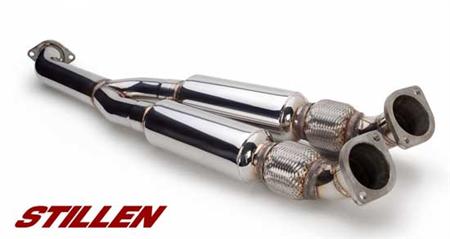 There is a lot of power held back by the factory exhaust system on the Nissan GT-R. By eliminating the factory catalytic converters, STILLEN has successfully improved flow, creating power gains as well as dramatically improving sound. Read more
May 29, 2009
STILLEN is excited to announce the release of our premier Nissan GT-R Exhaust System.  After numerous systems were designed, fabricated and tested; Steve Millen selected this configuration as the one to put into production.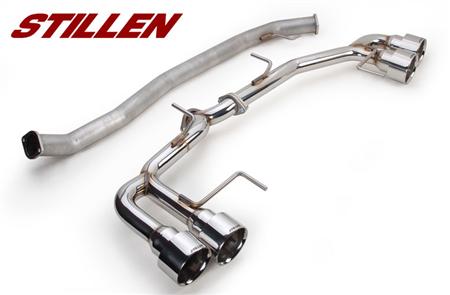 Meeting all of his criteria for power, sound and appearance this cat-back system uses 304 Stainless Steel, is TIG welded throughout, 27% lighter than stock (30 lbs versus 41 lbs for stock) and results in an aggressive (but not obtrusive) tone. Read more
February 26, 2009
We have finished final production on the new STILLEN Stainless 370Z Cat-Back Exhaust System, and wanted to share the pictures, video sound clip and dyno sheets with you.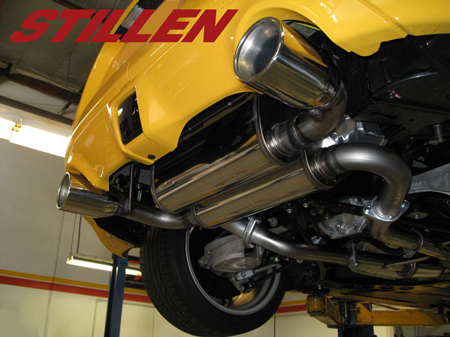 The 370Z is responding excellent to power modifications, and our heritage with tuning the Z car has allowed us to squeeze an additional 18whp from this upgrade.  See below for the pictures and video. Read more
August 29, 2008
We received the first batch of Mine's Silence VX Pro Titan II Titanium Cat-Back Exhaust Systems for the R35 Nissan GT-R's, and pulled one out of the box to get a closer look at this completely titanium system, see what all of the fuss is about, and shoot some pictures.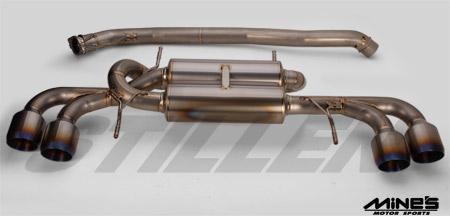 The construction on this exhaust system is beautiful, with every flawless weld point showcasing that signature heat treated titanium color band.
More pictures and information after the jump.. Read more