For nearly 30 years STILLEN has been working very closely with dealerships around the world.  Many dealerships recognize the benefits of being able to offer their customers the ability to personalize their new cars and make sure that the customer can not only enjoy their new car, but have the satisfaction of knowing it is even more special due to the personal touches made to the car.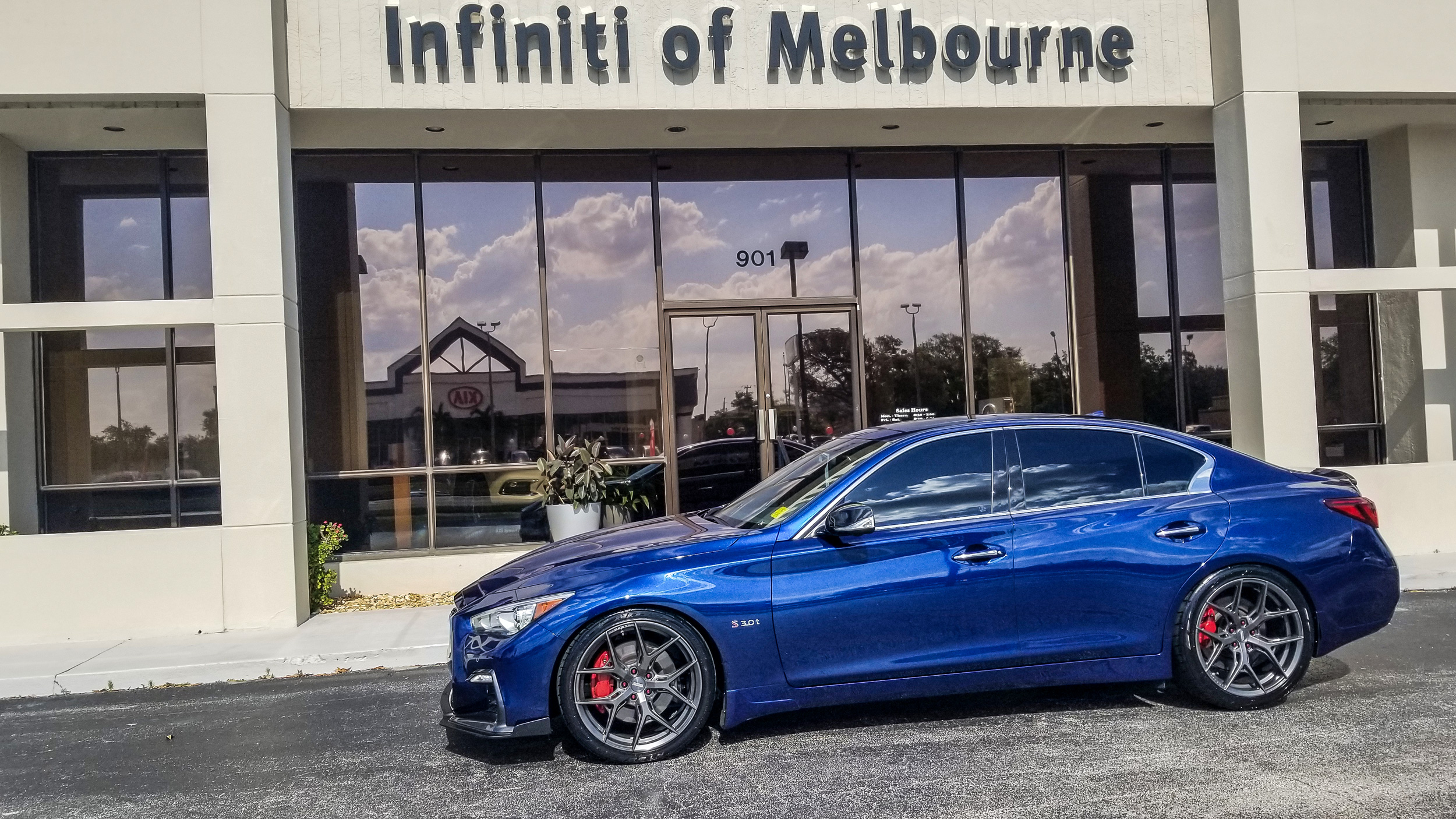 Infiniti of Melbourne truly "gets it" and they've been customizing new cars for their customers for years now.  STILLEN has supplied them the necessary parts that allow their customers to add the finishing touches to accentuate these great Infiniti Q50 platforms.  The latest creation coming out of Infiniti of Melbourne is this 2020 Infiniti Q50 RS400.  This particular example features the striking Q50 iridium blue finish and after the modifications made to the car has affectionately been dubbed "spiderman" by its new owner.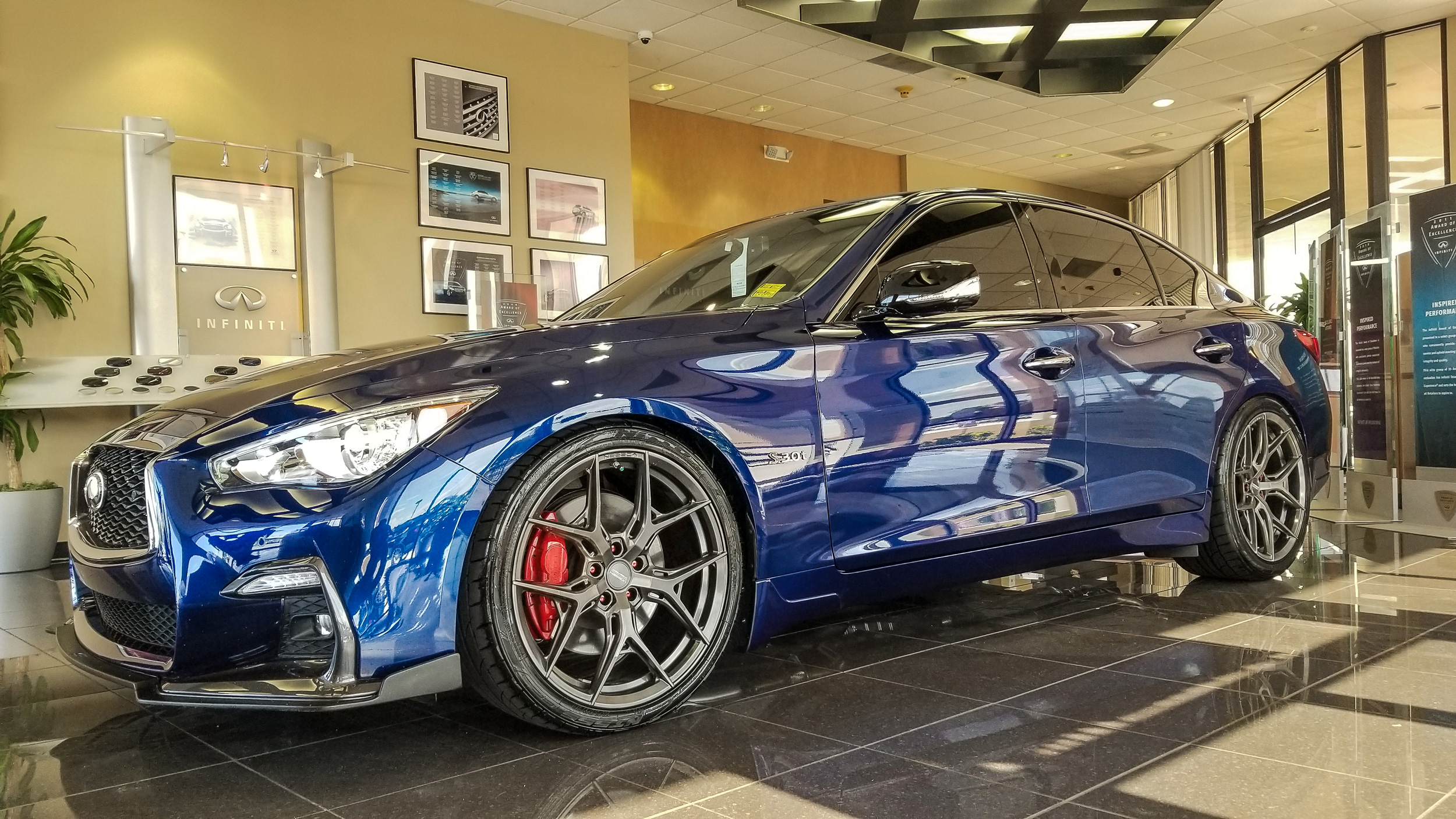 Exterior modifications on the car consist of STILLEN poly-urethane front splitter and rear diffuser.  Vossen HF5 wheels in anthracite finish accented by red wheel locks.  Exterior modifications are tastefully rounded out with a 15% window tint.  Wanting to bring the STILLEN body kit closer to the ground and those fenders truly wrapped around the Vossen wheels the team at Infiniti of Melbourne installed a set of RSR Down Suspension System lowering springs.  The finishing touch to wrap off an elegant build is the INFINITI illuminated front emblem.  making sure every who sees this rocket in the rear view mirror will know what is coming up behind them.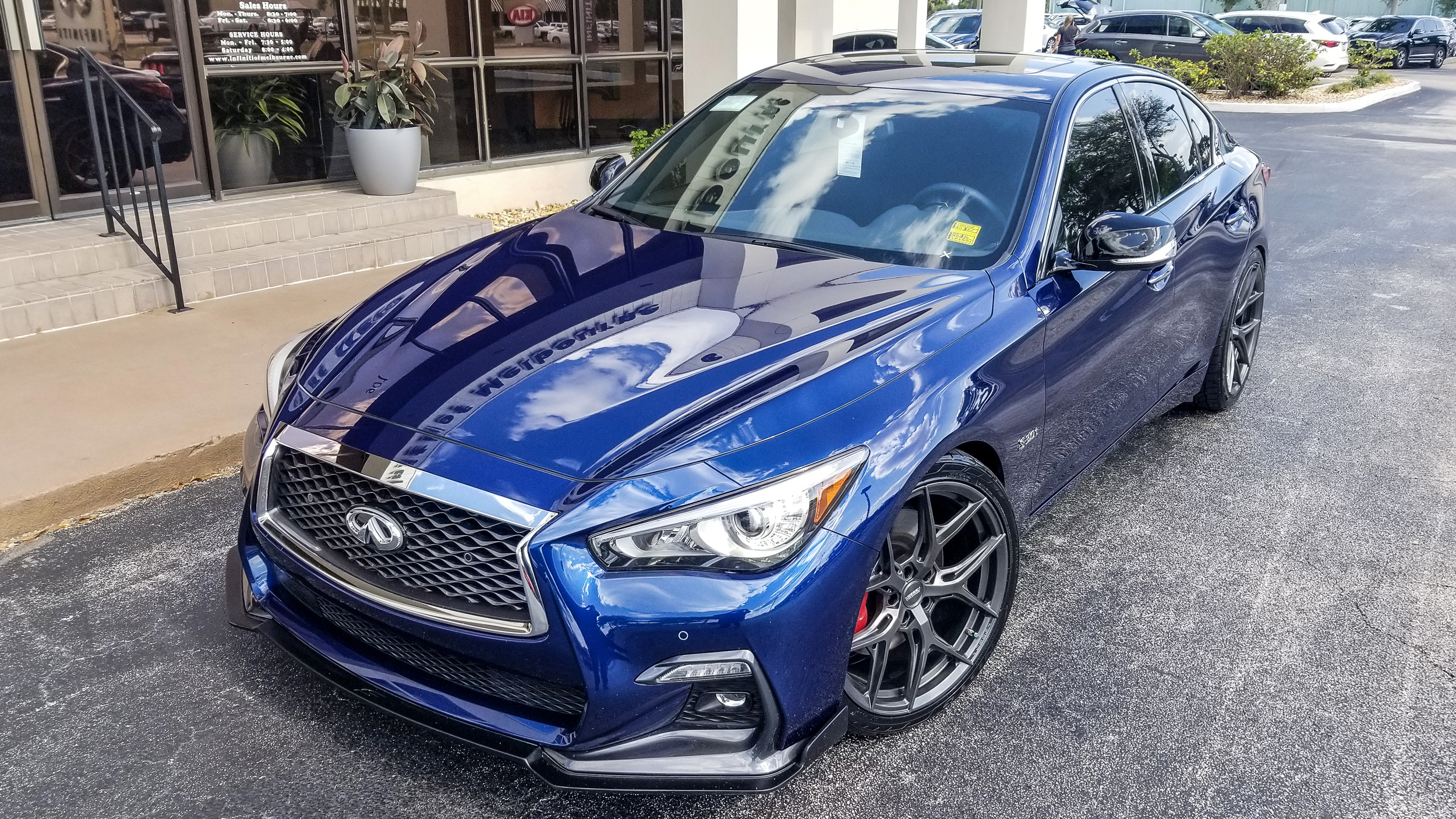 2020 Infiniti Q50 RS400 Iridium Blue "Spiderman"
STILLEN Front Splitter
STILLEN Rear Diffuser
RSR Down Suspension System
INFINITI Illuminated front Emblem
Vossen HF5 Wheels in Anthracite finish
Red Colored Tuner locks
15% Window tinting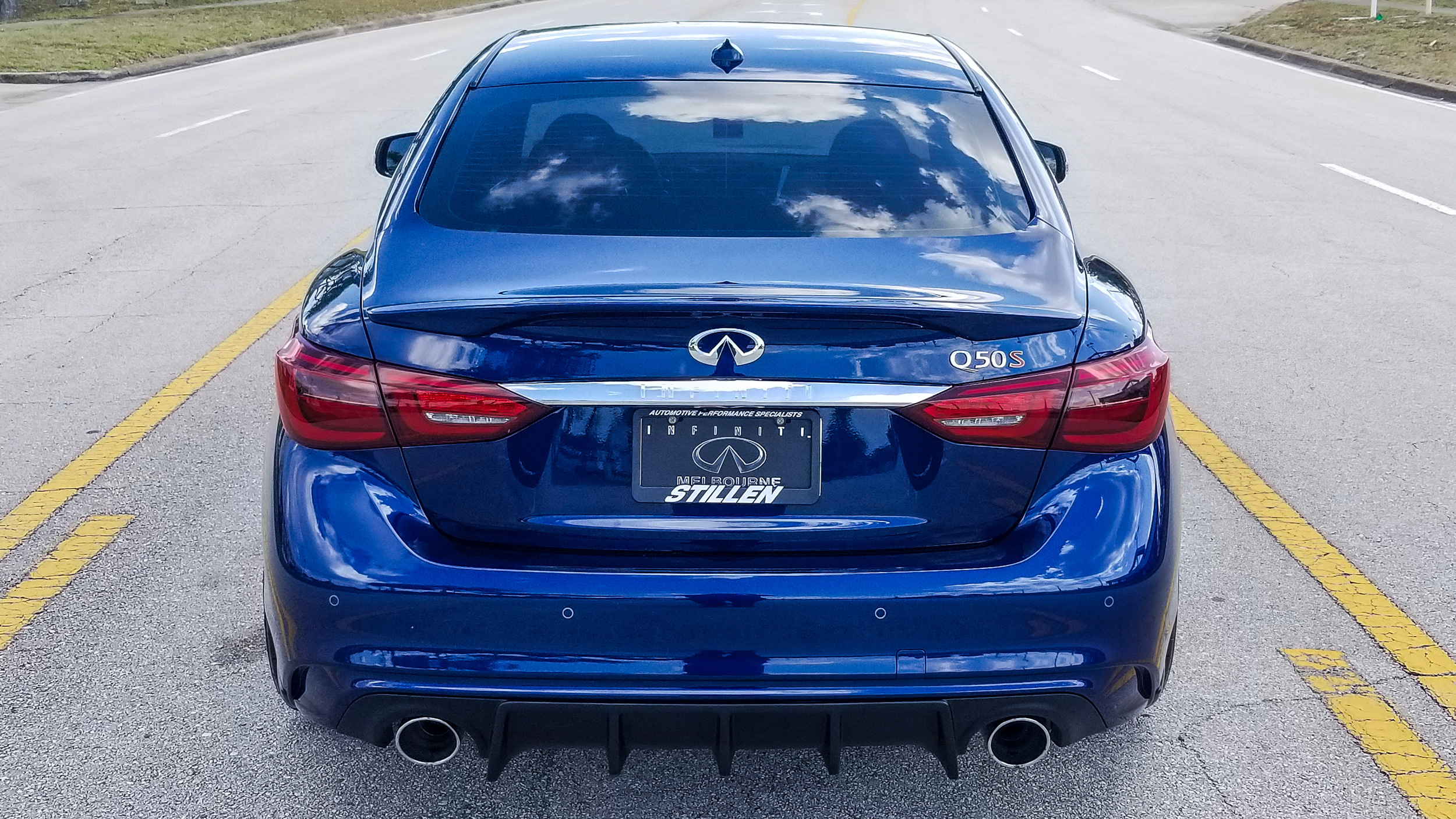 If you are interested in building out an Infiniti in the Melbourne Florida area we would recommend reaching out to our friends at:
Melbourne Infiniti
901 S. Apollo Blvd.
Melbroune, FL. 32901