The Nissan Altima has been a major contender in the mid-sized market for decades. The past five years have proven to be the most successful for the not so little sedan. With this recent track record it is no surprise that they decided to do a facelift to keep up with the rest of the Nissan lineup. A mid model refresh is not uncommon, but they went a little further than that.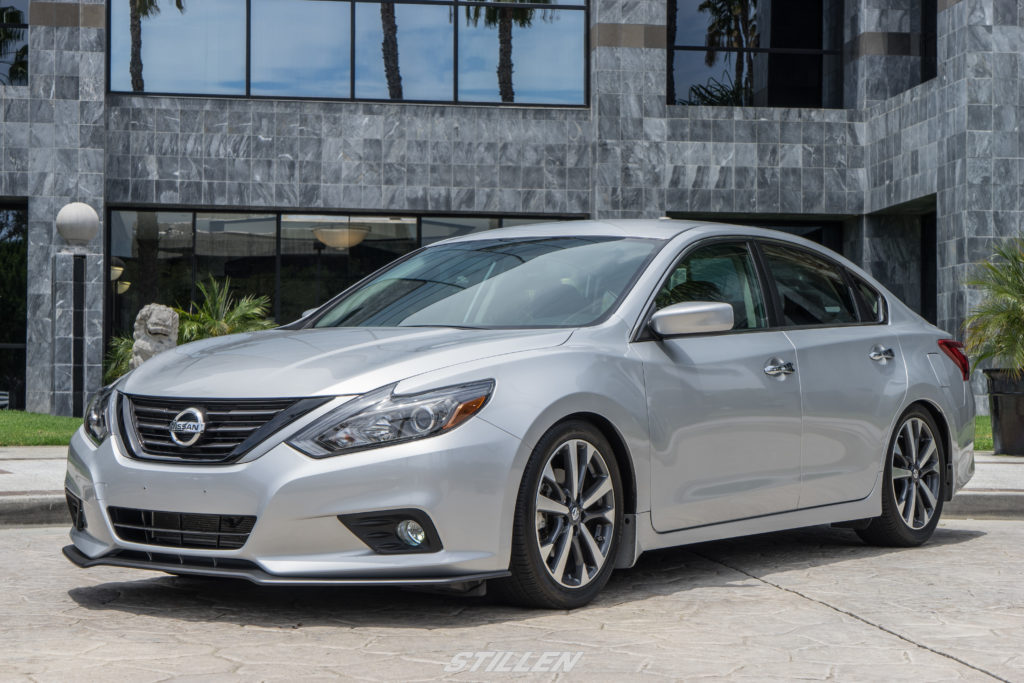 As you can see in the photos, the 2016 Altima Sedan's new styling cues have adopted the new "Energetic Flow" design that guided the inspiration of the new Murano and Maxima. On top of the styling updates, this redesign also changes the performance and dynamics of the car.
Improvements include:
Reduced coefficient of drag – 0.26 Cd (down from 0.29 Cd)
Weight reduction
Increased structural rigidity
Reduced NVH (Noise, Vibration, and Harshness)
Increased Fuel Economy (for 2.5L and 3.5L variants)
Along with the standard changes, Nissan has added a SR trim to both the 2.5L and 3.5L models. The SR will be the "sporty" options for those looking for some added performance and style from the factory. The SR trim will feature things like 18 inch wheels, revised suspension, and a manual paddle shifting mode. Styling wise, the SR will feature smoked headlight housings, DRL's, Fogs Lights, and a rear spoiler.
As usual, STILLEN is excited to get our hands on one of these new Altima's and see what we can do with it. We love where Nissan is heading with it's unique styling and improved performance. You can expect to see some sporty body components and performance upgrades from STILLEN in the near future.
Here is a quick rendering of what we think the Altima could look like with just a few simple mods.