Go from tame to authoritative with a touch of the gas pedal, as you accelerate in your 2014-2015 Infiniti Q50 with STILLEN Axle-Back exhaust! The STILLEN Infiniti Q50 axle back exhaust for 2014-15 Q50 is meticulously engineered and manufactured by our experts, so it provides you with the perfect blend of performance and power. This exhaust truly takes the already exemplary Q50 to the next level!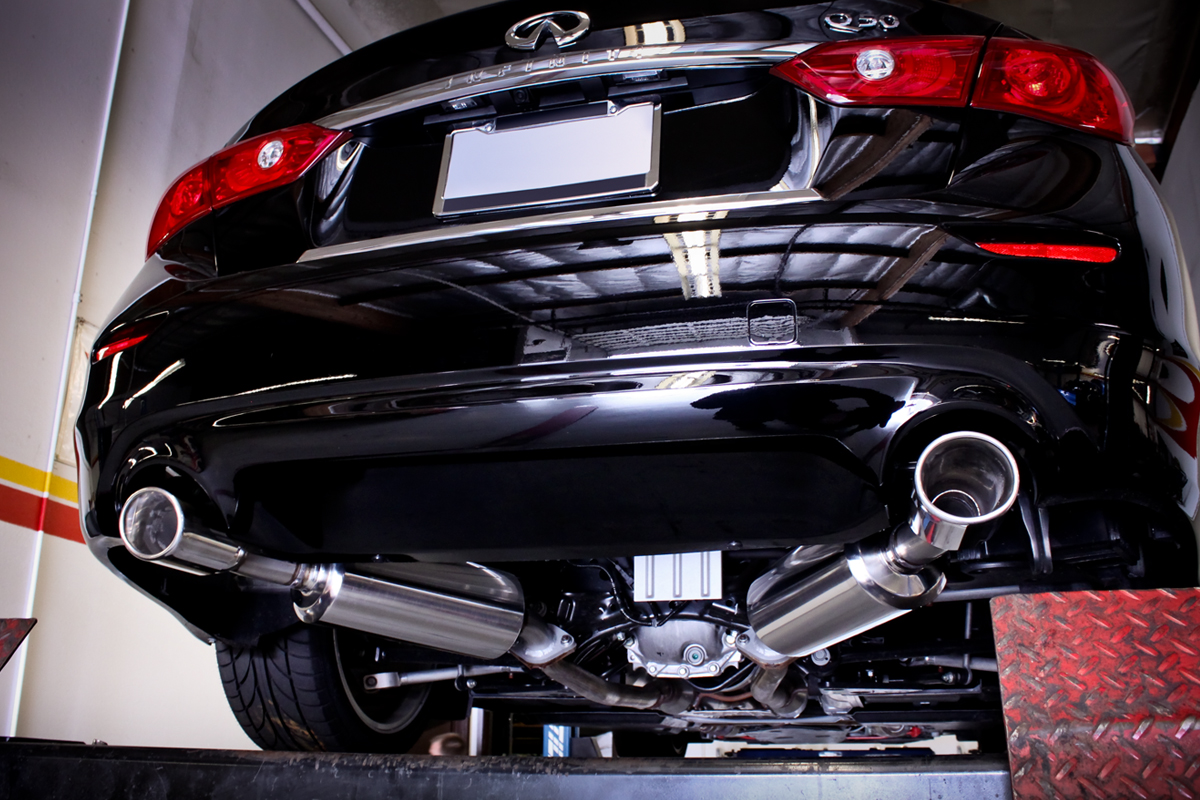 STILLEN Infiniti Q50 axle back exhaust for 2014-15 Q50 (installed)
Expert Craftsmanship
Designed and manufactured in house at STILLEN in Costa Mesa, CA, each part is inspected multiple times to ensure the finest quality and fitment and as produced using the highest quality materials by expert craftsmen, this Q50 exhaust is made to last. Featuring mandrel bent piping, free flowing performance mufflers and tips that are constructed from 304 grade stainless steel, this system sounds as good as it looks. Plus, we are so confident in the quality or our work that each exhaust comes with a manufacturer's limited lifetime warranty.
Unmistakable Sound
Refined, yet aggressive is the most common way STILLEN exhausts are described and this Infiniti Q50 axle back exhaust is no exception. Like other STILLEN exhausts, it is mild and well-mannered under normal driving conditions, but quickly turns aggressive and authoritative when under throttle. Play the video clip below to listen and decide for yourself:
Versatile Design
Just because you want to be environmentally friendly doesn't mean you should sacrifice performance and power! The STILLEN Infiniti Q50 rear section exhaust fits both hybrid and non-hybrid models!
Where to Find the Infiniti Q50 Axle Back Exhaust
If you're ready to upgrade to the STILLEN Infiniti Q50 axle back exhaust, then please give our experts a call at (866) 250-5542. They will be happy to answer any questions you have about this rear section exhaust or any of the other Q50 parts we manufacturer.