AutoCon LA 2017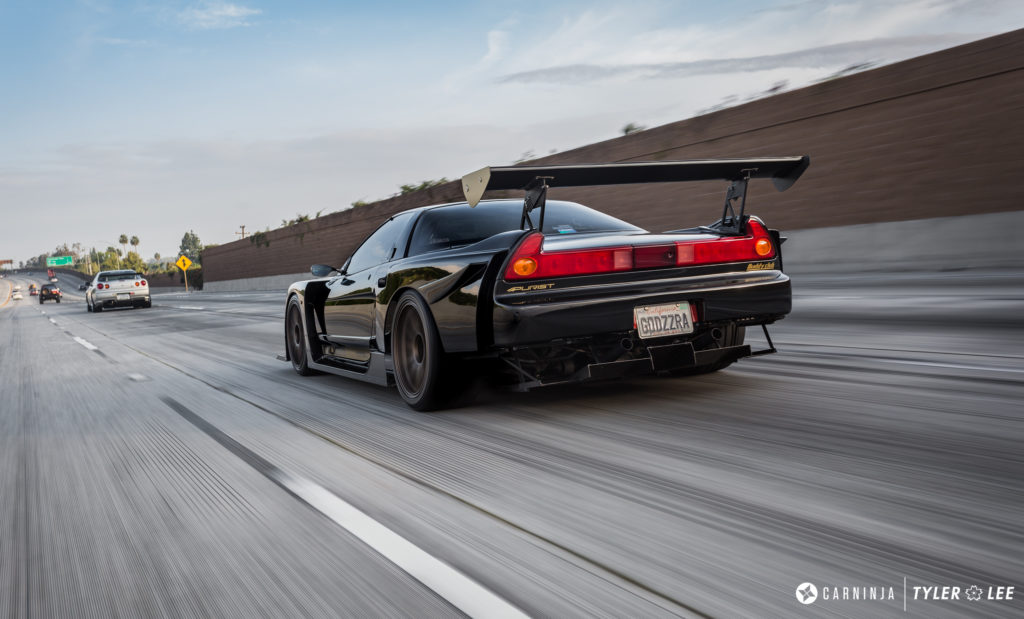 March 25, 2017
Images Courtesy of Tyler Lee @ CarNinja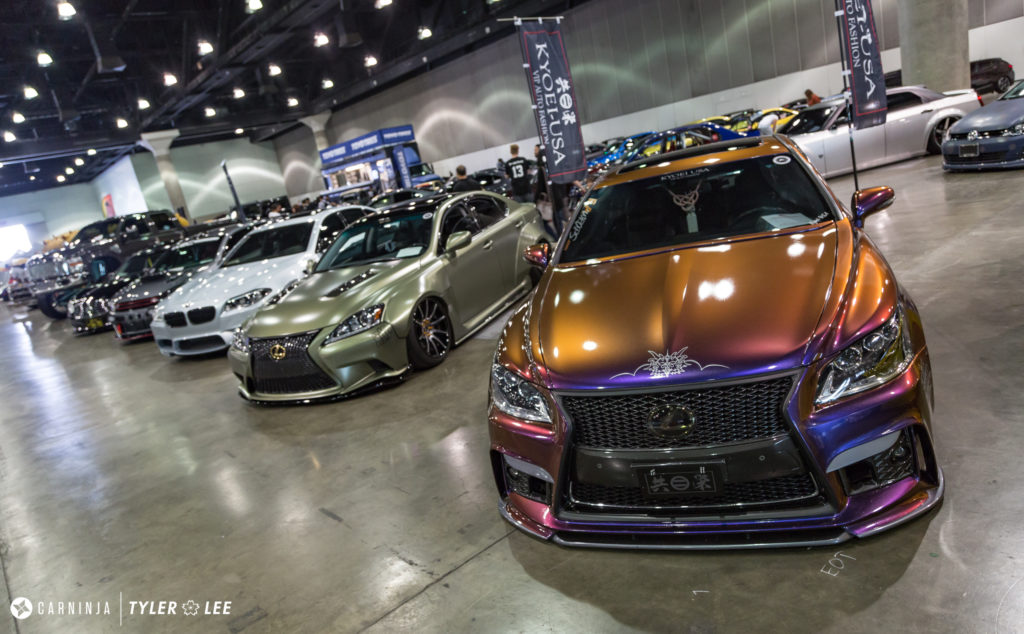 The Los Angeles Convention Center hosts some of the most epic automotive events in the nation. On March 25, 2017, AutoCon filled the halls with a few of the finest machines from across the country. Crowds came in droves, lining up outside the convention hall for hours, waiting for their chance to file into the grand halls of the Convention Center. For an event held on a Sunday afternoon from 1pm-to-8pm, thousands of attendees waited in lines that snaked all the way out the front of the convention hall as interest in the event and the excitement of anticipation built up to a fever pitch.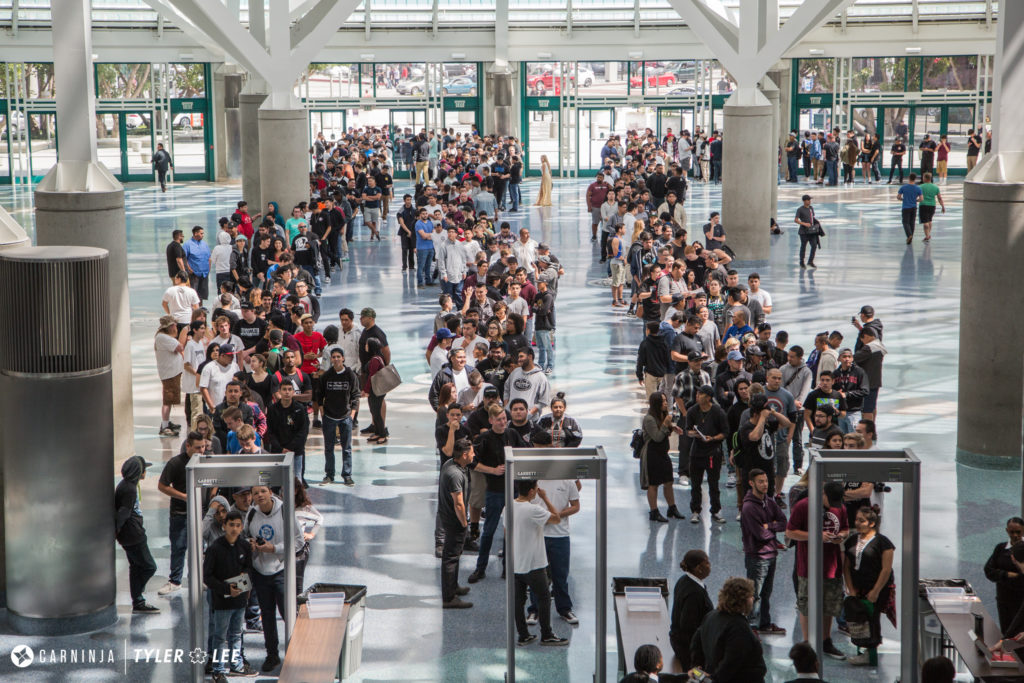 Once inside, the fans were greeted by a balanced presentation of high quality vehicle builds ranging from vintage rides and domestic muscle to aggressive imports and European exotics. AutoCon attracts a strong following of quality builds, ensuring that everyone in attendance experiences the finest in vehicle construction. There was no shortage of eye candy and inspiration for the car lover in us all.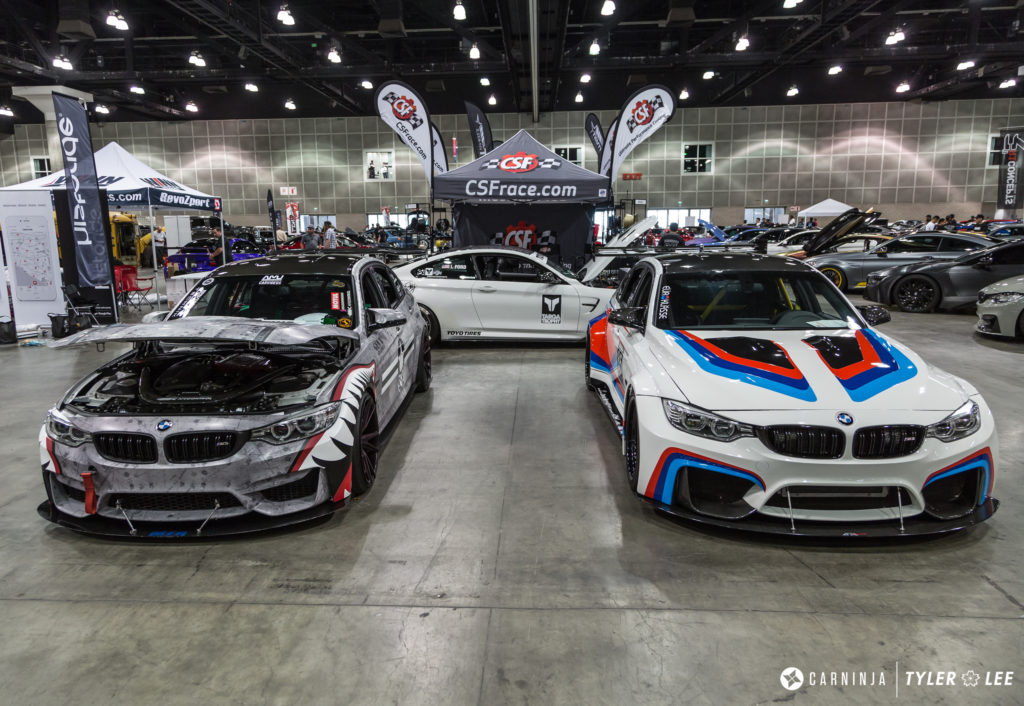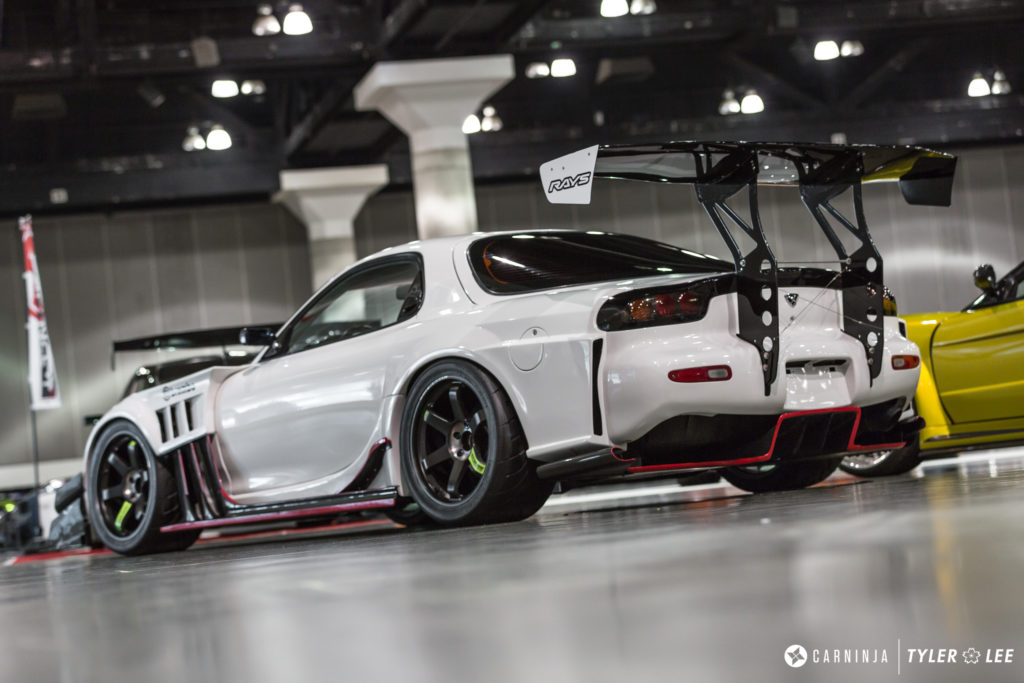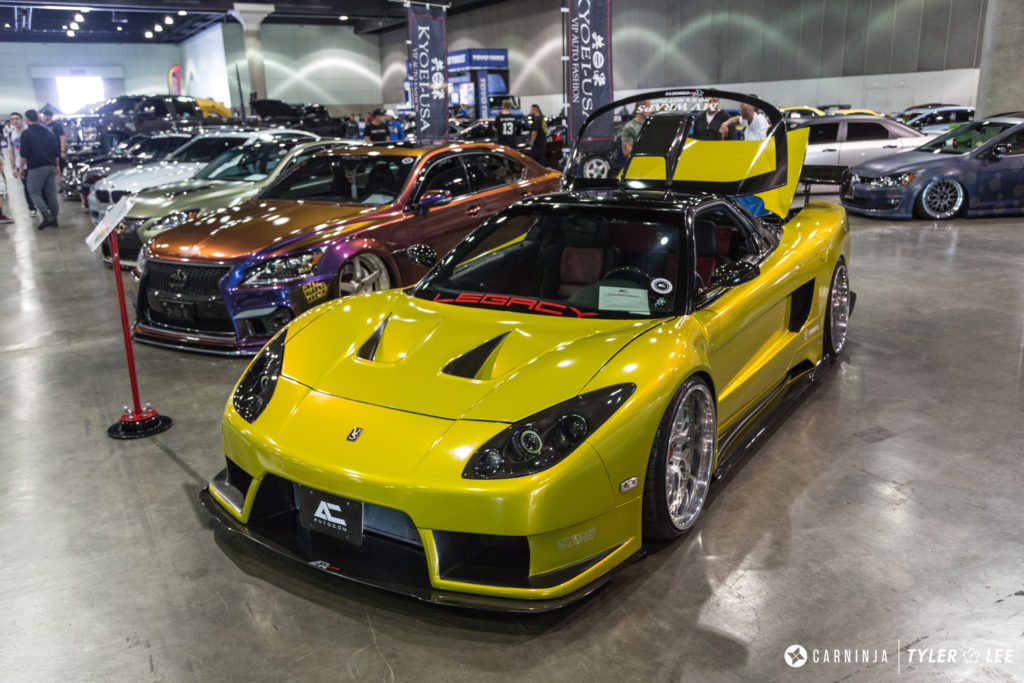 Slammed chassis, custom paint, aggressive aerodynamics and numerous engine swaps could be found throughout the vast convention halls. Eye catching machines showcased the latest trends and delivered a good idea of what is popular in the scene. The bolt-on overfender styling of Rocket Bunny, Liberty Walk and RAUH-Welt BEGRIFF (RWB) continues its foothold in the scene as platforms ranging from the accessible FR-S/BRZ up to the more exotic GT-Rs and Ferraris featured wide over fenders and aggressively offset wheels.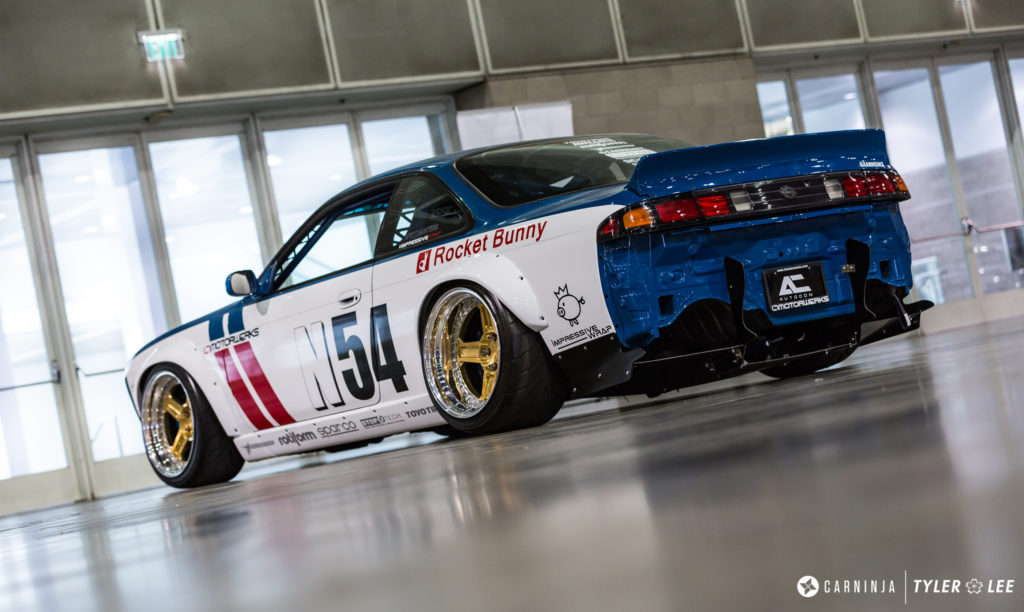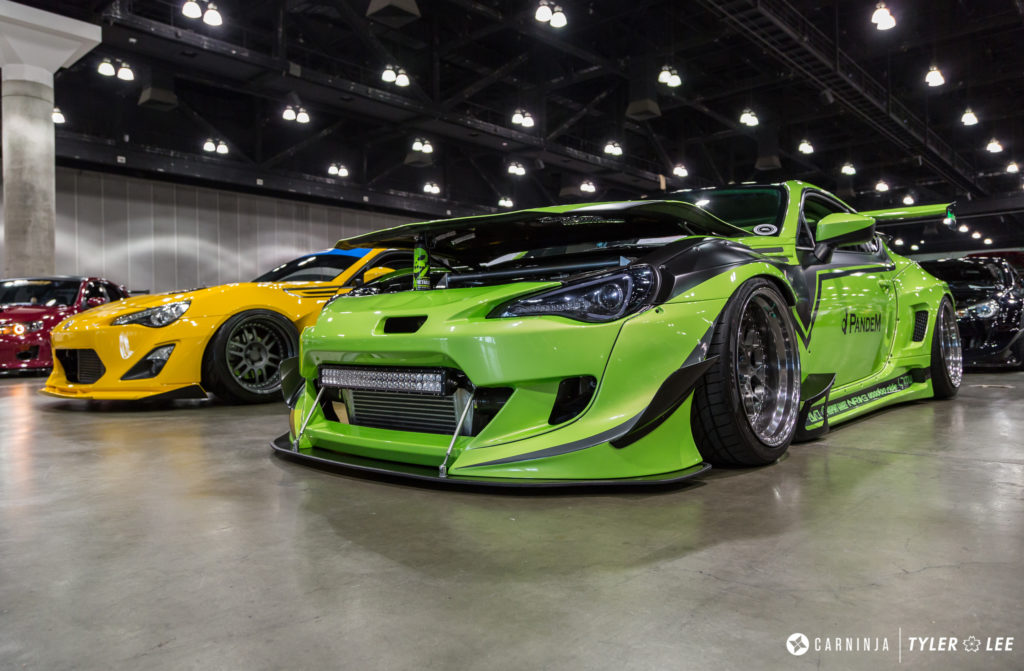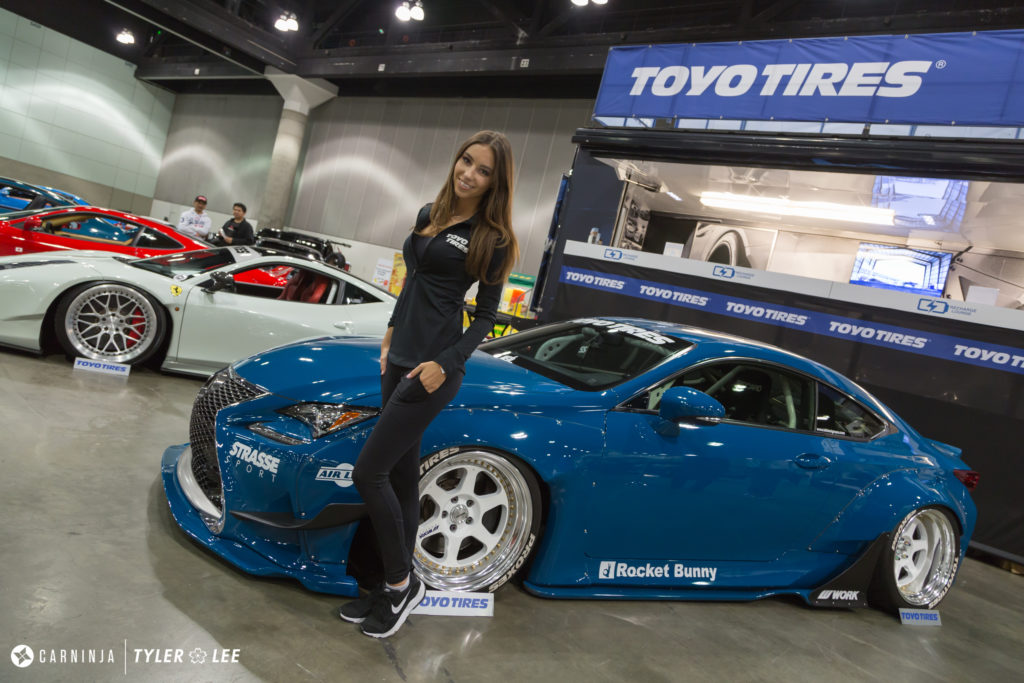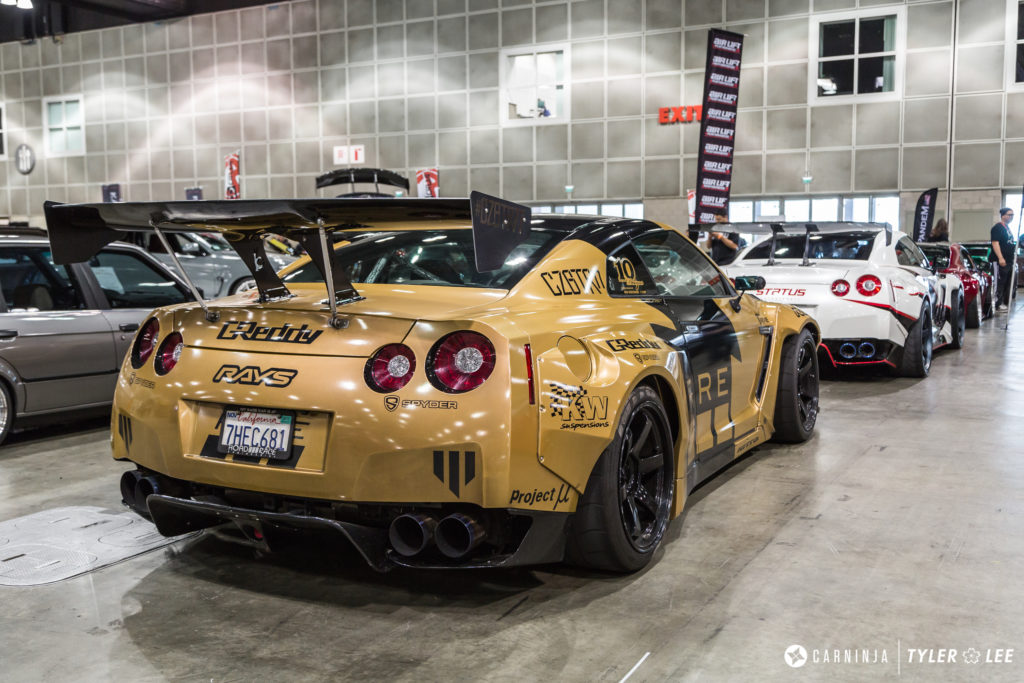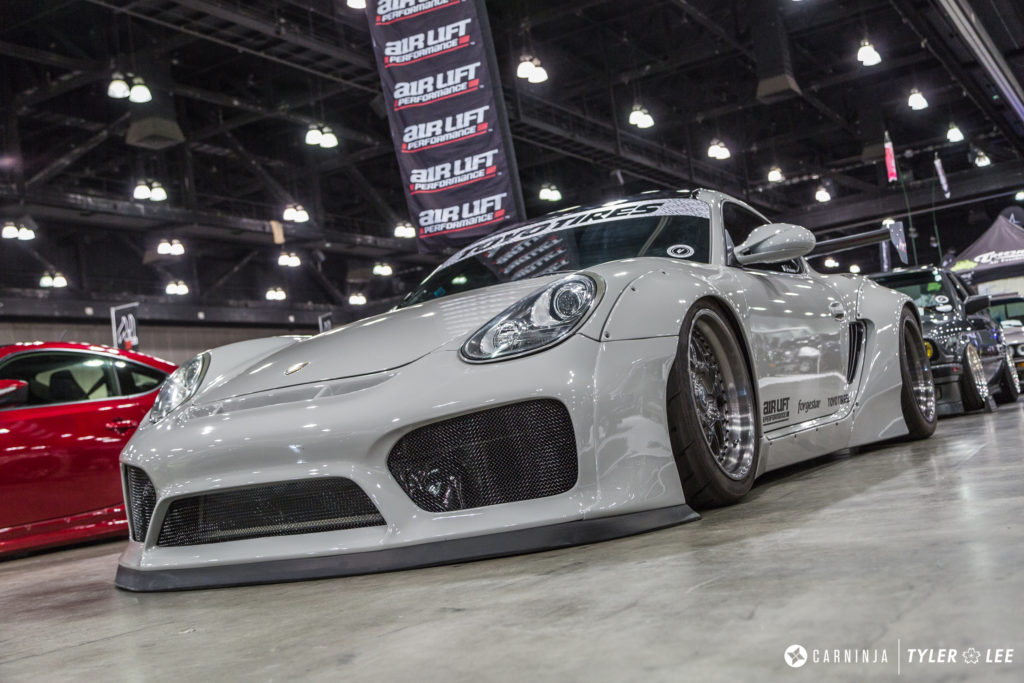 The "slammed and stanced" trend continued as some machines had so much negative camber that the car was rolling on its inner side walls while the outer shoulder of the tires never touched the pavement. Note the daylight shining through?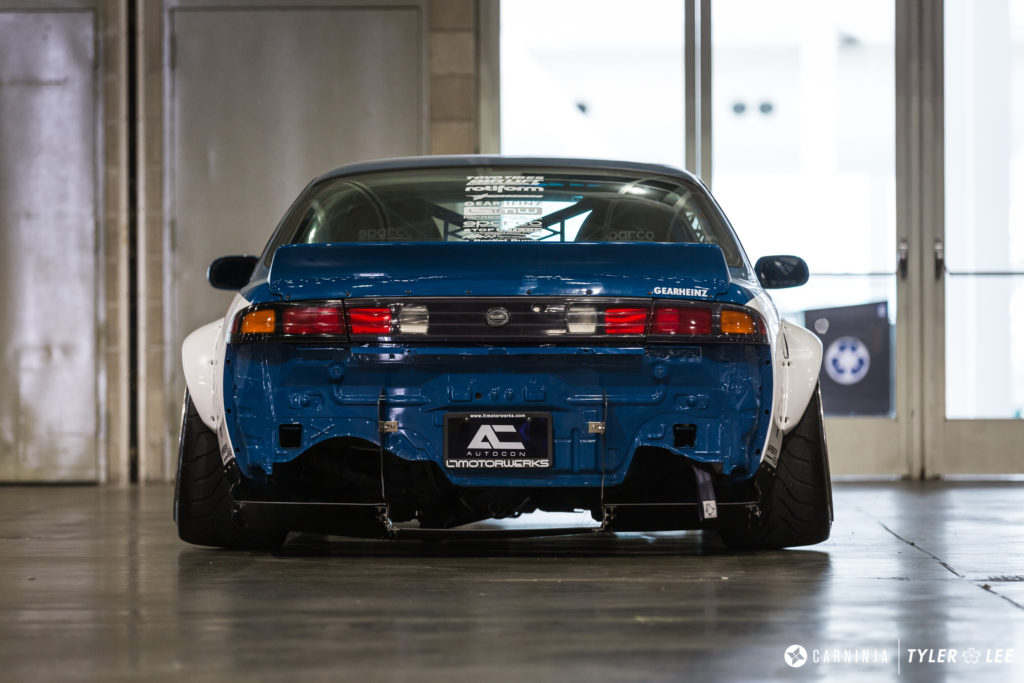 Honda chose this particular venue, rather than a traditional main-stream auto show like Detroit or Los Angeles to debut its entry in the hot hatch category: the 2017 Civic Type-R. This machine just captured the FWD track record at the Nurburgring Nordschleife Circuit from the previous record holder, the Volkswagen GTI Clubsport, with a lap time of 7 minutes 43.8 seconds. (Check out the latest video on YouTube)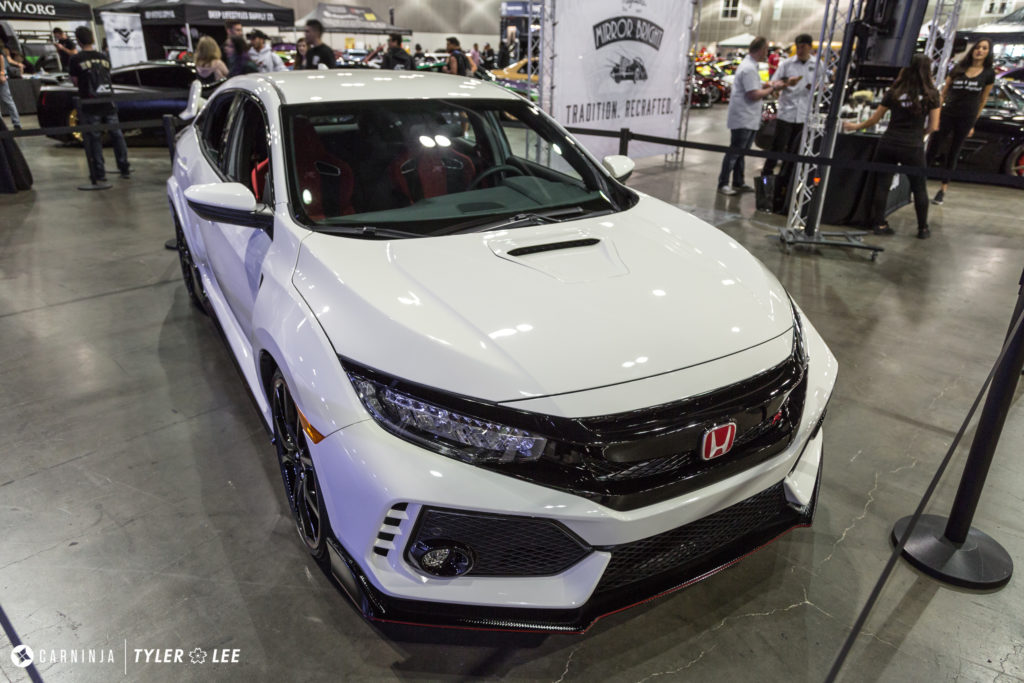 As the night drew to a close, the grand exodus of these machines formed a procession of horsepower leading out of the halls and onto Downtown Los Angeles' streets, a sight to truly behold. We can hardly wait for next year.