Did you just get a brand new Toyota Tundra, Nissan Titan, Chevy Silverado, Ford F-150 or GMC Sierra? Sweet!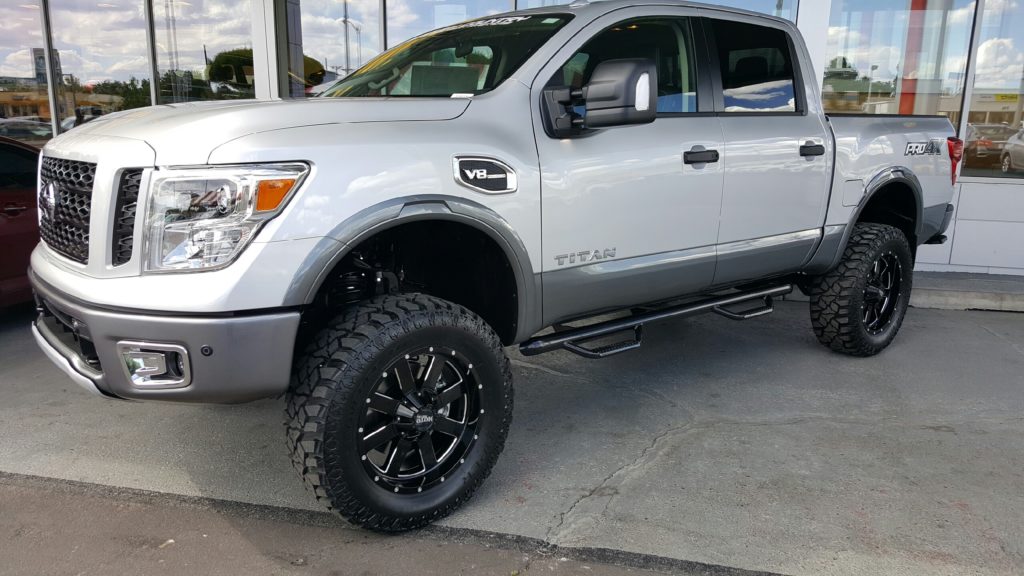 2017 Nissan Titan with Rough Country 6? Lift Kit, Rough Country Pocket Fender Flares, and Rough Country Black Series LED Light Bar Installed
Now, what are you going to do to make it look cool and get it ready for off-road shenanigans? That's easy; Lift It, duh! However, before you go chasing that ground clearance, there's one important question you need to answer…
Do you want a lift kit or a leveling kit?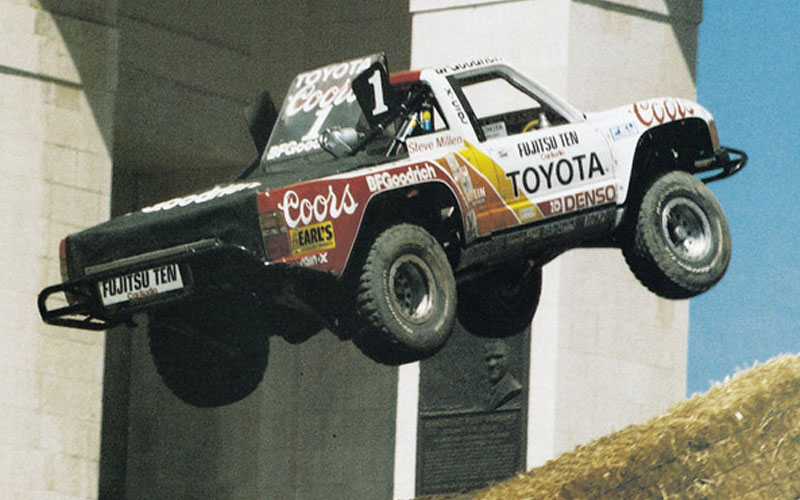 That's where the Off-Road Truck Experts at STILLEN come in. While most of our fans know us from our work with fast Nissans, we actually started out in Off-Road trucks and trucks are still a passion of ours today.
Lift Kit vs. Leveling Kit: What's the Difference?
LEVELING KITS
A leveling kit is a great way to change the look of your vehicle without having to spend a lot of money. Truck leveling kits will raise the front of your vehicle anywhere from 1-3″ depending on the kit and the vehicle. With this additional increase in ride height you can fit a larger and more aggressive tire size and pattern. One of the advantages of a leveling kit is the low cost of entry- most front leveling kits range from $100-$400.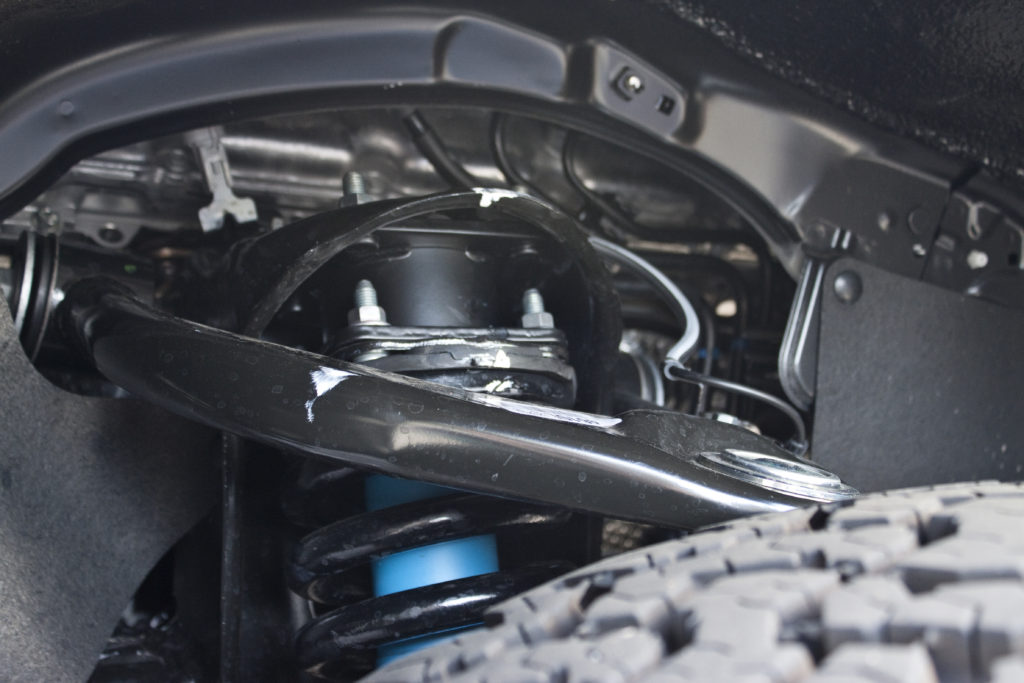 You will also gain the additional ground clearance and an overall more aggressive look and stance. Leveling kits also maintain your factory ride characteristics as you are not actually changing out the shocks or springs so you aren't making any adjustments to the overall ride.
LIFT KITS
On the other side of that, a truck lift kit is also about elevation! Most lift kits will give you 4-11″ of additional height, depending on what kind of truck you have and which type of lift kit you purchase. Lift kits are very versatile. Whether you're simply looking for a great look or you intend on using your truck out in the wild, a lift kit is a great way to make a statement. There are many different types of lift kits.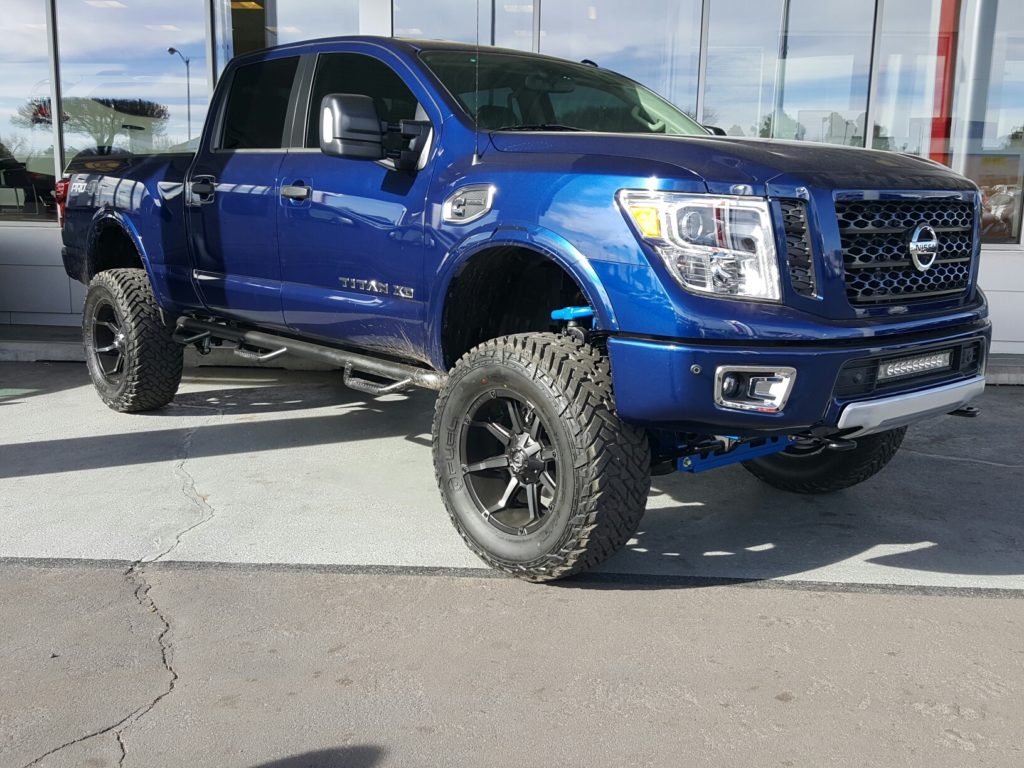 2017 Nissan Titan 4WD [H61] with a Rough Country 6? Lift Kit (87820)
Your options include everything from replacement spindles and upper control arms to complete bracket lifts. Replacement spindles allow for an increase in ride height and additional wheel travel. Complete braket lifts actually lower the subframe and suspension mounting points of the vehicle to effectively lift the rest of the truck. Neither option is "right" or "wrong" it all depends on the vehicle, the kit, and the purpose of the lift kit. Rough Country's line of Lift Kits are a popular choice among our Nissan Titan customers.
Determining The Best Option for You
By answering a few simple questions, we can help you find which kit is right for you. Keep reading to find out more information about these two popular options and whether you should install a ReadyLift leveling kit, Daystar urethane leveling kit, or McGaughy's leveling kit. You may find that the best fit for you might be a lift kit by CST, Rough Country Lift Kit or you might prefer a McGaughy's lift kit. All of these are excellent examples of the range of options you have available, depending on your goals and plans for the vehicle. Ask yourself these questions:

What Type of Driving Will I Be Doing With My Truck?
If you're looking to use your truck as a daily driver and occasionally see some light off-roading, low speed, minimal wheel travel required, you can definitely get away with a simple leveling kit. However, if you plan on pushing the truck or climbing obstacles a leveling kit may not suffice for you.
If you use your truck to tow your off-road vehicles out to the wild and occasionally want to have a bit of fun taking the truck around and kicking up some dirt, you might find that a lift kit will be a better solution for you. One thing to keep in mind is that a lift kit is strictly designed to lift the vehicle. Just because the vehicle is taller, doesn't mean you've built a trophy truck. We don't recommend trying to jump the vehicle or trying to push the vehicle beyond it's limits. Lift kits are also an excellent choice if you're simply trying to build a great looking truck that will offer additional ride height, and a stand-out style!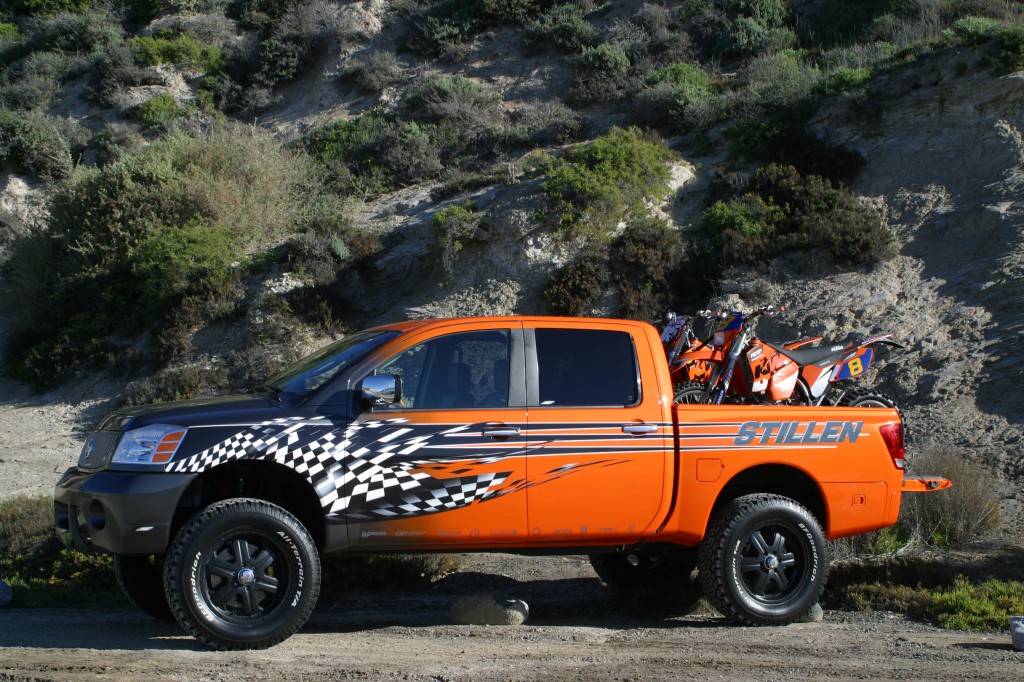 How Much Taller Do I Want My Truck?
If you want to raise your truck 3″ or less, a leveling kit is perfect for you. However, if you want to raise your truck more than that, you'll want to go with a lift kit.
How Much Do I Want to Spend?
Leveling kits are typically $100-$400, while lift kits start at $400-$500 and run into the thousands depending on the quality of lift kit you are purchasing. There are also a lot of options on the lift kits such as shock types, single or double shock conversions, lift blocks vs. leaf springs, etc.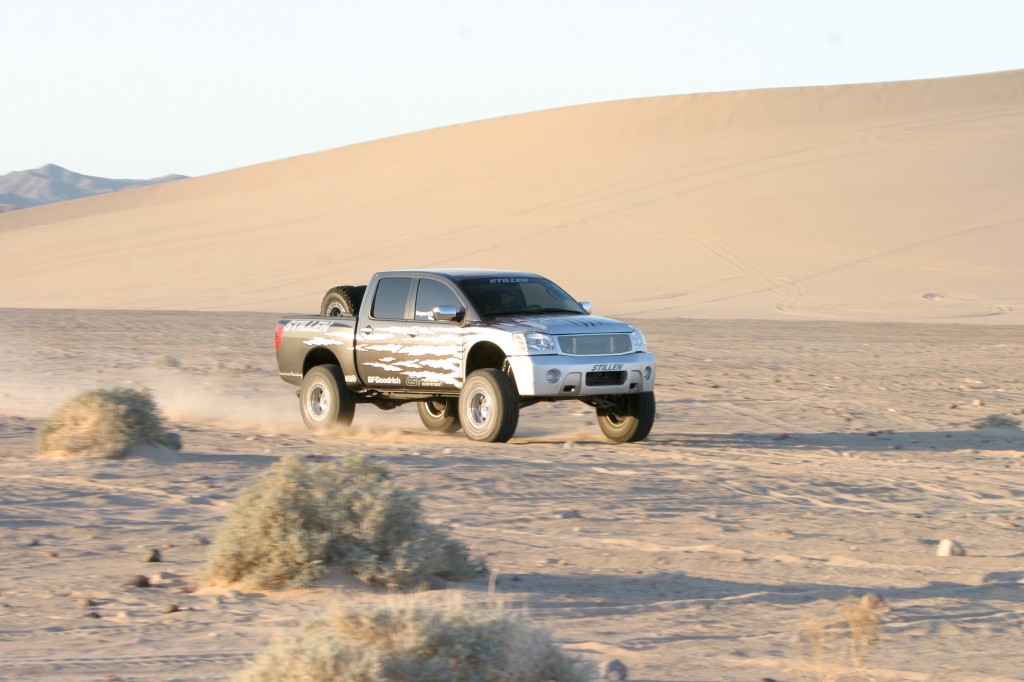 How to Pick the Right Lift Kit or Leveling Kit for Your Truck?
By now, you should know whether you should be buying a lift kit or a leveling kit. But now, you're probably wondering what lift kit or leveling kit is right for you. Now let's narrow our focus a bit further.
Which Lift Kit is Right For Me?
This is a two part question, what lift kit is right for my uses, and which lift kit is right for my budget. To know one you must know the other. There is no point in spending more than you have to or want to but at the same time, if you go cheap today you'll end up spending more in the long run.  We recommend selecting the lift kit that you feel will accomplish your goals, whatever they may be, and will fit within your budget.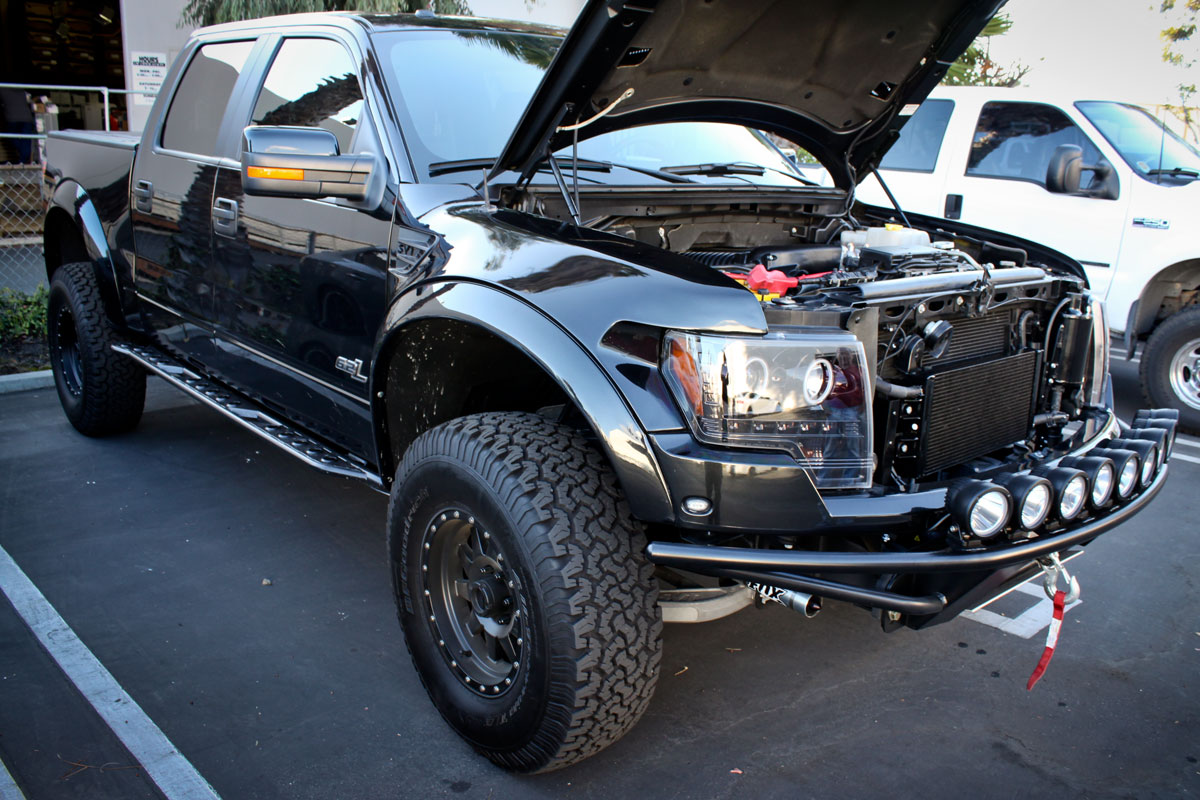 Which Leveling Kit is Right For Me?
If it sounds like you want a leveling kit, the type of leveling kit you purchase depends entirely on which type of suspension you have. If you have a strut suspension, you should use an aluminum or steel leveling spacer. On the other hand, if you have a coil spring suspension, you should use a urethane spacer leveling kit. Finally, if you have a torsion bar suspension, you should use a torsion key leveling kit.
A very common question is, can't I just adjust my torsion bars and raise the front of the truck? The simple answer is yes, that is possible. However, what you'll need to be aware of is that you are putting additional tension and stress on your torsion bars that they were not intended to see. Additionally, this is pre-loading the torsion bar thus increasing the stiffness of the bar. This translates to an altered ride quality that may be too stiff and too harsh for most people. The best solution is to install a new torsion key which clocks the torsion bars at an angle that is optimized to maintain a good ride quality as well as reduce the stress put on the various parts of the suspension.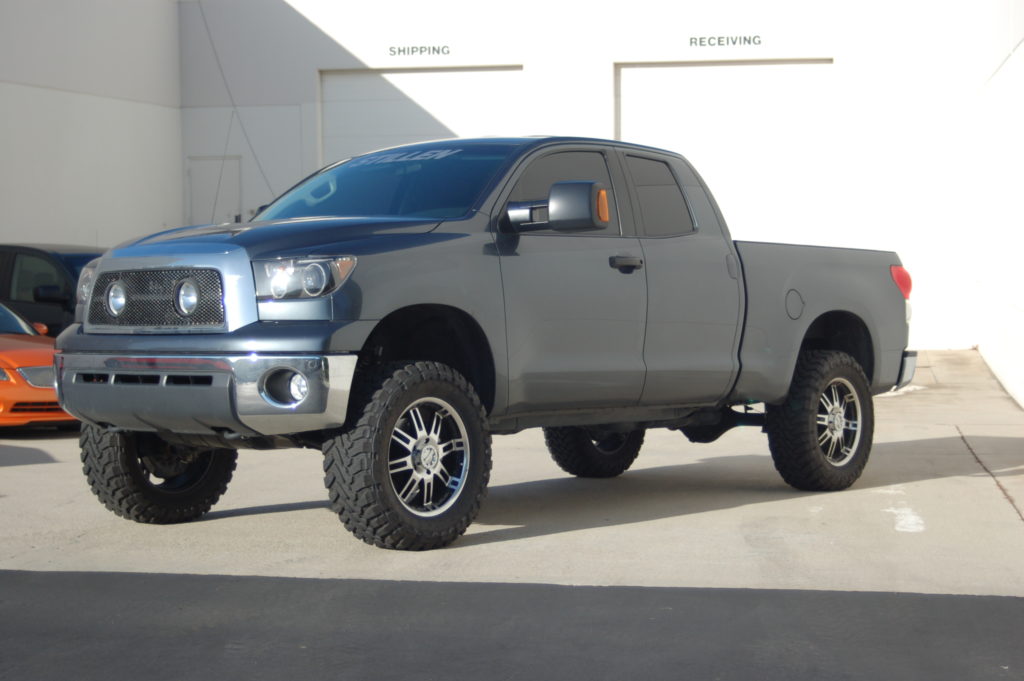 Next Steps
If you are looking for more specific recommendations for leveling kits or lift kits for your truck, or if you would like to order your own, give us a call at 866-250-5542 to speak to our knowledgeable staff, and if the phone's not your thing, you can always email us at sales@stillen.com or talk to us in real time by using the Live Chat on stillen.com