The original STILLEN Nissan Cube exhaust is making a return, by popular demand. This STILLEN Nissan Cube exhaust has been getting great reviews in forums all over the web since we released it in 2009.  The best part about our Nissan Cube exhaust is that not only does it give the Cube a stylish exhaust tip that fits the car beautifully and sounds great, but it's been shown through customer independent research to make horsepower and torque at the wheels.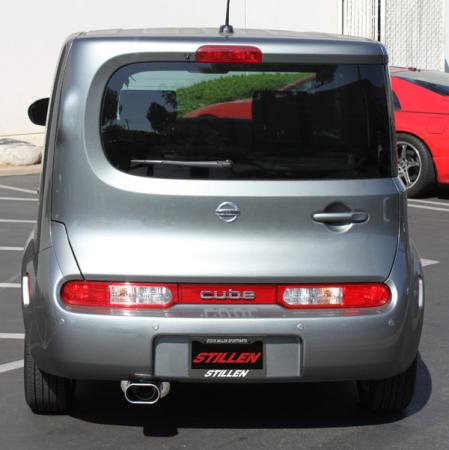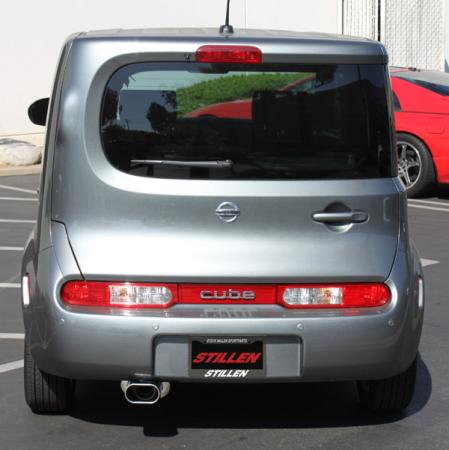 The installation of the Nissan Cube exhaust is simple, requiring no cutting or welding, just easily installed in place of the OEM rear section from under the Cube. Get this though, not only will this Nissan Cube exhaust seamlessly add some style and better sound to your Cube, but for those in adverse areas looking for a replacement exhaust for your Cube, here's your chance to upgrade instead of buying a factory OEM replacementpart.
Plain and simple, no other Nissan Cube exhaust delivers the same performance, look, quality and ease of installation to the customer like the STILLEN Stainless Steel Rear Section Exhaust system for the Nissan Cube. So, if you're looking, for any reason, to replace or improve on the rear section of your Nissan Cube exhaust, give us a call to speak to an expert and create an order for this well-reviewed, stand-alone performing STILLEN exhaust today.
Part # 508175 Nissan Cube Exhaust 2009-2013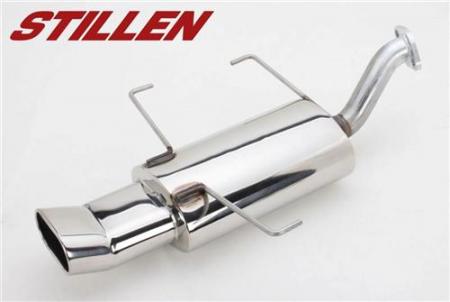 Visit the STILLEN site to see our entire quality line or products for sale or check out our Performance products specifically.
To speak to an expert and order the STILLEN Nissan Cube Exhaust give us a call at (866) 250-5542.