We are pleased to announce the release of the STILLEN Infiniti Q50 Sway Bar Set.
Sway Bars are easily the biggest performance upgrade you can make to your car's suspension. Though not as popular as lowering a vehicle because there is no aesthetic change, it is a much more noticeable and dynamic modification. Modern vehicles (especially luxury cars) are designed with comfort in mind first, and then handling is more of an afterthought with most consideration given to safety. Because of this, we often find ourselves with a car that has great potential, but has a tendency to understeer and wallow through turns.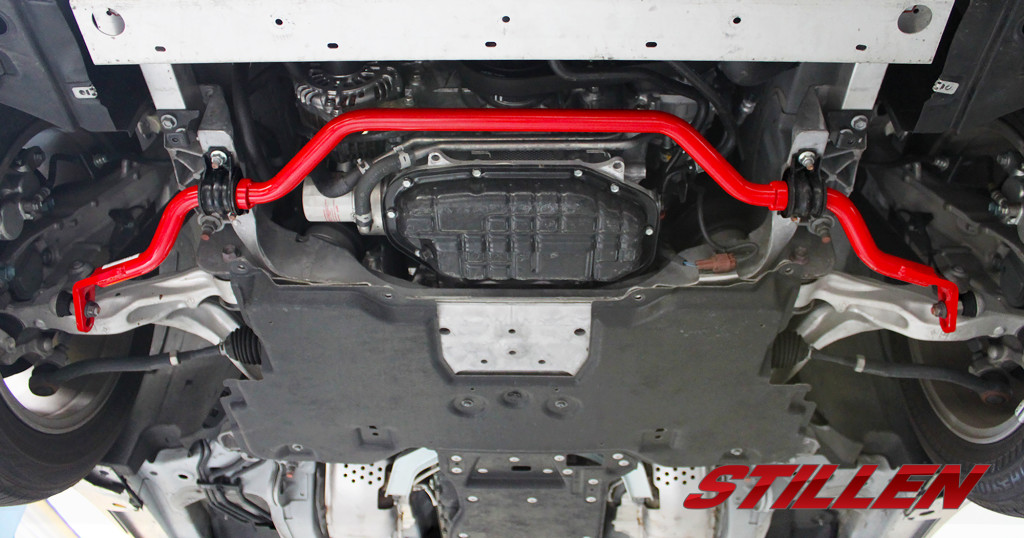 The STILLEN Q50 Sway Bars solve this issue by strengthening the link between both sides of the suspension. This results in less body roll, a stronger contact patch, and better balance in and out of turns. The Sway Bars are also adjustable allowing you to tune your suspension to favor Understeer or Oversteer. No matter what how you drive your Q50, the STILLEN Sway Bars are comfortable enough for everyday driving, while providing the performance you want for canyon carving and/or the occasional track day.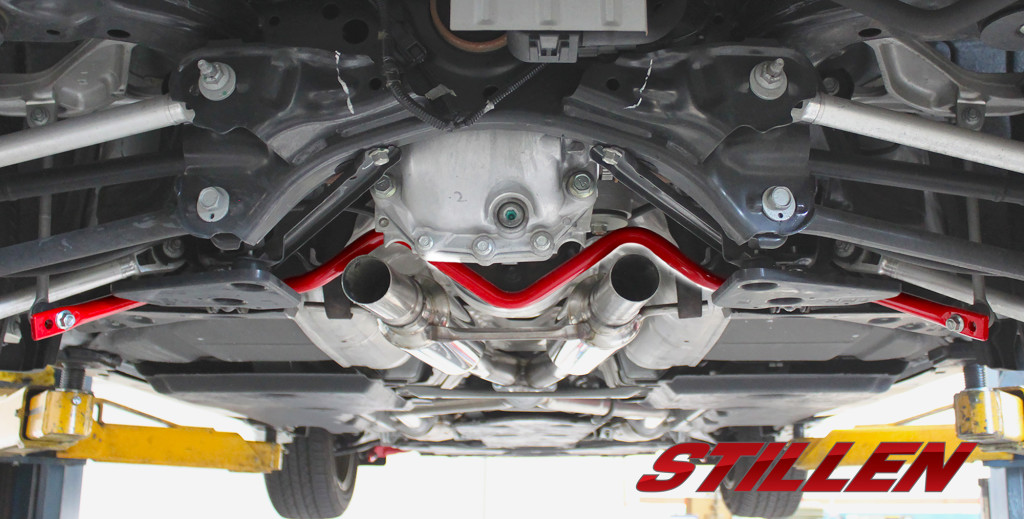 STILLEN Q50 Sway Bars (304396) Feature:
Front Sway Bar
Rear Sway Bar
3 or 5 way adjustable
Red Powder Coat Finish
Hollow Tube Construction for weight savings
Fits RWD Q50, Q50S, Q50 Hybrid, and Q50S Hybrid
Made in America
AWD Setup is currently in development and should be ready in the near future.