STILLEN is a company that is proud to be owned and operated by automotive enthusiasts. This week's employee spotlight is on one of our veterans here.
Dean Doan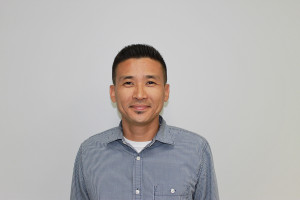 Dean has been a performance specialist here at STILLEN since 1999. Coming from the tuning scene, Dean's platform of choice was a G35 Sedan. Obviously working here he had his G35 STILLENized within no time. Last year Dean decided to pull the trigger on a new 2015 Subaru WRX.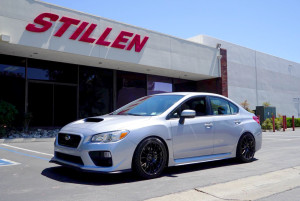 STILLEN had already been looking into entering the Subaru tuning market and Dean's purchase made it that much easier. Dean said he has always been a fan of the WRX, but with the new design and its improved chassis, updated looks, and more mature interior design he was sold! Immediate plans went into the modifications that would be done and what kind of parts we wanted to make as a company. Dean's WRX was used for testing and developing both our Hi-Flow Intake and our Performance Exhaust System. The 2015 WRX is an impressive car and seeing how it responds to tuning upgrades is amazing. Dean says he loves the power delivery and the handling. The car was good from the factory, but between STILLEN and some of our industry partners we have really transformed this Subie!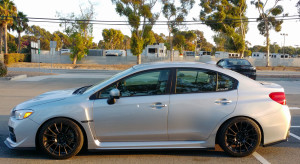 Dean's Build List:
STILLEN Cat-Back Exhaust (available soon)
AEM Performance Strut Bar – AEM: 29-0011WR
WedsSport SA-72R Wheels (18×9.5 +38 all around)
NITTO NT05 Tires (265/35R18 all around)
SPC Rear Camber and Toe Arms – SPC67660 & SPC67655
HTA Side Skirts and Rear Corners
Cobb Access Port
HID Upgrade Kit
Dean still isn't finished with his build. He plans to do a full turbo back exhaust system, upgraded intercooler, and a full custom tune. To reign in all that power, the plan is to upgrade to the new AP Radi-CAL by STILLEN Big Brake Kit. Subscribe to our blog for further updates on Dean's build.