The Nissan Titan has a lot of strengths, but as countless owners know, one of them is not the factory OEM radiator.  It's combination of aluminum and plastic end tanks do one thing really well, and that is crack, dumping all of the engine coolant, leaving you helpless and stranded.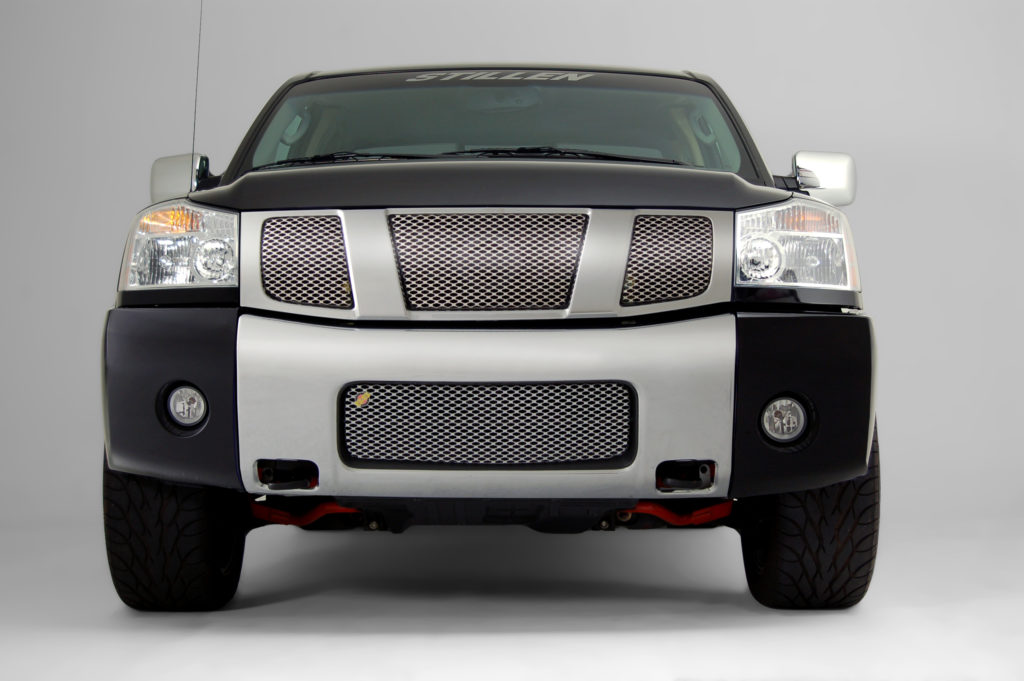 Plastic endtanks failing is nothing new, they're less expensive for OEMs than an aluminum unit, but long term, those plastic endtanks are a recipe for failure. When those plastic endtanks inevitably crack and fail (cos they will), it sure sucks – for most that meant getting towed to the dealership, paying upwards of $600 for a new radiator and you're on your way right? Well sure, the first time… and then it happens again, the plastic end tanks crack and void the contents of the cooling system on the ground below. By the way, coolant isn't exactly cheap – and it keeps getting pricier every year.
STILLEN has long offered the solution to the headache of constantly-failing Nissan Titan radiators for years, designing and having CSF Radiators produce an all-aluminum 2-row performance radiator, which has been a lifesaver for Titan owners stuck replacing their radiators over and over again – but we're always looking to make things even better and we've improved things once again!
Meet the Premium High-Performance Aluminum Radiator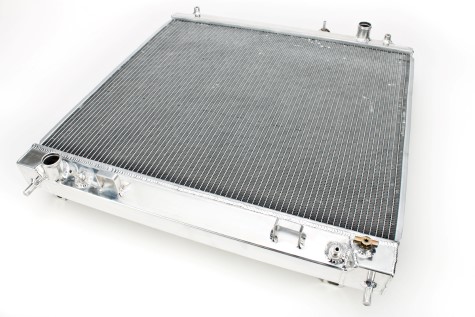 In 2013, a brand new drop-in replacement Premium High-Performance Aluminum Radiator for the 2004-2013 Nissan Titan, Armada and Infiniti QX56 features a 3-row thick core, and holds twice as much coolant as the factory radiators!
Click Here to visit the STILLEN website and purchase the Premium High-Performance Aluminum Radiator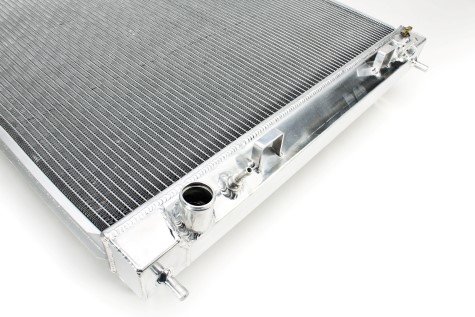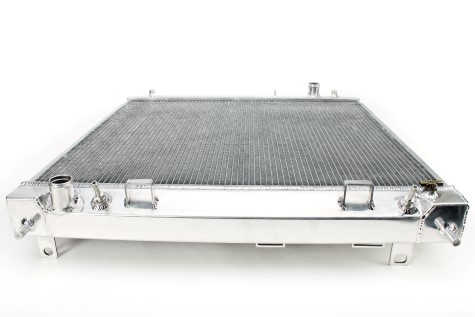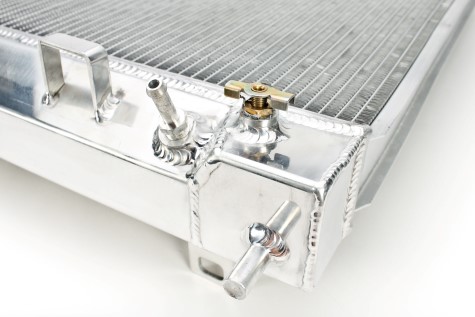 The construction is all-aluminum, and designed to improve reliability, airflow, total cooling and also comes with an internal transmission oil cooler just like the OE unit.  The Premium High-Performance Aluminum Radiator for Nissan Titan, Pathfinder Armada and QX56 is designed as a factory-style replacement for ease of installation, featuring drop-in fitment like the factory unit, and backed by a 3-year warranty.
Even with all of these improvements for the 2013 version, we were able to keep the price identical to the CSF 2-row version! For those on a budget or just want exact OEM replacements, we also offer an OEM Style Replacement Radiator for Titan as well.
GOT RUBBER?
You know, your Titan's getting older – and rubber doesn't really age well. If you're already in it for a radiator, it's a great time to replace your hoses as well. Your OEM Rubber hoses are probably dry-rotted pretty good by now, so it's great preventive maintenance. Available as a 6-piece kit with Upper & Lower Radiator Hoses, Reservoir Tank Hoses, Water Hose, and Thermostat Assembly or as a 3-piece kit with just the upper and lower radiator hoses and Water Hose.
Need a Premium High-Performance Aluminum Radiator for your Titan, Armada or QX56? Call us now at 866-250-5542, chat live with our experts right on the webpage at STILLEN.com, or stop by the showroom any time during business hours to order, or if you have questions or concerns.