July 31, 2008
That's right, for the paltry sum of $12.99 you can measure your car or truck's 0-60, lateral g forces, acceleration g forces, braking g forces, HP, TQ and much more.
Using the built in accelerometer housed in your iPhone or iPod Touch the Dynolicious Performance Meter makes this and more possible! Available from the iTunes app store!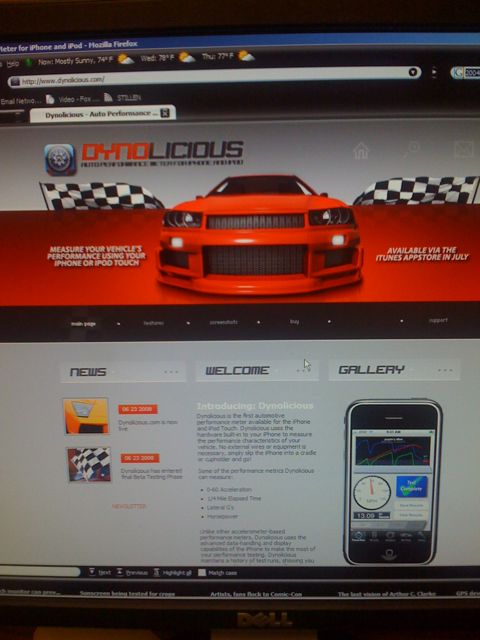 More info after the jump…
Read more
July 30, 2008
We'd like to think so.. case in point..
It's nice to know with new innovations in the automotive world, new technology, new products, pyretic gas prices, new anti-enthusiast laws, changing shifts in every industry, there are always the staples that never seem to change.
You might think I'm referring to such companies and products supplied by K&N, Eibach, AP Racing, Bilstein and many others.. but in this case.. not so much.
See below the fold to hear our thoughts..
July 29, 2008
On Saturday July 26th the STILLEN team headed out to the Auto Club Speedway in Fontana, CA with the STILLEN Ford GT to do some testing on the infield road course during the Speed Ventures open track day. It was a great day and we learned a lot about the new parts and were able to test out the new Michelins, we were hoping would provide the additional traction needed for the beast.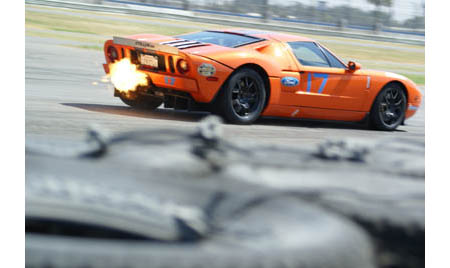 The car handled alright with the stock wood (I mean ummm….rubber?) After the first session we decided to throw on the new Michelin PS2′s. This is a nice tire and has quite a bit more grip. These tires are a little bit shorter and quite a bit wider (two inches to be exact.)
…more testing info and pictures after the jump.
July 28, 2008
STILLEN Brake Pros is proud to introduce the AP Racing Front Big Brake Kit and AP Racing Rear Big Brake Kit for the 2001-2007 Mitsubishi Lancer Evolution. The front kit utilizes AP Racing 6-Piston Calipers, 14″x1.25″(355mm x 32mm) 2-Piece Cross Drilled & Slotted (or Slotted Only) Rotors and the rear kit uses AP Racing 4-Piston Calipers, 13″x1″(330mm x 25mm) 2-Piece Cross Drilled & Slotted (or Slotted Only) Rotors. Both kits include high performance Mintex Xtreme brake pads, stainless steel brake lines, and all necessary brackets and hardware. The factory parking brake is also retained with our rear kit.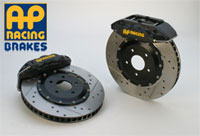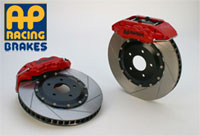 These kits will CLEAR THE STOCK OE EVO MR 14-SPOKE BBS WHEELS!
More info after the jump..
Read more
July 28, 2008
Nissan recently hosted their official Grand Opening and Dedication for their Corporate Headquarters in Franklin, Tennessee.  Nissan asked Steve Millen to be on hand for the festivities, including taking 25 lucky employees who had won an internal Nissan contest for a spirited ride in the new Nissan GT-R.
While at the event, Brian Sullivan from Fox Business sought out Steve to discuss the GT-R.  Check out the video of the interview below: