Car & Driver released their testing results on several Nissan GT-R's they have had in their October 2008 article from their website.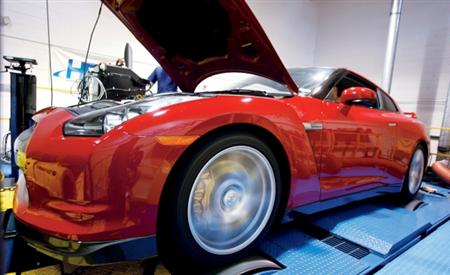 Excerpt from the online article:
On MotorCity Speed's Mustang dyno in Commerce Township, Michigan, GT-R No. 4 produced a peak of 415 horsepower at the wheels. Based on our 20-percent loss estimate, the engine output was 519, or 39 horsepower more than Nissan's stated 480.
More information and dyno sheets after the fold…