December 17, 2010
Keeping an eye to the future includes everything from new vehicles, new products, and even new enthusiasts.  This past Wednesday, December 15th, Steve Millen and the STILLEN crew delivered a modified Nissan Altima to the Coastline ROP Automotive Technology class at Laguna Hills High School.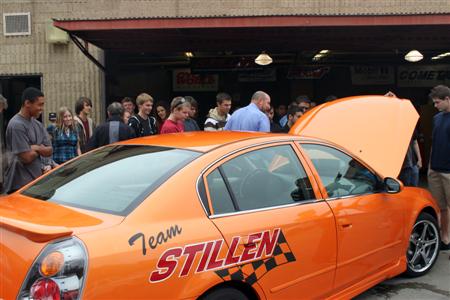 This car was one of the main display vehicles for Nissan when they released the new model Altima, and was also an R&D project and show car for STILLEN for many years.  The car has been outfitted with a long list of performance modifications, suspension improvements, brake upgrades, aesthetic enhancements by way of a body kit and custom interior.  The car is even sporting a 3 part paint job featuring Lamborghini Orange. Read more
August 25, 2010
Nick is an avid Nissan enthusiast and he and I have been sharing emails back and forth for about a year now as we helped him take his standard Altima Sedan from stock to one-of-a-kind.  Nick has done a lot of work to this car and his passion shines through in every way!  We are extremely proud to say that a lot of the parts Nick has on his ride are STILLEN original parts or one of the many great vendors we carry.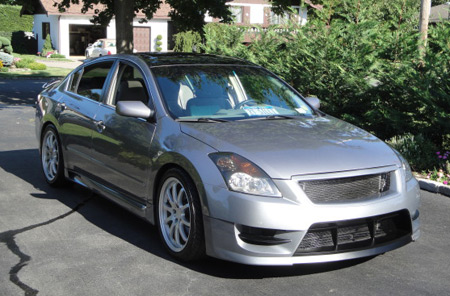 This Altima has been transformed from front to back and top to bottom!  Proving that even the smallest, subtle changes can make big impacts!  Here is the long list of modifications performed to the Altima. Read more
August 20, 2008
STILLEN Brake Pros is proud to introduce the STILLEN Front Big Brake Kit for the 2007-2008 Nissan Altima (Coupe or Sedan). This kit utilizes STILLEN / PBR 2-Piston Calipers, 13″ 1-Piece Cross Drilled & Slotted Rotors, high performance Mintex Xtreme brake pads, stainless steel brake lines, and all necessary brackets and hardware.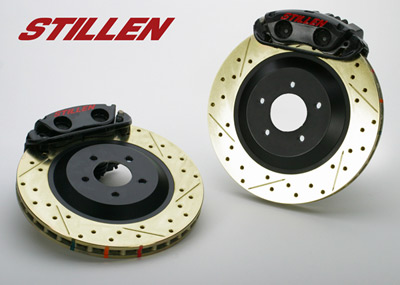 This kit will CLEAR THE STOCK OE 17″ 12-SPOKE WHEELS!
More information after the jump.. Read more
August 18, 2008
Rounding out the 2007-2008 Altima Sedan body components is the two rear treatments offered by STILLEN.  The STILLEN Rear Wing (Spoiler) is a very sleek, subtle and clean way to add an aggressive look to the back of the Altima.  The STILLEN Roof Wing complements both the STILLEN Rear Wing and the OEM wing alike, and adds a unique touch to the car that you can't help but notice.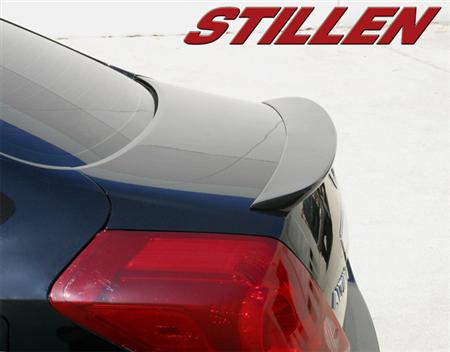 More photos and information after the jump…
August 11, 2008
We have released the STILLEN 2007-2008 Altima Sedan Front Lip Spoiler, as well as the Side Skirts (Rockers).  The Lip Spoiler is an alternative to the complete Front Fascia which is also available.  The Side Skirts are a perfect match to either front treatment choice.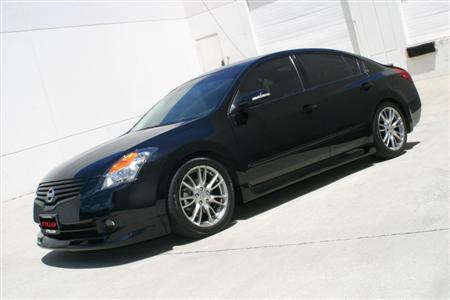 More photos and information after the jump…