December 3, 2013
Seibon Carbon has been producing quality carbon fiber automotive body component products since debuting in the aftermarket industry in 2003, and they consistently design, develop and manufacturer top-of-the-line, durable carbon fiber components. Seibon is always on the cutting edge of technology and only uses the finest quality raw material carbon fiber from the US and France, and Seibon always creates their designs in a one-piece format to ensure a consistent weave pattern and durability of every product.
Right now Seibon is making a whole array of products for all sorts of modern and vintage vehicle applications, to give you the option to have the only carbon hood in your group of tuners, or build a practically ground-up Dry Carbon Fiber frame for the serious race enthusiasts to use on the track.
Check out these new Seibon Subaru BRZ / Scion FRS Carbon Fiber and get started on making your ride race ready and street sexy today: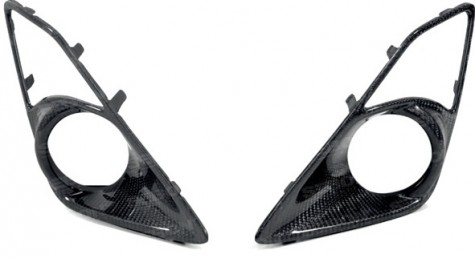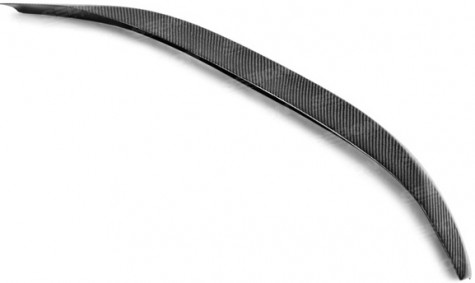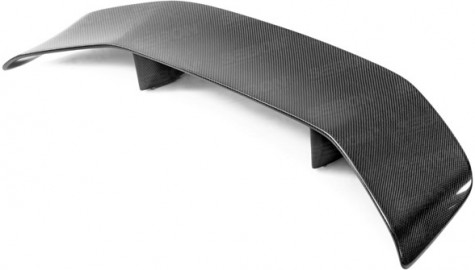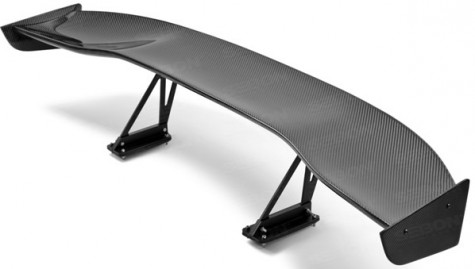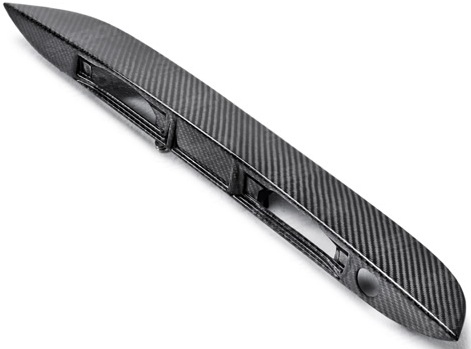 Don't see what you're looking for there and want to see what else Seibon has for your BRZ / Carbon Fiber desires? Check these parts out:
Front Lip / Hoods
Fenders / Doors / Side Skirts
Seat Panel / Spoilers
Trunks / Diffuser / Rear Lip
To speak to an expert and place an order of your favorite carbon fiber option from Seibon, give us a call at (866) 250-5442. You can also check out the entire line up of Seibon for your FR-S, because there is much more, or you can see all the Seibon we offer. Head over to the STILLEN site to see all of the awesome product lines we make and sell. You can even schedule anything from a routine maintenance or install, to a full scale build at the Performance Shop site.
November 23, 2013
MagnaFlow has done it again with a well built, powerful Performance Exhaust for the 2014 Camaro 6.2L V8 Coupe and SS that is ready to get put in on these legendary American vehicles, almost before the Chevrolet dealers have them to sell.
The cat-back 2014 Camaro exhaust by MagnaFlow works for the SS model and the axle-back is for the 6.2L Coupe model, and each is made of 100% stainless steel. Not only are the MagnaFlow 2014 Camaro exhaust systems dyno tested and proven to make power but they each also make serious performance gains in both horsepower and torque.
Check out the video and hear this Camaro roar!!
Part # 15307 – MagnaFlow 2014 Camaro Exhaust - 6.2L SS Cat-Back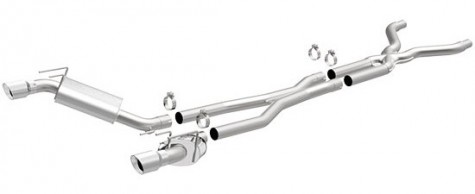 Either 2014 Camaro Exhaust is easy to install and boasts a dual split rear end, with 4.5-inch polished tips, stemming from 2.5-inch tubing for the axel-back and 3-inch tubing in the cat-back. The 2014 Camaro exhaust by MagnaFlow is sure to bring the smooth, deep tone you're looking for in the name MagnaFlow and, sporting a lifetime warranty, they're able to keep your' instant classic consistently sounding and performing better than the day you brought it home.
Part # 15308 - MagnaFlow 2014 Camaro Exhaust – 6.2L Coupe Axle-Back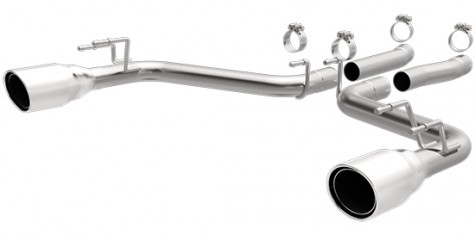 Whichever MagnaFlow 2014 Camaro exhaust kit is made for your vehicle, you can be sure that the installation is simple and requires no modification to the vehicle, just simply follow the easy to understand install sheet, created by MagnaFlow. Really, if you have a way to safely work under your car and don't want to pay a shop, it's basically as simple as taking out the stock system and using the same mounting hardware and positions and you'll be roaring down the road in no time.
Check out the whole line of MagnaFlow products and everything else you can get at STILLEN.
To speak with and expert and place an order or schedule installation or maintenance give us a call at (866) 250-5542, or visit the Performance Shop Site today.
November 15, 2013
K&N has released their Performance F-150 Intake for the 2012-2013 3.7L and it is an affordable upgrade you can get to help you get even more power out of your already beefy V6. That's right, you can make your very popular truck breathe easier with the K&N F-150 intake, and it will result in a serious 11.9HP and 10.3 ft/lbs Torque increase in power.
K&N stands by their Performance F-150 Intake with their Million-Mile warranty, because they make every intake to last, with precision engineering, quality aluminum that's mandrel bent to form the intake tube, and a heat shield that protects the incoming air from heat generated under the hood. The F-150 intake is capped off with an oversized conical air filter, which helps reduce restriction, while continuing to maintain excellent air filtration, and the filter can go up to an astounding 100,000 miles before cleanings in some conditions.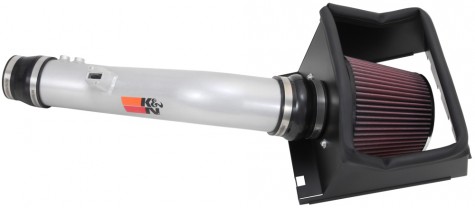 Did you get the 2011-12 big dog 6.2L or the twin turbo 3.5L EcoBoost in your F-150, rather than the 3.7L?  Don't fear, because K&N has a Performance F-150 intake for you as well.
Give the 6.2L F-150 intake a look and be ready to feel the additional 18.7HP and 12.6 ft/lbs of Torque with your K&N 6.2L F-150 intake! For the 3.5L Ecoboost owners, the K&N intake will give you another 11.05HP and 17.01ft/lbs torque, on your already powerful twin turbo machine.

Whether you've already been adding upgrades and you're looking to get some more serious performance out of your F-150, or you just want to get a little more out of America's favorite truck at an affordable price that's quick and easy to install, you can take a step in the right direction by adding this K&N Performance F-150 intake today.
To speak to an expert and place your order, give us a call at (866) 250-5542 today. You can also see all of the K&N Intakes we have, or look over the entire range of products we offer here at STILLEN. Or, to schedule anything from a routine maintenance to a full-scale build, visit our Performance Shop site.
November 14, 2013
Exedy started developing their racing clutch options for vehicle manufacturers in 1964 and since has amassed wins in a wide array of events, capturing titles in the racing world from rally and Gymkhana to F1 and Super GT300. You can have the same Exedy racing clutch technology that led these drivers to the podium, and you don't have to buy the kit meant for a professional racer to start seeing serious performance and durability improvements.
Check out the available stages of Exedy Racing Clutch kits and see which one fits you and the use of your vehicle best.
---
---
---
---
To speak with an expert and place your Exedy Racing Clutch order, give us a call at (866) 250-5542. You can check out all the Exedy racing clutch products we carry, or explore all the items we have for sell here at STILLEN. You can also schedule anything from a routine maintenance or install to a full scale racing build on the Performance Shop site.
November 5, 2013
It's that time of year again.. thousands are burning up the 30+ miles worth of carpeted aisles at the infamous SEMA Show in Las Vegas!  The STILLEN Team is no exception, with a big booth introducing the world to the new AP Racing Radi-CAL line of calipers used in the STILLEN-engineered Big Brake Kits.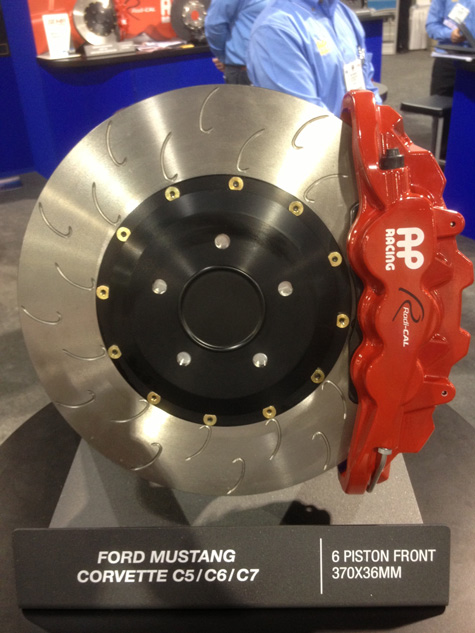 These new Radi-CAL road calipers get there heritage from the racing Radi-CAL high performance calipers launched in motorsports in 2007, which have been dominating the likes of F1, F3, NASCAR and countless others.  This new caliper design features a 2-piece aluminum body with H-structure, and a non-symmetrical design developed to have a large reduction in mass yet improved resistance to braking torque.  Another benefit is increased caliper cooling surface without decreasing structural rigidity.
STILLEN has developed applications for popular setups, including Nissan 350/370Z, Infiniti G35/G37, Audi A4 / A5 / S4 / S5, BMW 325/328/335/M3/M5/M6, Chevy Corvette/Camaro, Ford Mustang, and many others.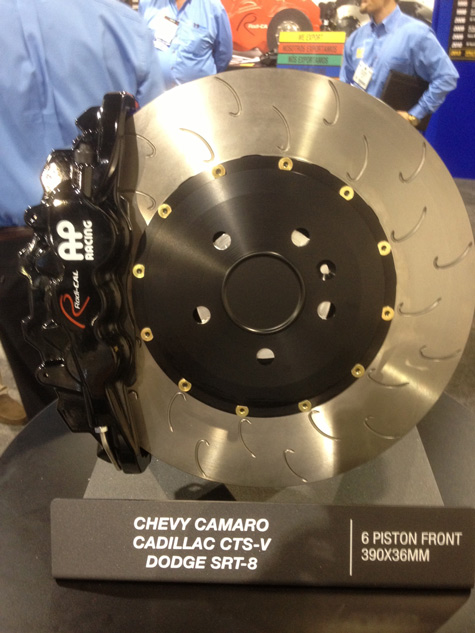 We will be releasing much more information as we return from SEMA, and the response has already been overwhelming at it's introduction!
When nothing but the best will do, serious customers look to AP Racing and STILLEN.