May 11, 2011
One of the more popular products we make for the Nissan GT-R has been the polyurethane Protective Skid Plate, and with the changes to the new 2012 GT-R's front lip, this required a new skid plate to be designed. Proud to announce we are in final development of the new version for the new model!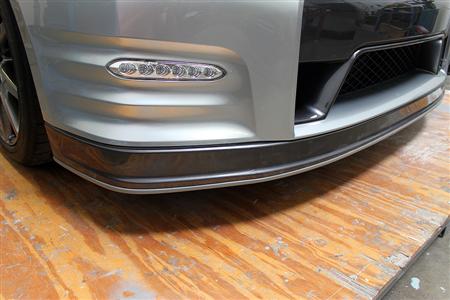 Here's a sneak peek inside the STILLEN modeling shop located in Costa Mesa, CA, and shows the final piece test fitted on the car before we sent it into mold preparation.  The final production part will be black urethane, sprayed with a black matte paint, and can also easily be painted to match any specific color if desired. Read more
August 11, 2008
We have released the STILLEN 2007-2008 Altima Sedan Front Lip Spoiler, as well as the Side Skirts (Rockers).  The Lip Spoiler is an alternative to the complete Front Fascia which is also available.  The Side Skirts are a perfect match to either front treatment choice.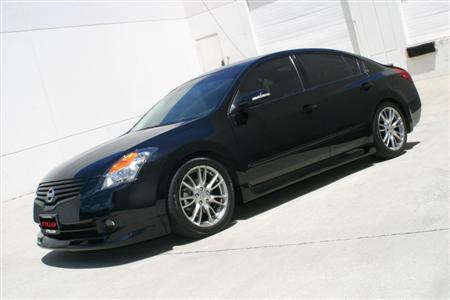 More photos and information after the jump…
August 7, 2008
Working closely with members at the popular forum cherokeesrt8.com, we developed a unique front headlight accent which covers a portion of the stock headlights, framing the circular nature of the Jeep Grand Cherokee headlight design.  These covers fit on 05-07 Grand Cherokee and 06-07 SRT-8 models.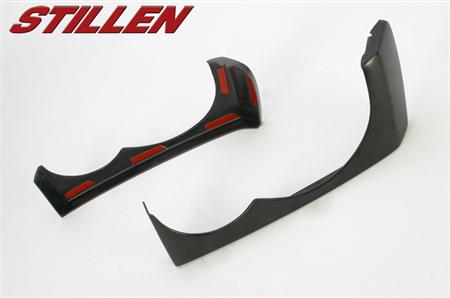 These headlight covers are constructed of solid urethane, designed to be painted to match the exterior vehicle color, and snugly fitting with OEM quality.  For added security on installation, 3M tape comes pre-installed on the pieces, securing the accents to the vehicle's headlights.
More pictures and info after the jump… Read more