After seeing Steve Millen and the STILLEN R35 Nissan GT-R tackle the Targa Newfoundland, STILLEN fan Alan G. from Montreal, Quebec decided he needed to recreate the car in his favorite racing game, Forza 3 for the XBox 360.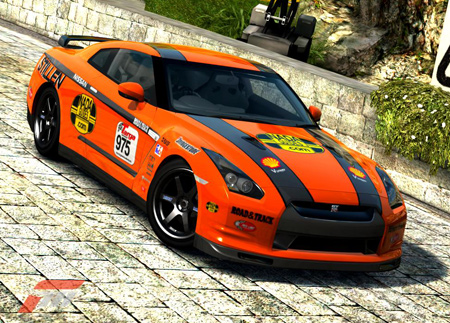 Alan took on the task using Forza's in-game livery editor, and ended up requiring over 3 days and 500 layers to recreate the livery on the rally car.
We think it came out great, pretty accurate, and amazing since each logo had to be created using simple shapes to manipulate designs. Alan also included a brief video clip of the GT-R in action as well.
Alan included in his note that he's been a fan of racing for close to thirty years as well as racing simulators, and this Nissan is his favorite car he's replicated so far. Thanks Alan for sending this in, and we appreciate the dedication it took to get it so accurate!  A signed poster from Steve Millen and some other goodies are on the way!