Lately, we have been getting a ton of 370z questions regarding when we officially recommend tuning your 370Z after adding a few bolt on's.  The 370z is a very potent car straight out of the box but as soon as you start adding one too many bolt on's you can change the car's optimal air/fuel ratio to actually start to hinder your motor. Instead of boring you with a horribly written "Guide to modding your 370z," I'll refer you to the IMPORT TUNER power pages article where they managed to massage an extra 40HP out of the VQ37VHR powerplant.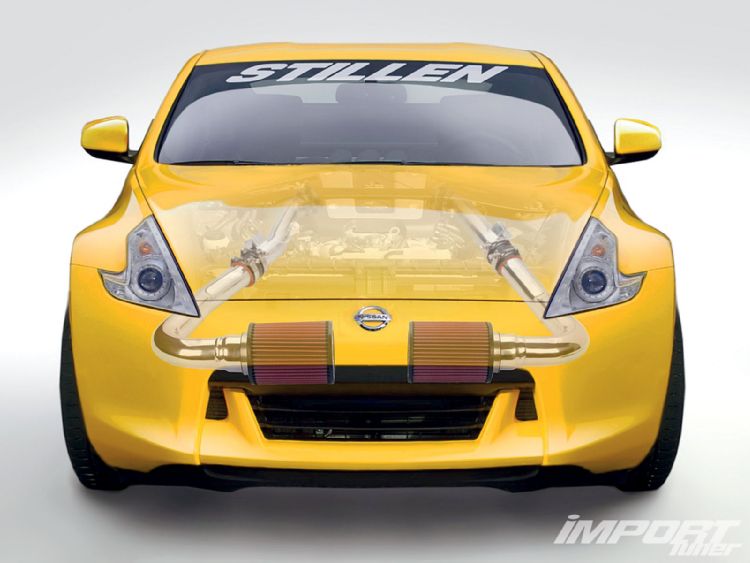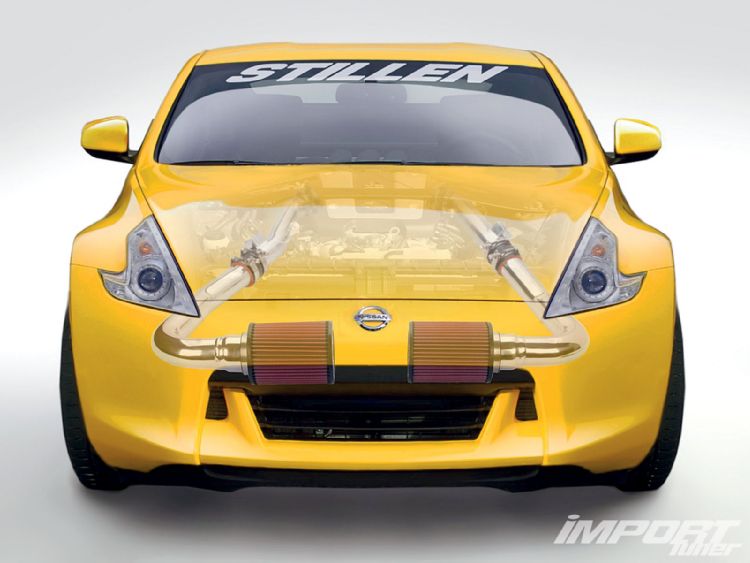 The article can be found here.
2009 Nissan 370Z Touring – Power Pages
Maybe that will help clear up the "what part adds what and when you should tune" debate. As they say in the article…
THE DYNO DOESN'T LIE!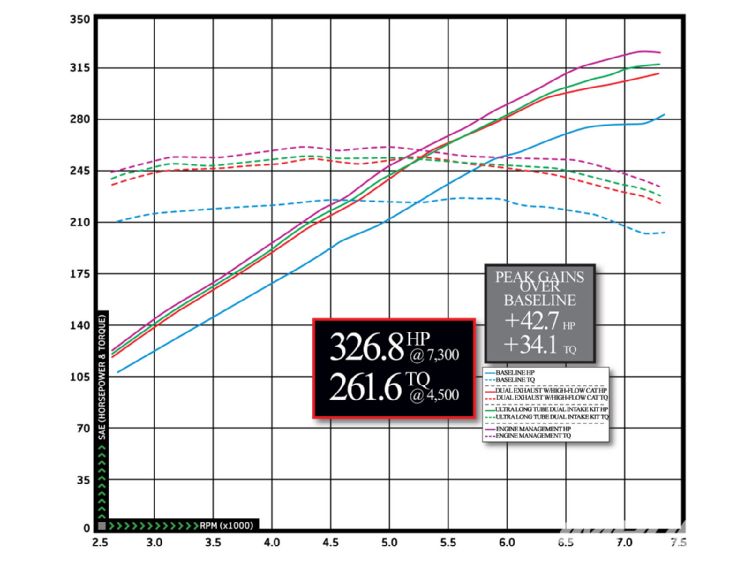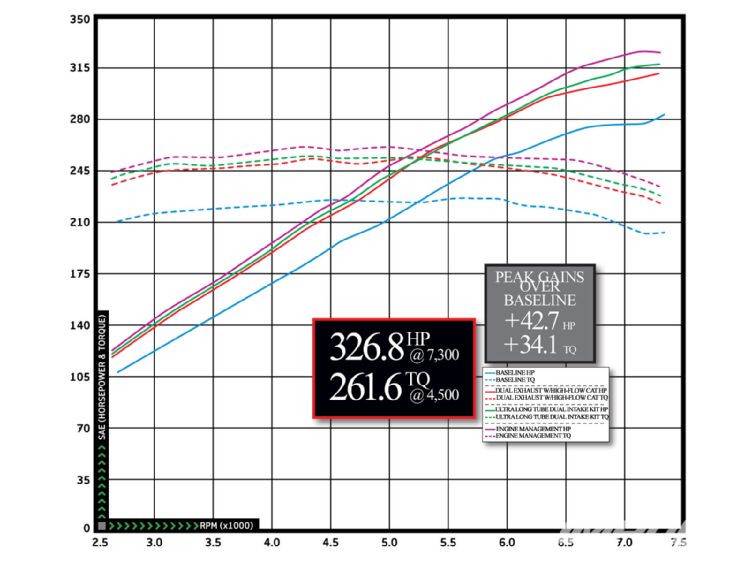 For more information on the products that can be found in this article…
STILLEN 370Z DUAL EXHAUST SYSTEM
STILLEN 370Z GENERATION 3 ULTRA LONG TUBE INTAKE KIT
In terms of engine management, we recommend going the UPREV route, which we can also provide in-house tuning for at our STILLEN PERFORMANCE CENTER. 
Plus we have plenty of other 370Z power adding goodies available if you want to step things up a little further than 40hp.