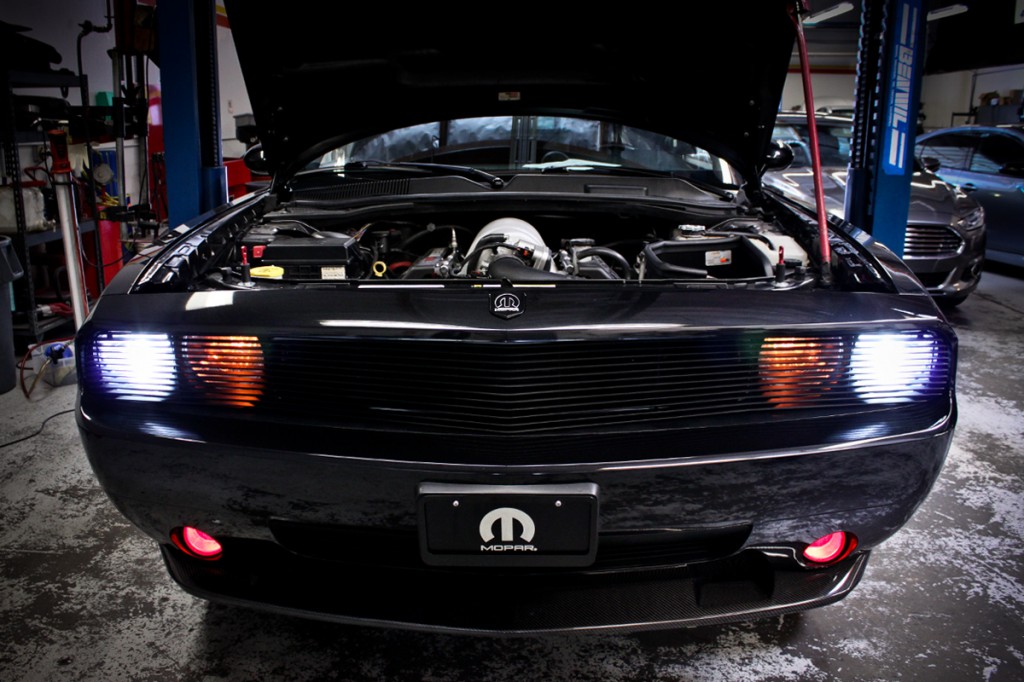 Magnuson Supercharged Challenger SRT8
A few months back this menacing black SRT8 came through for a Magnuson Supercharger install. It was already boasting some heavy modifications like upgraded suspension, cat-back exhaust, carbon fiber front lip, hood and trunk.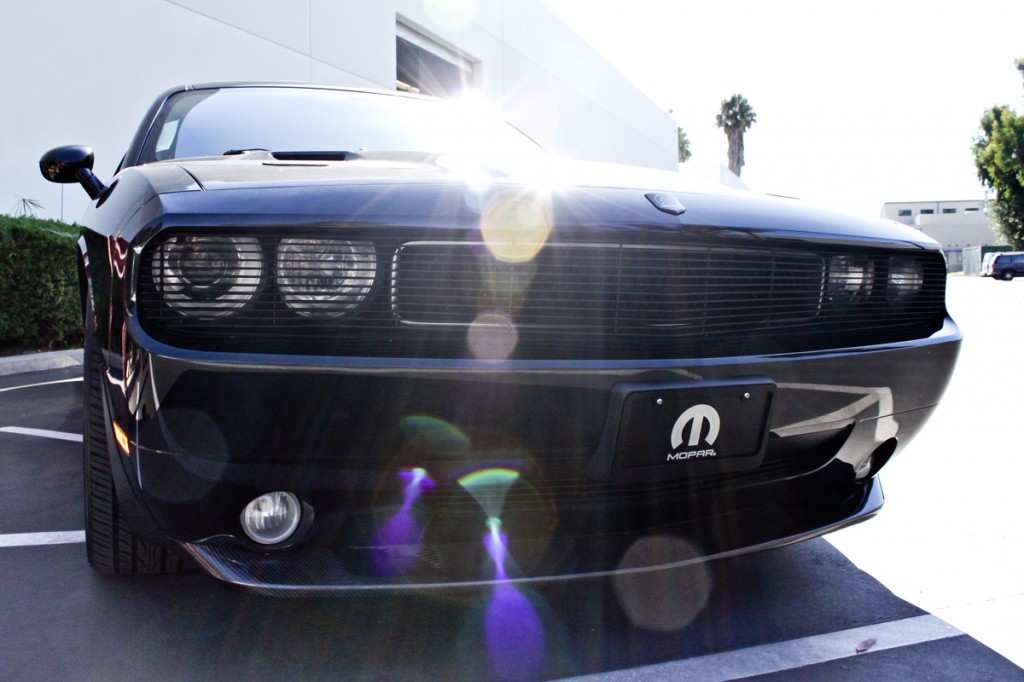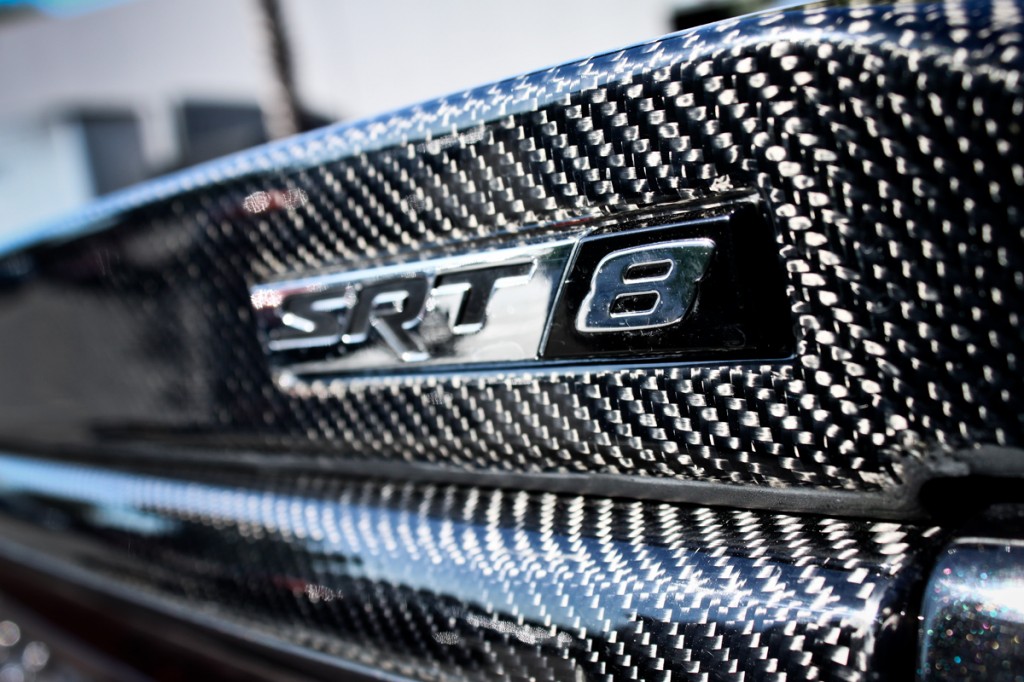 Check out the lighting set up on this black beauty!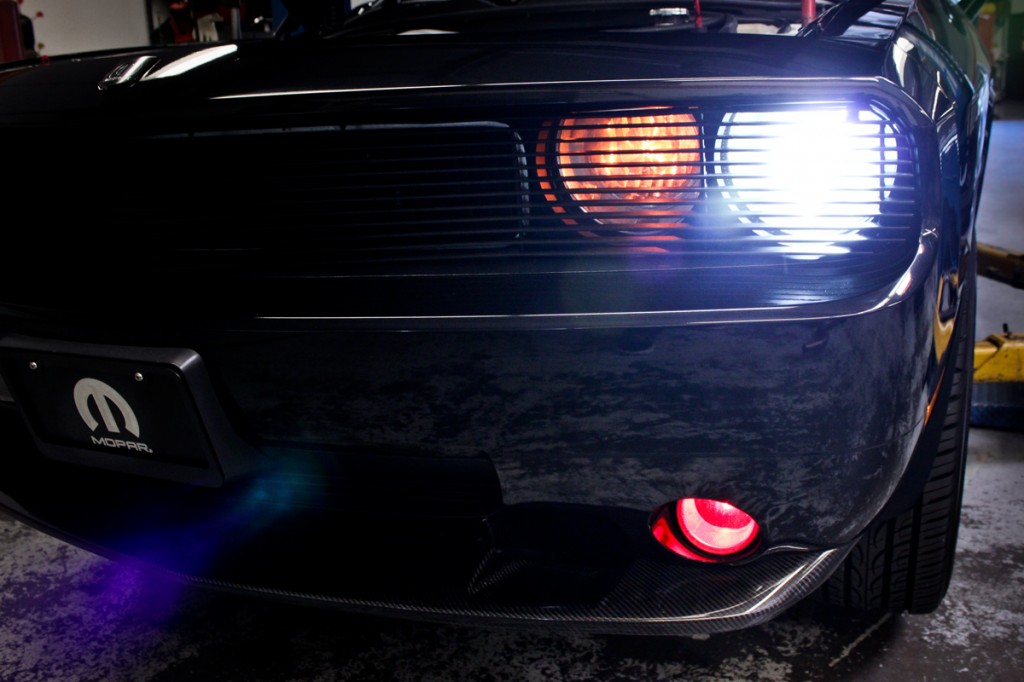 There are a few supercharger options available for the Dodge Challenger, including forced induction kits from Whipple and Edelbrock, but it seems like the Magnuson has been the favorite for the 6.1L Hemi as of late.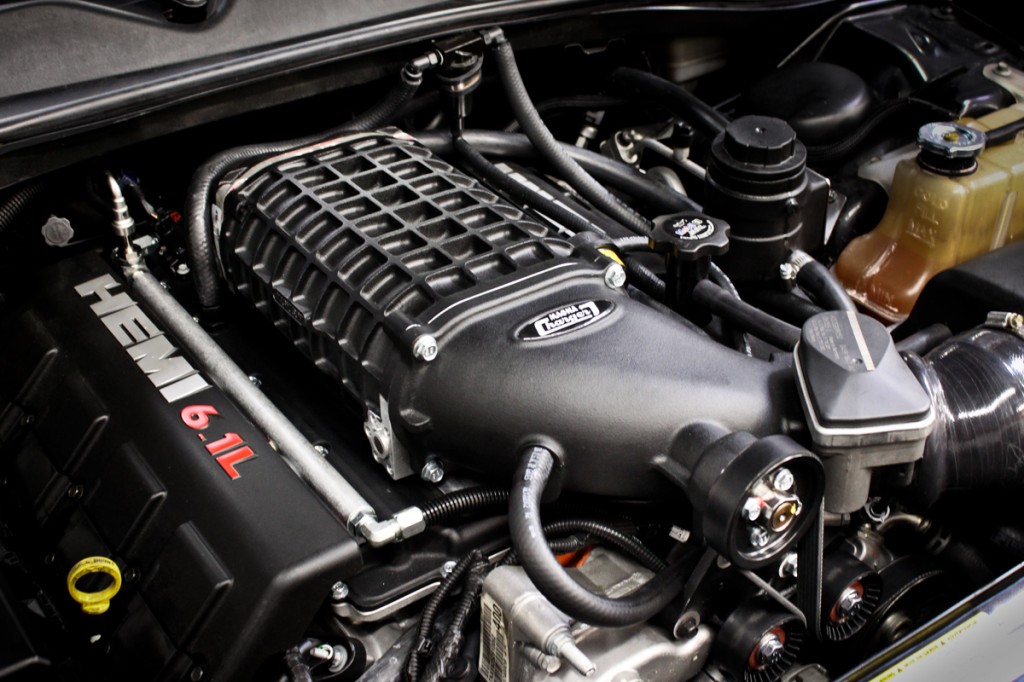 The Magnuson Supercharger is a CARB EXEMPT (EO# D-488-16) Hybrid Roots supercharger that is a 100% bolt-on system and is said to produce approximately 120 horsepower and 120 ft pounds of torque to the wheels.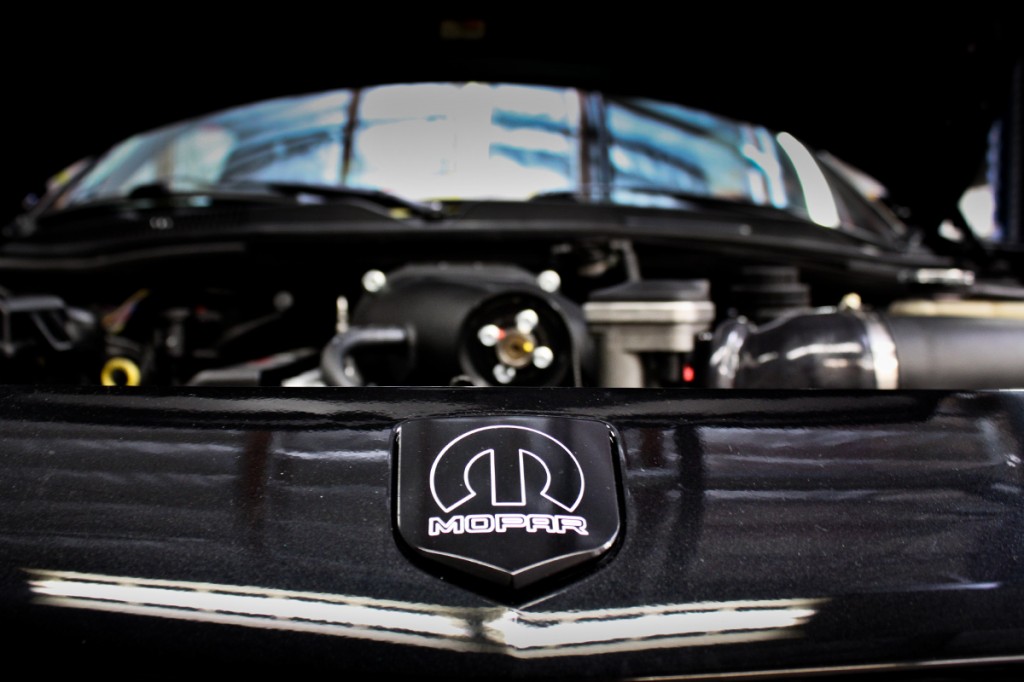 Magnuson Supercharged Challenger SRT8 Specifications
Produces approximately 120 horsepower and 120 ft-pounds of torque
CARB EXEMPT EO# D-488-16
Only requires an oil change every 80,000-120,000 miles
No hood modifications are required
Standard 3-year/36,000 mile Warranty on the Magnuson supercharger hardware
Standard 1-year Limited Warranty on electronics
Optional 3-year/36,000 mile, 5-year/60,000 mile, or 5-year/100,000 mile Powertrain Warranty (additional cost)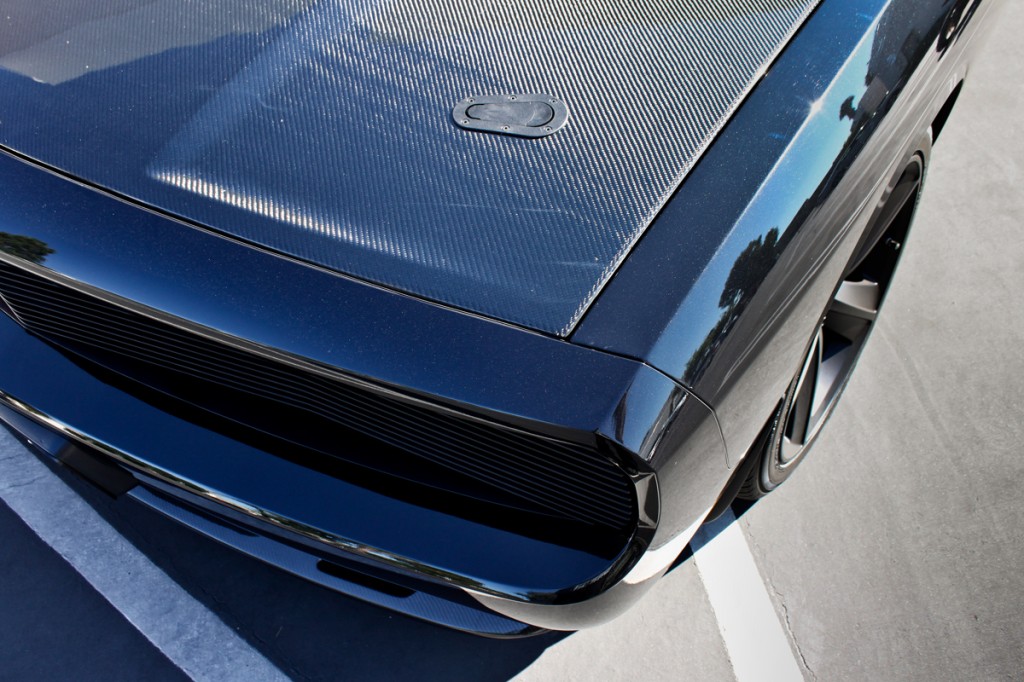 For more info on Magnuson Superchargers give us a call at (888) 366-0686 or visit www.stillen.com.