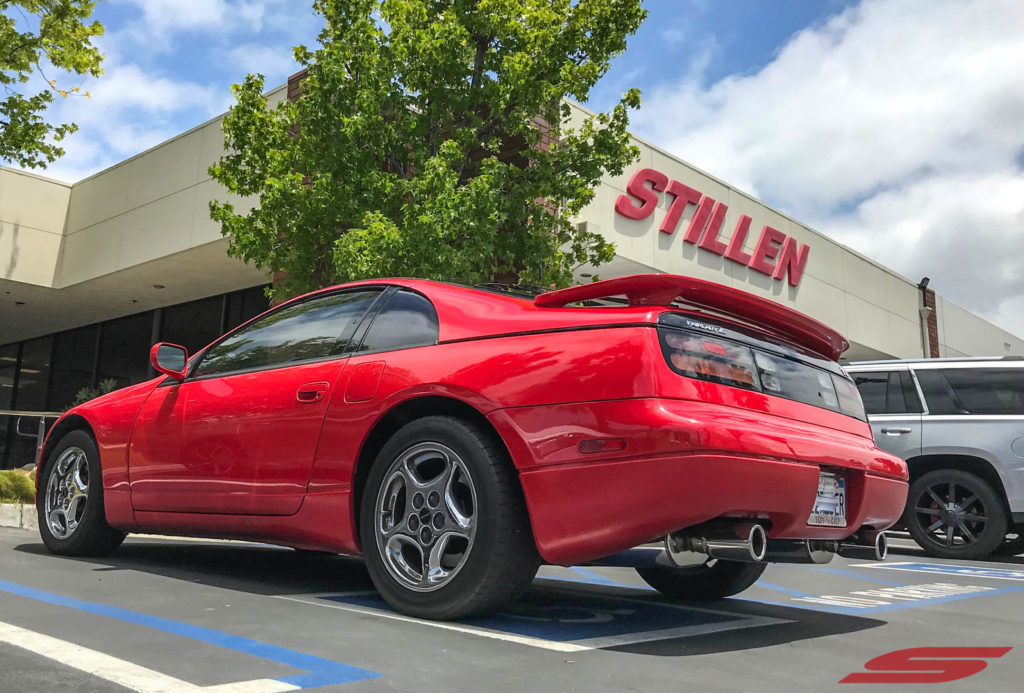 It's getting rarer and rarer to see a Z32 in good shape anymore, so that's why when this particular example from Huntington Beach stopped by last week, we had to stop and snap a few photos. Rocking a classic red/chrome aesthetic, the chrome plated Z32 5 spoke 16's key in beautifully with the polished tips of a STILLEN Exhaust.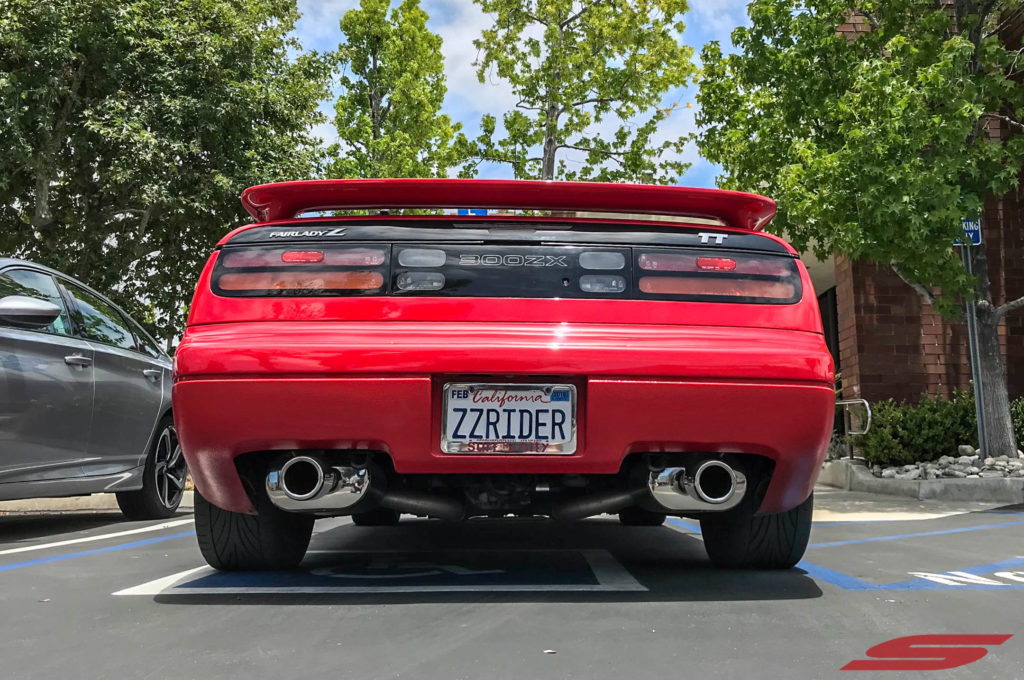 Despite its age, this Z32 looks like it came out of a showroom yesterday – even the black behind the clear lens of the tail lamps was fade-free and the lenses flawless.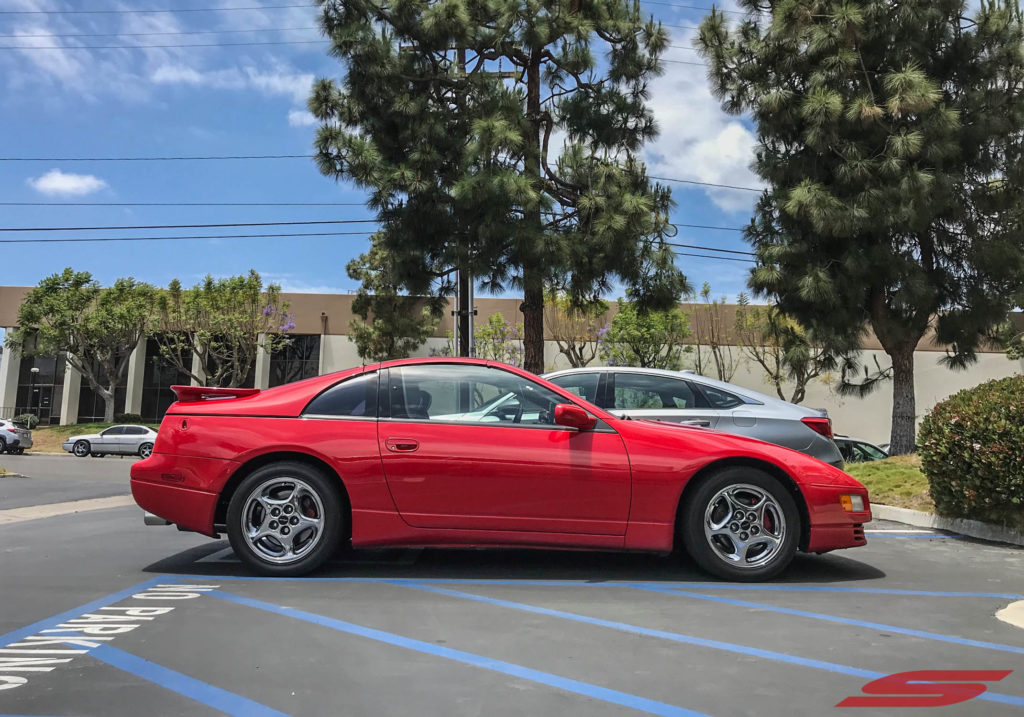 The contours of the car still look sharp – it's hard to believe this design debuted 30 years ago.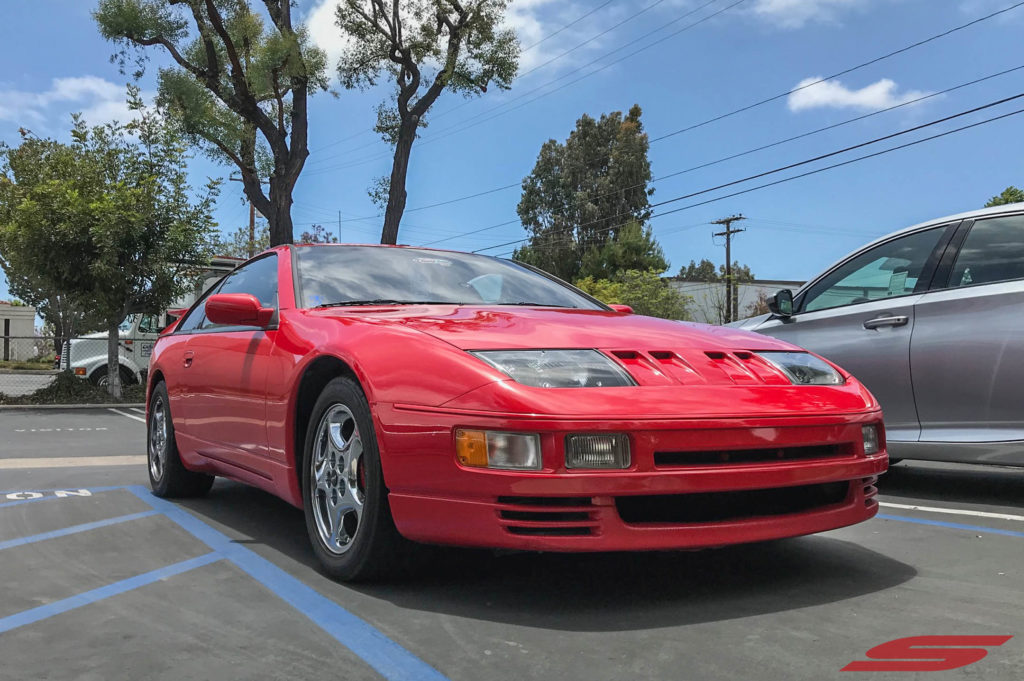 From this angle, it almost looks as if STILLEN Z32 300ZX TT Intercooler Ducts are present, but it's hard to tell.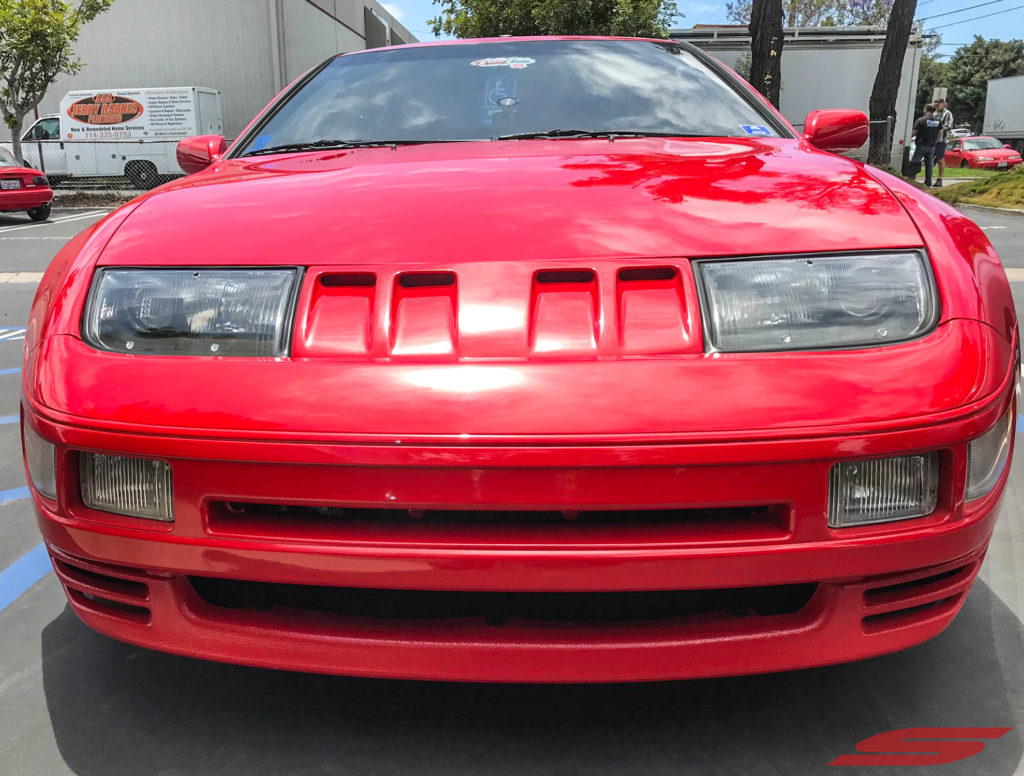 The STILLEN Generation I Nose Panel for 300ZX looks fantastic and keys in with the car's front end aesthetic, but it's functional as well. STILLEN's nose panels for the 300ZX give the Z some much needed additional airflow to the radiator, making the stock cooling system much more effective and making even better use of an oversize radiator.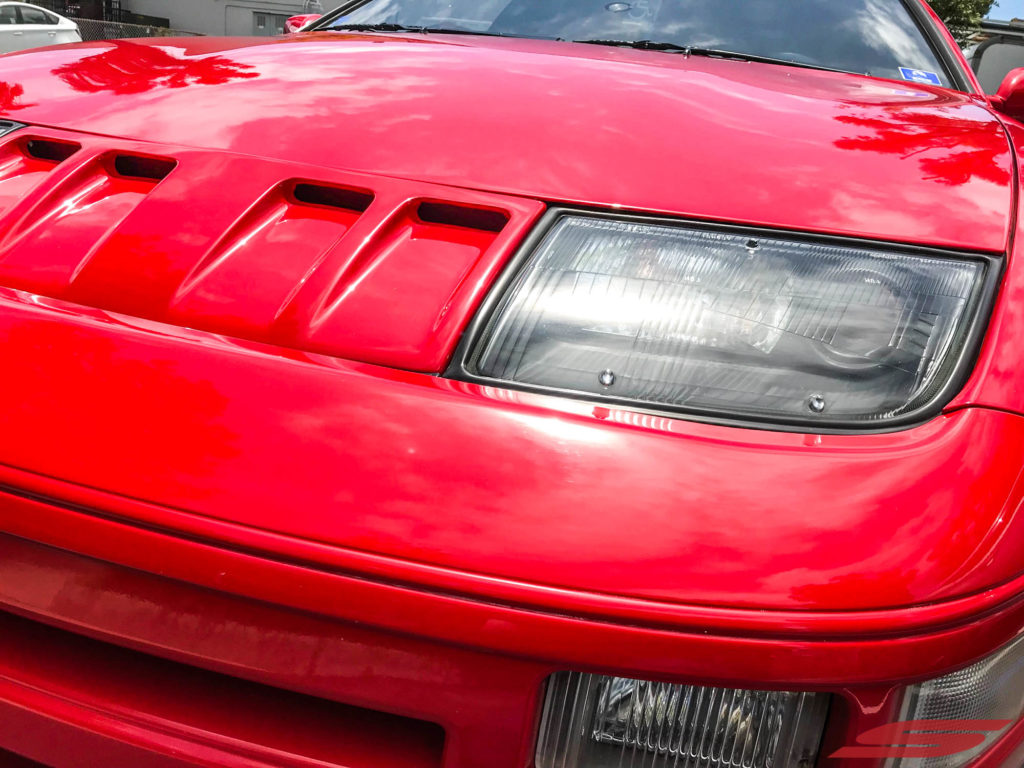 A fun fact about the Z32 is that the Lamborghini Diablo used 300ZX headlamps.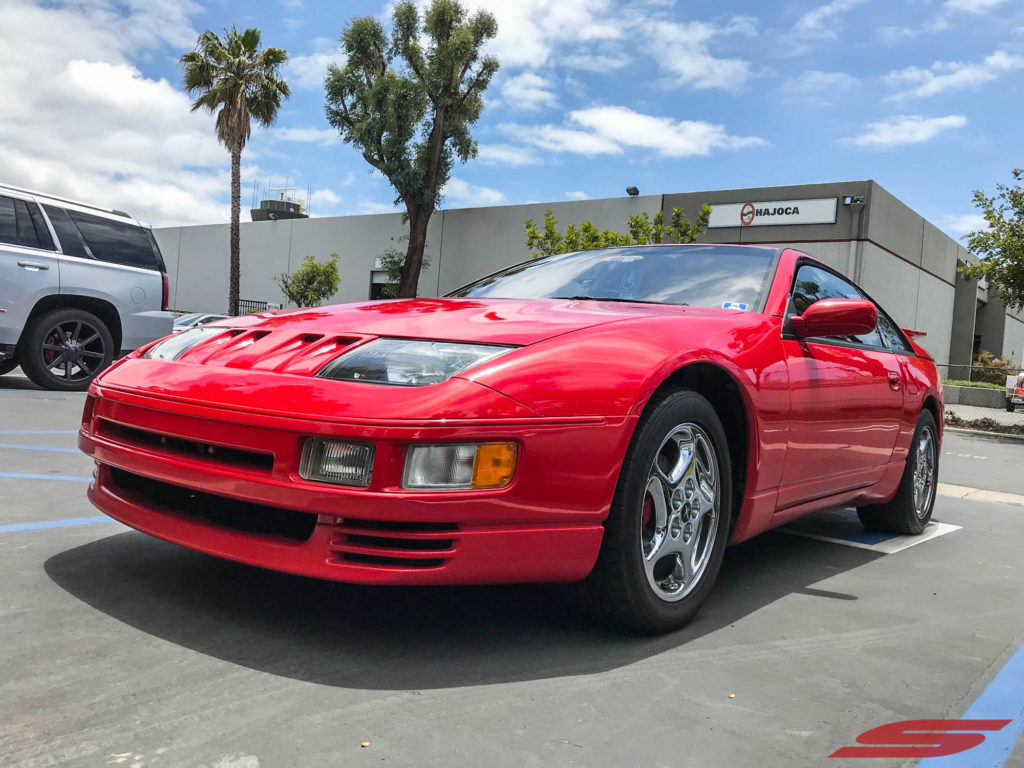 Red is a particularly difficult color to keep nice, as red oxidizes faster than other colors, for some reason. The gloss and clearcoat here is flawless.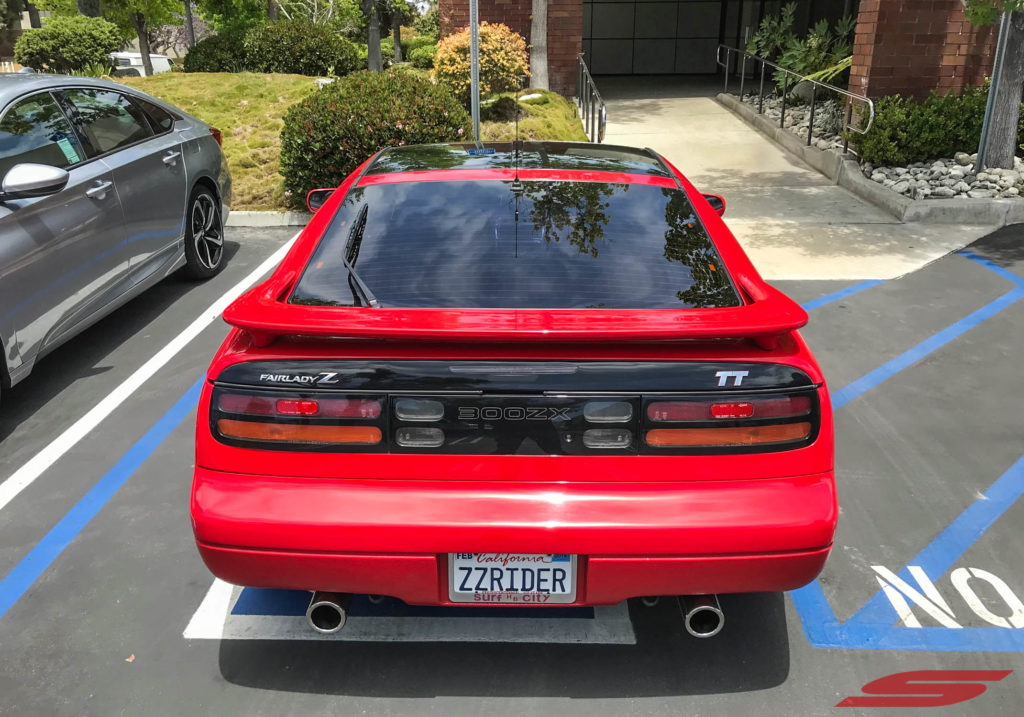 One of our favorite 90's features was T-Tops. The fun of a convertible but without dropping the top! Unfortunately, they're not great for structural rigidity, so they've mostly disappeared.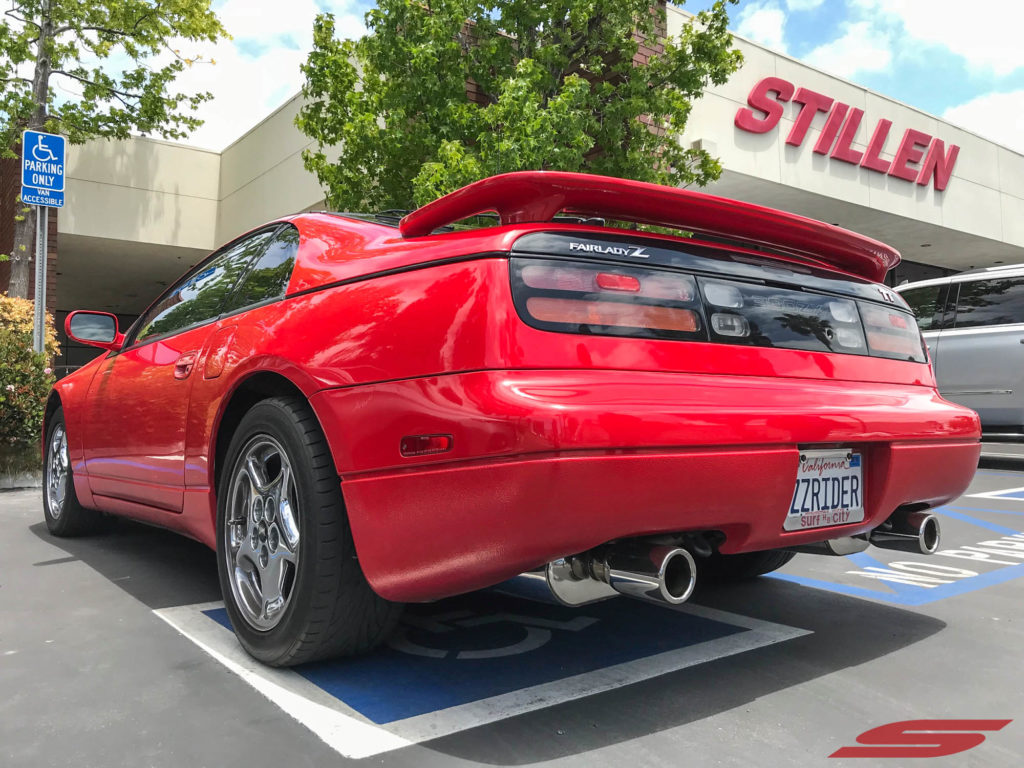 Thanks for joining us, we hope you enjoyed the photos!
If you're looking to get more power out of your Z, G or Q naturally aspirated, this car proves that not only can it be done, but there's a good bit of power to be had before forced induction. Call us today to see how we can get more out of your car! Shop our selection of Z32 300ZX Parts here.
Thanks for joining us, and we'll see you next time.