August 8, 2008
We ran across a thread from TitanTalk.com from one of our customers fillup who has had the STILLEN 5.6L Titan Intercooled Supercharger System installed for a while now.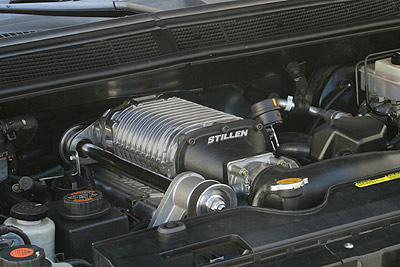 fillup gives his impressions on the kit, and how it has held up over the years:
I have now had my Supercharger for around 3 years and have managed to put 85,000 + miles on it. I have driven in every type of conditions imaginable from Living in Aspen to Working in Yuma and Spending way too much time in LA. My mileage has been 65% highway with rest in heavy urban environments.
August 8, 2008
Another new suspension component that recently left STILLEN's R&D Department and is now in production is the Front Core Support Brace for the 2003-2008 Nissan 350Z.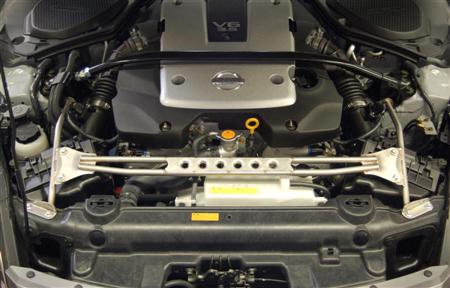 This brace adds crucial support and stiffness to the front clip of the 350Z, and is a must have for anyone looking for maximum cornering ability, especially anyone tracking their Z.
Uninstalled photo and more information after the fold…