We received the first batch of Mine's Silence VX Pro Titan II Titanium Cat-Back Exhaust Systems for the R35 Nissan GT-R's, and pulled one out of the box to get a closer look at this completely titanium system, see what all of the fuss is about, and shoot some pictures.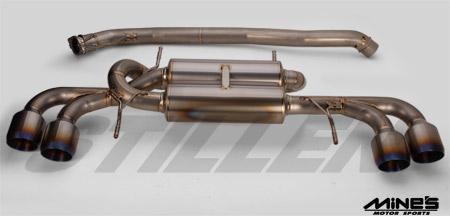 The construction on this exhaust system is beautiful, with every flawless weld point showcasing that signature heat treated titanium color band.
More pictures and information after the jump..