January 27, 2009
STILLEN is proud to announce the opening of Beshoff Infiniti in San Jose, California.  STILLEN has long had good working relationships with dealers, and we're proud to have Beshoff in the STILLEN family.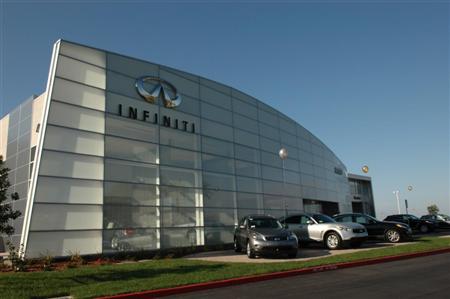 Beshoff's gorgeous new facility is a premier full service dealership offering many automotive products and services, including STILLEN performance parts for the Infiniti line. Read more
January 26, 2009
Continuing with the performance success of the STILLEN Generation 3 Intake System for the 3.7L engines in the G37 Coupe and G37 Sedan, STILLEN is proud to release the Gen 3 Intake for the Dual Throttle Body G35 Sedan.
Read more
January 23, 2009
STILLEN is proud to release our line of high performance lightweight pulleys for popular Nissan/Infiniti applications.  OEM steel pulleys, especially crank pulleys, can be quite heavy, robbing horsepower.  
Upgrading these pulleys to a STILLEN 6061 Aluminum set reduces rotating mass, allowing for easier and quicker revving of the engine, resulting in increased performance. Read more
January 14, 2009
Nope you didn't read the title incorrectly… this is a unique opportunity… the ability to own the STILLEN 350Z Magazine Cover and Show Car!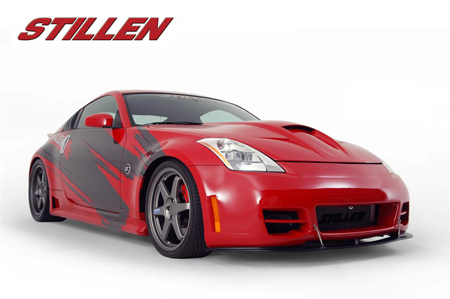 UPDATE 3/16: Relisted on eBay – Original sale didn't go through:  eBay Auction
Additional details, pictures and video below. Read more
January 8, 2009
STILLEN and AP Racing are proud to announce the release of upgraded Curved Vane Front and Rear Brake Rotors for the R35 Nissan GT-R.  These AP Racing Rotors are a track-proven upgrade to the OE Brembo components.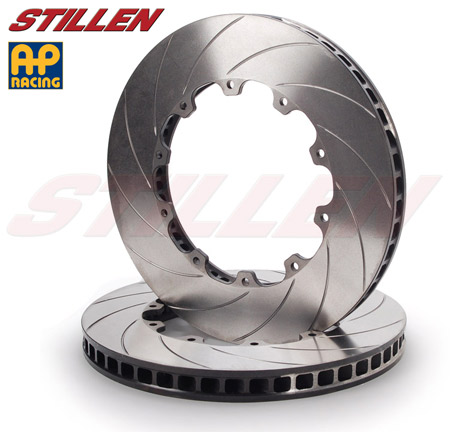 The STILLEN / AP Racing Curved Vane Rotors utilize a curved-vane core (48 vanes) which allow for better thermal management, providing improved cooling over the OE pillar vane design.  They also have 12 curved slots which improve pad bite and not prone to cracking under severe use, which the OE rotors are plagued by.