June 30, 2009
Today is the last day for entry into the STILLEN 2009 Targa Newfoundland Sweepstakes!

114 prizes are up for grabs, everything from an all-expense paid trip to follow the STILLEN team as they compete in the 2009 Targa Newfoundland with the rally-prepped STILLEN R35 Nissan GT-R, gift certificates, and Road & Track prizes and subscriptions.
No cost to enter!  Entry form here:  STILLEN Sweepstakes
June 26, 2009
June 18, 2009
June 17, 2009
We posted earlier that MOTORZ TV was doing a brake upgrade install using STILLEN Brake Pros components, and the episode has been released!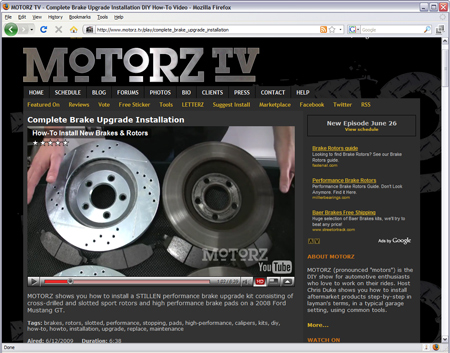 Take a peek as they go through the steps of upgrading a 2008 Ford Mustang GT with STILLEN Sport Rotors and STILLEN High Performance Metal Matrix Brake Pads. Read more
June 15, 2009
Continuing product development on the new Nissan GT-R, STILLEN has produced an upgraded adjustable front and rear sway bar set for the R35 chassis.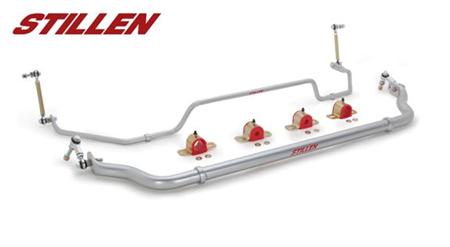 An upgraded sway bar really helps the GT-R keep flat through the corners, and the adjustability in both the front and rear bars allows the driver to fine-tune the suspension to suit driving needs at will. Read more