June 18, 2012
The Hyundai Genesis coupe is one of those cars that quietly keeps impressing critics and owners over and over. Lately, it seems as though all the FR love has gone in the direction of the FR-S / BRZ but that's not to say that they Hyundai Genesis has disappeared.
A week or so ago, GCoupe de Ville posted his  install walkthrough and impressions of the STILLEN adjustable front and rear sway bars on the GenCoupe boards.  The full write up can be found here: http://www.gencoupe.com/media/100615-stillen-sway-bar-install.html
But a here's a brief re-cap.
As you can see, the STILLEN Hyndai Genesis sway bars are not only beefed up from the factory, but we give you the ability to adjust how much stiffness you would like to dial in.
You can also see that sway bars bolt up perfectly to the factory mounting points. Also note the quality of welds on the bars. One thing I should mention is that all of our sway bars are made RIGHT HERE IN THE USA!!! Which gives us the ability to hold the quality of our products to the highest standard.

His quick write up on his initial impressions express exactly what our sway bars were engineered to do:
"I went for a short test drive after the install and let me say even though I had the track suspension this is a HUGE step forward. The car just Feels tighter even when I'm driving it in a straight line and it corners like a dream. In the turns the back end is just pleading to drift out with how I set my bars up. Overall I love the upgrade!"
We are glad to hear you are pleased with your purchase and set up GCoupe de Ville, and we can't to hear what you have to say about them in the future.
In case, you are wondering, we are fully stocked on our Genesis front and rear Sway bar kit and they are available right now.
Give us a call at (800) 834-0376
Or visit our website:
STILLEN Hyundai Genesis Coupe Front and Rear Sway Bars.
June 15, 2012
Our $500 STILLEN BUCKS facebook sweepstakes has officially come to an end and we have found our lucky winner!!!!!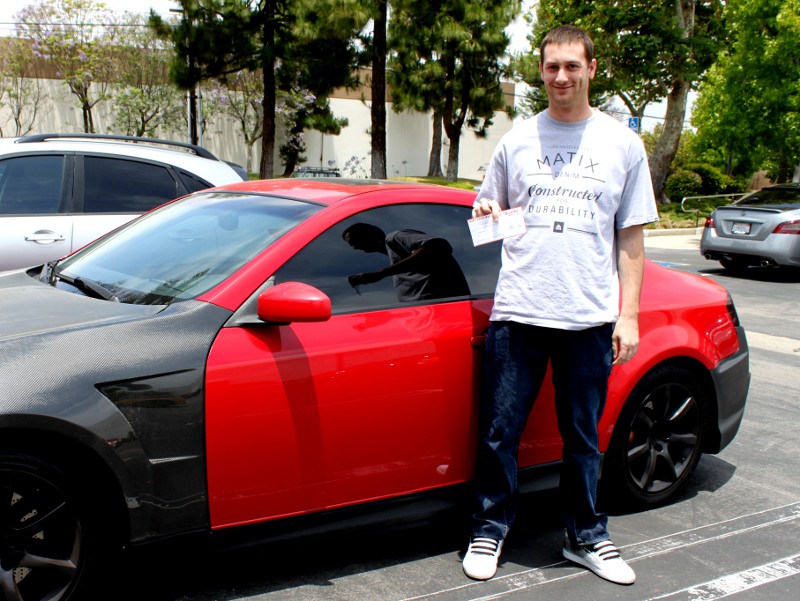 During our 1 month contest we received over 1,000 entries and almost twice as many facebook likes… On behalf of Team STILLEN, I would like to say THANK YOU to everyone who liked our page / shared the contest / and filled out the entry form.
In order to make things the most unbiased and fair as possible, we inputted the amount of unique entries into a random number generator and the results chose entry #195 for TERRANCE WHITE!!!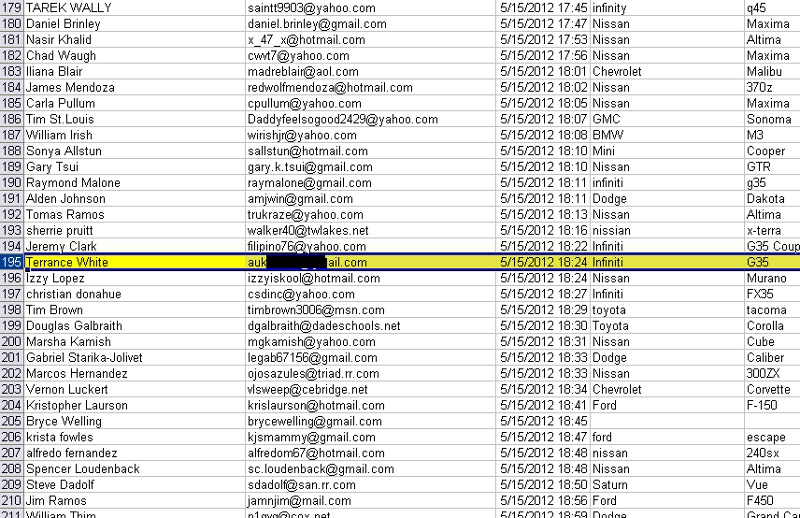 Congratulation Terry. We can't wait to get you outfitted.
June 15, 2012
June 13, 2012
Most people immeditately associate STILLEN with everything Nissan, while we do pride ourselves on our extensive knowledge of the name plate that was the corner stone of our founder Steve Millen's racing career. We also, pride ourselves in our knowledge of just about every other make and model as well. We treat every car that comes into our performance center with extreme care and respect. From routine oil changes, to motor swaps, to brake jobs, there is never a corner cut or a shortcut taken in the work we do for our customer vehicles.  We are glad to see that word of this commitment to quality is spreading faster than ever,  a quick snapshot of the vehicles in our Performance Center today further illustrates this.
This customer is blending the line between street and track with an amazing suspension set up and a front and rear set of AP RACING brakes for his Subaru WRX STI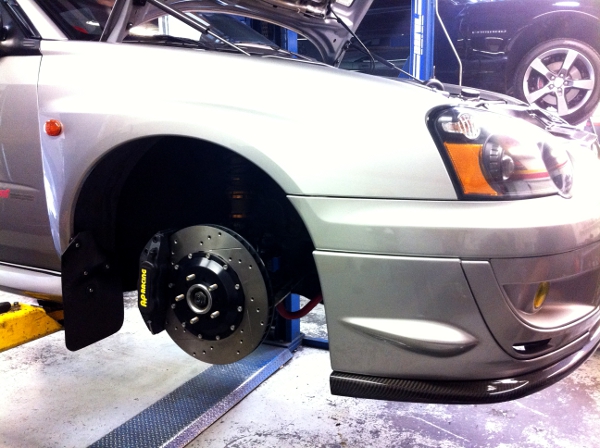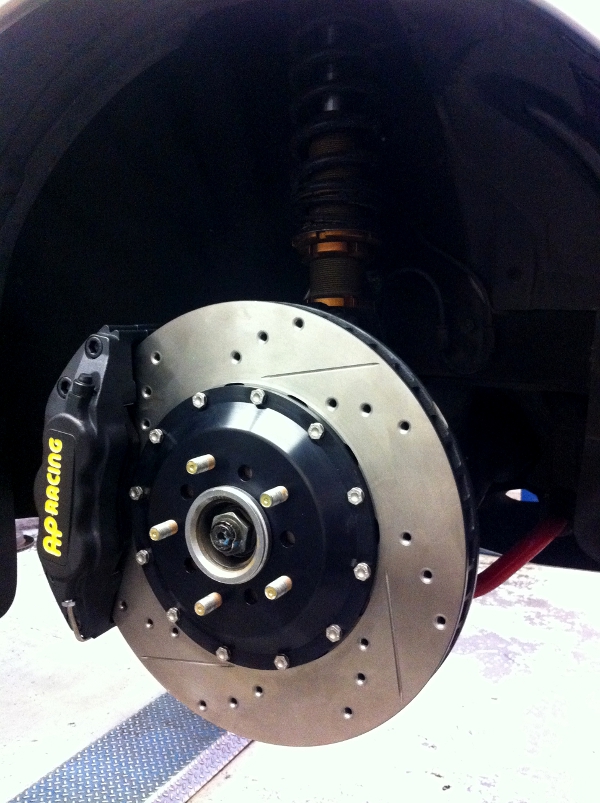 A different customer brought in his 2012 Chevrolet Camaro to get a Cat-back exhaust system installed in order to unleash the power and the sounds of his 6.2L  L99 Camaro SS.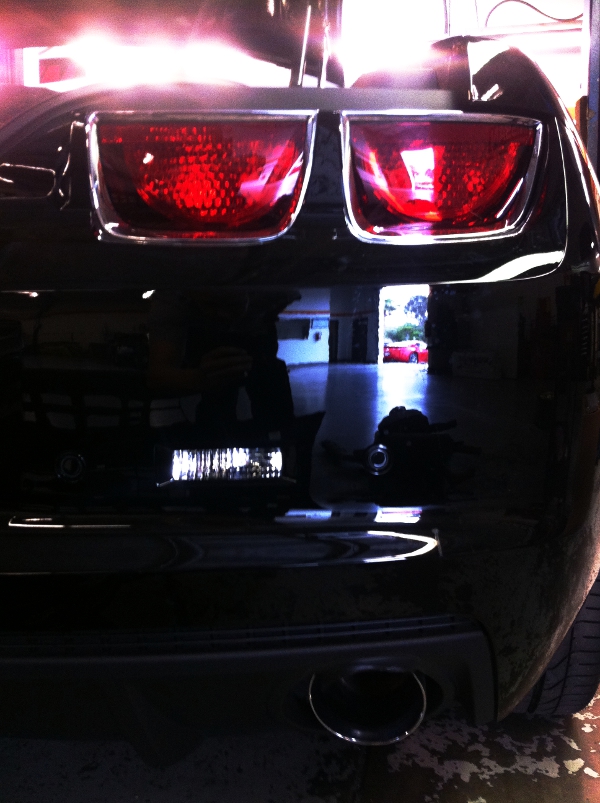 We have a beautiful Nismo 350z in the corner of our shop getting a tune up and a Stage 3 Supercharger installed.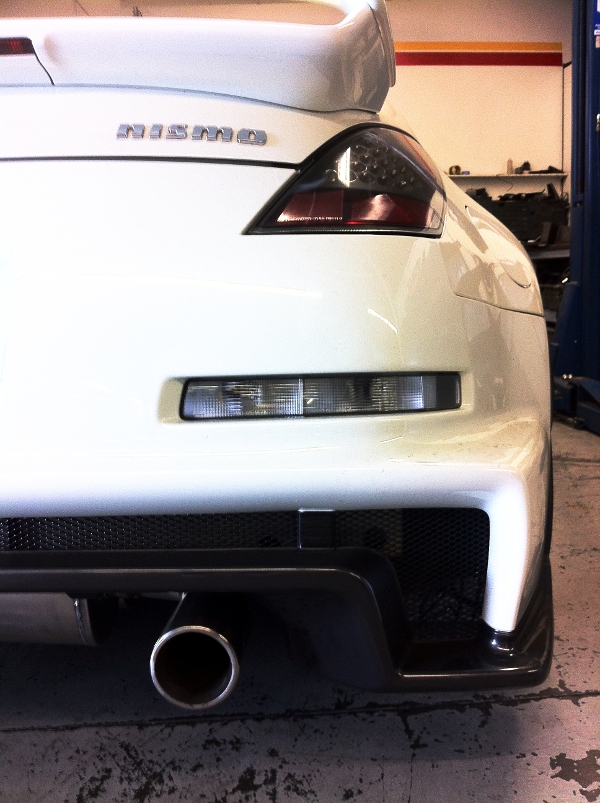 On our alignment rack we have a 2011 GT-R getting some angle dialed into it's suspension in order to make it handle even better on the street and track.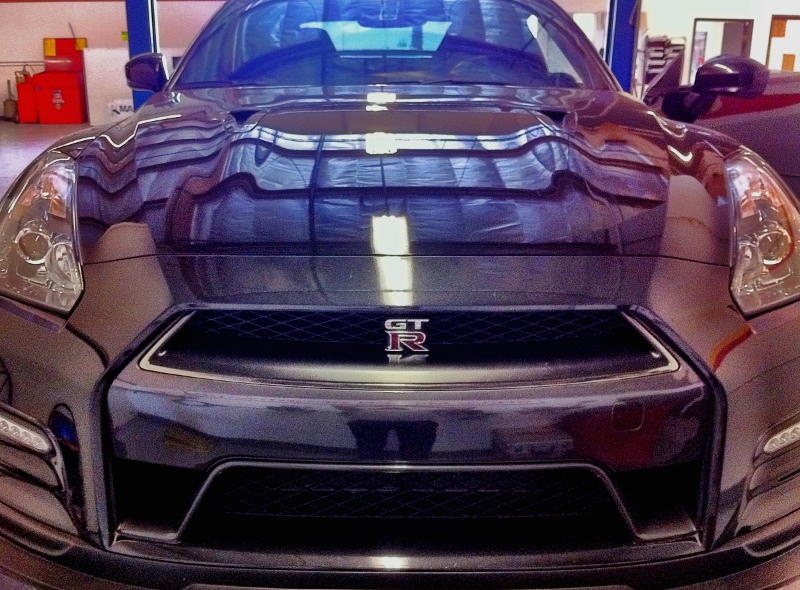 If you happen to own a specialty vehicle and feel it deserves to get the respect and attention you put into it by a PROFESSIONAL mechanic. Please don't hesitate to give us a ring. 1-866-250-5542 One of our specialists will gladly set up and appointment for you and make sure your ride gets the attention it deserves.
June 11, 2012
The SUBARU BRZ / SCION FRS is taking the sport compact world by storm and naturally the masterminds in our RD department have got the creative juices flowing in order to bring more excitement to this fantastic platform.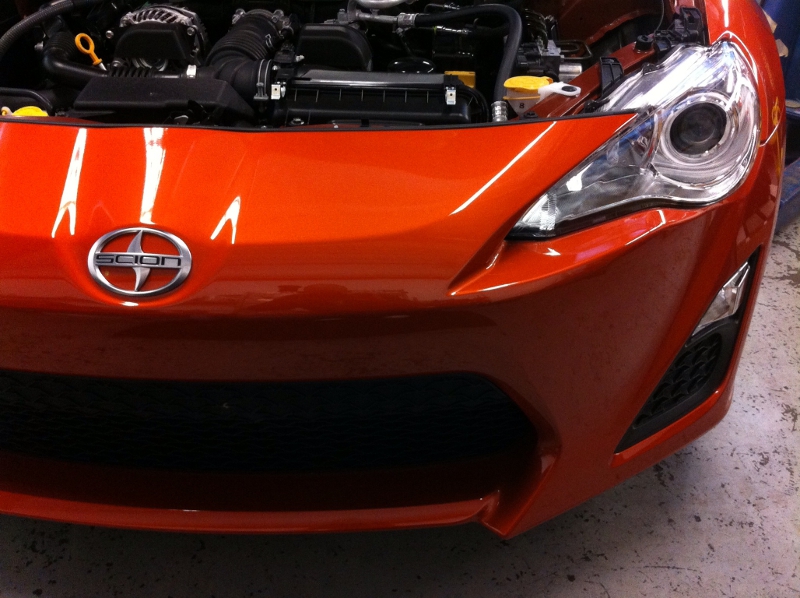 I can't say what parts we currently have in the works so I'll end this post with a question to all you FRS / BRZ owners.
What parts would you like to see us develop first for this bad boy?